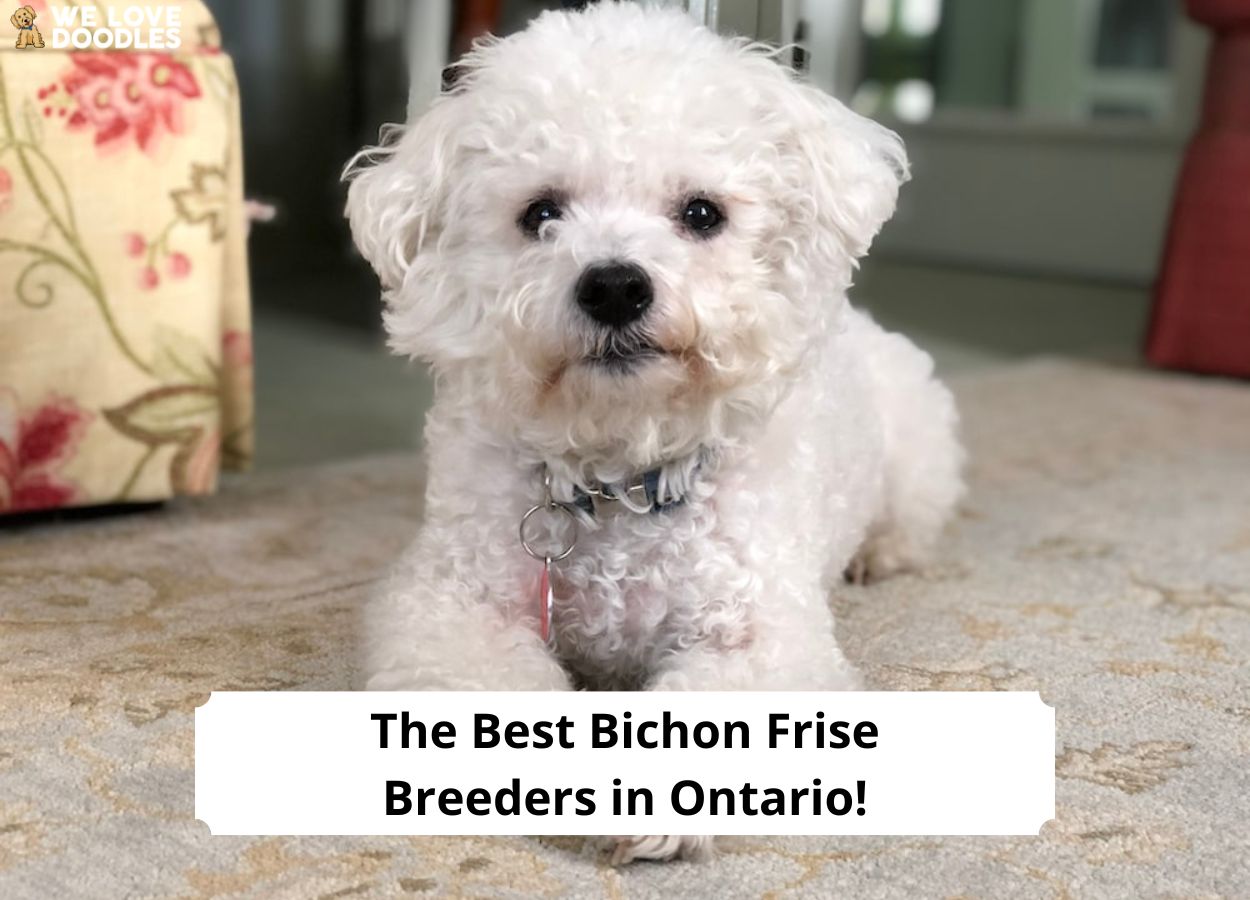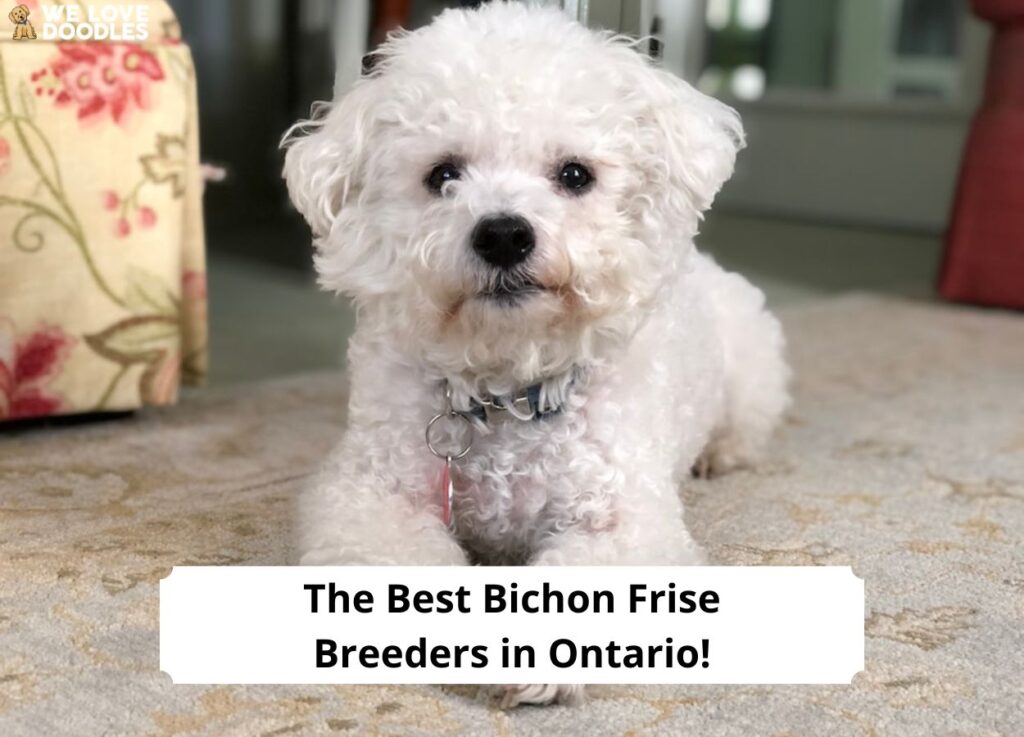 If you want to get a cute little puppy, you've come to the right place. We'll help you find the best Bichon Frise breeders in Ontario.
There are many reasons to buy from an established breeder, but one of the biggest is that they have a better chance of producing healthy and well-socialized puppies. Thankfully, many reputable breeders are selling Bichon Frise puppies in Ontario, so it's easy to find one that will meet your expectations.
We conducted exhaustive research and shortlisted four genuine breeders in Ontario that are selling Bichon Frise worth every penny.
Before scrolling down this list of Bichon Frise breeders in Ontario, check out these other articles: Best Goldendoodle Breeders in Ontario! (2023) and Best Samoyed Breeders in Ontario! (2023).
1. Spruce Ridge Kennels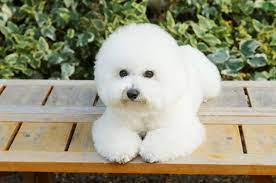 Spruce Ridge Kennel is the first on our list of Bichon Frise Breeders in Ontario. The Wideman family specializes in breeding AKC-registered hypoallergenic dogs, like purebred Bichon Frises, Cavachon and Shichon hybrids, and toy Poodles such as Shih-Poos and Cockapoos.
Spruce Ridge Kennels is a member of the Canadian Kennel Club and the Canadian Bichon Frise Club, strictly adhering to club breeding guidelines. Their puppies conform to the health standards set by national and international clubs.
All breeding dogs at Spruce Ridge Kennels have their genetics examined for heritable Bichon Frise breed disorders such as Cushing's, patellar luxation, cataracts, and hip dysplasia. This guarantees their puppies have the best possible health.
Furthermore, they ensure that each puppy gets plenty of exercise, neurological stimulation, love, and acculturation early on. They use raw, natural food enriched with extra nutrients to create beautiful and handsome puppies.
Before departing for their new homes, Spruce Ridge Kennels' Bichon Frise puppies get a comprehensive medical checkup, including deworming, microchipping, and vaccination. The puppies all have a one-year health guarantee.
Moreover, each puppy comes with a puppy starter pack with food, toys, a blanket scented with the mother and littermates, and continued assistance for the remainder of your dog's life.
Although they are located in Wallenstein, Spruce Ridge Kennels offer Bichon Frise pups for sale in various cities of Ontario, including Toronto, St. Jacobs, Kitchener, Waterloo, and Guelph. Don't hesitate to contact the breeder if you want to take one of their gorgeous Bichon Frise puppies home.
A new litter of puppies will be coming soon, so if you reside in or around the Spruce Ridge Kennels region and are seeking a female or male Bichon Frise puppy, contact them as quickly as possible.
Spruce Ridge Kennels Details:
2. Royal Bichons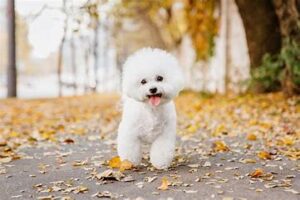 For over four decades, the family-run kennel Royal Bichons has produced AKC-registered purebred Bichon Frise puppies that meet or exceed all breed requirements.
The Royal Bichons' breeding program seeks to improve the Bichon Frise breed with each new litter of puppies. They have spent decades building a breeding program to produce Bichon Frise puppies from the strongest genetic lines that are well-bred, healthy, and happy.
Royal Bichons exclusively utilizes puppies whose parents have gained Orthopedic Foundation for Animals (OFA) clearance for the widespread genetic diseases in the breed. Hip dysplasia, Cushing's disease, cataracts, patellar luxation, and other disorders are among them.
Royal Bichons' purebred Bichon Frise puppies are microchipped and have had all of their vaccines before departing for their new owners. This organization provides a lifelong support guarantee, a limited or full CKC certification, and a one-year genetic health guarantee with each Bichon Frise puppy sold.
If you're interested in one of their adorable puppies, don't hesitate to contact the breeders by phone or email.
Royal Bichons Details:
3. Bichon Lovers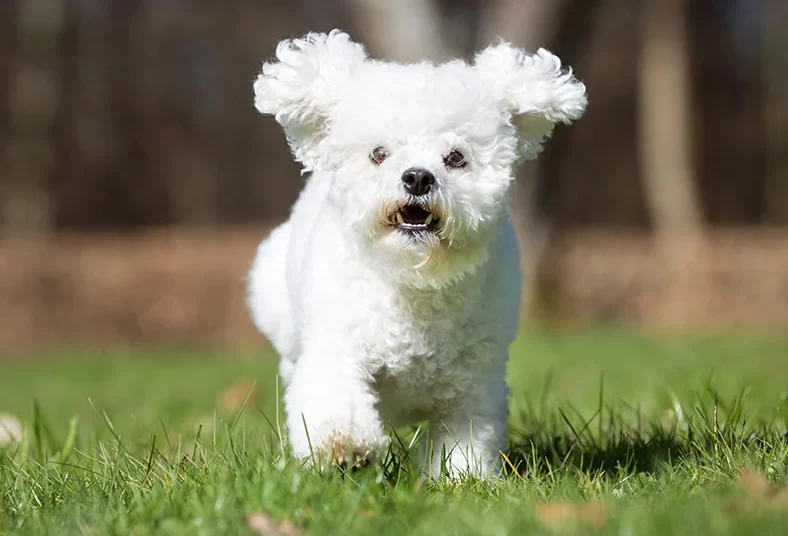 Bichon Lovers is a small yet seasoned hobby breeding company run by health and well-being specialist Fern Klapman-Flett. Their only breeding emphasis is on purebred Bichon Frise puppies that meet or surpass breed standards.
Bichon Frise puppies from Bichon Lovers socialize with humans. They also eat natural raw food from an early age, increasing their chances of thriving as companions in adulthood. Bichon Lovers care greatly about nurturing their puppies with a natural, holistic approach.
All their breeding dogs are descended from Canadian and worldwide champion lines and have undergone breed-specific genetic health testing. This ensures their progeny will be attractive and healthy specimens of the Bichon Frise breed.
Furthermore, they raise their puppies in a smoke-free environment with plenty of love, care, and early stimulation to encourage optimum growth and development.
Bichon Lovers provides purebred puppies with a vet examination, documented health certificate, one-year genetic health guarantee, full or limited CKC registration, and lifetime help from the breeders, except immunizations, which may raise the risk of certain health concerns.
The breeder's ship to Mississauga, Hamilton, Guelph, Kitchener, and many other Canadian communities in addition to Norfolk County. Visit their website, fill out the puppy adoption form, and then contact the breeders by phone or email to begin adopting one of their lovely Bichon Frise puppies.
Bichon Lovers Details:
4. All That Bichons
Last on our list of Bichon Frise breeders in Ontario is All That Bichons. Shelly, a certified veterinary assistant and groomer, breeds Bichons professionally to develop exceptional representatives of the breed in terms of health, looks, and performance.
While the puppies and dogs live in a well-maintained kennel, all dogs are in and out of the breeder's home. The pups grow up with the family and are at ease with the children and adults. Moreover, their Bichons have the run of meadows and pastures; they are not raised in small concrete kennels, and this shows in their disposition.
Shelly, the breeder behind All That Bichons, has been involved in dog breeding for the last twenty years.
She is fascinated by animal anatomy and physiology and believes knowing animal health is critical for breeders because it equips them to take better care of their dogs. A knowledgeable breeder will be able to take preventative measures to safeguard the health and well-being of the dogs and puppies.
It's fair to say she is extremely concerned about the welfare of all animals, wild and domestic. She is an active member of the Huron County Humane Society, where she raises money, educates the community, and finds homes for abandoned animals.
When you buy a puppy, you will get the bill of sale, the signed guarantee, and the puppy's health papers. The breeder vows to remain in touch with the new families and provide post-purchase support if needed. Training tips and ideas on puppy training are also accessible on the website free of charge.
You can reserve your puppy by submitting a check, wire transfer, or PayPal payment to Shelly. The balance is payable when you pick up your puppy and may be paid in cash, check, or electronic transfer.
If your puppy is going to be flown to you, the organization must receive the remaining money plus the cost of the crate and the trip by the time your puppy is six weeks old.
All That Bichons Details:
How to Find Bichon Frise Breeders in Ontario
Finding a good Bichon Frise breeder can be challenging, but it's essential to do your research. Here are some tips on how to find a reputable breeder:
Frequently Asked Questions
What is the life expectancy of a Bichon Frise?
You can expect to have your Bichon Frise for 14 to 15 years.
How much does a Bichon Frise puppy cost?
Bichon Frise puppies often fall in the $2,000 CAD range. Prices vary, particularly when you compare low- and high-end breeders.
Do Bichon Frise bark a lot?
Generally, Bichon Frise should not bark excessively — at least, not without reason.
Conclusion For "Best Bichon Frise Breeders in Ontario"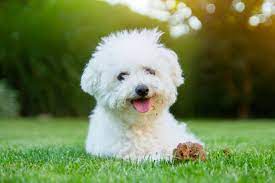 Undoubtedly, the Bichon Frise is one of Ontario's most popular dog breeds. With their playful personalities and easygoing nature, they make great family pets.
If you're looking to get a Bichon Frise puppy, there are a few things to keep in mind. First, make sure you research the breed thoroughly before you buy a puppy. There are many reputable breeders in Ontario, so it's easy to find one that will meet your requirements.
Second, expect to spend a lot of time training your new Bichon Frise. They'll need plenty of exercise and stimulation. If you can provide both of those things, your Bichon Frise will be a happy and well-adjusted pet.
Contact the breeders above to get yourself a happy and healthy Bichon!
For more articles similar to this list of Bichon Frise breeders in Ontario, check out these guides:
Before you bring home a Bichon Frise from a breeder in Ontario, you can learn more about the breed by watching "Bichon Frise Breed Information: Temperament, Lifespan & more | Petplan" down below:
Garrett loves animals and is a huge advocate for all Doodle dog breeds. He owns his own Goldendoodle named Kona. In addition, he volunteers at the Humane Society of Silicon Valley, where he fosters dogs and helps animals. Garrett enjoys writing about Doodles and believes that dogs can teach humans more about how to live than humans can teach a dog.
Why Trust We Love Doodles?
At We Love Doodles, we're a team of writers, veterinarians, and puppy trainers that love dogs. Our team of qualified experts researches and provides reliable information on a wide range of dog topics. Our reviews are based on customer feedback, hands-on testing, and in-depth analysis. We are fully transparent and honest to our community of dog owners and future owners.