Are you searching for breeders with Bichon Frise puppies in Texas for sale? Bichon Frise puppies are loved for being fun, easy-going, and adorable. However, finding reliable Bichon Frise puppies in Texas isn't easy because there are much fish in the sea, and getting your hands on the right one can be a hassle. After all, you're planning to add a new member to the family.
And you are excited about all the good times you'll be having with your puppy. Right? But it is essential to understand that this is only possible if you find the right breeder. Breeders are excellent resources. They play a vital role in helping you get a puppy, but you can also rely on them throughout your dog's life.
Before scrolling down this list of breeders with Bichon Frise puppies in Texas for sale, you can check out these other recommendations from our team at We Love Doodles: Best Boerboel Breeders in Texas and Best Pumi Breeders in Texas.
Bichon Frise Breeders in Texas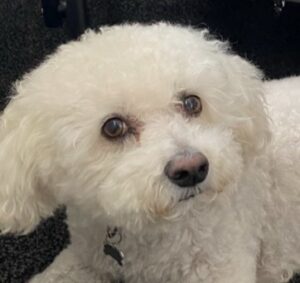 If you want to purchase Bichon Frise puppies in Texas, researching breeders is crucial. Research shows that pet owners spend more than 20 hours searching for reliable breeders in their locality.
We've created a list of the best Bichon Frise breeders available in Texas to save your 20 hours. These breeders have been breeding premium quality puppies for quite a long time now and can help you with what you need.
Bichon Frise Product Recommendations: Best Wet Dog Food For Small Breeds and Best Training Collar For Small Dogs.
1. PuppySpot's Bichon Frise Puppies For Texas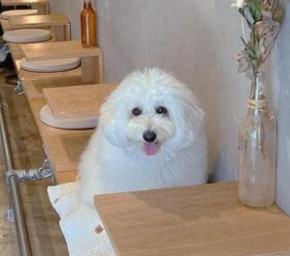 PuppySpot has sold over 200,000 puppies (including Bichon Frise puppies) and is approved by 10,000 verified 5-star reviews. Their easy-to-use website comes with an A+ score with Better Business Bureau, and they partner with the AKC and the American Humane Society to guarantee no puppy mills or scammers.
They only list puppies that have already been born, so you know exactly what you're paying for, and they're extremely selective with their breeders. Their strict screening process includes over 100 points of emphasis that less than 10% of breeders pass, and there are no waitlists.
They even provide a 10-year health warranty on all of their dogs with a full health check before coming home to you, and they can deliver everywhere in Texas via their private airline.
PuppySpot Details
2. Bichons And Westies R Us
Bichon And Westies R Us are dog breeders in Austin, Texas. They make every effort to provide you with a fit and active puppy, a happy, well-adjusted, and well-socialized puppy. An adult picks up and plays with each puppy in their kennel at least twice a day (not including the time the kids spend with each puppy).
Their Bichon Frise puppies are raised in large pens using a proprietary system that makes them easy to house train if you follow their instructions. These breeders are also aware that every puppy has a different personality and spend seven days a week with them to learn more about each puppy before giving it away.
Each puppy's personality is "color-coded." People can tell which puppies are more aggressive and laid back by colors. We also identify those that roll easily and settle down quickly. This allows them to match each puppy's personality to his new parents and family.
They provide a health guarantee to your veterinarian. Suppose your veterinarian found your puppy to have congenital health issues. In that case, you may return it for a full refund. They also send detailed health records to your veterinarian to record the puppy's shots. They take special care of their babies and do everything in their will to help the puppies find a good home.
Also, they don't answer emails; they only speak with clients over the phone. So, if you are planning to consider this breeder, don't email; give them a call. Lastly, the puppies are microchipped, dewormed, and thoroughly checked before being given to the owners. To find out more about this breeder, take a gander at the following information:
Bichons And Westies R Us Details
3. Precious Bichon Frise
Precious Bichon Frise is a great family-owned breeding house located in Lorena, Texas. Suzanne and Wade Parker, the owners, both grew up on a ranch, so animals of all kinds have always played an essential role in their lives. The Parkers also raise horses, beef cattle, sheep, and a few goats in addition to their precious Bichons. So, if you're looking for the best Bichon Frise puppies for sale in Texas, look no further than Precious Bichon Frise.
Most major Texas cities, including Austin, Dallas-Fort Worth, and Houston, are within two hours of Precious Bichon Frise. Individual care and attention are given to their precious puppies to ensure they are socially adept and ready to become a much-loved family member for years to come. They have over twenty years of experience as breeders.
Their breeding stock is carefully selected so that you have the best puppy for pet or show, backed by champion lineage and a one-year health guarantee. Lastly, Precious Bichon Frise's primary goal is to make their customers happy with the process of purchasing their new puppy. To find out more about the Precious Bichon Frise breeders, take a look at the following information:
Precious Bichon Frise Details
4. Texas Family Bichons
Texas Family Bichons has been around for quite a long time in Granbury, Texas. These breeders have been raising full-blood Bichon puppies, mix-breed Havachons, and full-blood Havanese puppies. Their three breeds are hypoallergenic and non-shedding. Because of their gentle temperaments, these dogs are ideal for children.
Their puppies weigh between 8 and 12 pounds when they are fully grown. Their lovely Havachon puppies are designer puppies and do not come with registration papers. You would have to submit a $150 deposit for Bichon and Havachon puppies and a $200 deposit for Havanese puppies to hold a puppy.
If you change your mind and decide not to buy a puppy, they will refund your deposit. The deposit indicates that you are serious about getting a puppy. They also microchip every puppy at no additional cost. In addition, these breeders provide a one-year health guarantee, vaccinate with Neopar, and deworm each puppy. For further amazement, check out these details:
Texas Family Bichons Details
5. World Class Bichons
Their breeding house is in Bonham, Texas, just north of the Dallas-Fort Worth Metroplex. As a Bichon Breeder, these breeders pride themselves on producing high-quality Bichons for you and your family. Their pedigrees show an abundance of Championship bloodlines, and they strive to meet Show Quality Standards.
The puppies from World Class Bichons are loved and raised with lots of attention, quality time, and exercise. Their puppies are nurtured and loved from the beginning. They also start socializing with them as soon as possible to ensure a smooth transition. These puppies all come with a Health Guarantee, an AKC registration, and a puppy starter kit.
You will also receive your puppy's first vaccination and a health guarantee (and microchipping on request) before taking it home. Other than that, you will be able to select one of the litter's current toys. This way, it will have "Momma Bichon's scent," making the transition into your puppy's new home more accessible. At eight weeks old, your new companion will be as eager as ever to go home and begin their life with you. To find out more, look at the following information:
World Class Bichons
6. Tiny Tots Texas
Last on the list of the best breeders with Bichon Frise puppies in Texas for sale is "Tiny Tots Texas." Tiny Tots, Texas, is a well-known breeding home located in Leander, Texas, breeds high-quality Bichon Frise breeders in Texas. Their puppies are raised at home with a lot of care and love. Every year, they have a few litters from different dams.
The owners spend a lot of time and money finding their pet mommies and daddies. They are always in good health and are kept up to date on heartworm prevention, shots, and any other procedures they require, such as teeth cleaning and docking. Another focal aspect of their breeding system is breeding their puppies at home.
As a result, puppies are accustomed to a home environment, including the temperature, noises, and a sense of belonging. So, if you aim to find the best home-raised Bichon Frise puppies in Texas, this breeder is your ultimate resource. To find out more about the breeder, take a look at the following information:
Tiny Tots Texas Details
How to Choose a Bichon Frise Breeder in Texas
The Bichon Frise is a dog breed with history. Its origins can be traced back to 600 B.C., and it has existed in its current form since at least the European renaissance. Today, this breed is frequently crossed with other purebred dogs to create new designer dogs with characteristics of both species.
Due to their resemblance to fluffy white cotton balls, Bichon Frise puppies are highly desirable by all dog lovers. But as with any other major decision, it is crucial to do your homework before committing to a breeder. To help you out on this quest, here are a few pointers on choosing reliable Bichon Frise breeders in Texas:
Acquire medical history: For starters, you must acquire the complete medical history of the puppy and pet parents. Reputable breeders will gladly provide proof of health screenings, such as CERF and OFA certificates. They will also explain any common health issues in that breed, so you know what to look out for in the long run.
Ensure responsible breeding practices: Responsible mating is practiced with genetic predispositions to reduce possible inborn problems. The breeder should provide documentation demonstrating that the puppy's parents/grandparents were tested for hereditary breed troubles such as heart conditions, eye problems, hip dysplasia, etc.
Verify claims: Another excellent way to validate the authenticity of these breeders' quality claims is to request verifiable examples. Testimonials from previous customers can help provide valuable information about the breeder.
Conclusion For "Bichon Frise Puppies in Texas"
So that concludes our list of all the fantastic and premium quality Bichon Frise puppies for sale in Texas. Though this article only scratches the surface, there are plenty of other well-known and equally impressive Bichon Frise breeders in the Cowboy State.
All it takes is a little bit of research for you to discover your puppy. Lastly, each breeder above is verified by official health standards and authorities. You may even go ahead and research every breeder to your satisfaction.
For more articles with mentions of the Bichon Frise dog breed, check out:
Before you bring home a Bichon Frise puppy from a breeder in Texas, you can learn more about this dog breed by watching "The Ultimate Guide to Caring For a Bichon Frise" down below: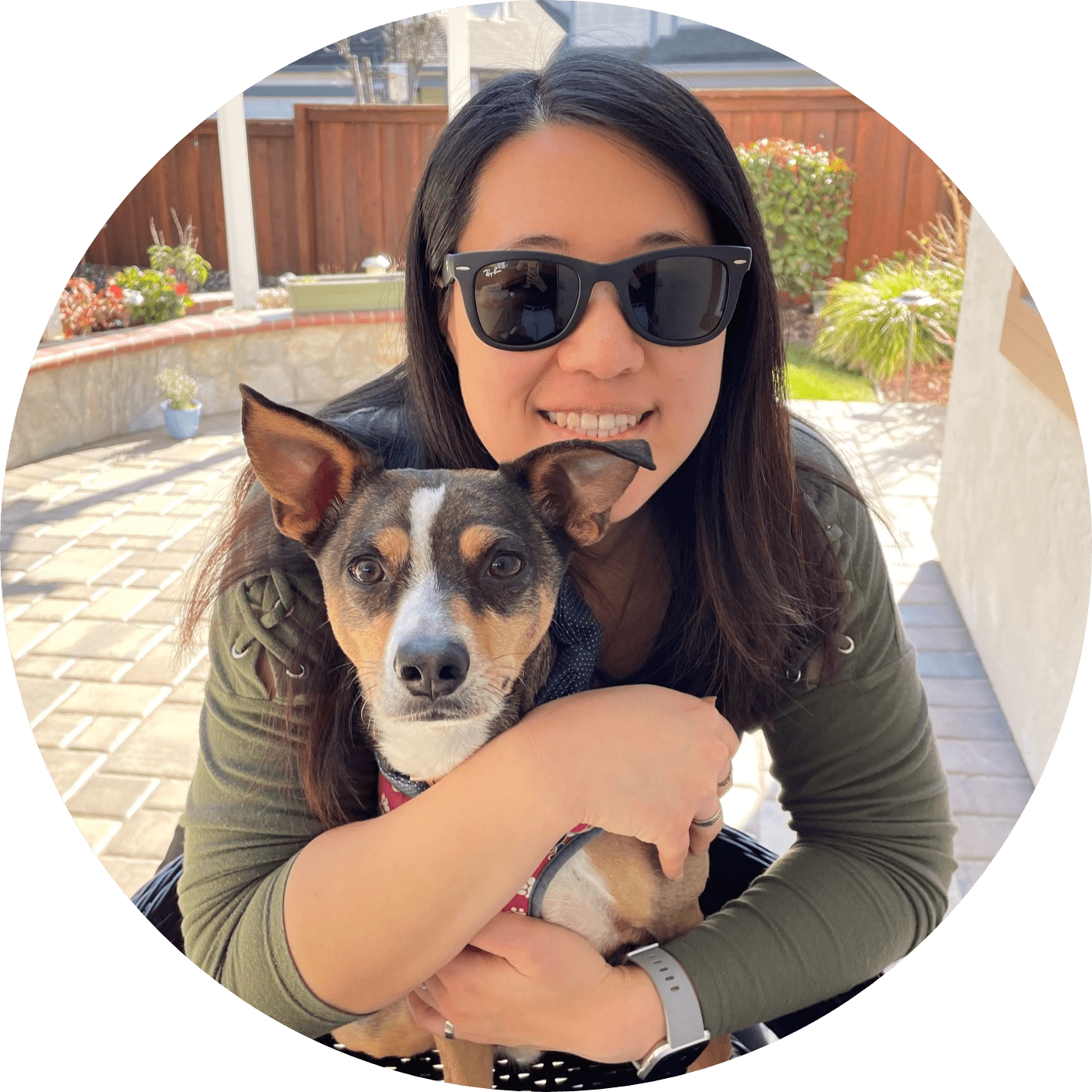 Dr. Sabrina Kong graduated from the Royal Veterinary College in England in 2016 and has been working at a small animal clinic in Northern California since then. She grew up in the Bay Area and got her bachelor's degree from Cal Poly San Luis Obispo. She also became a Certified Canine Rehabilitation Practitioner through a program at the University of Tennessee.
When she isn't in the clinic taking care of her four-legged patients, she enjoys traveling and trying new foods with her friends and her three-legged dog, Apollo. She adopted Apollo from her clinic when he was a puppy with numerous health issues. Dr. Kong truly cares about taking care of animals.