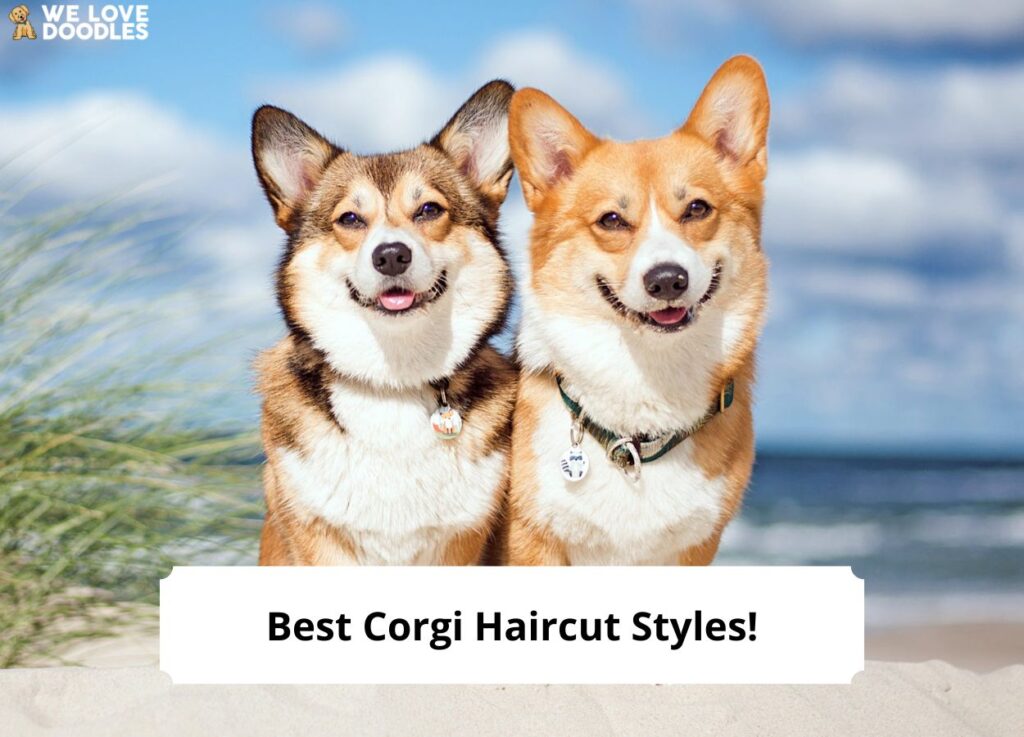 Corgis are short dogs who usually grow no taller than 12 inches and have adorably short legs. However, these dogs can run fast and love to play outside, so do Corgis need haircuts? Some may. Giving your Corgi a haircut will prevent getting dirt and grime in the house from an afternoon of playing. In this article, we've gathered eight of the most adorable Corgi haircut styles.
These dogs are intelligent and typically have medium to short hair. However, some Corgis may have longer hair around the neck, belly, and back legs.
Corgis usually weigh less than 30 pounds, making them easy to lift and maneuver when getting a trim. Corgis are some of the best dogs to groom because of their short to medium hair and easy-going temperament.
Read on to learn about the best Corgi haircut styles for your precious pal.
Before you scroll down this list of Corgi haircut styles, you can check out these other Corgi guides from our team at We Love Doodles: Why Do Corgis Sploot? and When Do Corgis Stop Growing?.
Do Corgis Need Haircuts?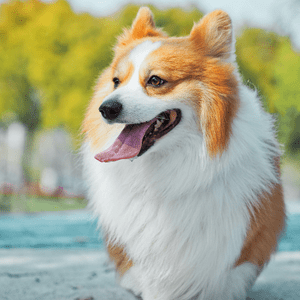 Corgis don't need haircuts unless the level of hair is uncomfortable for their daily living. For example, Corgis with excess hair may find their vision obstructed when too much hair rests by the eyes. Excess hair causing an obstructed view may make your Corgi bump into furniture, walls, or lawn decor.
Corgis who live in a warm or tropical environment may need a haircut, too. Summer weather can make your dog feel overheated, as can heat waves and other weather flare-ups. However, Corgis may not need a haircut when they live in locations that don't see high temperatures.
After deciding your Corgi needs a trim, choosing a haircut style is the most exciting part.
8 Best Corgi Haircut Styles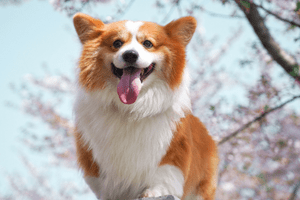 Dozens of cute Corgi haircuts are available to choose from, but choosing the best one for you and your precious puppy can be challenging. If you're wondering if your Corgi needs a haircut, browse these adorable Corgi hairstyles for examples and inspiration.
1. Lion Cut
A lion cut is one of the most popular haircuts among many different dog breeds, including Poodles. This haircut is perfect for the summer weather since it will see most of the hair on your Corgi's body shaved or closely trimmed but allow them to keep a poofy mane of hair around their neck, ears, and face.
Your Corgi will likely only need one lion cut for the summer since the haircut will last for several months before the hair grows back out. You can enhance this look by keeping the little nubby tail on your Corgi unshaven, making it look like a tiny lion's tail.
Always take a safe pair of scissors to the hair around your Corgi's eyes with this haircut, however. Making sure your Corgi can see is the most important component of any fluffy Corgi haircut.
2. Poofy Ear Cut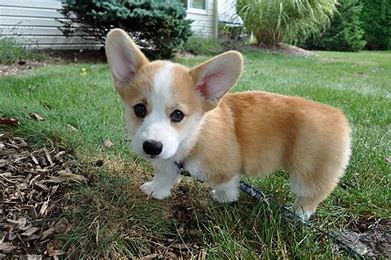 A poofy ear cut is a unique Corgi haircut style that will see most of the hair on your Corgi shaved close to the skin while the hair at their ears remains untouched.
Some groomers might trim their ears a little bit if the hair is impacting their hearing or other functioning, but most groomers will let this hair grow to give them a near-regal look.
A poofy ear cut can also make your Corgi look like they have a smaller body and a large head, making them look innocent, cute, and stunning. This haircut is one of the best cuts to showcase a Corgi haircut before and after snapshot to promote how beneficial these cuts can be.
This haircut will keep your Corgi cool in the summer while allowing them to maintain a young, vibrant look.
3. Clean Shave
A clean shave can be a perfect option to help eliminate shedding hair from your home. This haircut will also allow your dog the utmost comfort in the heat. Giving your precious puppy a clean shave is ideal in the summer and can make your dog more comfortable.
A clean shave will also remove any fleas, lice, or pests that could be living in your dog's hair. Clean shaves are common in communal kennels and shelters to prevent the spread of these pests.
Many newly-adopted dogs will usually experience a clean shave to eliminate any smelly odors and insects, promote healthy hair growth, and symbolize a new start for your dog after a difficult time.
4. Mid-Rift Shave
One of the funniest Corgi haircuts is the mid-rift shave. This haircut will make sure the hair all over your Corgi's body is trimmed, but the hair around their middle will be completely shaved down to their skin.
Although this may look funny, this haircut can be beneficial for Corgis, especially senior Corgis, who may struggle to cool down in the heat.
A mid-rift shave can allow your Corgi an easy way to cool off in the summer because their belly will directly touch the cool concrete, linoleum, or tile in your home. This haircut can also prevent dirt and leaves from getting in the home since your Corgi will have much less hair to attach to.
A mid-rift shave will also allow you better access to your precious puppy's belly and chest for rubs and scratches they love.
5. Spiral Cut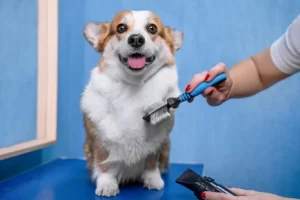 A spiral cut is one of the most fun Corgi haircut styles, although it won't offer your Corgi much in the way of comfort. However, this haircut is stylish and will likely make all your friends and family members laugh. This haircut is done by creating a spiral pattern in your Corgi's coat of hair, from its shoulders to its back legs.
Some Corgi owners only do the spiral pattern on the mid-section of their Corgi, but other owners may prefer to do the spiral pattern from the neck down to the tail of the Corgi. A spiral pattern may allow for some breeze against your Corgi's skin, although this cool air may be minimal.
6. Heart Cut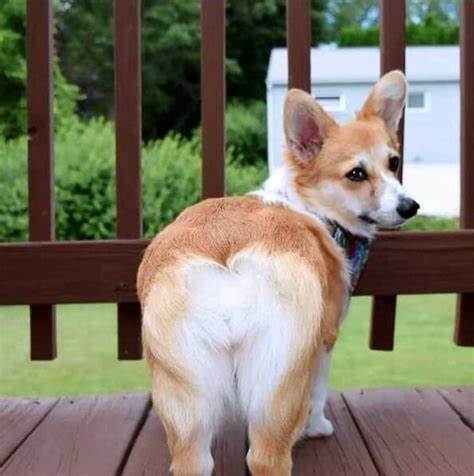 A heart cut is one of the cutest cuts available for a Corgi and will guarantee they know how much you love them. This haircut can be done in a variety of ways.
Usually, Corgi owners will have the groomer place a shaved silhouette of a heart on the butt of their Corgi. Other owners will prefer to have a heart shape shaved into the side of their Corgi's midsection.
This haircut is purely for design and likely won't provide your Corgi with any additional comfort, but it will certainly look stunning.
7. Uniform Cut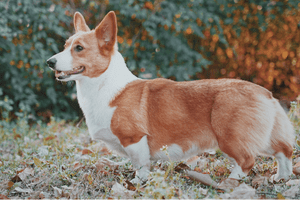 A uniform cut is one of the easiest haircuts for your Corgi and will likely provide them with a stunning look that can make clean-up, grooming, and rubs easier. A uniform cut is achieved by trimming all the hair on your Corgi to a uniform level, leaving no section of your precious puppy untouched.
This haircut can make your dog cooler in the summer months while preventing them from getting caked with dirt, grime, and debris. This cut will also prevent any obstructed view or painful bumps into furniture or lawn decor.
8. Fluffy Corgi Haircut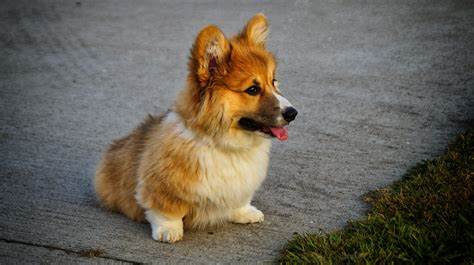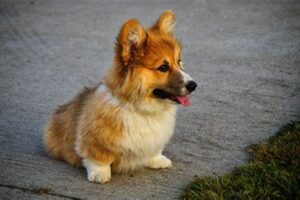 Fluffy Corgis look great with a haircut. A fluffy cut is a short cut that will remove a lot of your fluffy Corgi's hair but leave enough to make them poofy, especially when you brush out their coat to make them look like a little teddy bear. A fluffy short cut won't remove all of the hair your Corgi has, which means you may need to bring them in for another haircut sooner than if you give them a clean shave.
However, a fluffy Corgi haircut will clean up unruly whisps. It will also ensure that there is less shedding in your home and mean you can worry less about vacuuming and cleaning up after your precious puppy.
A fluffy Corgi haircut will likely leave plenty of hair around your Corgi's face and head, making them look young and puppy-like, meaning they'll still get all the attention they want from friends and family.
Frequently Asked Questions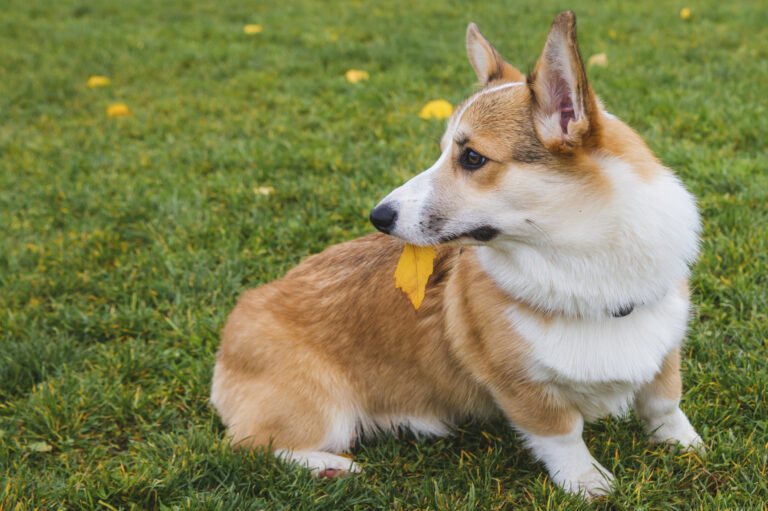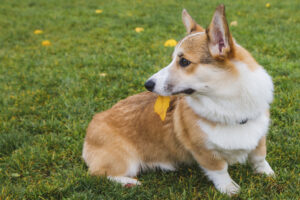 Figuring out how to best groom your Corgi can be challenging, but these answers can help you on your journey to choosing the best Corgi haircut style.
Is it okay to cut a Corgis hair?
It is okay to cut a Corgi's hair—especially if your Corgi is uncomfortable and needs shorter hair to make them feel cooler in the summer or prevent itching and scratching. Cutting a Corgi's hair is an essential part of regular dog ownership.
What kind of haircuts do Corgis get?
Corgis will get minimal haircuts since they have short to medium length hair. You may want to get your Corgi trimmed, shaved, or partially shaved. Minimal haircuts can boost their visibility and comfort.
Are you supposed to groom Corgis?
You may not need to groom your Corgi if you live in a cool region. However, Corgi owners who live in a tropical location may need to groom their Corgi to ensure the utmost comfort.
Do Corgis need special grooming?
Corgis do not need special grooming. Your Corgi will likely need a low-maintenance grooming routine that can be easily done at home or with minimal effort at a pet grooming salon.
What is the best way to groom a Corgi?
The best ways to groom a Corgi are to take them to a pet grooming salon or learn how to groom your Corgi at home. Learning how to manage one or all Corgi haircut styles at home can save you a lot of money and help you bond with your precious puppy.
Will Corgis' hair grow back?
A Corgi's hair will grow back in a few weeks, although your Corgi will shed a lot. You may not need to trim your Corgi very often. Some Corgis may only need a haircut every two months.
Conclusion For "Best Corgi Haircut Styles"
Corgis are small, short dogs who are constantly alert and deeply affectionate. They also love to run and play. These dogs may shed a lot, which may make getting frequent haircuts essential for Corgis. Corgis don't need any special grooming, but they may need to have a haircut every several weeks to help manage shedding in the home.
Corgis can have their hair trimmed in a variety of ways to help make them more comfortable in summer or assist with keeping the home clean. Your Corgi will likely love a haircut since they love attention, affection, and the rubs that come with regular grooming.
A Corgi haircut is a perfect way to make your Corgi feel happy, loved, and cozy.
For more guides similar to this list showing the types of Corgi haircut styles, you can check out these other articles from our team at We Love Doodles:
If you find these Corgi haircuts interesting, you can learn more about grooming your companion by watching "SHAVE DOWN On EXTREMELY Dirty Corgi" down below:
Garrett loves animals and is a huge advocate for all Doodle dog breeds. He owns his own Goldendoodle named Kona. In addition, he volunteers at the Humane Society of Silicon Valley, where he fosters dogs and helps animals. Garrett enjoys writing about Doodles and believes that dogs can teach humans more about how to live than humans can teach a dog.
Why Trust We Love Doodles?
At We Love Doodles, we're a team of writers, veterinarians, and puppy trainers that love dogs. Our team of qualified experts researches and provides reliable information on a wide range of dog topics. Our reviews are based on customer feedback, hands-on testing, and in-depth analysis. We are fully transparent and honest to our community of dog owners and future owners.