If you're in search of the best Corgi breeders in Florida, then here's a little information about this breed to help you decide before looking for a breeder. Corgi puppies come in two types: the Pembroke Welsh and the Cardigan Welsh. The Pembroke and the Cardigan were introduced to the British Kennel Club in 1925. However, they were not recognized as separate breeds until 1935.
Both royals and locals appeared to favor the Pembroke Welsh and formed what was originally a Welsh breed club. Cardigan Welsh enthusiasts followed suit and formed their club. Corgi puppies for sale in Florida have grown in popularity, and this article will help you find a breeder and provide you with tons of information about the puppy.
Other articles you would like: Best Maltipoo Breeders in Florida and Best Goldendoodle Breeders in Florida.
Corgi Puppies in Florida
There are several Corgi breeders in Florida. However, it's important that you don't purchase from a backyard breeder or puppy mill as they may not be selling you a healthy or happy puppy. In addition, it's important that you can find a Corgi breeder that you can trust. Make sure to ask lots of questions and visit the parent dogs. Here are the details of some of the available Corgi breeders in Florida today.
1. John Corgi Puppies Florida
This is a family business passionate about selling well trained, properly screened/tested, healthy, and certified Corgi puppies to pet lovers. All their Corgi puppies in Florida are born and raised in the breeder's family home, where they are properly socialized and nurtured until they are sent to their new owners' homes. The Corgi puppies are delivered to the buyer's address within 48 hours of purchase. The breeder has a zero puppy mills tolerance policy and takes their job as breeders as a very important deal.
Corgi Breeder Details
2. Star Welsh Corgi
This breeder prides itself as the home of some of the best-bred Corgi dogs in Florida. Star Welsh Corgi is composed of a team of pet lovers, veterinarians, trainers, and the like. The dogs from this breeder are well socialized to live with humans, children, and other pets. Star Welsh Corgi's passion and a knack for excellent dog nurturing easily make them one of the most sought-after dog breeders in the area.
Corgi Breeder Details
3. Jan's Best Corgis Florida
Jan's Best Corgis produces vibrant, healthy, intelligent Corgi puppies, with a weight below 25 pounds. The breeder has puppies of all colors and takes tremendous care to nurture and grow the dogs in the most caring and fun-filled environment possible.
This Corgi breeder in Florida only has a few litters per year so you'll have to get in contact with them early if you're interested in a puppy. All of their Corgies puppies for sale cost $1,500. They have several different types of Corgis in various different coat colors.
Corgi Breeder Details
4. Classic Corgi Puppies
Austin and Brenda are in charge of this home breeding facility. The couple has set out with a mission to raise alert, healthy, and athletic puppies, to give homes all the love, joy, fun, tenderness, and laughter that Corgi dogs, when properly bred, have to offer.
The Corgi puppies are raised at the couple's home, a place the couple describes as a fun, loving, family environment for dogs. Austin and Brenda are also specific in making sure their puppies transition easily to their new homes.
Corgi Breeder Details
The Pembroke Welsh
As its name suggests, the Pembroke Welsh hails from Pembrokeshire, Wales. The Pembroke Welsh Corgi's origin can be traced back to Flemish weavers who migrated to Wales. However, the story of their lineage seems to be more mythic folklore than actual science-based research. The Pembroke Welsh Corgi is a favorite among the British royalty but has also become famous in the United States. This Corgi dog type is highly intelligent. It has a double coat of fur and erect ears. Although the Pembroke Welsh sheds heavily all year round, this dog breed's coats are dirt-and-water repellant, hence, fairly easy to maintain.
Pembroke Welsh Corgis are medically described as achondroplastic, a genuine dwarf breed. Despite their build and stature, these dogs are efficient in showmanship, talent hunts, tracking, agility testing, fly ball, taking instructions, and herding events. Because of their dwarfed height, they use more of their upper body strength, giving them an added advantage that most dog breeds do not have. Pembroke Welsh Corgis make excellent family dogs as they have a strong desire to please their owners and an enthusiasm for learning and training. These dogs can also make for competent watchdogs (as they are alert and have no difficulties barking) and can serve as herding dogs.
When properly socialized from a young age, Pembroke Welsh Corgis are very well-behaved around strangers, children, and other pets. To make them house pets, you must be aware of this dog breed's herding history and need for a reorientation toward a new homely lifestyle.
The Cardigan Welsh
The other Corgi type — the Cardigan Welsh — is also one of Britain's oldest dog breeds. Just like the Pembroke Welsh Corgi, the theory is that the Cardigan Welsh came from a northern-spitz lineage. Another theory is that they are descendants of the Teckel/Dachshunds dog family. Like their fellow Welshes, the Cardigan Welsh Corgis were originally herding dogs. They also served as farm guardians, workers, and guard dogs. Cardigan Welsh Corgis makes great companion dogs. They are popular for being extremely loyal and versatile. Cardigan Welsh Corgis thrive well in environments that allow for good-quality physical and mental stimulation.
Cardigan Welsh Corgis are double-coated. They are different from their counterparts, the Pembroke Welsh, in height and ear size. They come in the same colors of black, sable, or any shade of red. They stand at 10-13 inches in height and weigh between 30 and 38 pounds. Life expectancy is at 12 to 16 years. They are highly intelligent and intuitive, with a knack for athletics and physical training. As house pets, they have shown to be affectionate, loyal, and devoted companions. They are also responsible for guard dogs. When properly bred and socialized, they are admirable around children and other pets, too. They are also good at showmanship, agility, track events, and taking instructions.
Why Should I Get a Welsh Corgi puppy in Florida?
Based on its history, traits, and personality, it's easy to understand why many people adore the Welsh Corgi. But if you're still not sure about the prospects of getting a Corgi, check out the following features to help you decide on whether this is the right breed for you and your family.
Temperament
The Corgi breeds are smart and happy dogs. When properly socialized, they are one of the most agreeable breeds, making them the perfect house dogs and companions. They are athletic and playful, all without being clingy or needy. They get along well with children and other house pets. Corgis are also excellent watchdogs and guard dogs for the household. They are friendly, but not too much that they do not know how to ward off an intruder. They are sensitive and intuitive dogs. Their sense of independence and fearlessness makes them very protective of their families. Overall, you would never find a more loving, affectionate, and fiercely loyal house pet.
Trainable
Being intelligent and intuitive makes the Corgi dogs very fulfilling to train and socialize. They are smart and agile dogs that thrive under a lot of physical and mentally tasking activities. They are stubborn and mostly have a mind of their own, but a reward-based training system works well with their sensitive nature and helps them respond well to learning. It is important to start their training classes and socialization early to curtail their strong-willed nature and focus all that energy in a positive direction.
Health
Being a dwarf dog, the Corgi breed is prone to genetic diseases. These include, among others, monorchidism, Von Willebrand's disease, hip dysplasia, degenerative myelopathy, progressive retinal atrophy, and obesity. The Cardigan Welsh breed, particularly, have an increased risk of developing diseases such as cancer, neurological disorders, and canine intervertebral disc disease. The good news is that all of these can be avoided with the proper genetic testing, early detection, frequent vaccinations, and regular medical checkups. When you get your dog from a breeder that understands the need to screen their stock, observe health tests, good nutrition, and exercise, and you, as the owner, follow-through with these measures, then you need not worry so much about possible diseases or poor health. 
Grooming
Because of their thick, coarse double-coated fur, the Corgi dogs are prone to a lot of shedding, especially around spring or summer. This can be fairly tasking to maintain. You can manage the shedding by doing a daily brush through their thick coat to gather up all the hair before it is all over the place. Weekly baths are a necessity, as well as regular trimming of nails and the cleaning of the ears.
Activity
Having a regular exercise routine is a necessity for the Corgi. If you have been wanting to get on a more physically active lifestyle, the Corgi could be the best choice for you. The Corgi will have you running, throwing, walking, and jumping along with them as they try to foster a sense of togetherness with their owners. Also because the Corgis are prone to obesity, it is important to engage them in the appropriate amount of physical activity, accompanied by proper nutrition and an abundance of fresh drinking water.
Conclusion For The Best Corgi Breeders in Florida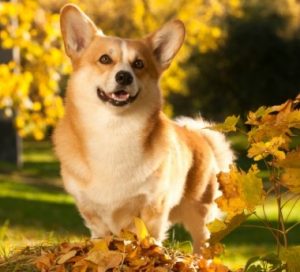 The Corgi breed is known to be affectionate to people, smart, and alerting when it comes to its surrounding. They can grow as high as 12 inches and weigh up to 30 pounds. We hope that this list of the best Corgi breeders in Florida helped you find a companion. If you're planning on buying a Corgi from an unknown breeder, we advised you to do your research before making any decisions. There are many puppy mills out there and we highly recommend that you avoid them. By bringing home a Corgi puppy from a reputable breeder, you know that they're well-taken care of and spoiled with love.
In case you're still choosing a dog breed and not completely sure about the Corgi, there are other breeders in Florida for you to check out:
If traveling to these Corgi breeders in Florida is out of the way for you, there are other locations that you might be interested in:
For more information about the Corgi, you might be interested in watching this video:
Garrett loves animals and is a huge advocate for all Doodle dog breeds. He owns his own Goldendoodle named Kona. In addition, he volunteers at the Humane Society of Silicon Valley, where he fosters dogs and helps animals. Garrett enjoys writing about Doodles and believes that dogs can teach humans more about how to live than humans can teach a dog.
Why Trust We Love Doodles?
At We Love Doodles, we're a team of writers, veterinarians, and puppy trainers that love dogs. Our team of qualified experts researches and provides reliable information on a wide range of dog topics. Our reviews are based on customer feedback, hands-on testing, and in-depth analysis. We are fully transparent and honest to our community of dog owners and future owners.