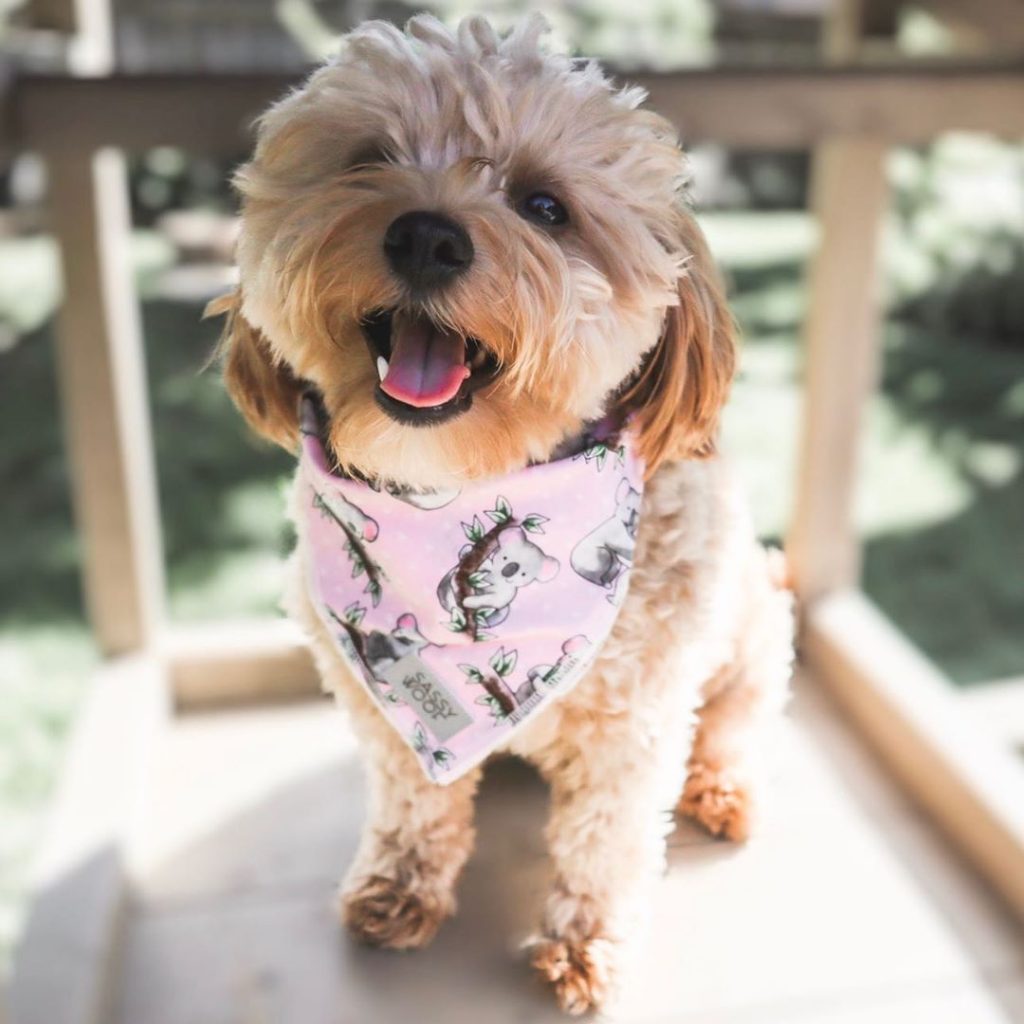 Charming, fun-loving, and adorable, the Maltipoo is a popular dog that is a hybrid of a Maltese and a Poodle. This active and loyal little dog is an excellent choice for homes of all sizes, including small apartments. They get along with everyone in the family and make the best couch potato snuggle buddy! If you are interested in welcoming one of these puppies into your family, contact the Maltipoo breeders in Florida listed below to start the application process.
We've reviewed practically every Maltipoo breeder in Florida to come up with our top list. We noticed a lot of puppy mills in Florida, so it's important to do your research and ask a potential breeder lots of questions. If you purchase a Maltipoo puppy from a backyard breeder, you face the possibility of high veterinarian bills because your dog may have genetic diseases.
Before scrolling down this list of Maltipoo breeders in Florida, you can check out these other recommendations from our team at We Love Doodles: Best Cockapoo Breeders in Florida and Best Poodle Breeders in Florida.
Premier Pups is one of the top websites where you can get a new Maltipoo puppy from the comfort of your home. However, what truly differentiates them from all others in the business is that they keep you at the center of everything. To them, it's all about providing the best Maltipoo adoption experience for you. They also focus on other small dog breeds that you might be interested in.
If you choose to get your puppy with them, they'll include you in the process to make you feel as if you were there while the puppy is growing. You'll receive constant updates and information on the Maltipoo puppy's state.
Additionally, they are big supporters of making the adoption process go as smoothly as possible, largely because they know the improvement a dog can bring to a person's quality of life.
Premier Pups believes that having a puppy can vastly improve your life, as you'll have someone to lean on, even in the toughest time, and it'll make the good times even sweeter. For all their Maltipoo puppies for sale in Florida, they also offer a 10 year health warranty. We highly suggest that you check them out if you're looking for a Maltipoo.
Breeding Values
Care: Every Puppy bred by Premier Pups is dedicated a lot of time and attention. When a puppy enjoys this, it´ll grow to be healthy (both mentally and physically)

Health: A puppy needs to be healthy to enjoy life. Therefore

breeders

strive to ensure their good fare.

Breeders

work very hard to take care of the puppies and give them everything they need. When it is time, their blood and DNA will be tested to confirm their health.
Passion: For Premier Pups

breeders

, it is an honour and a privilege to work with puppies every day, they dedicate the best they have every day to breeding great puppies.

Dedication: Every Puppy on the Premier Pups site is bred to the best of the breeder's ability, who does so with integrity and love for their craft.
Premier Pups Details
Website: Premier Pups
You can get $250 off a

Maltipoo

puppy with code WLD250. These are some of the cheapest

Maltipoo

puppies in Florida that you will find from a reputable

breeder

.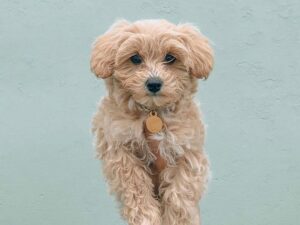 Many people find it tough to find Maltipoo companions from reputable breeders because they are a relatively new dog breed. It's a challenge for future dog owners because we want to avoid supporting puppy mills.
While PuppySpot isn't an individual Maltipoo breeder, it truly deserves to be on the top of this list. They make getting your Maltipoo extremely easy, and you won't have to contact several breeders and interview them.
Our team at WeLoveDoodles recommends PuppySpot for your Maltipoo puppy in Florida because of its efficient and quick process. Every Maltipoo breeder on this marketplace is strictly scanned before being able to list any puppies.
This process includes a 100-point inspection that is AKC approved and USDA approved, so you know you will be getting a healthy Maltipoo puppy. All you need to do is pick your Maltipoo based on gender, coat color, size, and price. If the Maltipoo isn't located in Florida, then PuppySpot will fly them out to you.
Introducing a Maltipoo puppy safe and sound into your home should be a piece of cake. Check out PuppySpot as your first option and test the platform to see for yourself. We got one of our Goldendoodles from PuppySpot and had a really good experience.
PuppySpot Details
3. Florida Pups Maltipoos
Florida Pups Maltipoos proudly raises healthy puppies and has a special partnership with a veterinarian to ensure they sell high-quality puppies with good breeding. You can visit the website for more information about the available Maltipoo puppies, the health guarantee, financing options, and more. 
There Maltipoo puppies range from $2,500 to over $3,000 depending on the color and size. This breeder doesn't just raise Maltipoos, but they breed various puppies. It's best to reach out and ask them about their breeder practices. Typically, Maltipoo breeders in Florida who breed more than one dog aren't the most reputable.
Florida Pups Maltipoos Details
4. Uptown Puppies in Florida
Uptown Puppies in Florida service matches pet parents with the right Maltipoo for their family. All breeders involved with the service are vetted and known for their high breeding standards.
The application process is easy, and the site updates pictures and details about the available Maltipoos. This is an excellent service if you are looking for a reputable Maltipoo breeder in Florida. Visit the website to begin your search for your adorable Maltipoo today!
Please be aware that each breeder sells individual Maltipoo puppies, so it's best to contact the breeder whose puppy you are interested in. There will be reputable Maltipoo breeders in Florida and some who are just running puppy mills to make some quick money. A quick rule of thumb is if the Maltipoo price is less than $1,000, then it will be a puppy mill.
Uptown Puppies in Florida Details
5. Forever Love Puppies FL
If you don't feel comfortable dealing with a breeder directly, you can contact Forever Love Puppies, FL, or visit their stores located throughout South Florida. They have great pricing, use high-quality breeders, and offer financing options. Visit their website to view the available puppies and learn more about Forever Love Puppies. 
Forever Love Puppies Details
6. Puppies Florida's Maltipoos
This breeder is known for its adorable Maltipoo puppies. They have been in business for more than 13 years. They take the time to socialize and begin training the puppies before they are available for adoption or purchase.
All puppies are vaccinated, socialized, groomed, and exercised daily to maintain overall good health. They offer a health guarantee, and their application process is easy. You can view the available Maltipoos on their website. 
Honestly, this is probably the most reputable Maltipoo breeder in Florida from our list. They only breed Maltipoos and Morkie, which is a good sign. Some of the others seem to breed many different dog breeds and don't specialize in the Maltipoo.
Puppies Florida's Maltipoos Details
7. Robin's Pups Florida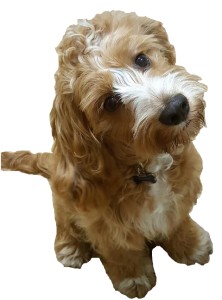 Robin's Pups in Florida is a private breeder located in Hudson, Florida, 35 miles north of Tampa. They are dedicated to high-quality breeding standards and take the extra step to prepare their puppies to be adopted. All of the Maltipoo puppies are potty trained to go outside, socialized, taught how to use a doggy door, crate trained, and taught how to sleep alone at night.
They also provide grooming and healthcare for the Maltipoo puppies. This Maltipoo breeder in Florida is so popular that the puppies get scooped up quickly. Make sure you visit the website as soon as possible to learn more about the upcoming litters and their availability. 
The price for a puppy includes microchipping, a health certificate, registration, a one-year health guarantee, first shots, nails trimmed, an 8-week physical, de-worming, and flea control. 
Robin's Pups Florida Details
Do I need to live in the same city as a Maltipoo breeder in Florida?
All breeders and services on the list above serve the state of Florida. If you are interested in purchasing a dog from the pet store mentioned on the list, you will need to visit one of the locations in South Florida. However, if you are interested in purchasing a puppy directly from a breeder, you can contact them directly to begin the application process. 
Discuss the shipping options or other ways to connect with the breeder. Some breeders require the pet parents to pick their puppy up directly from them, while others will be happy to go the extra mile and meet the customer in a public area to hand over the dog. In addition, some Maltipoo breeders will also ship their puppies via airplane for an additional fee.
Is meeting a Maltipoo breeder in a designated area the right thing to do? 
Suppose a breeder is reputable and provides health guarantees and health records from a licensed veterinarian. In that case, meeting the breeder at a central point between your locations shouldn't be any harm.
For example, suppose you have researched the breeder or contacted one of the reputable Maltipoo breeders in Florida on the list above. In that case, you can feel confident they are truly just trying to do you a favor. However, if the breeder doesn't provide medical records or health guarantees and seems sketchy, you need to find another breeder. All ethical and reliable breeders are happy to give you their address and feel comfortable inviting you to their home or place of business.
Many puppy mills want to meet you in a designated area, so they quickly hand off the dog, and you don't know where they live. Chances are your dog will have problems later down the line, and you will have no way to contact the breeder. Be wary of breeders who want to meet in a designated public area and aren't reputable.
What if I'm scared to purchase a Maltipoo through a breeder directly? 
Many first-time pet parents usually feel concerned about purchasing a puppy directly from a breeder because they don't know what to look for or what questions to ask. If this is the case for you, the following questions will help you get the answers you need to have a smooth process with a direct breeder. 
Do you provide a health certificate? 
Do you provide a health guarantee? 
How old are the puppies? 
Do you accept visitors at your location? 
Do you offer online purchases? 
Do you live video chat so the customers can meet the puppies? 
Do you ship the puppy? 
Does your application process take a long time? 
How much does the puppy cost? 
If you still feel uncomfortable speaking to a breeder directly, you can choose an online pet store adoption mentioned on the list that serves the South Florida area. If you are not located in South Florida, you can take a road trip to the location and pick up the puppy. Call them first to make an appointment if you are traveling to a store location. 
Can I finance a Maltipoo puppy? 
Financing options are available by some breeders and pet stores. You can find general information about financing on the website of the chosen breeder or store. You can also contact the breeder or store directly to learn more about the guidelines for financing and find out what methods of payment they accept. 
What do I need when I pick up my Maltipoo puppy? 
Once you have your puppy picked out, the application process complete, and a set time to pick up your new furry family member, it's time to take action. Hope in your car and get your new puppy! Don't forget to bring along a collar and leash. You will also need a puppy car seat or a family member that will be a passenger and hold the puppy in their arms on the drive home. 
How do I prepare my home to bring home a Maltipoo puppy? 
Bringing home your puppy for the first time is an exciting moment and one to be cherished. It's wise to have everything you need for your puppy before arrival. Here is a list of items you need: 
Food and water bowls
Toys
Treats
Pet-friendly shampoo and conditioner
A soft bath towel
Baby gates or fences for doorways to keep your pet safe in the house
These necessities are needed because it allows you to welcome your dog home, allow them to look around, eat, drink water, learn about their surroundings, and play with toys. The bath on the first day home is optional, but many pet parents like to bathe their puppy in the kitchen sink on the first day to remove any dirt or germs picked up at the breeder or pet store. 
Conclusion For The "Best Maltipoo Breeders in Florida"
Finding the right Maltipoo breeders in Florida can feel overwhelming. Still, with the help of our list, you will accomplish your goal of welcoming a new family member into the family quicker than you expect! Start searching for your Maltipoo puppy today by visiting the websites mentioned above!
Always do your research and ask a potential Maltipoo several questions to ensure they are reputable and will be selling you a healthy puppy that will live a long and happy life. 
For more guides similar to this list of Maltipoo breeders in Florida, you can check out:
Before you bring home a Maltipoo puppy from a breeder in Florida, you can learn more about this dog breed by watching the "Maltipoo Dog Breed Guide" down below: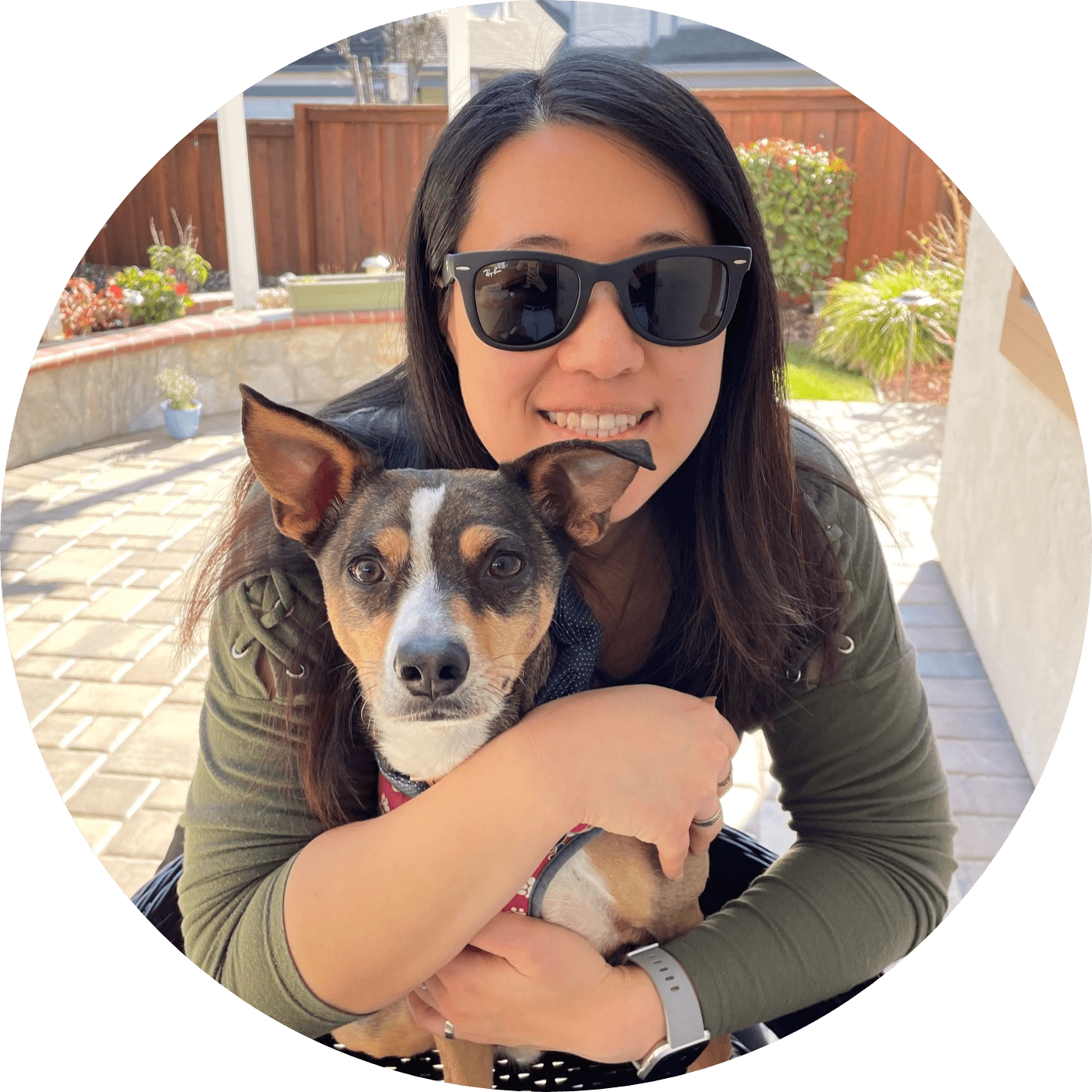 Dr. Sabrina Kong graduated from the Royal Veterinary College in England in 2016 and has been working at a small animal clinic in Northern California since then. She grew up in the Bay Area and got her bachelor's degree from Cal Poly San Luis Obispo. She also became a Certified Canine Rehabilitation Practitioner through a program at the University of Tennessee.
When she isn't in the clinic taking care of her four-legged patients, she enjoys traveling and trying new foods with her friends and her three-legged dog, Apollo. She adopted Apollo from her clinic when he was a puppy with numerous health issues. Dr. Kong truly cares about taking care of animals.