If you want cheap Corgi puppies for sale under $300, there are many places you can look. However, the important thing to remember here is that nothing in life is free.
You might think you have saved money on cheap Corgi puppies for sale under $300, but often, such puppies have a lot of health issues or behavioral problems. As a result, people often end up spending more on their medical care or training.
In any case, we have done some research on your behalf for cheap Corgi puppies for sale under $300. This post is a result of that research. We hope the sources below will help you find healthy Corgi puppies for sale near you.
Before reviewing our list of Corgi puppies under $300, check out other guides from our team at We Love Doodles: Best Corgi Breeders in the United States and Best Corgi Rescues for Adoption in the United States.
What We Found While Searching for Corgi Puppies for Sale Under $300
We found that some of the website links promising Corgi puppies for sale under $300 were mostly suspicious links. Our anti-virus warned us not to click on these links. It is important to steer clear of these sites.
On other reliable websites, we found Corgi puppies for sale in the range of $500, $900, and $2000. These puppies were bred by reliable Corgi breeders. They had both varieties of Corgis – Cardigan Welsh and Pembroke Welsh Corgis.
These breeders conducted standard health checks on their breeding dogs. They also make sure the puppies are in good health by providing standard vaccinations and healthcare. Some were also offering a 1 to 5-year guarantee on genetic defects in their Corgi puppies.
Due to these reasons, these Corgi breeders were charging between $500 and $1200 for each Corgi puppy. Some were even charging up to $2000 for puppies born to title holders and show champion Corgis. Some breeders imported their breeding stock from abroad which is why they were charging even more.
AKC-registered Corgi puppies are usually not sold for less than $300. Also, puppies that are trained and socialized by the breeder are likely to fall in the $800-$1500 range.
Can You Get Free Corgi Puppies?
Yes, there are several ways to find free Corgi puppies in your area.
Keep an eye out for fee-free dog adoption events in your city. Your newspaper will usually advertise these events from time to time. Newspapers also have classifieds regarding free puppies. Of course, finding a purebred Corgi puppy through these sources may be tough. These events usually have mixed Corgis and non-purebred dogs.
You can also join some dog-related groups on Facebook. Many of these groups post information about free puppies from time to time. Usually, these puppies are given free because the mother has died or the owner is unable to care for them. Most of these puppies are between the age of 4 to 12 weeks and are being fostered. You might also find listings for older Corgis that are abandoned and need a second home.
The downside to such Facebook ads is that they have all dog breeds listed, so you need to scroll and search a lot to find Corgi-related information. Also, the area the dogs are in could be anywhere in the USA, so you might have to travel to pick the dog up or even pay for the dog's flight – which can increase your expense considerably.
Please be careful when getting free Corgi puppies. You might not be able to find out much about the puppies' backgrounds. The dogs are not always healthy and you might have to spend a great deal on their training and medical care.
The Best Place To Find Cheap Corgis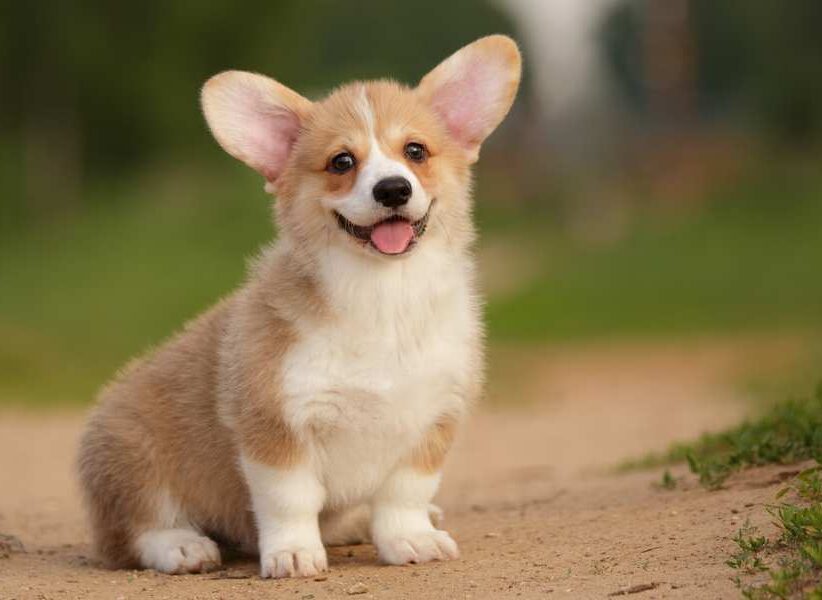 Our research showed the following places had several cheap Corgi puppies under $500. In comparison, some of these sites are charging prices over $2500. These premium puppies are advertised by breeders. Some come with AKC papers as well.
1. Pet Classifieds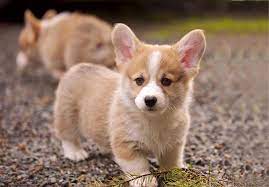 At the time of writing this guide, Pet Classifieds had several beautiful Corgis that needed rehoming. On the website, there are filters on the right-hand side. You can select your location, budget, and breed/type of dog you're looking for.
Upon setting these filters, the search engine showed us more than 60 beautiful Corgis and Corgi puppies for sale. Most were in the range of $150 to $400. Some sellers were even willing to negotiate the price. While discussing price, also ask them about the dog's health, veterinary records, and generally learn more about the dog.
Pet Classifieds Details:
2. Pet Finder
On this website, we could not find purebred Corgis for sale but we found several Corgi mixes such as a Corgi-Husky and a Corgi-Chihuahua.
If you don't mind a mixed breed, then this is a good site to try. They had not listed the dogs' prices, but most dogs were likely to be in the range of $500-$1000.
Pet Finder site is also co-sponsored by Purina, which attests to their reliability. We loved the fact that you can search for Corgis by distance. Simply enter your zip code and you can get dogs within the radius you set. This way, you can easily pick up the puppy after you agree on the price with the buyer.
Pet Finder Details:
3. Keystone Puppies
On this site, we found beautiful Corgi puppies selling in the range of $500-$800. Keystone Puppies, LLC is a marketplace for top breeders. Keystone does not house the puppies, they are just the middlemen.
So, please make sure you do not make any online payments to them. The payments are to be directly made to the breeders. We love the fact that they put puppy health and well-being as their top priority so you're likely to get healthy Corgis here.
Keystone Puppies Details:
4. Manhattan Puppies
This is a reliable dog-selling facility in New York. They are licensed and registered and have dogs in various sizes available for sale. At the time of writing this guide, they had two beautiful Corgi puppies. They had not mentioned the puppy price but you can expect it to be in the range of $800-$1000. They also offer financing options.
Manhattan Puppies Details:
5. PuppyS R Us
Currently, James "Sonny" & Amy Smith, the owners of PuppyS R Us, did not have any Corgi puppies on sale but please check their website from time to time.
Their Cardigan Welsh Corgi and Pembroke Welsh Corgi puppies cost between $1000-$1500 depending on the dog's pedigree. They require payment of 50% of the fee upfront. Give them a call to negotiate the cost of their Corgi puppies for sale.
PuppyS R Us Details:
6. Pawrade
Pawrade has several Corgi puppies for sale but they were charging a premium price between $1600-$2800 for their Corgi puppies. These dogs come with AKC papers, vaccinations, and health guarantees, which is why they are expensive.
Pawrade features a "No Puppy Mill Pledge." They have a strict zero tolerance policy against puppy mills for their featured breeders. They also have a section on their website for emotional support dogs for sale.
Pawrade Details:
7. Craigslist
The problem with buying dogs or puppies on Craigslist is that they often have sick, inbred Corgi puppies for sale from puppy mills and backyard breeders. Many of these puppies have severe health issues.
However, a few people also have bought Corgis for under $300 on this site and they have not regretted the decision. There are genuine sellers on the site too – not all are scammers.
In any case, you must follow all the precautions when buying a Corgi through Craigslist. Here are some tips:
If you agree to meet the seller in person, do not carry extra cash, and, as far as possible, please take a friend along.
Ask for the medical records of the puppy.
The breeder/seller should not appear too pushy. If they try to dump the Corgi puppy on you for free, it is surely a red flag.
Take the Corgi to the vet after you bring it home to check for a microchip. Sometimes these dogs are stolen.
Craigslist Details:
Corgi Breed-Specific Rescue Shelters
There are several Corgi rescue shelters all around America. They always have Corgis available waiting for second chances. These shelters usually charge a smaller fee than breeders that ranges between $50 and $800. Some senior Corgis are often given away free to good homes.
The adoption fee includes the dog's vaccinations, deworming, and, sometimes, the spay and surgery costs.
Here is a list of the top Corgi rescues in the USA. Many of these are non-profit charity organizations.
1. Texas Corgi Rescue
At the time of writing this guide, Texas Rescue Me had almost 20 Corgis looking for loving homes. They even had some emaciated puppies that were starving with their mother on the streets of Texas, looking for food.
Texas Rescue has partnered with Dallas Animal shelter so they always have dogs looking for adopters. Please check out the adorable Corgis on their site. They do charge a fee between $50-$500 depending on the dog's age and the cost to the shelter.
Texas Corgi Rescue Details:
2. Sunshine Corgi Rescue
Florida-based Sunshine Corgi Rescue is a 501 (c) 3 non-profit organization whose purpose is to work for the prevention of cruelty to Corgis. Sunshine Corgi Rescue has partnered with the Pembroke Welsh Corgi Club of America and the Cardigan Welsh Corgi Club of America to provide food, shelter, and medical care to abandoned, neglected, and abused Corgis.
Their fees are based on each specific adoption. They can be as high as $750 for a Corgi puppy or as low as $0 for a senior dog or dogs that have special needs. The average adoption fee is about $250.
Please note that they do not have shelters or kennels and all their rescued Corgis live with foster parents until they are adopted.
Sunshine Corgi Rescue Details:
3. Queen's Best Stumpy Dog Rescue
This is a California-based 501-c 3 organization. Their adoption fee is $500. Included in the adoption fee are vaccinations, a microchip, a current blood panel, and a current set of X-rays.
When adopting from Queen's Best Stumpy Dog Rescue, you are sure to get a healthy, vaccinated Corgi. Currently, they have over 15 Corgis waiting to be rehomed. The shelter is also forthcoming with their dogs' bite histories, so you always know what kind of dog you're getting.
Queen's Best Stumpy Dog Rescue Details:
4. South East Corgi Rescue
The SECR charges adoption fees between $200-$500, which is only a fraction of what it costs for them to keep rescued Corgis. They only rehome their dogs to people living in North Carolina, South Carolina, and Georgia. Please contact them to see if they have a Corgi puppy for you.
South East Corgi Rescue Details:
5. East Coast Corgi Rescue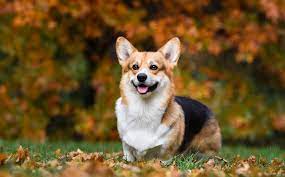 This wonderful organization rescues Corgis in NJ, DE, MD, PA, DC, and VA. They are a 501-(c) 3 welfare organization. Their adoption fees range from $250 – $600 depending on Corgi's age and medical background/vetting.
East Coast Corgi Rescue puts Corgis into foster homes and in some cases even worked with Corgi owners who can't keep their dogs rehome them directly. While they don't have a shelter, their team of volunteers works hard to locate, rescue, and transport Corgis in need to a safe place.
East Coast Corgi Rescue Details:
FAQs
How much is the cheapest Corgi puppy?
Corgi puppies cost at least $500, but most reputable breeders charge $1500-$3000 for well-bred, healthy, socialized Corgi puppies. Paying the premium upfront is the best way to guarantee your dog's long-term health. While it doesn't guarantee that they won't develop a health issue over time, dogs that are carefully bred are more likely to live a longer, healthier life.
Where can I find Corgi puppies for sale?
If you don't know of any Corgi breeders near you, start by searching local and national Corgi rescues. Next, look at animal shelters, though you're less likely to find purebred dogs at a shelter. There are also many reliable databases with information on the many reputable Corgi breeders throughout the US, such as Pawrade, Pet Classifieds, and Keystone Puppies.
Why are Corgi puppies so expensive?
Corgi puppies are in high demand, which drives up the price. They are popular because they are good pets that are low maintenance, intelligent, and have big personalities. Corgis are also generally good with kids and are considered a good choice for first-time dog owners.
Conclusion For "Where Can You Find Corgi Puppies for Sale Under $300"
Buying a purebred Corgi puppy is expensive and finding Corgi puppies for sale under $300 is rare. We reviewed hundreds of US-based breeder websites and ads and have concluded that most breeders charge at least $800 to $3000 for their purebred Corgi puppies.
The Corgi breed is rarely ever sold for less than $300, especially puppies under 6 months. Corgi rescue shelters in America do have rescued adult Corgis for which they charge a comparatively low adoption fee of about $50-$500.
The places that do sell Corgi puppies under $300 were sites like Craigslist and a few other Pet Finder sites. However, most of these dogs are not the healthiest as they could be products of inbreeding and puppy mills. So, make sure to avoid bad surprises and only buy healthy and happy Corgis from responsible breeders.
If you find this guide, "Where Can You Find Corgi Puppies for Sale Under $300," helpful, you can check out these other dog-related recommendations from our team:
Before you bring home a Corgi puppy companion, you can learn more about this dog breed by watching the "Pembroke Welsh Corgi: The Pros & Cons of Owning One" down below:
Garrett loves animals and is a huge advocate for all Doodle dog breeds. He owns his own Goldendoodle named Kona. In addition, he volunteers at the Humane Society of Silicon Valley, where he fosters dogs and helps animals. Garrett enjoys writing about Doodles and believes that dogs can teach humans more about how to live than humans can teach a dog.
Why Trust We Love Doodles?
At We Love Doodles, we're a team of writers, veterinarians, and puppy trainers that love dogs. Our team of qualified experts researches and provides reliable information on a wide range of dog topics. Our reviews are based on customer feedback, hands-on testing, and in-depth analysis. We are fully transparent and honest to our community of dog owners and future owners.