Here's what you need to know if you're searching for the best Corgi breeders in Oregon. Corgis are one of the most famous dog breeds in the world. According to AKC, Corgis are the 11th most popular dogs globally. These dogs have a sunny disposition and fluffy butts that make many dog lovers fall in love with them.
They have a stunning appearance and are excellent at adapting to different individuals, families, and environments. The popularity of this breed is not just because of their look but also their athletic, intelligence, and energetic traits.
Before scrolling down this list of Corgi breeders in Oregon, you can check out these other recommendations from our team at We Love Doodles: Best Border Collie Breeders in Oregon and Best Australian Shepherd Breeders in Oregon.
Corgi Puppies For Sale in Oregon
It is easy to find breeders for popular dog breeds like Corgis. However, potential owners of this breed need to apply caution when looking for a breeder. Many puppy mills and backyard breeders produce and raise these dogs in deplorable living conditions, which often negatively affect the puppies' lives. If you want to buy a healthy puppy full of life, we recommend finding the best and most reputable Corgi breeders in Oregon. Here are the top breeders we recommend.
Corgi Product Recommendations: Best Dog Bells For Potty Training and Best Dog Soccer Balls.
1. PuppySpot's Corgis For Oregon
Since you're searching for Corgi breeders in Oregon, we recommend checking out PuppySpot's platform. PuppySpot is an online website or marketplace where you can browse for available Corgi puppies in Oregon from the comfort of your home.
It would be best to keep in mind that all Corgi breeders must go through a strict screening process, so you can rest assured that your companion will be safely shipped to your home in Oregon. Before continuing on your find for a Corgi puppy for sale in Oregon, check out the link to the marketplace below.
PuppySpot Details
2. Crown Corgis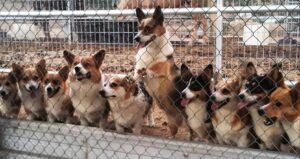 Crown Corgis made it to the top of our list because of its immense reputation in the breeding industry. Thanks to its high breeding standard, this breeder has separated itself from others in the industry. While curating this list, we were impressed with the reviews about this breeder.
Pet lovers from all over the state patronize them because of the quality of puppies they produce. If you want a healthy puppy that will not make you spend a fortune on vet bills, you should consider this breeder. Crown Corgis is a small family breeder located in Southern Oregon.
CC breeds and delivers puppies to different parts of the state for $150. They breed with AKC and ASCA standards. All their dogs are AKC registered, and they are from a healthy, well-tempered bloodline. The puppies from this breeder also come with AKC reunite prepaid microchip.
Crown Corgis genetically tested its dogs for EIC, VWD1, DM, HIP, and CAER. They conduct these tests to ensure their puppies do not suffer any hereditary health condition. We also love this breeder because it sells puppies and educates potential owners about this dog breed.
Buying a puppy comes with many responsibilities that many potential dog owners do not know about. Some pet owners give up on their responsibilities and abandon their dogs in shelters. This breeder strives to prevent any of their puppies from ending up in shelters.
Hence, they educate all their new owners about owning this breed. Furthermore, Crown Corgi strives to be part of their puppies' lives forever, so they provide lifetime support for their customers.
They are also open to receiving their puppies back if the owner can no longer keep or care for them. The puppies from this breeder have excellent conformation and temperament.
Crown Corgis Details
3. Highland Meadows
Highland Meadows is a young family breeder who is passionate about Corgis. This family lives, breeds, and raises their Corgi puppies on a 20-acre farm in Oregon. They breed and raise various animals, including Corgis, Collies, free-range chickens, grass-fed cows, milk goats, and cats.
The vast number of animals they raise helps increase the exposure of the puppies, making them friendly to other pets. The puppies are also trained to be friendly with kids and adults. Socialization is one thing this breeder takes seriously.
It ensures all its puppies are well-socialized before joining their new home. One fascinating thing about this breeder is that it likes to raise its puppies as organically and naturally as possible. They provide these pets with the best natural dog food possible.
The puppies and adults dogs also roam freely on the farm, getting the freedom, space, and exercise they need. In addition to being very good with kids, Highland Meadows' puppies make excellent family dogs. They are trained to be great family companions while being somewhat protective.
Furthermore, this breeder is much concerned about the health of its dogs and puppies. They added vital DNA testing into their breeding program, including Progressive Retinal Atrophy (PRA), Collie Eye Anomaly (CEA), Exercise Induced Collapse (EIC), Grey Collie Syndrome, and MDR1.
This breeder also conducts PennHIP screening to ensure they provide you with only the best and healthiest puppies. They have a dedicated blog section on their website with many helpful articles about this breed and how to care for them.
Highland Meadows Details
4. Corgis of Narnia
Corgis of Narnia is a highly dedicated breeder in Narnia, Oregon. This breeder has been producing, raising, and training quality Pembroke Welsh Corgis since 1977. They have several decades of experience in this field, producing some of the healthiest Corgis in this state.
This breeder occasionally has adult dogs for show prospects, service/working, and performance. However, most of their puppies are companions and family pets. They breed and raise these puppies in their home, providing them with the best care possible.
Corgis of Narnia has a solid contract to protect its puppies and dogs. They do everything to ensure the puppies and dogs are comfortable, healthy, and happy. They care for these puppies even after leaving for their new home.
This breeder is open for advice and guidance, so you can always reach out to them if you need help. One of the criteria for a puppy from this breeder is an in-person meeting. Before releasing their canines, they meet with all their potential clients and families in person.
This breeder does not ship its canines; you have to pick them up in person. All their puppies go home with a gift bag, including registration papers, medical records, collar, leash, a small quantity of food, stainless steel food dish, a few toys, and other helpful information.
Corgis of Narnia Details
5. Potter Farm Corgis
Potter Farm Corgis is located in Dexter, Oregon. If you are looking for cute, well-mannered, and healthy Pembroke Welsh Corgi puppies, you can rely on this breeder. This breeder has over 30 years of experience breeding and showing this lovely dog breed.
They produce perfectly healthy and fully guaranteed puppies. Their puppies are also DM clear. This breeder breeds and raises these puppies in her home. She spends quality time with the puppies, giving them all the attention and care.
In addition, Potter Farm Corgis provides essential training for these puppies, including potty and crate training. The training help to prepare the puppies for easy and smooth transitioning to their new home. Potter Farm Corgis ensures the dogs are always healthy and sound.
They are up-to-date on vaccinations and wormings. The puppies also come with a health certificate to show their current health status. This breeder does not sell unhealthy or sick puppies, and their puppies come with a one-year health guarantee for assurance purposes.
Potter Farm Corgis Details
6. Blackhills Corgis
Last on the list of the best Corgi breeders in Oregon is "Blackhills Corgis." Blackhills Corgis has been breeding and raising excellent family companions for more than 31 years. This breeder is selective about the dogs they produce and the people they sell to.
They only release their puppies to loving, caring, and dog-friendly families. This breeder follows the AKC breed standard. This is the right breeder for you if you are looking for family companion puppies with excellent health, structure, and temperament.
Blackhills breed in a controlled, clean environment. All its puppies are healthy, friendly, clean, and obedient. They are also well-mannered and socialized. The puppies from this breeder are suitable for families with kids and other pets.
They work with a licensed veterinarian who runs complete health checks on the puppies. This breeder also provides a handwritten guarantee that none of its puppies will suffer DM and other genetic health conditions.
The puppies also come with a two-year health guarantee. Furthermore, this breeder provides an all-inclusive puppy program for support, education, and instructions to help new pet parents properly care for their fur friends.
Blackhills Corgis Details
Conclusion For The "Best Corgi Breeders in Oregon"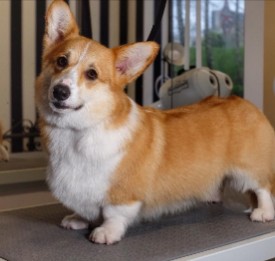 The Pembroke Welsh Corgi breed is an excellent choice for first-time puppy owners. This dog breed is energetic, active, cute, and fun. They make great companions and bring joy to many families.
With the Corgi breeders in Oregon listed above, you cannot go wrong when looking for the best place to buy your new canine friend. These breeders are AKC registered, and they breed according to the AKC standard.
For more guides similar to this list of Corgi breeders in Oregon, you can check out:
Before you bring home a Corgi puppy from a breeder in Oregon, you can learn more about the breed by watching "8 Things I Wish I Knew Before Getting a Corgi Puppy" down below: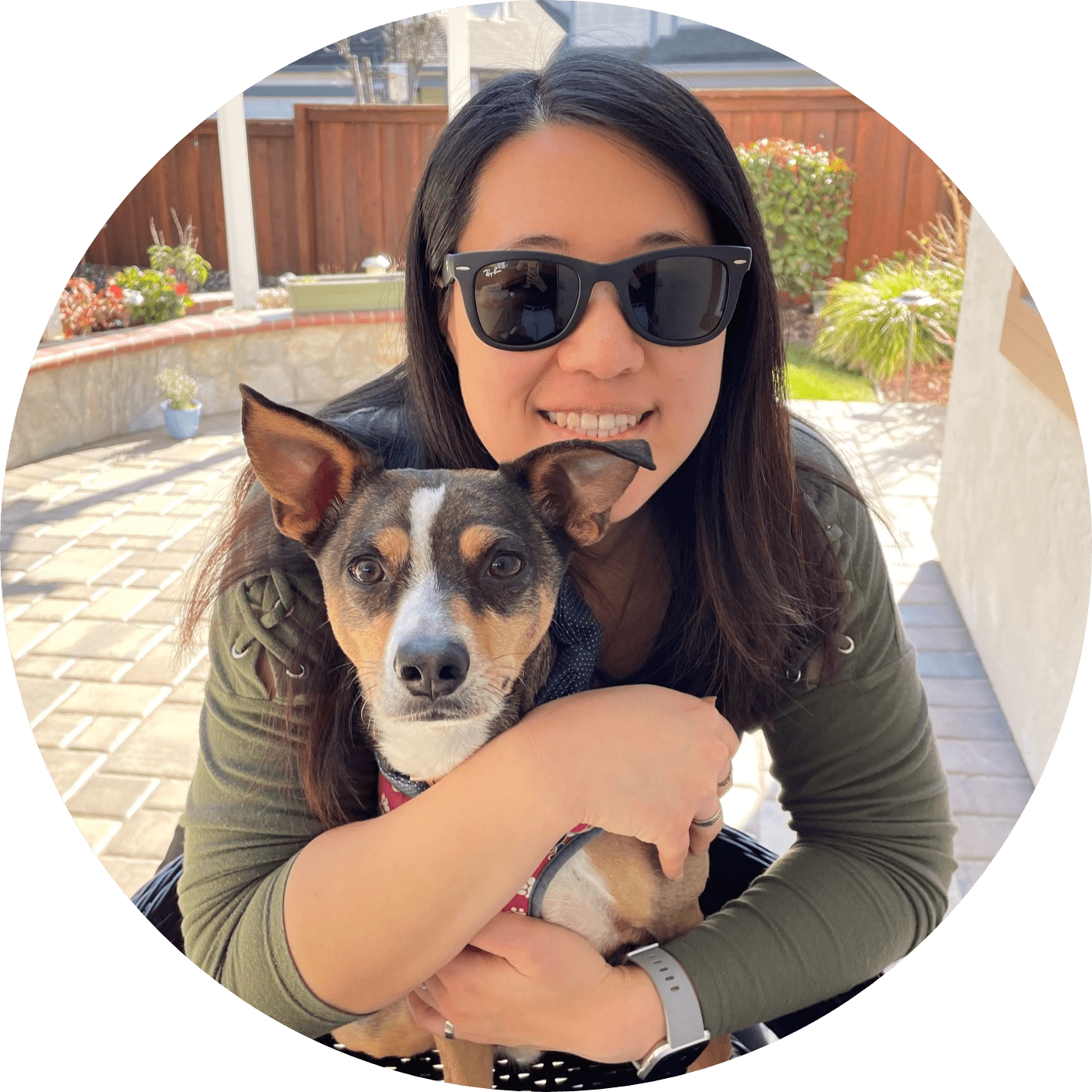 Dr. Sabrina Kong graduated from the Royal Veterinary College in England in 2016 and has been working at a small animal clinic in Northern California since then. She grew up in the Bay Area and got her bachelor's degree from Cal Poly San Luis Obispo. She also became a Certified Canine Rehabilitation Practitioner through a program at the University of Tennessee.
When she isn't in the clinic taking care of her four-legged patients, she enjoys traveling and trying new foods with her friends and her three-legged dog, Apollo. She adopted Apollo from her clinic when he was a puppy with numerous health issues. Dr. Kong truly cares about taking care of animals.