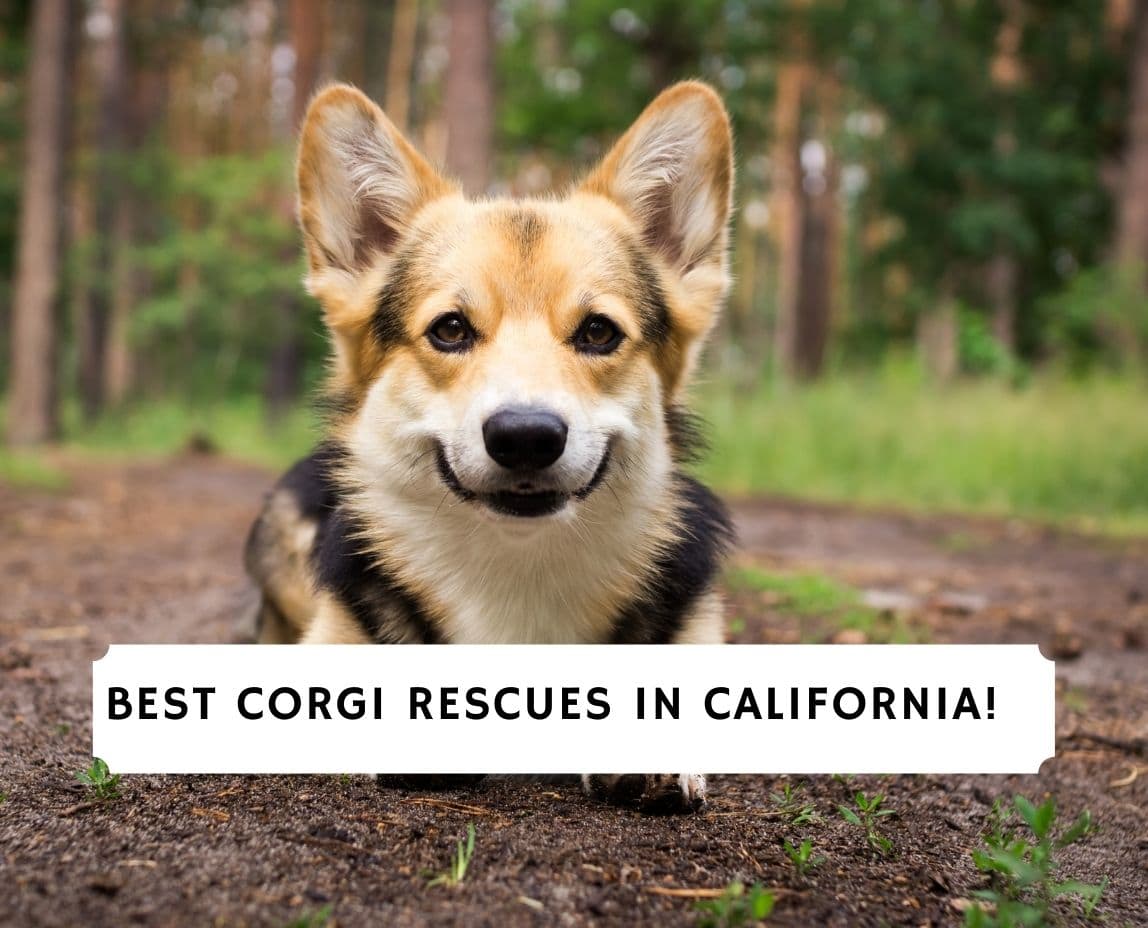 The corgi, also known as a low rider, is a sturdy, bright, and smart dog. Unfortunately, sometimes these pups can no longer be cared for by their owners. As a result, they end up in corgi rescues in California. 
A new Welsh corgi puppy is adorable and fun, but wouldn't you rather skip the training part of dog ownership? If so, a rescued corgi might be a good match for you! Whether you're napping on the couch or tossing a ball in the park, your corgi can keep up. Consider adopting one of these little dogs from a reputable rescue near you. 
Adopting any dog is a big decision, and we would encourage you to research the breed before you do so.  Look into your dog's dietary, exercise, and grooming needs, and research any common health conditions the dogs suffer. Once you're sure a corgi is right for you, contact one of the shelters on our list to bring your fur baby home today!
Before scrolling down this list of corgi rescues in California, check out our other recommendations: Best Labrador Rescues in California and Best Golden Retriever Rescues in California.
Corgi Rescues For Adoption in California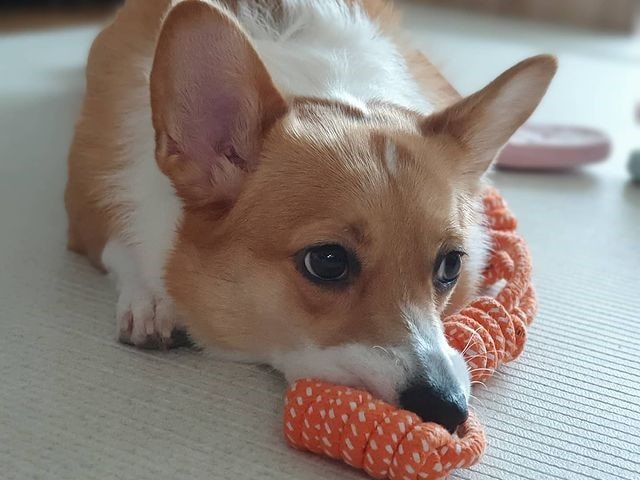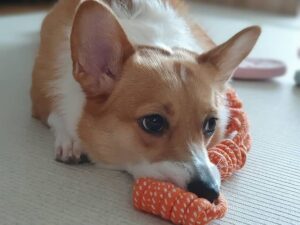 If you believe that the corgi dog breed is right for you, contact one of the reputable breeders below!
Corgi Product Recommendations: Best Dog Bed For a Corgi and Best Dog Food with Vitamins and Minerals.
1. The Cardigan Welsh Corgi Club of SoCal (CWCCSC)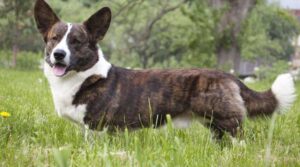 First on our list of the best corgi rescues in California is The Cardigan Welsh Corgi Club of SoCal. This group was founded in 1970, and in addition to setting breeding standards for corgis, the organization also runs a small rescue. The rescue operates nationally, and you'll find regional coordinators across the United States. California, Nevada, and Hawaii are served by the same group. 
To adopt a corgi, you'll need to view the available dogs, then contact the regional coordinator. He or she will guide you through the application process, and once you've gotten preliminary approval, you'll be contacted to schedule a home visit. If all goes well, it will only cost $25 to adopt your dog. 
Your pup will be spayed or neutered except in special cases where the dog is of exceptional pedigree. Pups are vaccinated, wormed, and microchipped for safety before going home with a new family. 
The Cardigan Welsh Corgi Club of SoCal Details
2. Queen's Best Stumpy Dog Rescue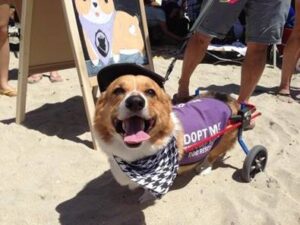 Queen's Best Stumpy Dog Rescue is the next rescue on our list. We've chosen them as one of the best corgi rescues in California because they take a holistic approach to caring for dogs in need. Not only will the team rescue, rehabilitate, and rehome dogs, they also work to educate the public about responsible pet ownership and about eliminating pet homelessness. 
Dogs are available as fosters first. You'll only qualify for permanent placement if all goes well during the trial period. This serves two purposes: a foster system allows more dogs to be rescued and placed in living homes, and it allows you as a potential adopter to get to know your dog better before making a final decision. 
You'll need to participate in an application process which includes a meet-and-greet, phone interviews, and a home visit. Once you're approved to make your dog a permanent part of your family, you'll be asked to pay a $500 adoption fee. This may be tax-deductible, so be sure you check with a financial representative to take advantage of this. 
Queen's Best Stumpy Dog Rescue Details
3. Pembroke Welsh Corgi Club of SoCal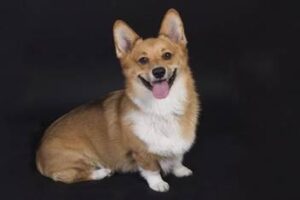 The Pembroke Welsh Corgi Club of SoCal is another organization with a long history of helping corgis in need. The organization was founded in 1961 and, like the Cardigan Welsh Corgi Club of SoCal, they're a group of enthusiasts who also have a rescue. You can check out available pups, foster dogs, and rescue success stories on the website – we recommend you familiarize yourself with the platform before you adopt. 
Once you've decided that this is the best corgi rescue in California for your family, you can apply to adopt a pup. There are rarely dogs available, but when you find one you can be sure that he or she will be in the best health possible, altered, and vaccinated before entering your home. 
The donation required to adopt a dog will be set based on the dog's age, health, sex, and other characteristics. Typically, a dog lover will pay between $100 and $500 to permanently adopt a dog. 
Pembroke Welsh Corgi Club of SoCal Details
4. ForPaws Corgi Rescue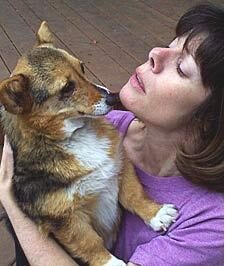 Kathy Miller created ForPaws Corgi Rescue in 1999 to keep corgis from being euthanized. Today, the rescue has saved and re-homed hundreds of corgis. The rescue takes in purebred Cardigans, Pembrokes, and Corgi mixes. The shelter rescues corgis from private owner surrenders, shelters, and other rescues. The rescue, however, isn't affiliated with any regional or national rescue organization or club. 
All rescue Corgis undergo health evaluations, spaying, neutering, heartworm testing, and vaccination updates before adoption placement. In the rare case the team rescues a Corgi puppy, the rescue negotiates a spay or neuter contract you, with the new puppy parent.  
As is the case for many corgi rescues in California, the price to adopt a corgi will be set based on the dog's health and several other factors. When there are dogs available, the adoption fee will be listed on the pup's biography. 
ForPaws Corgi Rescue Details
5. Golden Gate Rescue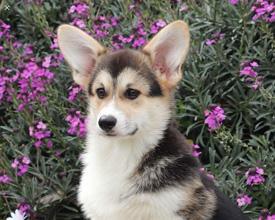 The last shelter on our list of the top corgi rescues in California is Golden Gate Rescue. This is another older rescue – it was founded in 1957 and has rescued hundreds of corgis since its launch. They're an advocate for breeding corgis to high standards, and they require breeder members to meet those requirements, but they also run a small-scale corgi rescue operation, too!
Golden Gate Rescue only rescues purebred corgis. However, you won't be permitted to breed or show your dog – there is no registration included in your adoption fee. Your pup will come to you spayed or neutered, and he will be vaccinated, wormed, and microchipped before joining your household. 
To adopt a dog from this organization, you'll begin with an application. Once that's been approved, you'll schedule a series of interview and home visits. The Golden Gate Rescue crew wants to know that their dogs are going to loving homes! During the application process, you'll speak with the volunteers about the adoption fee. This may vary from dog to dog and is based on the pup's physical characteristics and health. 
Golden Gate Rescue Details
Common Questions About Corgi Rescues
1. What's the Difference Between Cardigan and Pembroke Welsh Corgi?
Cardigan and Pembroke corgis are two distinct breeds with differences in temperament and physical characteristics. Let's look at six main ones:
Cardigan Corgis are bigger and weigh up to 8 pounds heavier. While this doesn't sound like a lot, it is for a dog that stands 1 foot off the ground.
Cardigans have an array of coat colors from blue merle, brindle, red and sable to black and white. Unfortunately, corgis only have red, sable, and tricolor.
While both corgis have friendly temperaments, a Pembroke is always ready to party, while a Cardigan is more reserved and assesses a situation before taking part.
Cardigans keep their tail while Pembrokes are docked.
Pembrokes require daily brushing during early summer and late spring to keep shedding hair in check. Fortunately, Cardigans don't shed as much.
Pembrokes are more energetic than Cardigans. Cardigans can gear up for a hike but are also comfortable tossing a ball around the yard.
These differences are just a scratch on the surface, but you will find both make wonderful dogs.
Corgis and children make wonderful friends as long as your kids are good with them. Many rescues will not adopt to families with kids under 7 years old because of the dog's and child's safety. Kids will be kids, and rescue Corgi will not react like a responsible parent.
3. How Do I Find a Good Corgi Rescue in California?
Here are four ways you can identify a good Corgi rescue:
The rescue is 501(c)(3) registered by the state
The rescue uses their funds for care for the Corgis
The rescue has a legally binding contract that has critical provisions such as spaying and neutering policies
The rescue is transparent with their dogs' vet and health records
Conclusion For "Corgi Rescues in California"
The corgi is an adorable breed, and the dogs make wonderful family companions. Unfortunately, many of these dogs find themselves in shelters – usually due to neglect or mistreatment by their owner. 
Before you adopt a corgi, you'll want to weigh the pros and cons. Daily exercise is a consideration, as the corgi will need stimulation to keep him out of trouble! You'll also want to consider common corgi health issues, such as elbow, hip, and eye conditions. Keep your specific dog's history in mind, too. Some corgis will need a little extra TLC, so make sure you have the time and patience to handle a corgi with a checkered past. 
Once you've decided this is the breed for you, you can contact any of the corgi rescues in California we've researched for our guide! Amazing volunteers will guide you through the process of bringing home a corgi that's a perfect fit for your family.  
For more Corgi guides from our team, check out:
You can learn more about this breed by watching "Corgi Pros and Cons" from Cocker Spaniel World down below: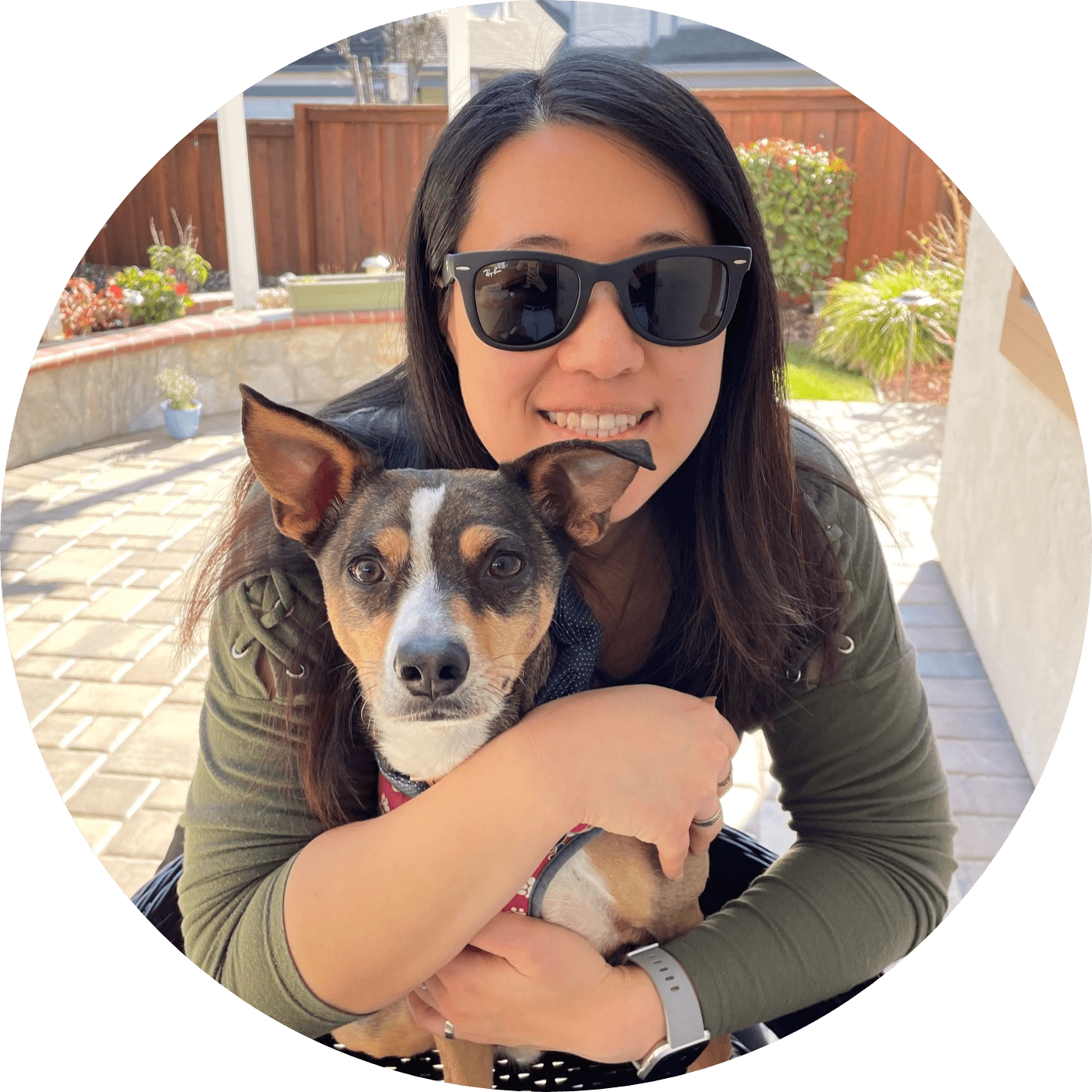 Dr. Sabrina Kong graduated from the Royal Veterinary College in England in 2016 and has been working at a small animal clinic in Northern California since then. She grew up in the Bay Area and got her bachelor's degree from Cal Poly San Luis Obispo. She also became a Certified Canine Rehabilitation Practitioner through a program at the University of Tennessee.
When she isn't in the clinic taking care of her four-legged patients, she enjoys traveling and trying new foods with her friends and her three-legged dog, Apollo. She adopted Apollo from her clinic when he was a puppy with numerous health issues. Dr. Kong truly cares about taking care of animals.