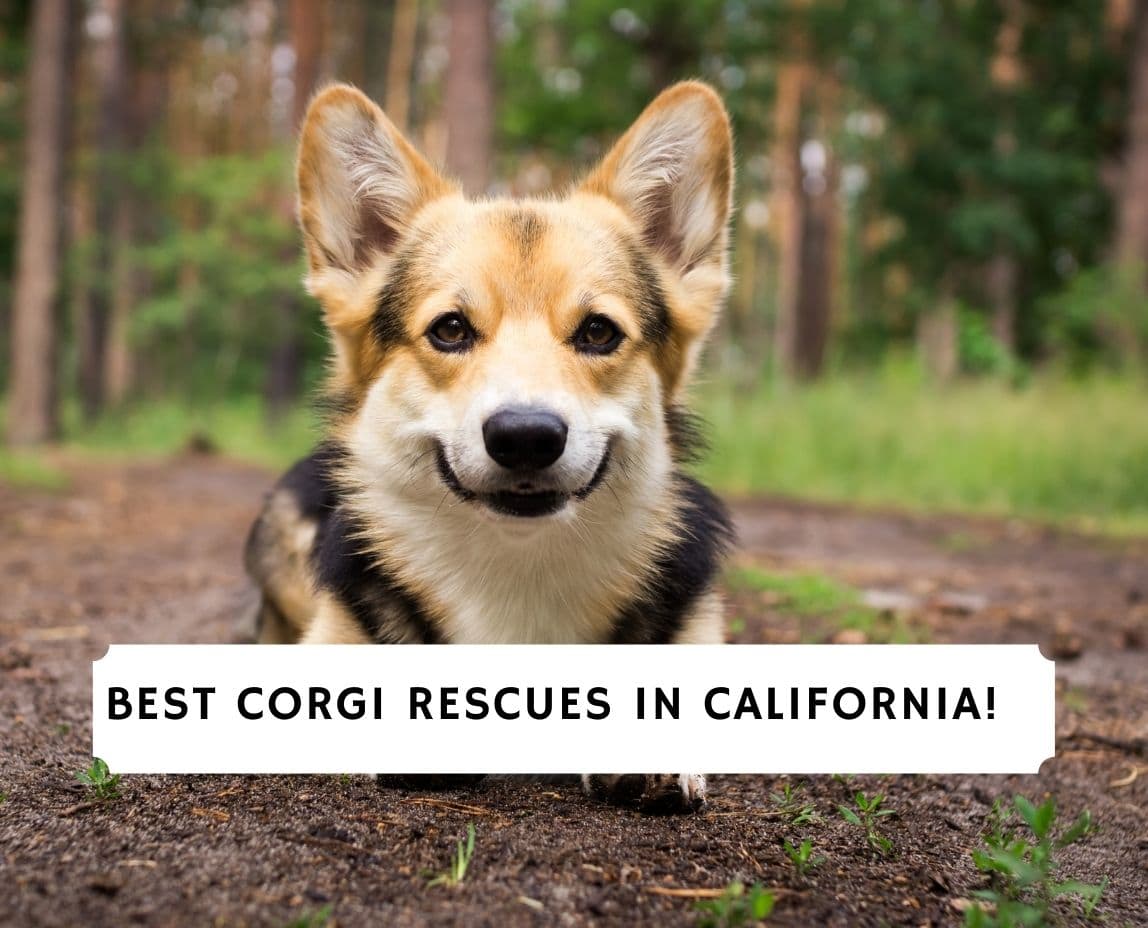 Our team at WeLoveDoodles will provide you a list of the best Corgi rescues in California. The Corgi, popularly known as a low rider, is a big dog in a bit of package. The Corgi is intelligent, sturdy, bright, and adaptable to most environments. Whether you're sleeping on the couch in an apartment or playing ball on twenty acres, the Corgi keeps up. Corgis excel as obedience, agility, herding, therapy, show, and companionship dogs. The low rider has also shown brilliance as protection or gun dogs.
This also comes with downsides. Without proper training and firm leadership, the Corgi will dominate your household and we all know how that turns out. The Corgi comes in red, black, sable, tan, and fawn coat colors with or without white markings. Their weather-resistant coat requires little maintenance and sheds twice a year.
Before scrolling down this list of Corgi rescues in California, check out our other recommendations: Best Labrador Rescues in California and Best Golden Retriever Rescues in California.
Corgi Rescues For Adoption in California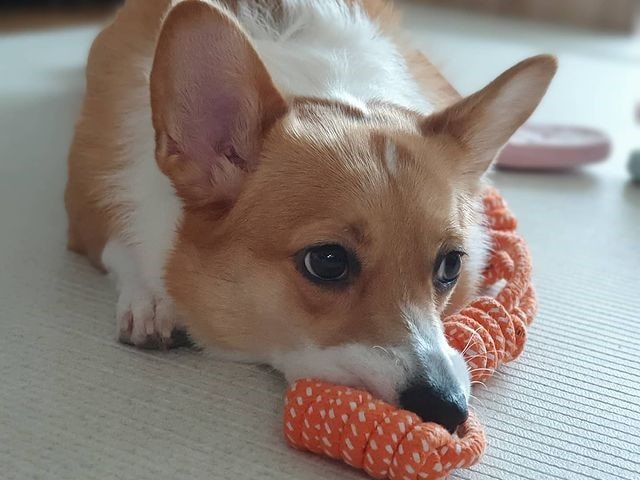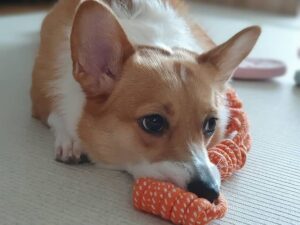 If you believe that the Corgi dog breed is for you, then here's your list of the best rescues. Feel free to contact any of the locations for more information.
Corgi Product Recommendations: Best Dog Bed For a Corgi and Best Dog Food with Vitamins and Minerals.
1. The Cardigan Welsh Corgi Club of SoCal (CWCCSC)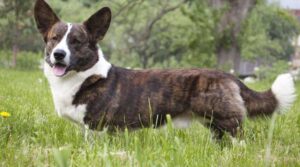 First on the list of the best Corgi rescues in California is "The Cardigan Welsh Corgi Club of SoCal." In 1970, Cardigan lovers in Los Angeles and San Diego joined the CWCCSC to rescue Corgis. The club became one of the oldest in North America and the world. The club coordinates its efforts under the National rescue trust guidelines. To adopt a rescue Corgi, you will need to contact Sherilyn on the contact details below. She will send you an adoption application and guide you through the standard procedures. On average, you can expect to make a $200+ donation per adopted Corgi. The rescue places the Corgis after they undergo medical care, spaying, neutering, and micro-chipping. Then, the rescue adopts to California locals and neighboring states.
The Cardigan Welsh Corgi Club of SoCal Details
2. Queen's Best Stumpy Dog Rescue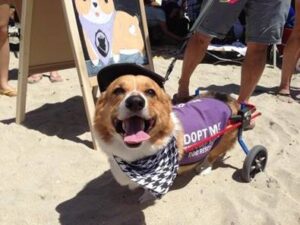 This Southern California volunteer organization rescues special needs Corgis from high-kill shelters. The rescue emphasizes rehabilitating the Corgis medically and managing behaviors through training. The rescue has a small facility in SoCal but largely relies on foster homes. The Corgis come from California shelters and direct owner surrenders. They provide the rescue Corgis with a safe environment, medical care, and obedience training until they match the right family. The rescue's adoption process is standard and timing varies depending on the waiting list and your match with a Corgi in the system. 
QBSDR prioritizes local applications and those from Nevada, Arizona, and Oregon states. If you live outside these states, you can contact the rescue for direction.  They review applications every Friday to Sunday. The adoption fee is a standard $500. Aside from rescuing Corgis, the rescue educates the public on responsible ownership, the importance of adoption, and responsible breeding.
Queen's Best Stumpy Dog Rescue Details
3. Pembroke Welsh Corgi Club of SoCal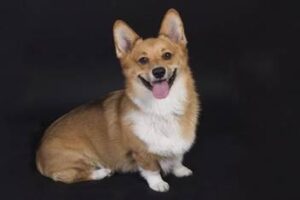 Organized in 1961, the Pembroke Welsh Corgi Club of SoCal (PWCCSC) has over 55 years of service to the Corgi. Their rescue program accepts all purebred Corgi and Corgi mixes. The dogs usually come into the rescue at three years of age or older. PWCCSC receives Corgis from high-kill shelters, strays, and owner surrenders. The rescue administers the proper medical attention, spays/neuters the Corgis, updates the Corgis on vaccines and places them in a suitable foster home.
In the foster home, the foster parents love and treat the rescue Corgi as family. The foster parents also test the Corgis for temperament to ensure that they can make a compatible match between your family and the dog. The adoption process is standard and can take a while. The rescue requests a donation of $100 to $300 based on the rescue Corgi's age.
Pembroke Welsh Corgi Club of SoCal Details
4. ForPaws Corgi Rescue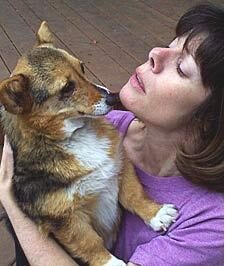 Kathy Miller created ForPaws Corgi Rescue in 1999 to keep Corgis from being euthanized. Today, the rescue has saved and re-homed hundreds of Corgis. The rescue takes in purebred Cardigans, Pembrokes, and Corgi mixes. Their Corgis come from private owner surrenders, shelters, and other rescues. The rescue, however, isn't affiliated with any regional or national rescue organization or club. 
All rescue Corgis undergo health evaluations, spaying, neutering, heartworm testing, and vaccination updates before adoption placement. In the rare case of a Corgi puppy, the rescue negotiates a spay, neuter contract with the new puppy parent. The adoption rescue is straightforward and requires patience. While there is no donation fee indicated on their website, a general rule of thumb is anywhere between $300 to $600.
ForPaws Corgi Rescue Details
5. Golden Gate Rescue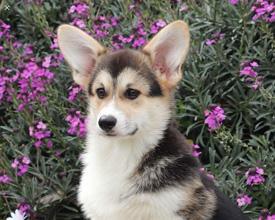 Last on the list of the best Corgi rescues in California is "Golden Gate Rescue." Golden Gate Rescue is a volunteer organization that rescues purebred Corgis in need. The rescue works with its devoted foster families network to provide a sanctuary for the Corgi as it waits for their lifetime homes. The rescue rarely has Corgi puppies for adoption. Their dogs are usually two years and above. Their rescue Corgis come as stray dogs, abused dogs, owner-surrendered, and from animal control. Golden Gate Rescue is particular about the rescue Corgis' treatment. They take them through extensive health checks, temperament checks and keep them updated on any vaccines and treatments. 
The adoption process is standard and linear compared to other rescues. After an application, you can expect the rescue coordinator to be in touch within 48 hours. The rescue only adopts out healthy Corgis to new or experienced adopters. The rescue serves the Northern California area. If you're outside this area, you can speak to the rescue for consideration. The rescue will walk with you through the process and after you settle in.
Golden Gate Rescue Details
Common Questions About Corgi Rescues
1. What's the Difference Between Cardigan and Pembroke Welsh Corgi?
Cardigan and Pembrokes are two distinct breeds with differences in temperament and physical characteristics. Let's look at six main ones:
Cardigan Corgis are bigger and weigh up to 8 pounds heavier. While this doesn't sound like a lot, it is for a dog that stands 1 foot off the ground.
Cardigans have an array of coat colors from blue merle, brindle, red and sable to black and white. Unfortunately, Corgis only have red, sable, and tricolor.
While both Corgis have friendly temperaments, a Pembroke is always ready to party, while a Cardigan is more reserved and assesses a situation before taking part.
Cardigans keep their tail while Pembrokes are docked.
Pembrokes require daily brushing during early summer and late spring to keep shedding hair in check. Fortunately, Cardigans don't shed as much.
Pembrokes are more energetic than Cardigans. Cardigans can gear up for a hike but are also comfortable tossing a ball around the yard.
These differences are just a scratch on the surface, but you will find both make wonderful dogs.
Corgis and children make wonderful friends as long as your kids are good with them. Many rescues will not adopt to families with kids under 7 years old because of the dog's and child's safety. Kids will be kids, and rescue Corgi will not react like a responsible parent.
3. How Do I Find a Good Corgi Rescue in California?
Here are four ways you can identify a good Corgi rescue:
The rescue is 501(c)(3) registered by the state
The rescue uses their funds for care for the Corgis
The rescue has a legally binding contract that has critical provisions such as spaying and neutering policies
The rescue is transparent with their dogs' vet and health records
Conclusion For "Corgi Rescues in California"
The Corgi is an adorable breed that would make an excellent addition to your family. Before adopting a rescue Corgi, weigh the pros and cons. If you don't have the time or motivation for daily exercise, a Corgi will not be a suitable dog for you. Corgis love being active to keep weight and bad habits away. A rescue Corgi comes with its unique challenges and benefits. Some rescue Corgis will fit right in within a few days, while others might take more time to adjust.
Some might come with mild health problems, while others will be as healthy as Corgis get. Some have challenging backgrounds; others had it easier. As a potential rescue Corgi parent, you will need to prepare yourself with all these things before you decide to settle with a rescue Corgi. If a Corgi is not the right fit, there's always an abundance of other dogs that would love a pet parent like you.
For more Corgi guides from our team, check out:
You can learn more about this breed by watching "Corgi Pros and Cons" from Cocker Spaniel World down below: