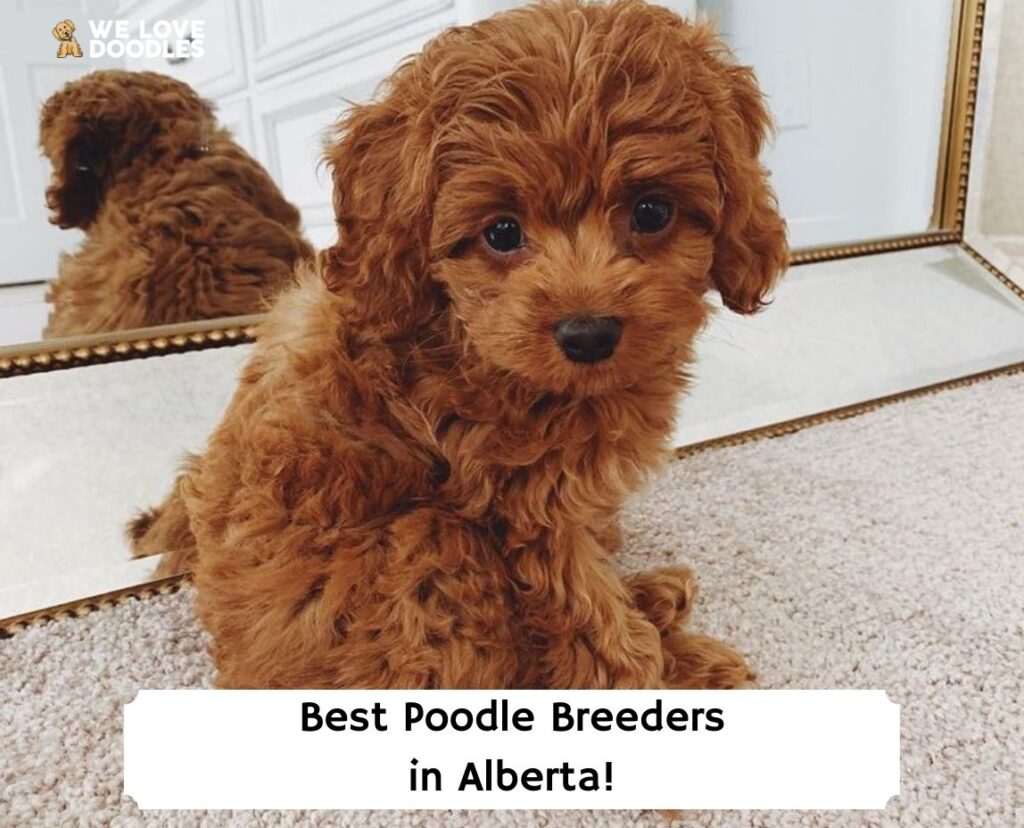 How do you find authentic and reputable Poodle breeders in Alberta? When you decide to adopt a Poodle, the first thought that comes to your mind is usually about finding a reliable breeder. Poodles have become so popular in recent years and are the 3rd more popular dog breed according to the American Kennel Club.
There have been tons of puppy mills and scams going around when buying a Poodle puppy. Here, we will discuss the most reliable and trustworthy Poodle breeders in Alberta to help you make a choice.
Other articles yo would like: Best Dog Rescues in Alberta and Cockapoo Breeders in Alberta.
1. Top Hat Party Poodle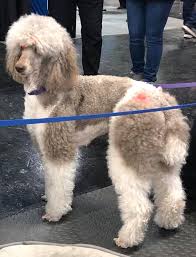 Top Hat Party Poodle is one of the finest dog breeders in Alberta, run by a mother and daughter team that grew up on a farm. They dreamt about Poodle breeding from the moment they had their first standard Poodle. However, the mom and daughter soon found out that most Poodles are high strung with lots of energy.
They wanted to breed for an "on-demand energy" kind of Poodle. That is how they started the Poodle breeding program. A few years ago, they came to know about the parti colors (solid-colored Poodles modified from original color are called parti Poodles). They knew exactly what colors they wanted to include in their Poodle breeding suite.
Parti Poodles are rare due to genetic modification, and their chances of inner breeding are also low. But Top Hat Parti Poodles is not focused on producing solid colors. They prioritize the health and retaining the genetic heritage of the breed. It is proof of their loyalty and cares towards the breed.
Besides, Top Hat Parti Poodle raises Poodles with love and attention. They consider them as part of their family and hope that someday you will also have the joy of your Poodle.
To adopt a Poodle from this breeder, fill out the application form available on their website and deposit the application fee. They will contact you when the litter is available!
Poodle Breeder Information:
2. Temple City Poodles Alberta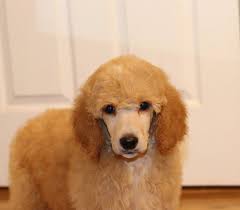 If you are looking for Poodle breeders in Alberta with an in-home breeding program, then Temple City Poodles is one of the best options for you. The family has been dedicated to preserving the diversities within Poodles for the last 40 years.
Temple City Poodles are members of the Poodle Club of Alberta as well as the Canadian Kennel Club. They abide by the bylaws and code of ethics of the club. Their Poodles are actively trained towards scent work, liveliness, and obedience.
The mission of Temple City Poodles is to breed healthy and sound Poodles that are up to the breed standards and make outstanding companions. They focus on white, cream, silver as well as blue and apricot-colored Poodles.
Here is how to adopt a Poodle from this breeder:
Review the list of adoptable Poodles on the website.
Contact the

breeder

to schedule a meeting with the

Poodle

you are interested in.
Complete the adoption application form.
Pay the adoption fee.
Take your new

Poodle

home!
Poodle Breeder Information:
3. Tina's Jewels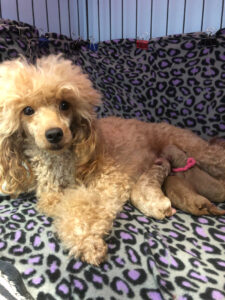 Tina's Jewels is one of the most popular Poodle breeders in Alberta. It was established by Faye Ford, who has been a CKC registered breeder since 2015.
She believes that it is important to know what kind of breeder you are getting your Poodle from. Knowing about the breeder can help you understand what type of love and attention your little Poodle has been receiving.
Faye started breeding after her beloved Shih Tzu passed away. She wanted to make an intelligent breed, and since Poodles rank quite high on the intelligence scale, she chose Shih Tzu and Poodles.
Instead of standard or miniature Poodles, Tina's Jewels started with toy Poodles as they are a great fit for home due to their tiny size. Now, they breed Poodles of all sizes!
Here, the Poodle Dams and Sires are handpicked for their health and temperament to get well-adjusted litters. All the dogs are desexed, vaccinated, dewormed, microchipped, and tested for fleas and ticks.
Adopting a dog from Tina's is simple; fill out the application form and submit the fee, and then wait for the breeder to get in touch with you!
Poodle Breeder Information:
Check out for more: Best Poodle Breeders in Sydney! and Best Toy Poodle Breeders in the United States!
4. Royal Standard Poodles Canada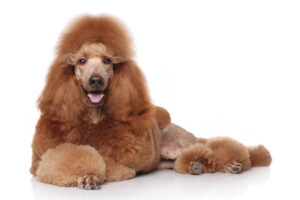 Royal Standard Poodle Canada is considered among the most trustworthy puppy breeders in Alberta. They have been raising puppies since the 1980s. Their first registered non-shedding and hypoallergenic Yorkie lived with amazing health for over 17 years.
They started with the standard red Poodle in 2009, which made them aware of the fact how smart and intelligent Poodles are. Now, along with their grandkids, they train, groom, socialize and snuggle every puppy.
All of their puppies are potty trained, socialized, and in the best of health. Royal Standard Poodles make sure that their puppies are vaccinated, bathed, dewormed, and have a fresh haircut before they are taken to their new homes.
Poodle Breeder Information:
5. Aspen Park Poodles
Aspen Park Poodles is considered the most reliable puppy breeder in Alberta. They are a small family-based dog breeder registered with CKC. Their objective is to raise happy and healthy pets that are bred for quality.
Aspen Park Poodles are also famous for producing unique and beautiful coat colors. Their standard Poodles are not too big and not too small. All of their puppies are raised in the home around their kids, which is proof that their Poodles are loved and cared for.
Besides, all of their Poodles are CKC registered and genetically screened for diseases that are common in Standard Poodles.
In addition, they expose their puppies to Early Neurological Stimulation (ENS), which helps in stress tolerance, better temperament, and several health benefits. Before handing over the pet, they run a veterinary examination to ensure deworming, vaccination, microchip, and other veterinary checks.
Poodle Breeder Information:
6. Seransil Poodles Alberta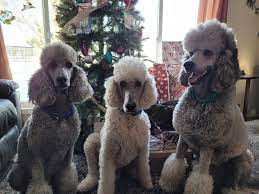 Last on the list of Poodle breeders in Alberta is Seransil Poodles. Seransil Poodles is gaining popularity among the Poodle breeders in Alberta due to their amazing Poodles. Bob and Evelyn (founders of Seransil Poodles) have been involved in breeding and showing Shetland Sheepdogs since 1969. They started Poodle breeding in 1979 and fell in love with this amazing breed.
Evelyn is a life supporter of the Canadian Kennel Club and president of Poodle Club of Canada and is an associate of the Poodle Club of Alberta as well as the Lethbridge & District Kennel Club. At the same time, Bob is the current President of Lethbridge & District Kennel Club.
Seransil Poodles are well-known for white, silver, blue and beige standard Poodles. They focus on making their puppies companions first and performance dogs later. With the large area of 3 acres of land, they provide a lot of room for their Poodles to run and play around.
Besides breeding, Seransil Poodles also run a Dog Training Center called Perfect Pooches that works on the training and grooming of all dog breeds. Their Poodles' playful, outgoing, friendly personalities and the sensitivity to the emotional needs of humans will make you fall in love with them.
Poodle Breeder Information:
How to Choose a Poodle Breeder in Alberta?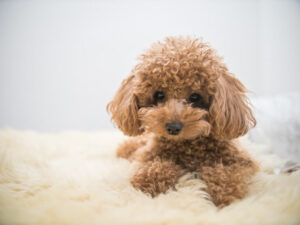 Choosing a perfect Poodle breeder can be hard, which is why we have crafted a list of qualities to look for in potential breeders. See below to know about those qualities:
Registered
The primary thing to notice is that a potential Poodle breeder should be registered with any type of dog registry, including AKC, CKC, or UKC. Most dog registration authorities are mere record keepers and do not impose regulations or ethics. However, it still leaves a pretty positive impact.
Reputable
A good breeder should have worked hard to earn a good reputation. Usually, a breeder with a good reputation is considered responsible however it might not be the case all the time. Besides asking around, you can also check a breeder's reputation by asking direct questions. Remember, a true breeder will have nothing to hide.
Ethical
It simply means that the breeder should treat the pets and buyers justly with high standards. You can see if the Poodles are well-groomed, trained, and have a healthy weight to check a breeder's ethical values.
Responsible
Lastly, always choose a Poodle breeder who is responsible. You can check the responsibility of a breeder by looking at his reputation, ethical values, and legitimacy. A responsible breeder's pets will be well trained, cared for, and well kept.
More Information About Poodle Breeders in Alberta
A Poodle breeder can never be excused from running health tests of puppies. These health tests include genetic screening, genetic diversity tests, and eye/knee/hip evaluations. It is simple to understand; if breeders truly care about their Poodles, they will run a health run.
Besides health tests, depending on the breed, the breeders should also be able to give a warranty for 1 to 3 years. You should also remember that a good breeder would want to provide the puppies with the best chance at life by teaching them socialization.
Conclusion For The Best Poodle Breeders in Alberta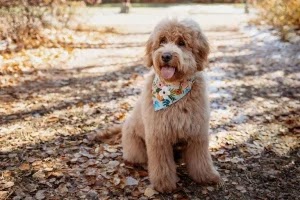 Finding good and authentic Poodle breeders is not easy. However, if you research before contacting breeders, then it may save you from scams and many other future difficulties. Also, you should always be mindful of the above-mentioned qualities of a true Poodle breeder while looking for a puppy.
We hope that our guidelines and list of breeders will help you find a perfect fur baby and a new addition to your family.
You will also like:
Still not convinced? Check out this video on Poodle puppies.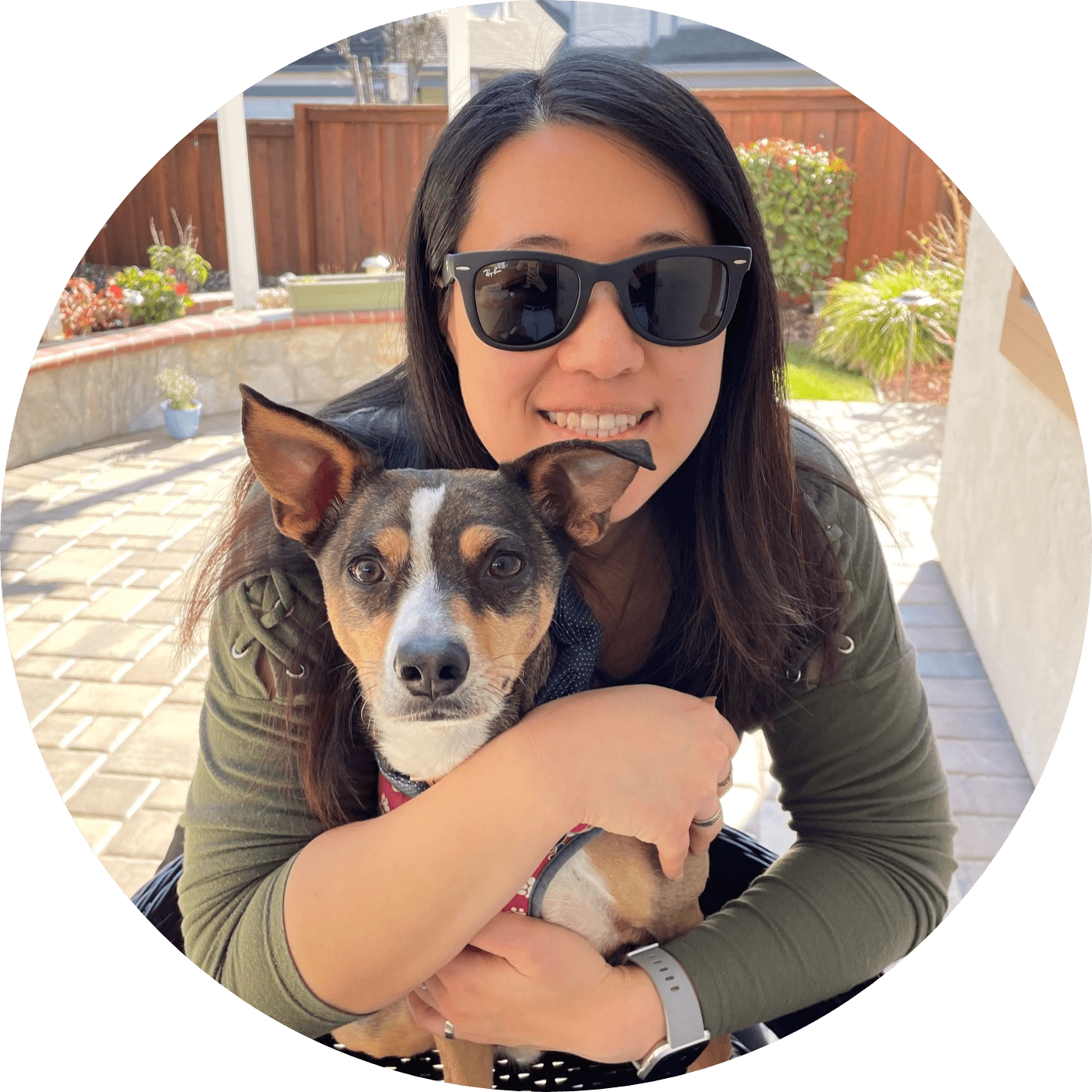 Dr. Sabrina Kong graduated from the Royal Veterinary College in England in 2016 and has been working at a small animal clinic in Northern California since then. She grew up in the Bay Area and got her bachelor's degree from Cal Poly San Luis Obispo. She also became a Certified Canine Rehabilitation Practitioner through a program at the University of Tennessee.
When she isn't in the clinic taking care of her four-legged patients, she enjoys traveling and trying new foods with her friends and her three-legged dog, Apollo. She adopted Apollo from her clinic when he was a puppy with numerous health issues. Dr. Kong truly cares about taking care of animals.