You've come to the right place if you're looking for the best Poodle breeders in Australia. Poodles make a wonderful companion. Their innocent faces are deceiving; they're total athletes under those lush, curly coats, and they're the second smartest dog in the world. One of the many reasons Poodle puppies make great family pets is that they are hypoallergenic dogs with non-shedding coats. We have everything you need to know about how to get your very own
Poodle companion from a reputable breeder.
We'll start with the 7 best Poodle breeders in Australia.
Check out these other articles: Labradoodle Breeders in Australia and Golden Retriever Breeders in Australia!
1. Sydney Toy Poodles
Sydney
Toy Poodles,
a company with years of experience and a wealth of knowledge, adopts a holistic approach to life in order to ensure the best care for their dogs. In turn, this results in puppies with well-adjusted temperaments that, once home, can reach their full potential. Nutrition, psychology, and support all play a part in this. In a natural, semi-rural setting, the puppies are allowed to roam and develop to their full potential. DNA profiles are performed on all dogs to ensure that there are no hereditary problems such as vision problems or other defects. A Sydney Toy Poodle comes vaccinated, examined by an award-winning veterinarian, wormed, and microchipped. Their extensive knowledge in all aspects of dog breeding gives them years of experience. Every puppy purchase comes with a Puppy Care Package. It's important to have all the essentials when bringing your puppy home. Each pack includes: dry food, a doggie blanket, a stuffed animal, puppy treats, pads, a toilet training bell, a Diamante pendant, and information on how to care for a puppy.
Sydney Toy Poodles Puppy Information:
Sydney Toy Poodles Breeder Details:
2. MYDRM Poodles Australia
Genetics is one of the most important factors considered by MYDRM when breeding.  To produce the healthiest puppies possible, they look for the best genetic combination by using Genetic Diversity. Breeding dogs free of RD (renal dysplasia) is also on the agenda.  They have not always been able to breed out this disease in the manner they expected.  Therefore, it has been a long process.  Having a dominant inheritance pattern with incomplete penetrance, the disease affects a few dogs carrying the mutant allele. 80% of ALL dogs carry a mutant allele, according to DOGENES (the Canadian company responsible for isolating the mutant allele). For your peace of mind and safety, all companion Poodles are sold desexed and microchipped, vaccinated, shaved, regularly wormed, and treated with Advocate.
MYDRM Puppy Information:
Size: Standard Poodle puppies
MYDRM Breeder Details:
3. Cavoodles and Poodles by Helen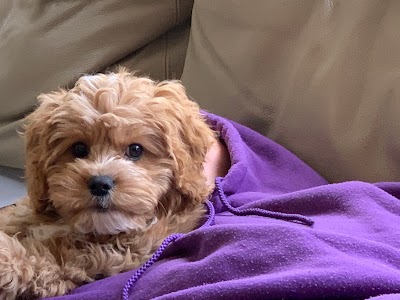 Cavoodles and Poodles by Helen (known as "CPH") was established as a hobby in order to breed happy, friendly Cavoodle puppies for families. In addition, Helen breeds Toy Poodle puppies. The Toy Poodle has become popular in Australia in recent times. She provides the best quality care, a wide variety of foods, veterinarian services, and a socialized environment for her dogs and puppies. Helen is not a
puppy mill.
  She gives advice on how to provide a healthy and happy environment for puppies and discusses timing with prospective puppy owners. After litters arrive, inspections can be arranged and a deposit paid to reserve your choice, provided the puppies are properly nurtured by their mothers, microchipped, vaccinated, and vet checked to be able to go to their forever homes. Although Helen only breeds puppies for pets, she believes that puppies should be allowed to grow to a mature age before being de-sexed, around 7-10 months. She suggests discussing this with your veterinarian.
Cavoodles and Poodles Information:
Cavoodles and Poodles Breeder Details:
4. SunshineStar Poodles Australia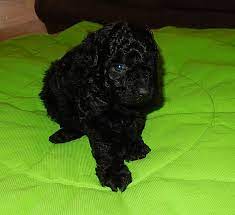 Founded in 1995, SunshineStar Poodles breeds quality toy and miniature poodles. In 2001, they moved to their beautiful 400 acre home in Jandowae from Kogan, where they had started breeding poodles. SunnyStar Poodles' reputation for honesty and openness with all of its customers has brought many satisfied patrons who refer their friends, families, and neighbors to them. Customers often return for their second and even third Poodle! To meet the market's demands, this breeder is consistently improving its breeding stock. During most of the year, they can usually provide Poodle puppies in almost any colour. Currently, Australians and foreigners alike are more interested in reds and browns. In order to satisfy the needs of most customers, they have widened their range of breeders in these colours while still maintaining stock in traditional colours. A program is currently under development at SunshineStar Poodles to only use dogs whose DNA was tested for PRA. Each male has been tested and is PRA-free. Their DNA Clear female breeding stock is mainly bought from unrelated breeders. Puppies are socialized with their three cats. Birds, peahens, and peacocks are also a daily occurrence, along with cows.
SunshineStar Poodles Information:
Size: Miniature and toy poodles
SunshineStar Poodles Breeder Details:
5. Bryleylou Miniature Poodles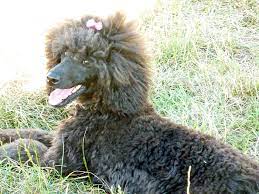 Three major aspects are emphasized at Bryleylou Miniature Poodles:
Keeping mums healthy and happy
Breeding only healthy puppies that have been DNA tested; and
Providing their puppies with the support they may need to settle into their new homes
Dog breeding is a tremendous responsibility, and they don't take it lightly. As well as producing healthy and happy puppies, they ensure all mums possess the best traits. As the old adage goes, "the apple does not fall far from the tree," and all mothers have great qualities and temperaments. At Bryleylou Miniature Poodles, they pride themselves on breeding only the healthiest puppies. A number of diseases can be prevented through DNA testing. Taking steps to reduce your new family member's risk of genetic diseases will not just benefit them now, but throughout their lives. In addition to saving money, it will also prevent stress and heartbreak associated with vet visits. Bryleylou Miniature Poodles adapt easily to new households after growing up in a busy family environment. A lot of their Poodle families are keen to keep in touch!
Bryleylou Miniature Poodles Puppy Information:
Size: Miniature Poodle puppies
Bryleylou Miniature Poodles Breeder Details:
Types of Poodle Puppies in Australia
There are various types of Poodles, such as the Standard Poodle, Miniature Poodle, and
Toy Poodle, with various coat colors.
In spite of being deemed 'posh' and highly strung, the Poodle has been used throughout history in a variety of jobs as a  war dog, circus dog, and service dog. Of the three types, toys and miniatures are the most popular in Australia. A toy dog may be around 28cm tall, comparable in height to a Maltese, whereas a miniature dog may be about 10cm taller, comparable to a Fox Terrier. Unlike its smaller cousins, the Standard Poodle stands at a medium to large size.
How to Choose a Poodle Breeder in Australia?
Do you want to get a Poodle puppy? Before you buy a Poodle, consider the following. When choosing a
Poodle breeder,
be picky about their history. If you want to choose a healthy dog, be sure the breeder is licensed and reputable, and both parents have been tested genetically. A good breeder will interview you to determine whether you are a good candidate to parent a Poodle. Additionally, you should ask each Poodle breeder in Australia if they offer any type of health warranty. Most reputable breeders will offer at least a 1-year health warranty on their puppies.
Where do you find a Poodle breeder?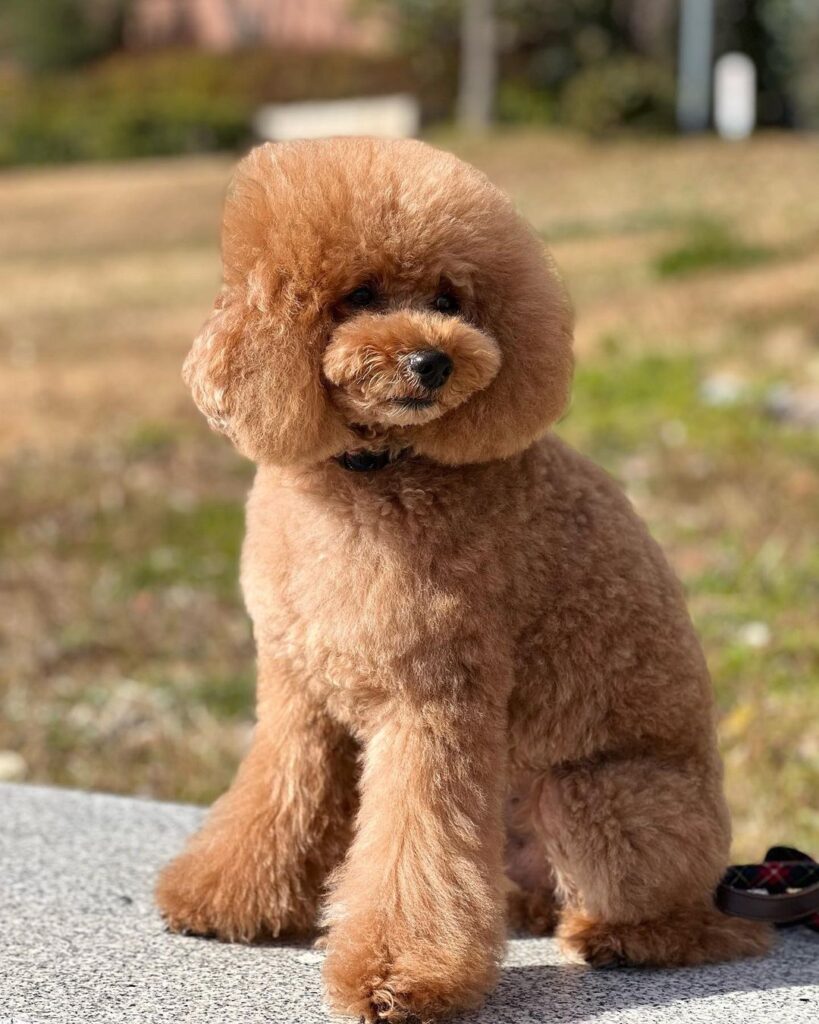 The following are what you should look for in trustworthy Poodle breeders and tips about how to avoid the shady ones. Any Poodle breeder in Australia that you are considering should be thoroughly researched. It's not a good idea to buy Poodle puppies from the first place you see them listed! Never buy a puppy from a puppy mill, pet shop, or inexperienced online vendor. Consider adopting a pet rather than purchasing one if you are on a budget. Finding the right puppy should be easier with this guide. The businesses listed are reputable Poodlebreeders in Australia. Through our research, we have identified the most reliable breeders who are experienced, ethical, and breed the most desirable Poodle puppies across the country.
Conclusion for Poodle Breeders in Australia
Even though we have highlighted the most important points each breeder has to offer, we strongly suggest that you contact and visit before choosing a
Poodle breeder.
If you're going to buy a Poodle from a breeder that is not reputable, do your research. It's best to follow this practice in order to prevent unethical practices of puppy mills. You may have to go on a journey to find your perfect Poodle companion. Nevertheless, we hope this guide to
Poodle breeders
in Australia will make that journey easier.
Other articles you would like:
Garrett loves animals and is a huge advocate for all Doodle dog breeds. He owns his own Goldendoodle named Kona. In addition, he volunteers at the Humane Society of Silicon Valley, where he fosters dogs and helps animals. Garrett enjoys writing about Doodles and believes that dogs can teach humans more about how to live than humans can teach a dog.
Why Trust We Love Doodles?
At We Love Doodles, we're a team of writers, veterinarians, and puppy trainers that love dogs. Our team of qualified experts researches and provides reliable information on a wide range of dog topics. Our reviews are based on customer feedback, hands-on testing, and in-depth analysis. We are fully transparent and honest to our community of dog owners and future owners.