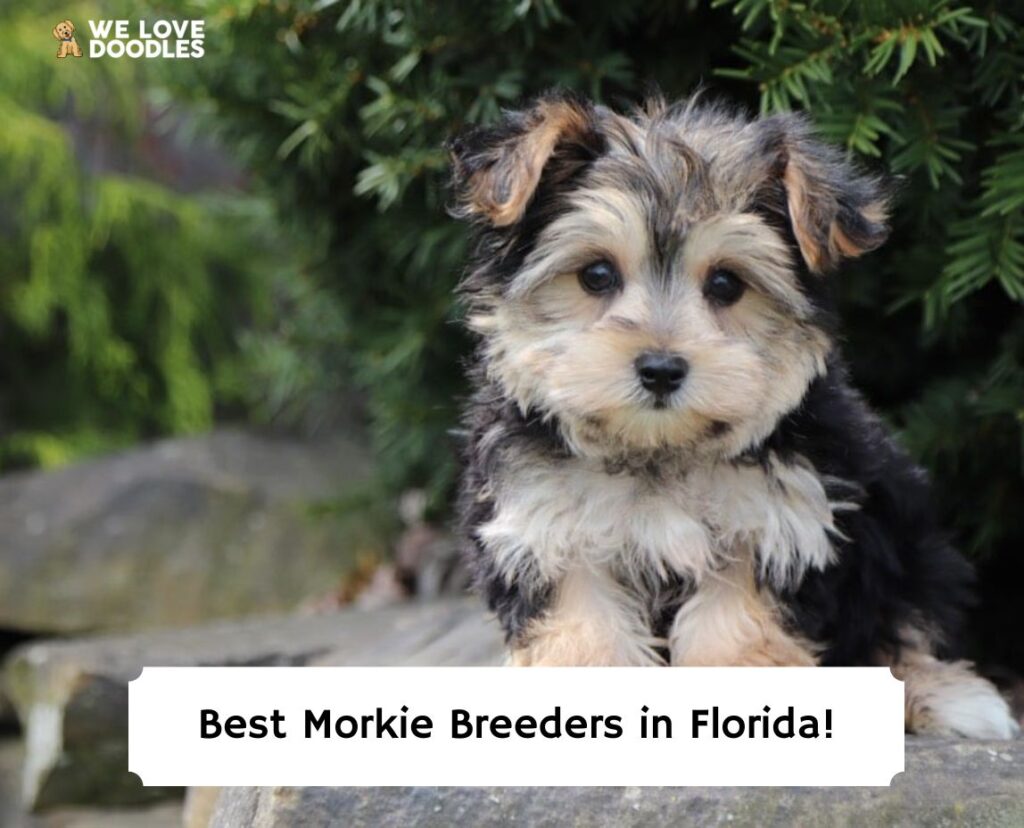 If you're searching for the best Morkie breeders in Florida, here's what you need to know. Morkshire Terriers, often affectionately referred to as "Morkies," are hybrid mixed breed dogs with Yorkshire Terrier and Maltese parents. Morkies are known for their long life expectancies, often living as long as 15 years.
Although Morkies may resemble plush teddy bears, they are assertive, full of confidence, fearless, and stubborn. However, Morkies still tend to be very affectionate and playful and require much attention from their owners. This unique combination of qualities has made Morkies popular, especially since they are extremely adaptable to various settings and homes.
Before scrolling down this list of Morkie breeders in Florida, check out these recommendations: Best Australian Labradoodle Breeders in Florida and Best Havanese Breeders in Florida.
Morkie Puppies For Sale in Florida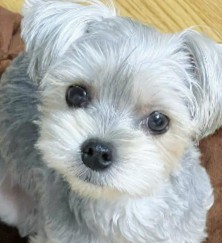 Morkies are devoted lapdogs and vigilant watchdogs. You can expect your Morkie to be completely fearless, standing their ground and raising the alarm when faced with the sound of approaching footsteps, wildlife, cars, and more. The Morkie stands out from other breeds' "hair-like" coats, which gives them an irresistible cuteness.
The Morkie is exceptionally popular with those allergic to pets as they rarely shed and produce negligible amounts of allergy-triggering dander. However, the Morkie's coat is fluffy and fine, developing knots and gathering dirt if left untreated.
To keep your Morkie's coat in the best condition, daily brushing, grooming, and trimming are recommended. Furthermore, it is also recommended that you wash your Morkie's coat with mild dog shampoo at least once a month, establishing the good grooming habits necessary for Morkies to live long and happy lives.
Morkie Product Recommendations: Best All-Natural Shampoos For Dogs and Best Bone Broth For Dogs.
1. PuppySpot's Morkies For Florida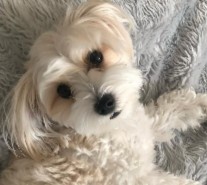 First on the list of the best Morkie breeders in Florida is PuppySpot's trusted platform, which we highly recommend you check out. PuppySpot is an incredibly trustworthy and enormous dog marketplace where you can browse and find available puppies from the comfort of your home in Florida.
You should note that all breeders with Morkie puppies for sale must undergo a screening process from PuppySpot, so you can rest assured knowing that your companion will be safely shipped to your home in Florida. In fact, PuppySpot has USDA-approved planes and other forms of transport that they utilize. Before you continue on your journey for a Morkie companion for sale in Florida, you can check out the link to the marketplace below.
PuppySpot Details
2. Morkies and More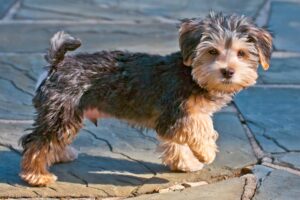 Morkies and More is a family-owned and operated breeding service in southwest Florida. This breeder dedicates a lot of time and resources to ensuring their puppies are set up for success. Each litter is born in the breeder's home, where they are effectively socialized with other dogs, cats, and people of all ages, producing puppies with sweet and loving personalities.
The dogs at Morkies and More are treated like members of the breeder's family, often coming from champion American Kennel Club (AKC) bloodlines. The puppies are certified as "first-generation," meaning both parents are pedigreed and proven to conform to the breed standard. When planning each litter, the parents are meticulously selected to ensure the health and great temperaments of the puppies.
The breeders want to ensure that your experience with them is as enjoyable as possible. They also provide all adopters with several resources to prepare for your new puppy, leash and potty train them, and solve common behavioral problems. When your puppy leaves Morkies and More, they will already have begun crate and potty training.
In addition, dogs are checked by a licensed veterinarian who ensures they are up to date on all age-appropriate vaccinations and dewormings. Puppies are also accompanied by a health certificate and covered under a limited pet warranty. Morkies further accommodates families not local to the Southwest Florida area, working with potential adopters to accommodate their unique needs and place their puppies in the best homes.
Morkies and More Details
3. Exquisite Pups by Christine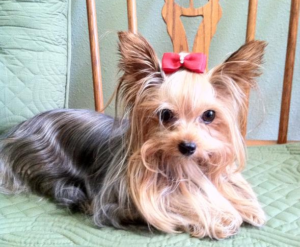 Exquisite Pups is a family-owned breeder out of Winter Haven, Florida. They have been responsibly breeding quality Morkie puppies for over 25 years, carefully planning each litter to ensure the best combination of traits. The puppies are bred to have a great temperament and receive top-quality veterinary care to ensure their health.
Exquisite Pups keeps all of their dogs on-premises, so if you wish to see your puppy's parents, you are more than welcome. The dogs at Exquisite Pups are also registered by the American Kennel Club (AKC), so you can be sure that your puppy will fit the breed standard and exemplify all the best traits of their parents.
All puppies are raised in the breeder's home, effectively socializing them and encouraging cognitive development through various enrichment activities that can only be found in the hustle and bustle of a family home. Each puppy is up-to-date with age-appropriate vaccinations, is fully dewormed, and is covered by a 1-year health guarantee.
Additionally, each puppy will come with registration papers, its first veterinary checkup, and receive a certificate of health. If you are not local to the Winter Haven area, the breeder can also arrange for your puppy to travel to you by air, accompanied by a puppy "nanny" if you wish. High-quality puppies and customer satisfaction are this breeder's mantra, so when nothing but the best will do, Exquisite Pups is sure to have the perfect puppy for you.
Exquisite Pups by Christine Details
4. Wee Puppy Paws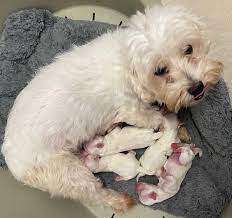 Last on the list of the best Morkie breeders in Florida is Miami-based Wee Puppy Paws. An experienced family breeder has operated Wee Puppy Paws since 2006. This kennel prides itself on breeding Morkies and other small "designer" puppies for optimal health, temperament, and personality.
Because the breeders converted their guest house into a kennel, Wee Puppy Paws can give their puppies quality care in an open, outdoor environment over an acre of land. Each puppy has a unique experience growing up at Wee Puppy Paws and enjoys a stimulating environment with two ponds, a beach, and their tiki hut.
When the puppies are between 8 and 10 weeks old, they are ready to join their new families. Before this, each puppy receives two vaccinations, effectively immunizing them against common ailments. In addition, the puppies are dewormed several times and come with a health certificate signed by a licensed veterinarian.
You will also receive a 1-year health guarantee from the breeder and a puppy information document. This document details everything you need to know about grooming, training, and successfully transitioning your new family member to their new home.
Wee Puppy Paws Details
Choosing a Morkie Breeder in Florida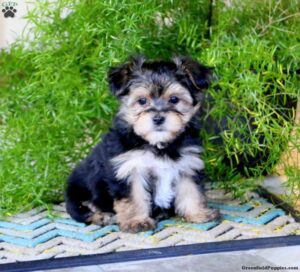 Choosing the right Morkie breeder in Florida can be daunting, but knowing what to look for can make the process much easier. Adding a Morkie to your family is a major decision and a big responsibility, so it is essential to do your research before committing to a breeder.
Here are some tips for finding and working with a responsible and ethical breeder:
The breeder promptly responds to any questions or concerns
All of the breeder's animals receive exceptional care
The breeder is selective about placing their puppies with the right family
The breeder rehomes their animals after they are eight weeks old
The breeder performs genetic and health tests on their animals
The breeder has proof of pedigrees and health screenings readily available
The breeder allows you to meet your puppy's parents
The breeder is genuinely passionate about what they do
The breeder is available to answer any questions after your puppy goes home
Following these guidelines ensures your puppy will be healthy, happy, and an excellent companion. If you plan to visit a breeder, it is recommended that you make a list of questions to make an informed decision on adding a new member to your family.
More Information About Morkies in Florida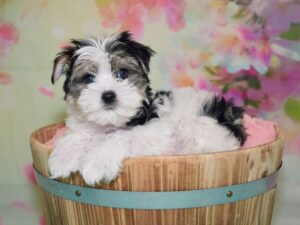 We've spent a lot of time and effort independently finding and researching these reputable Morkie breeders in Florida and the surrounding areas. This list is guaranteed to exclude unethical "backyard breeders" and puppy mills, which tend to be prevalent amongst breeders of small-breed dogs.
Morkies are especially susceptible to various health problems due to their popularity and irresponsible breeders' use of ill-bred dogs. This list is guaranteed to exclude these unethical breeders, so you can rest assured knowing your Morkie will be healthy now and for years to come if you choose to work with one of them.
Conclusion For The "Best Morkie Breeders in Florida"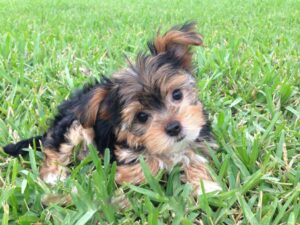 By ensuring your breeder loves, respects, and treats their animals with care, you can be confident that your Morkie will be a loving companion and exemplify the best traits of the breed. The process of finding a reputable breeder can be exhaustive and time-consuming. Still, you will save yourself a lot of headaches, heartaches, and vet bills if you thoroughly screen whatever breeder you choose to work with.
For more guides similar to this list of Morkie breeders in Florida, you can check out:
Before you bring home a Morkie companion from a breeder in Florida, you can learn more about this dog breed by watching "10 Things Only Morkie Dog Owners Understand" down below: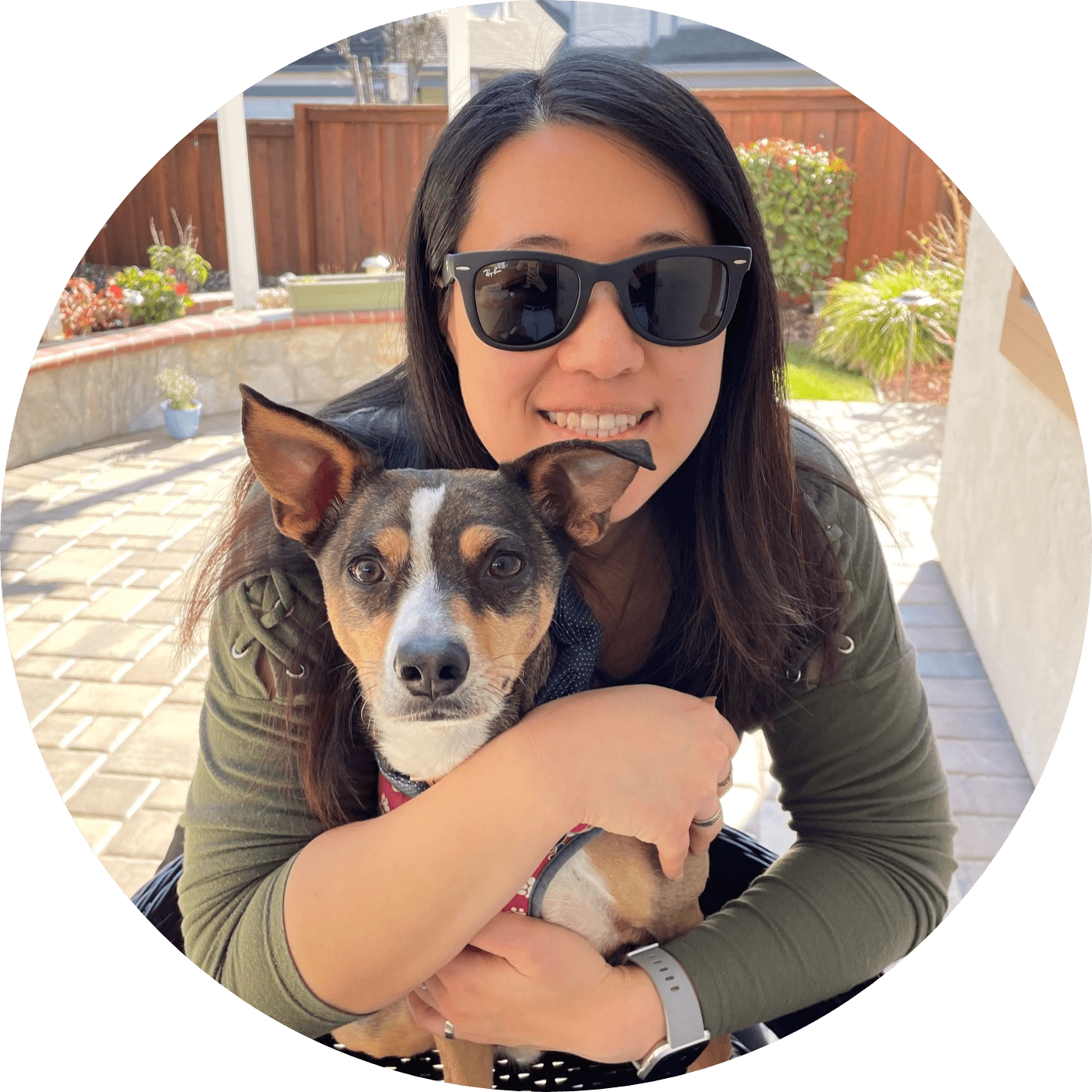 Dr. Sabrina Kong graduated from the Royal Veterinary College in England in 2016 and has been working at a small animal clinic in Northern California since then. She grew up in the Bay Area and got her bachelor's degree from Cal Poly San Luis Obispo. She also became a Certified Canine Rehabilitation Practitioner through a program at the University of Tennessee.
When she isn't in the clinic taking care of her four-legged patients, she enjoys traveling and trying new foods with her friends and her three-legged dog, Apollo. She adopted Apollo from her clinic when he was a puppy with numerous health issues. Dr. Kong truly cares about taking care of animals.