Are you searching for breeders with Cane Corso puppies in Georgia? If you're a fan of Mastiffs, you might like the Cane Corso breed. This dog originates from Italy and originally served to hunt game and wild boar. They're best suited for experienced dog owners as they tend to get bored and try to run away.
Therefore if you're a first-time dog owner, you might want to think about another breed. Cane Corsos are best suited to large homes with a fence, and for owners who have the patience to train the large pups. This breed is for you if you're consistent, have good leadership skills, and can stop a dog from roaming easily.
Most Corsos are obedient and affectionate towards their families, especially children. However, they must undergo socialization from a young age for this to be the case. On the contrary, if you have people in your home who do not like or are afraid of large breeds, this dog is not suitable.
Before scrolling down this list of breeders with Cane Corso puppies for sale in Georgia, you can check out these other recommendations from our team at We Love Doodles: Best Morkie Breeders in Georgia and Best Dog Breeders in Georgia.
Cane Corso Breeders in Georgia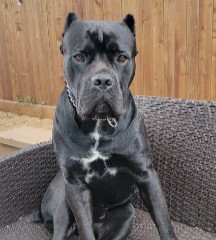 If you want to check out Cane Corso puppies or visit a breeder in Georgia, keep reading as today we're going to cover the best breeders and their surrounding states. The best Cane Corso breeders in Georgia are.
Cane Corso Product Recommendations: Best Beef Trachea For Dogs and Best No Spill Dog Water Bowls.
1. PuppySpot's Cane Corsos For Georgia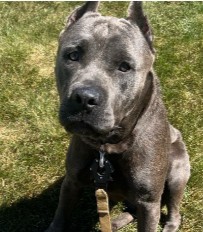 PuppySpot is very easy to use and only lists Cane Corso puppies for sale that have already been born, so you know exactly what you're getting when you buy your little bundle of joy. Breeders provide a full-body health check from a vet before sending dogs home, and a 10-year health warranty is offered on all of their puppies for your security.
PuppySpot has the strictest screening and vetting process in the United States, with over 100 criteria that less than 10% of breeders pass; your pup is guaranteed the highest level of care. They are partnered with the American Humane Society and the American Kennel Club to eliminate the possibility of puppy mills, backyard breeders, and scammers. 
PuppySpot has sold over 200,000 puppies so far, with 10,000 verified 5-star reviews from happy customers available to view on their website. Their website is very easy to use with no waitlists and the company has received an A+ score with Better Business Bureau. They even deliver all around the United States with their private, USDA-approved airline. 
PuppySpot Details
2. K&G Cane Corso
K&G Cane Corso are passionate breeders in Georgia who love the Italian Mastiff. Their breeding practice began as a search for a protective family dog and grew to become a passion project based in a love for the breed! 
Each puppy, dam, and sire lives in the family home and will be well socialized with good temperaments. They're well-mannered dogs, and get along well with the whole family, including the children! The breeder makes the claim that their dogs are more attentive and responsive to training than typical Mastiffs. 
K&G strives to set themselves apart from other breeders by ensuring their puppies are socialized in different environments. They've trained over 200 canines and successfully placed them in homes across Georgia. Moreover, they provide two-year health guarantees and a temperament guarantee.
K&G Cane Corso Details
3. LA Forza Cane Corso
Situated in Grayson, Georgia is La Forza Cane Corso. These breeders selectively breed Italian Mastiffs based on their structure, stable temperament, and good health. Their dogs have healthy bloodlines and take pride in the dogs they breed. They take full responsibility for their breeding program and offer regular health tests to their dogs.
La Forza ensures they conduct frequent health tests to remove the risk of hip and elbow dysplasia. They also keep their dogs within their family to ensure they're well socialized and have the correct temperament. Their puppies come with a 26-month health guarantee, a contract, and lifetime breeder support. To reserve a Cane Corso with this breeder, you must pay a $500 deposit, contributing to the puppy's price.
When you receive a Cane Corso puppy from them, you can expect them to have a health certificate, up-to-date vaccinations, and current worming treatments. Their puppies are also AKC and ICCF registered. Moreover, they're quite careful in matching puppies to each homeand lifestyle.
LA Forza Cane Corso Details
4. Twelve Titans Kennels
Twelve Titans Kennels is a familybreeder who cares about preserving true Cane Italian Corsos. They've been operating their breeders for over 11 years and treating their dogs like family members. Twelve Titans pride themselves on the quality of their dogs and therefore only breed small litters to families they've approved.
They focus on their dogs' trainability, health, structure, and character. All dogs are sold with a contract with an 18-month health guarantee. The breeder will screen each applicant and reserves the right to decline any application or deposit if they don't feel you're a good fit for their puppies. 
Upon purchase, Twelve Titans also keeps communication open with their dog buyers to ensure their Corsos are in good health. All puppies come with lifetime breeder support, tails docks, rear declaws removed, vaccinations, deworming, and registration eligibility for the AKC, FCI, and ICCF.
Twelve Titans Kennels Details
5. Cape Fear Cane Corso
Cape Fear Cane Corso is located not in Georgia, but in Rocky Point, North Carolina. Since 2012 when they launched, the kennel has focused breeding efforts to support stable temperament, health, working ability, and social fitness.  All dogs they breed come from Old Italian and Champion Imported lines, and they're currently breeding their 4th generation of raw-fed dogs.
This breeder ensures they feed their dogs a raw diet to ensure they are in optimal health and have a healthy immune system. Each puppy comes with their first set of vaccinations, are dewormed, and have their tails docked. They also come with a three-year health guarantee and a monthly nutrition package with food.
Cape Fear Cane Corso Details
6. Carolina Corsos
In Eastern North Carolina, Carolina Corso is a family and Marine Corps veteran-owned breeder. They've been breeding Cane Corsos since 2007 and have extensive experience. They've heavily researched Cane bloodlines, visited over 20 breeders, and have even watched many YouTube videos throughout their operations.
They're also an AKC and ICCF breeder. They aim to ensure their dogs have stable temperaments, good health, and are well-structured. Carolina Corsos raises their dogs alongside their family members to ensure the dogs are well socialized.
Carolina Corsos Details
7. Vulcan Cane Corso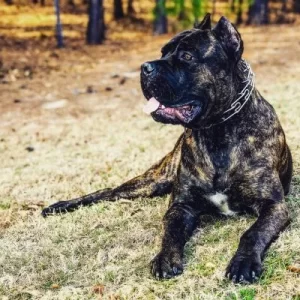 Next on our list of Cane Corso puppies in Georgia is another breeder that's not in the Peach State at all. In neighboring South Carolina sits Vulcan Cane Corso. These veteran breeders have been operating for decades, matching Cane Corsos to the lifestyles of their new families. They breed their Cane Corsos in the home and ensure that they are well socialized and have a great temperament. In 2021 they were recognized as one of the best breeders in South Carolina.
Contact the breeder to learn more about the application and deposit requirements. You'll also want to ask about the possibility of shipment of your puppy if you're not local to Columbia, South Carolina. 
Vulcan Cane Corso Details
8. Smart Cane Corso
Smart Cane Corso is a family-based breeder in Florida, and they've been operating since 2000. They pride themselves on raising quality Cane Corso puppies according to the breed standard, temperament, health, and other factors. Their Cane Corsos are raised near the mountains on their 100-acre farm. They keep their dogs within their family and import their parents from Europe.
Smart Cane Corso's breeding process is very selective; they handpick their dogs based on their health history, pedigree, and temperament. They also don't provide a kennel atmosphere or environment for these dogs; dogs can be found running on the farm and involved in everyday family activities. All females come from European bloodlines.
Every Cane Corso puppy Smart Cane Corso breeds has early stimulation and socialization with other animals. They whelp them till 3-4 weeks old, then closely monitor them until they leave for your home. These breeders also ensure that their dogs receive their first vaccinations and health records when leaving.
The breeder will require a $400 to $500 non-refundable deposit, based on the coat color of your Mastiff.
Smart Cane Corso Details
9. Diamond Crest Kennels
Diamond Crest Kennels are based in Lithia, Florida, and are a family-run breeder. They live on a big farm with plenty of acreage where their dogs run around, learn and play. The dogs even have a pool they regularly swim in, giving them a great opportunity to learn to become your swimming companion! Heather, the owner, works alongside her husband and has been doing this for many years now!
Typically Diamond Crest breeds Cane Corsos, Rhodesian Ridgebacks, and Dogo Argentinos. Before you'll be permitted to buy a dog from this kennel, you'll be asked to place a $300 non-refundable deposit. All dogs come with an AKC registration application, 30-day free pet insurance, two-year health guarantee, up-to-date vaccinations, deworming, microchipping, hearing test, collar, leash, toys, and lifetime support.
Diamond Crest Kennels Details
Conclusion For "Cane Corso Puppies in Georgia For Sale"
Overall, there are three specialist breeders for Cane Corsos located in Georgia. If you find they have a long waiting list, you might want to look slightly out of Georgia in the adjacent states of Florida, South Carolina, and North Carolina. When visiting a breeder,  pay close attention to how dogs are raised and trained.
Ideally, it would help if you tried to opt for Cane Corsos bred in a natural environment around dogs, children, and other animals. Their environment can be a big indicator of how well they integrate and adapt to your home. Socialization is key to adopting a healthy, friendly, and protective companion into your home. 
For more guides similar to this list of breeders with Cane Corso puppies in Georgia for sale, you can check out:
Before you bring home a Cane Corso puppy from a breeder in Georgia, you can learn more about this dog breed by watching "Beginner's Guide to the Cane Corso" down below: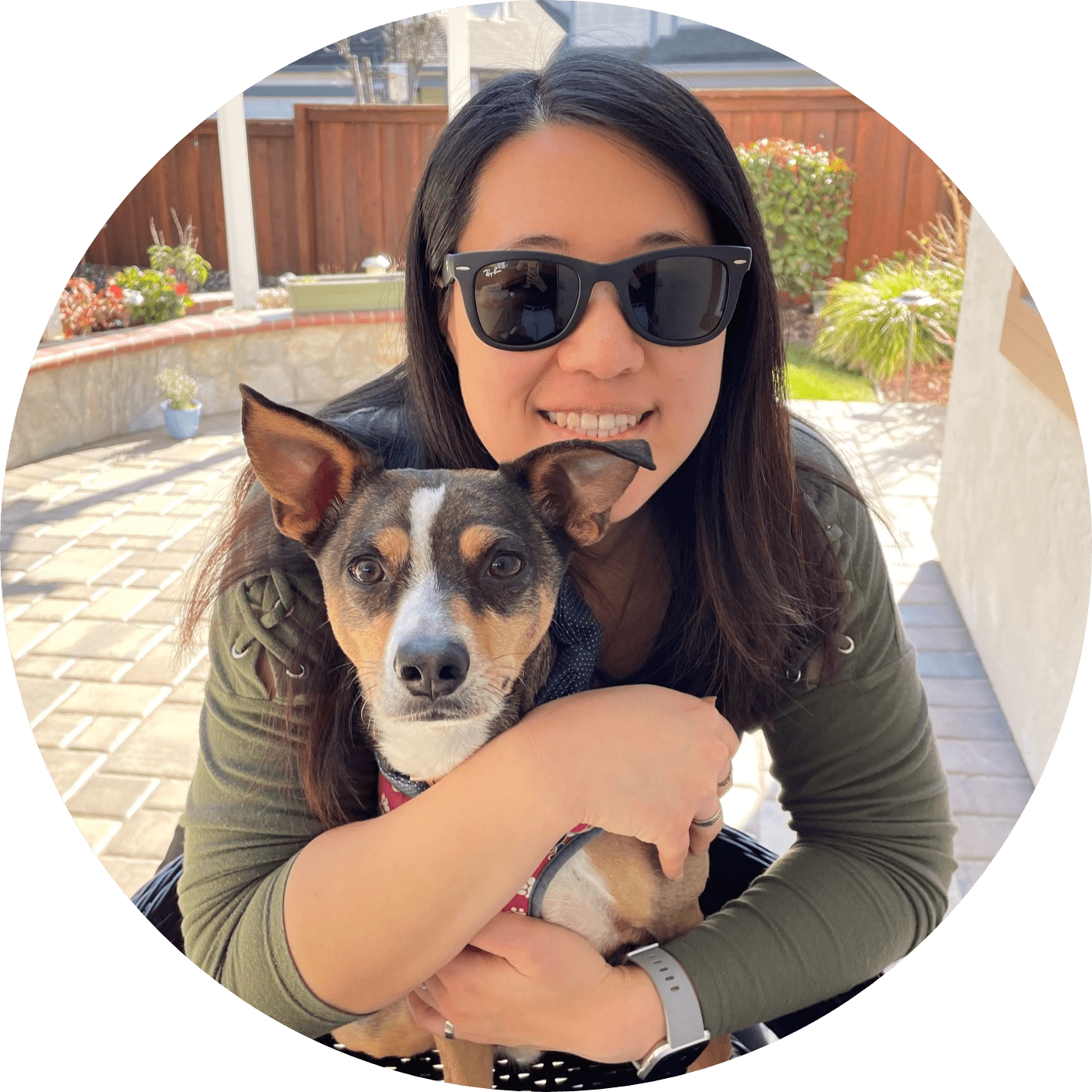 Dr. Sabrina Kong graduated from the Royal Veterinary College in England in 2016 and has been working at a small animal clinic in Northern California since then. She grew up in the Bay Area and got her bachelor's degree from Cal Poly San Luis Obispo. She also became a Certified Canine Rehabilitation Practitioner through a program at the University of Tennessee.
When she isn't in the clinic taking care of her four-legged patients, she enjoys traveling and trying new foods with her friends and her three-legged dog, Apollo. She adopted Apollo from her clinic when he was a puppy with numerous health issues. Dr. Kong truly cares about taking care of animals.