Popularly known as the Navy Seals of dogs, the Rhodesian Ridgeback has become one of the most sought-after dog breeds in the United States today. Distinguished by a unique stripe of hair growing backward on its back, the Rhodesian Ridgeback belongs to the hound family and was historically used to track and bay lions in Africa. A strong and muscular build makes the Ridgeback a very efficient guard dog, while its athletic body makes it look elegant and intimidating. 
If you're thinking about getting a Rhodesian Ridgeback and you live in or around the U.S., there are several top-notch breeding kennels you might want to shortlist. However, before purchasing a puppy, there are several things you need to note to ensure you're ready to groom a healthy, loyal dog. 
A purebred Rhodesian costs between $700 to $2,000+, and show dogs occasionally cost a bit more due to the high level of quality. Their large body size and high metabolism mean they will usually eat a lot of food. An average adult Rhodesian Ridgeback needs to consume between 1,600 and 2,500 calories daily. Factoring in a food budget is very important for any aspiring owner.
Although the Rhodesian Ridgeback is a pretty healthy breed, the first year of a puppy's life can be quite expensive. Since it is a large dog breed, trips to the vet can cost about $1,000 in its first year of infancy. However, these costs reduce considerably after the puppy is weaned. 
Early training is also highly recommended for Rhodesian Ridgebacks due to their high tendency to be independent and domineering. 
After taking note of all you need, the next thing you would want to know is who the best Rhodesian Ridgeback breeders in the United States are and how you can easily keep track of their litters. We've compiled a list of the best Ridgeback breeders below.
Before scrolling down, here are some related articles: Best Labrador Breeders and Best Boxer Breeders.
1. MSASA Rhodesian Ridgebacks Puppies
With a vast expanse of space in the Cascade Mountains and the Coastal Range in Oregon's Rosenborg valley, MSASA meticulously breeds high-quality, purebred Rhodesian Ridgebacks puppies in Oregon. They specialize in breeding these hounds according to the same guidelines used by historic early African breeders. More specifically, they deal with the Glenaholm Rhodesian Ridgeback, which was first cross-bred in South Africa. 
The MSASA are registered members of the Rhodesian Ridgeback Club of the United States and raise their liters according to the RRCUS Code of Ethics. MSASA continues to retain the original features of the Rhodesians they breed to ensure every puppy is as authentic as possible. An unwavering commitment to a magnificent breed fused with European and African origins has created the ideal atmosphere for incredibly beautiful pups.
MSASA Rhodesian Ridgebacks Details
2. Diamondcrest Kennels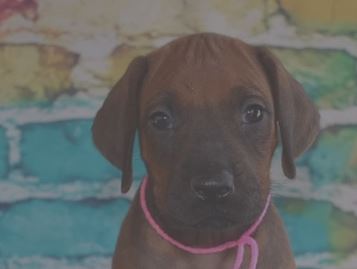 With over 15 years of experience in breeding dogs, Diamondcrest produces some of the finest quality Rhodesian Ridgebacks you'll find in the United States. Located in Florida, a team of outstanding dog lovers expertly breed Rhodesians as well as other breeds. Their Rhodesians are usually peculiar for their large size and high level of sociability. 
Diamondcrest dogs are AKC registered, and they begin training their pups early to ensure they easily adapt when they move to a new home. Their Rhodesian Ridgeback puppies for sale also get periodic vet check-ups, and Ridgebacks are especially given OFA certification for their hips and elbows. A friendly environment and proper care ensure that their Rhodesian Ridgebacks are every bit as sociable as they are alert. If you're looking for Rhodesian Ridgeback breeders in Florida, this should be your top choice.
Diamondcrest Kennels Details 
3. Imari Rhodesian Ridgebacks
Imari strives to respect the breeding standards of the original Rhodesian Ridgeback by focusing on several factors. Their Rhodesian Ridgeback puppies are raised with great emphasis on health, temperament, and beauty. Imari always aims to raise dogs that can serve as homely companions as well as field dogs. With over 20 years of experience in raising quality ridgebacks, Imari's team of caregivers ensure their dogs are raised to the highest standard, 
Imari Rhodesian Ridgebacks are trained according to the RRCUnited States Code of Ethics and are groomed to be athletic, smart, and loyal. Imari is an active show kennel and is a member of the RRCUS and NERRC (New England Rhodesian Ridgeback Club). They are highly qualified Rhodesian Ridgeback breeders and produce healthy and happy puppies.
Imari Rhodesian Ridgebacks Details 
4. Aegis Rhodesian Ridgebacks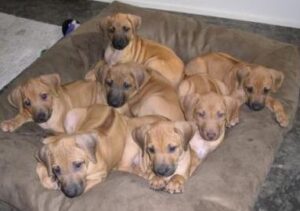 Winner of the best veteran specialty award and merit in 2017, Aegis specializes in raising top-notch show dogs. Rhodesian Ridgebacks are one of their favorite breeds, and with a string of awards under their belt, Aegis is easily recommended by vets and pet owners across America. Located in Oregon and Utah, Aegis is committed to raising quality show dogs. 
Most of the year is usually spent exhibiting and showing their dogs at different dog events, so it's always easy to get a peek at their pure breeds. The professional team at Aegis usually focuses on exceptional temperament and high social ability while grooming their dogs. In addition, their dogs are usually taken to the vet periodically and are built to endure high levels of stress.
Aegis Rhodesian Ridgebacks Details
5. Najahari Rhodesian Ridgebacks
With a huge emphasis on class, temperament, and overall discipline, Najahari Rhodesian Ridgebacks has successfully produced excellent Rhodesians. For over ten years, the kennel has bred quality dogs that have participated and won dog competitions across the country. From New York to New Jersey, Najahari Rhodesian Ridgebacks have won awards for athleticism and accurate showmanship. 
Based in Brockport, NY, Najahari Rhodesians are raised in a family setting and are certified by the Orthopaedic Family Foundation for Animals as well as the Canine Eye Registry Foundation. From infancy, the caregivers ensure that all puppies are AKC registered, and each possesses a clean bill of health. Najahari pups go through numerous activities and dog training courses such as lure coursing, showing, and obedience exercises. They are also introduced to children early on to enable them to develop high social skills. 
Najahari Rhodesian Ridgebacks Details 
6. Krystal Rhodesian Ridgebacks
Nestled in New Mexico, Krystal is home to some of the finest Rhodesian Ridgebacks in the United States. Since 1984, Krystal Rhodesian Ridgebacks has continued to breed high-quality Rhodesians that serve as loving companions for families and excellent field dogs for ranchers. Owned by a couple, Mark and Kathleen, Krystal Rhodesians Ridgebacks are certified by the OFA and are usually given a clean bill of health even before breeding happens. 
Krystal puppies are raised to be extremely sociable and exhibit a high temperament level due to their proper training. They usually start training the Rhodesian Ridgeback puppies from infancy to facilitate easy bonding with a new family. However, the team at Krystal also offers training for individuals looking to avoid the stress of having to train their pups personally. 
Krystal Rhodesian Ridgebacks Details
7. Kimani Kennels
With over 55 years of experience in show dog raising, Kimani Kennels has produced some of the most elegant Rhodesian Ridgeback pure-breeds of the century. With extensive certifications such as the OFA and AKC, Kimani kennels meticulously breed high-quality dogs free of genetic disease and are mentally excellent. 
If you're looking to adopt a pure breed and you're skeptical, Kimani Kennels should put your mind at ease with its array of numerous awards and record-breaking performances. As well as breeding super healthy Rhodesians, Kimani Kennels also provides training events and materials to ensure that every Rhodesian Ridgeback is properly equipped to groom their puppy properly. So if you're looking for health-tested puppies, this is one of the best Rhodesian Ridgeback breeders you can find.
Kimani Kennels Details
The Rhodesian Ridgeback Club of the United States (RRCUnited States)
Although its core duties have been to preserve and protect Rhodesian Ridgebacks in and around the United States, RRCUS is usually a credible place to search and adopt quality Rhodesian Ridgebacks puppies. Guided by a code of ethics by which every other breeder in the United States abides, the RRCUS rescues and adopts Rhodesian Ridgebacks across the country. In addition, a robust monitoring system enables them to track and provide for ridgebacks while scrutinizing possible adoption homes.
The RRCUS is a perfect option if you are looking to avoid most of the costs of purchasing a puppy from a high-end breeding kennel. Adoption fees usually cost between $200 – $400 and usually have extra costs like spaying and neutering attached to the total fee. However, these costs are considerably lower and serve as huge cost discounts. It is usually harder to adopt since these puppies are in high demand, but we highly recommend at least looking.
Conclusion for Rhodesian Ridgeback Breeders
The Rhodesian Ridgeback breed proved to be very efficient in the field and was initially used to fend off dangerous animals by hunters as well as corner off fast-footed prey for the kill. In addition, their ability to control their temperament and show unwavering tolerance and affection towards children makes them very recommended family dogs. 
If you would rather search for authentic Rhodesian Ridgebacks online, PuppyFind and Petfinder are very good sites to start looking at. They usually provide helpful info and show you easy ways to buy or adopt a Rhodesian Ridgeback.
You will also like:
Garrett loves animals and is a huge advocate for all Doodle dog breeds. He owns his own Goldendoodle named Kona. In addition, he volunteers at the Humane Society of Silicon Valley, where he fosters dogs and helps animals. Garrett enjoys writing about Doodles and believes that dogs can teach humans more about how to live than humans can teach a dog.
Why Trust We Love Doodles?
At We Love Doodles, we're a team of writers, veterinarians, and puppy trainers that love dogs. Our team of qualified experts researches and provides reliable information on a wide range of dog topics. Our reviews are based on customer feedback, hands-on testing, and in-depth analysis. We are fully transparent and honest to our community of dog owners and future owners.