If you're searching for Akita rescues in the United States, here's what you should know. The Akita is a powerful and large dog breed with a noble presence. This breed is considered a national treasure in its home country of Japan. Akitas are hardworking dogs originally developed for hunting big game and guarding royalty and nobility.
These dogs do not back down from challenges and do not frighten easily. They are loyal and fearless guardians of their families. With all these attributes, these dogs are affectionate, amusing, and respectful when well-trained and socialized. An Akita is one of the few dogs requiring a little home clean-up.
They shed quite a bit, and you might have to wipe some drool from their face occasionally. Hence, you should be prepared for some clean-up when bringing this dog home. If you want to bring home an Akita from a rescue that will be a great addition to your home rather than a burden, we are here to help.
This guide will list some of the best Akita rescues in the United States. We carefully selected them because of their reputation and experience in this field. They are compassionate about these dogs and take proper care before listing them for adoption. But we recommend visiting, seeing, and spending some time with the dogs before proceeding with the adoption process.
Before you scroll down this list of the best Akita rescues in the United States, you can check out these other rescue shelter recommendations from our team at We Love Doodles: Best Bloodhound Rescues in the United States and Best Samoyed Rescues in the United States.
Find an Akita Rescue Shelter Near Me in the United States
Our team at We Love Doodles created this list of the best Akita rescues in the United States to help you find a suitable companion to introduce into your home.
Akita Product Recommendations: Best Shampoos For Matted Dog Hair and Best Luxury Dog Houses.
1. Midwest Akita Rescue Society
Midwest Akita Rescue Society is a strong advocate for this dog breed in the Midwest. It is a volunteer-only, charitable organization whose single mission is to rescue, rehabilitate, medically treat, and rehome relinquished, homeless, and abandoned Akitas.
Midwest Akita Rescue Society rescues and adopts Akitas in various Midwest states, including:
Illinois
Michigan
Indiana
Iowa
Kansas
Kentucky
Wisconsin
Ohio
Missouri
Minnesota
Since its emergence, the Midwest Akita Rescue Society has placed more than 800 Akita in their forever homes. After taking these dogs off the streets and into shelters, they evaluate and medically treat them all.
All dogs are tested for various health conditions, including heartworm disease. Any known health condition is addressed professionally by their vets. They also provide surgery and dental care for dogs that need them.
After meeting the unique health needs of the dogs, Midwest Akita Rescue Society ensures all rescued pets are:
Fully vaccinated
Dewormed
Microchipped
spayed/neutered
Midwest Akita Rescue Society was formed by a group of concerned individuals in 1998. These volunteers felt they could help in-need and orphaned Akitas in the Midwestern region of the United States. Today, the organization has many volunteers and foster homes in the Midwest who care for these dogs until they are adopted.
The dogs are cared for, trained, and socialized in their foster homes while awaiting adoption. They also enjoy a lot of attention, love, and support from their foster families. Midwest Akita Rescue Society ensures the dogs are only released to responsible families who desire to have this breed.
They do a lot of screening to ensure the dogs are only paired with compatible families and vice versa. You can contact them or check their website for available dogs before filling out the adoption form.
Midwest Akita Rescue Society Details
2. Best East Akita Rescue
Best East Akita Rescue is a charitable rescue group that does hands-on rescue. They are dedicated to rescuing this dog breed and giving them a second chance at life. Best East Akita Rescue is powered and operated by volunteers.
The rescue group was established in 2011 by a small group of concerned Akita owners and volunteers who wanted to help the breed because of the high number of Akitas in need in the metropolitan Tri-State area.
They rescue and rehome Akitas in New York, New Jersey, and throughout the Northeast. Their priority is to rescue, medically treat, rehabilitate, and find homes forever for homeless, abused, and neglected Akitas.
Best East Akita Rescue also addresses various Akita services, including providing referrals, educating potential owners, supporting Akita owners, and evaluating Akitas in shelters and private homes. Most dogs come from local shelters after being turned in by their owners or found as strays.
They rescue these dogs and address the issues that might cause them to be surrendered. Any medical or behavioral issue is addressed professionally before being listed for adoption. Whenever there is an Akita in a shelter, Best East Akita Rescue will be notified.
They will send a volunteer to the shelter to determine if the dog is a good candidate for adoption and if there is room to foster it. If everything checks out, they will rescue the dog from the shelter and attend to its medical, physical, and emotional needs.
All rescued dogs under their care are:
Wormed
Spayed or neutered
Vaccinated
Microchipped
The dogs remain in foster homes until they find a suitable family. While awaiting adoption in their foster homes, the dogs undergo obedience training and socialization, which helps to prepare them for their forever homes.
Best East Akita Rescue Details
3. Akita Rescue Mid-Atlantic Coast
If you are looking for the best place to adopt an Akita in the Washington, DC, area, Akita Rescue Mid-Atlantic Coast is one of the best options to consider. Akita Rescue Mid-Atlantic Coast has served the eastern United States for about four decades.
They are on a mission to help as many Akitas as possible, providing them with necessary medical care and finding new homes for them. Every rescued and owner-surrendered dog that comes to them is first sent to the vet.
The vet runs a complete health exam on the dogs to ascertain their current health state and unravel any underlying health conditions. If diagnosed with any health condition, the dog will be treated immediately, regardless of how much it costs.
After the treatment, the vet will vaccinate, deworm, and microchip the dog before sending them to a foster home. All rescued dogs are placed in loving family environments where they are given the love, care, and attention they deserve.
All dogs are behavior and temperament evaluated before adoption. The results from the evaluation are used in placing the dogs in the right family. Any dog with temperament or behavioral issues is given special attention and additional training.
In addition to rescuing and rehoming this breed, Akita Rescue Mid-Atlantic Coast provides a wide range of Akita needs, including educating potential Akita owners and supporting existing owners.
They do not only support those who adopt from them but also all Akita owners, regardless of where and how they got their dogs. Akita Rescue Mid-Atlantic Coast's goal is to prevent this breed from ending up in shelters and being euthanized.
Potential adopters are screened thoroughly and carefully to ensure a perfect match and compatibility between Akita and the family.
One amazing thing about this rescue is that their support does not stop at adoption; they offer assistance to their adoptive families throughout the lifetime of their dogs. Thanks to their lifelong support, you can always reach out to them to ask questions and seek advice about your dog.
Akita Rescue Mid-Atlantic Coast Details
4. Rakki-Inu Akita Rescue
Rakk-Inu Akita Rescue is a popular and highly reputable pet rescue organization. Located in Virginia Beach, VA, this non-profit organization serves primarily Eastern VA, SC, and NC. If you reside in and around these states and want to adopt a healthy and happy Akita, Rakki-Inu is the best rescue organization to contact.
They are dedicated to finding loving, responsible homes for their rescues and provide help/support to Akita owners nationwide. Most dogs under their care come from shelters or are surrendered by their owners. Rakk-Inu Akita Rescue is informed about any Akita that ends up in a shelter in their region.
They pull these dogs off the shelters and immediately take them to an approved vet to be given a wellness exam. All rescued dogs are health-examined and given appropriate treatment. They are also wormed, vaccinated, spayed or neutered, and microchipped before adoption.
The dogs live in loving foster homes until a suitable family comes for them. Akitas are extraordinarily cute as puppies. These dogs grow up to be willful and powerful. Once the puppy is grown, some owners might not want or be able to handle the challenges of living with one at home, which is one of the reasons many Akitas end up in shelters.
Fortunately, this rescue helps Akita owners understand their dogs better. They provide information and resources to help potential and existing owners understand this breed's characteristics to prepare them for the challenges or know how best to handle their dogs.
Rakk-Inu Akita Rescue also spreads the all-vital message to neuter or spay all animals to prevent unintentional litter. You can also consult them for advice on training and raising this breed. They provide lifelong support to all their adopters, so you will not be raising your Akita alone.
Rakki-Inu Akita Rescue Details
5. A Passion for Paws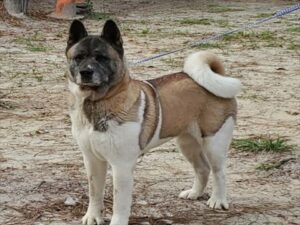 A Passion for Paws is a certified, non-profit rescue organization dedicated to saving Akitas and other needy dogs. They rescue and provide support for dogs in need, providing vet care, food, and temporary housing until the dogs find their forever homes.
A Passion for Paws Akita Rescue is a no-kill rescue organization primarily focusing on Akitas and its unique needs. Since its emergence in 2006, the organization has saved more than 1000 Akitas and other dogs. After saving these dogs, they medically treat and rehabilitate them.
Regardless of how much it costs to revive an Akita and give it a second chance at life, this non-profit organization will handle it. They survive solely on donations and seek assistance in many ways, one of which is adopting their dogs.
They have a large facility where they temporarily house and care for their rescued dogs. A Passion for Paws Akita Rescue is one of the most active dog rescue organizations in the Southwest United States, as they actively take in dogs on a weekly, if not daily, basis.
The organization comprises volunteers who dedicate their time to helping Akita and other dog breeds live better lives. In addition to vetting, housing, and feeding these rescued dogs, A Passion for Paws trains and socializes them while awaiting adoption.
A Passion for Paws Akita Rescue Details
6. Namaste Akita Rescue Alliance
Last on the list of the best Akita rescues in the United States is Namaste Akita Rescue Alliance. Namaste Akita Rescue Alliance is for our friends in California looking for a place to adopt this lovely dog breed. This California-based Akita rescue is dedicated to rescuing and rehoming Akitas in need.
It is a small but committed group of volunteers with families and full-time jobs. The volunteers also have pets of their own that they care for. They all handle many tasks necessary to care for the rescued dogs in the program and ensure they are well-prepared and ready to be placed in forever homes.
The volunteers spend their evenings and weekends evaluating applicants, socializing and walking the dogs, taking them to vet appointments, training and grooming them, and tending to their unique needs.
Namaste Akita Rescue Alliance focuses on Akitas at risk of being euthanized in local shelters. They assist Akita owners who can no longer keep their dogs and need a secure way to rehome them.
They also provide resources and assistance to owners to prevent them from giving up their dogs. All potential adopters are screened thoroughly to ensure they are a good fit for the dogs. The organization ensures a dog is compatible with the adopter and vice versa before finalizing the adoption process.
Namaste Akita Rescue Alliance Details
Conclusion For The "Best Akita Rescues in the United States"
Those are some of the best Akita rescues in the United States. These rescues do more than save and rehome this breed. They educate potential owners about this breed and its unique needs to ensure you understand what you are going into. You can contact or visit their website to learn about this breed and how best to raise and care for them.
For more guides similar to this list of Akita rescues in the United States, you can check out these other rescue shelter recommendations from our team:
Before you adopt an Akita companion from a rescue shelter in the United States, you can learn more about this dog breed by watching "12 Things Only American Akita Dog Owners Understand" down below: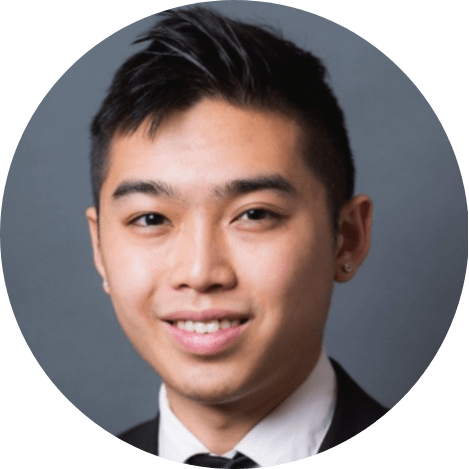 Andy is a full-time animal rescuer and owner of a toy doodle. When he's not saving dogs, Andy is one of our core writers and editors. He has been writing about dogs for over a decade. Andy joined our team because he believes that words are powerful tools that can change a dog's life for the better.
Why Trust We Love Doodles?
At We Love Doodles, we're a team of writers, veterinarians, and puppy trainers that love dogs. Our team of qualified experts researches and provides reliable information on a wide range of dog topics. Our reviews are based on customer feedback, hands-on testing, and in-depth analysis. We are fully transparent and honest to our community of dog owners and future owners.