Ashland Farms' dog food is a name you'll see frequently as you compare healthy dog foods.  But how good is it? And should you try it? We have developed just the right review to help you make that decision.
Ashland Farms is largely considered to be a good dog food because it is developed with organic ingredients as much as possible without by-products, preservatives, or artificial additives.
All dog owners want to give their furry friends the best quality food available, but it's challenging to choose when there are so many varieties. In times when potentially excessive amounts of by-products result in dog food products being recalled, it is important for pet owners to be conscious of their dog's diet.
The brand provides a selection of fully prepared, nutrient-balanced, and delicious meals; however, its products may not be suitable for your dog if they have difficulty digesting raw diets or do not prefer natural flavors.
Before scrolling down this guide, "Is Ashland Farms a Good Dog Food," check out: Is Food Coloring Safe For Dogs? (2023) and Is Cilantro Good For Dogs? (2023).
Why Is Ashland Farms Popular?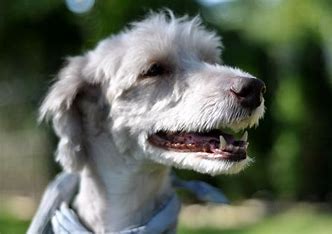 Ashland Farms produces the finest, USDA-certified, human-grade unprocessed dog food. This means the ingredients are healthy enough for humans to ingest — something not all dog food companies can claim. It may be a fantastic option to think about if you're seeking high-quality dog kibble.
Dog food from Ashland Farms is 100% nutritious, devoid of grains and chicken, made in small batches, and contains no maize, grain, soy, or gluten. This food is created with a variety of fresh items. To keep your dog's food as organic as possible, no by-products, preservatives, or artificial additives are employed.
Ashland Farms' natural and raw dog food enables you to provide your pet with balanced food every day without the use of supplements or special diets. The company offers a full money-back promise if you're not happy with the food; the company stands behind their products.
Ashland Farms products include both tiny and big kibble sizes, as well as a variety of tastes. For dogs who prefer smaller meals, such as puppies or older dogs, the little kibble is ideal.
While most prefer the multipack that has a fair selection of high-quality ingredients and a choice of beef, turkey, or chicken that ought to satisfy most dogs, some dogs tend to ignore their food because of the lack of treats.
Who Makes Ashland Farms Dog Food?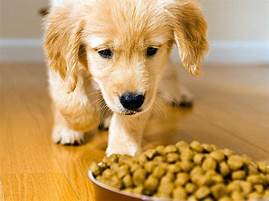 A family-run enterprise, Ashland Farms has been producing dog food for more than 25 years. The business is based in Pennsylvania, and all of its goods are produced there.
Ashland Inc. creates products for Ashland Farms' signature dog food. It's a growing business that concentrates on making and selling pet supplies.
What Are Ashland Farms Dog Food Ingredients?
Ashland Farms' dog food's primary ingredients include:
Chicken, broth, and a natural flavor
Vegetables typically free from preservatives (potatoes, sweet potatoes, peas, spinach)
Organic whole eggs
Dried, fruits (apples, bananas, carrots, pumpkin, flaxseed)
Alfalfa meal
Spirulina
Kelp meal
Dried salt
Minerals
Yucca extract
Vitamins
Mixed tocopherols
Dried kelp powder
What Potential Issues Could Ashland Farms Dog Food Cause?
Ashland Farms places great emphasis on preparing dog food from natural ingredients and no chemical additives, therefore, it typically doesn't carry side effects. However, as a raw diet, there may be some adverse reactions when you change your dog's diet.
The most frequent negative consequences include a lack of vitality and decreased appetite, diarrhea or constipation, and change in feces consistency. You can avoid these adverse effects by giving your dog a bit of extra food or by including a source of fiber in their diet. This will enable them to obtain the nourishment they require without enduring these symptoms.
The ingredients in Ashland Farm's dog diet might not sit well with dogs with delicate stomachs for whom raw meals may be difficult to digest, and some canines may be allergic to specific components or grains.
If you would prefer for your dog to adapt to this diet, you must gradually slowly begin giving them the new food over time.
What Are the Benefits of Ashland Farms Dog Food?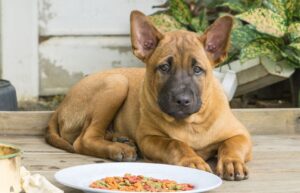 This is a sought-after dog food brand for a few reasons. Firstly, it is a balanced diet because it doesn't include preservatives or additives, unlike other dog food brands. All of the ingredients are carefully picked from reliable sources.
Ashland Farms' dog food is an all-in-one meal with everything a dog needs to stay strong and healthy. Fresh chicken, entire eggs, chicken-derived natural flavors, and vegetables are all included in the formula, giving your dog essential nutrients. The unprocessed chicken has been delicately prepared to prevent protein breakdown and contamination, making it excellent for your dog's skin.
Dogs that take smaller portions, like puppies or older dogs, can benefit from Ashland Farms' dog food's small kibble size since tiny kibble proportions fit perfectly well and are ideal for little jaws.
You can also select the taste that your little pet will prefer from the multi-pack of Ashland Farms' dog food, which comes in a number of flavors. The multi-pack has three flavors to choose from so you don't need to buy more than one.
More importantly, the brand reasonably prices its products and is accessible. Prices typically start just above $10 and go over $50. Small bags or treats are well under $10 with some even as low as $2.
Who Sells Ashland Farms Dog Food?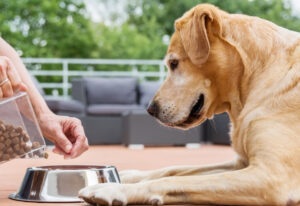 The brand is available widely across retail stores and online. A few places where you can find Ashland Farms' products are Family Dollar, Walmart, Amazon, Chewy, PetSmart, Petco, eBay, and Pet Care.
What Should You Consider Before Switching to Ashland Farms Products?
The cost can be excessive. Only dog owners who can afford nutritional food are able to use Ashland Farm's products. So if you are a multi-pet household or your income simply does not allow you to spend so much on one packet of food, Ashland Farms may not be feasible.
Another thing to note is that the dog food by Ashland Farms will not last as long as dry dog diets with preservatives and additives typically do. You have to keep this kibble in the refrigerator and use it right away since the flavor might diminish after a few weeks.
Also, your dog may not enjoy the flavor of his new diet. As such, switching your dog to a different eating plan might take some time. It could be necessary to gradually alter your dog's food. Due to organic ingredients like fruits, some dogs may altogether not be interested in eating it.
Moreover, Ashland Farms products are usually not a common diet. Instead, it is a unique munch or snack that you only give to your pet on rare occasions to surprise them with a tasty new delicacy.
But it is important to remember that if you wish to vary your dog's diet, there is no one guide or correct formula to do it — it is not a straightforward process. The ideal diet for one dog may not necessarily be the finest for another since every dog is unique.
Finding a distributor of Ashland Farms' dog food could be a little trickier in certain remote areas since the ingredients are not quite as readily available as they are of other dog diets hence, the company may not supply in specific places. You may need to order online.
Frequently Asked Questions
What are the ingredients in Ashland Farms' dog food?
Ingredients include whole grain corn, corn gluten meal, chicken by-product meal, chicken fat, soybean meal, wheat middlings, meat and bone meal, rice bran, corn distillers dried grains, chicken, ground rice, natural chicken flavor, salt, and fish oil, among others.
What ingredients should you avoid in dog food?
Try to avoid preservatives and ingredients like BHA, BHT, Ethoxyquin, Nitrates/Nitrites, Propyl Gallate, Carrageenan, MSG, and Sodium Hexametaphosphate.
What food should dogs avoid eating?
Dogs should never eat chocolate, grapes, onions, or artificial sweetener.
Conclusion for "Is Ashland Farms a Good Dog Food"
If there is one thing that can be said with certainty about Ashland Farms' dog food, it is that you can count on a nutritious, balanced meal since all of the ingredients are organic and come from reliable sources.
Dog food from Ashland Farms provides a comprehensive diet that provides the proteins, lipids, and minerals that a dog needs to keep healthy. Compared to commercial diets, Ashland Farm's products may be somewhat pricey, but it provides a guarantee that they will work.
If you enjoyed this guide, you might also like:
Learn more about dog food by watching "Pet Nutritionist Ranks Dog Foods | Tier List" down below:
Garrett loves animals and is a huge advocate for all Doodle dog breeds. He owns his own Goldendoodle named Kona. In addition, he volunteers at the Humane Society of Silicon Valley, where he fosters dogs and helps animals. Garrett enjoys writing about Doodles and believes that dogs can teach humans more about how to live than humans can teach a dog.
Why Trust We Love Doodles?
At We Love Doodles, we're a team of writers, veterinarians, and puppy trainers that love dogs. Our team of qualified experts researches and provides reliable information on a wide range of dog topics. Our reviews are based on customer feedback, hands-on testing, and in-depth analysis. We are fully transparent and honest to our community of dog owners and future owners.