While Yoplait Yogurt can be quite delicious for many people, one question dog owners wonder is: "Is Yoplait Yogurt safe for dogs?"
Yoplait is a France-based yogurt brand, jointly owned by the US-based company General Mills, has taken the world by storm for its amazing health-promoting properties.
Tasty, creamy, and nutritious, Yoplait has several delicious flavors and textures in its arsenal. This gelatin-free spin on plain, non-fat yogurt is packed with calcium, vitamins, proteins, and probiotics that benefit human health in numerous ways.
But is it also safe for dogs to eat? And if yes, how much Yoplait yogurt should your dog consume in a day? Read on to find out.
Before scrolling down this guide, "Is Yoplait Yogurt Safe For Dogs," check out these other dog articles from our team at We Love Doodles: Is Castor Oil Safe For Dogs and Is Aquaphor Safe For Dogs?
Can Dogs Eat Yoplait Yogurt?
Simply put, yes. Dogs can eat Yoplait yogurt because this brand is known to have an abundance of calcium and probiotics in its product that can help restore a dog's microbiome to an optimum and balanced state.
If your dog's fond of fruits or has a sweet tooth for juicy berries, you're in luck. Yoplait yogurt is yummy even when it's plain, but when it's naturally flavored with strawberries, blueberries, or vanilla, it makes for the best low-calorie dessert for dogs and humans.
So if you're wondering whether your dog can eat Yoplait Yogurt safely, the best way to know for sure is to check the list of ingredients on the packaging of Yoplait products.
As long as it doesn't have any added sugars, artificial sweeteners like Xylitol, or added preservatives, it's safe for your dogs. A generous serving of Yoplait yogurt is also jam-packed with several nutrients that your dog can benefit from.
Related: Can Dogs Eat Rice Krispies and Can Dogs Eat Canned Chicken?
The Benefits of Yoplait Yogurt For Dogs
Apart from being high on nutrients, Yoplait yogurt offers a wide range of health benefits. Let's take a look at some benefits of Yoplait yogurt for dogs.
1. Yoplait Offers Lactose-Free Options
A lot of adult dogs and young puppies, no matter the breed, are lactose intolerant. Consuming daily products like milk and locally produced plain yogurt can upset your dog's stomach.
Fortunately, Yoplait yogurt offers completely lactose-free options in two delicious flavors — French vanilla and strawberry.
Giving your dog dairy items is harmful even in the short term because many dogs cannot break down lactose. If your dog has diarrhea or an irritated bowel, Yoplait yogurt can replenish your dog's digestive system with potassium and probiotics.
2. Yoplait Is A Powerhouse Of Gut-Friendly Bacteria
Even the Yoplait label will tell you how this brand of yogurt is good for your dog. Unlike other yogurt brands, Yoplait yogurt hosts a dense population of active live cultures and gut-friendly bacteria like L. acidophilus.
These probiotic cultures live in the gut, and when your dog's inner-microbiome is disturbed from illnesses or post-operative medications, the bacteria help bring about a much-needed balance.
The probiotic properties of Yoplait yogurt help improve digestion to further enhance your dog's immune system against invasive bacteria.
3. Yoplait Boosts Muscle Strength
Rich in protein, Yoplait yogurt has the power to heal damaged muscles and tissues to enhance your dog's overall strength. If your dog seems tired and lethargic from excessive muscle strain, a bowl of Yoplait yogurt over a few days can aid in repairing damaged cells, muscles, and tissues.
Yoplait also promotes the growth of new cells and tissues that help your dog recover and heal from injuries sooner. The best part? Unlike medicines, the protein content in Yoplait yogurt repairs and strengthens muscle tissues naturally with a holistic approach.
4. Yoplait Improves Skin Conditions
It isn't unusual for dogs to experience skin disorders like itchiness, mange, and painful rashes. Even growing puppies experience pigmentation disorders and excessive shedding as they transition from their primal coat to mature ones.
Instead of using heavy-duty ointments and medications, you could feed your puppy some Yoplait yogurt and see visibly positive results. The active cultures in Yoplait naturally destroy yeast, which is the main culprit for skin issues in dogs.
The bacteria present in Yoplait yogurt repair damaged skin cells to give your dog a soft and shiny coat. It can also solve shedding problems to a large extent.
Recommendations: Best Dog Food For German Shepherds with Skin Allergies.
5. Yoplait Enhances Bone Health
Dogs need a reliable and abundant source of calcium for their bones. Yoplait yogurt is laden with calcium and Vitamin D, with a single serving of Yoplait yogurt covering up to 30 percent of your dog's daily consumption of calcium and about 20% of Vitamin D. These nutrients certainly pack a punch as they help keep your dog's bones strong and healthy in the long run.
6. Yoplait Maintains Blood Pressure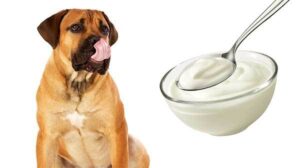 Is your dog suffering from bouts of hypertension? This could be an indication of blood pressure fluctuations. Adding Yoplait yogurt to your dog's diet can help improve the situation.
Thanks to nutrients like calcium and potassium, Yoplait yogurt is equipped to maintain blood pressure and treat symptoms of low blood pressure.
A single serving of Yoplait Whips contains about 180 milligrams of potassium while their Thick and Creamy Yoplait carries about 290 milligrams of potassium. A daily dose of 4,700 milligrams of potassium can effectively improve blood pressure.
Related: Best Dog Treat Dispensing Cameras and Best Dog Treat Dispensers.
The Downside of Feeding Your Dog Yoplait Yogurt
Despite its many benefits, Yoplait yogurt could pose some side effects with dogs. Here are a couple of things to keep in mind when giving your dog Yoplait yogurt.
In some rare cases, even lactose-free yogurt can cause mild digestive issues like diarrhea or constipation. If this happens to your dog, stick to feeding it small quantities of Yoplait with fiber-rich foods like oats or millets instead.
The adverse reaction could also be a sign of an allergy. In this case, Yoplait Original is a better choice because it's not flavored and contains no added sugar. Peach-flavored Yoplait is known to have the most amount sugar content at almost 11 percent. Refrain from giving your dog this flavor because sugar poses a slew of health risks like cavities, diabetes, and the inevitable weight gain.
Yoplait Yogurt As Treats For Dogs
Yoplait yogurt is creamy, soft, and lip-smackingly delicious on its own. You could let your dog eat some from the pack itself but you could also pair this yogurt with other foods to make interesting and tasty snacks for dogs.
1. Frozen Yoplait Popsicles
Store-bought ice cream contains artificial sweeteners or a tremendous amount of sugar that can easily upset your dog's stomach. Instead, make some frozen Yoplait yogurt treats and win your dog over. You can even use bone-shaped molds for these popsicles. Not only will it please your dog's palette, but it will also look incredibly appetizing.
2. Banana And Yoplait Smoothies
Here's one that both you and your dog can share — a thick banana and Yoplait yogurt shake. Whether they like other fruits or not, most dogs love bananas.
Churn a few ripe bananas with a scoop of plain Yoplait yogurt in a blender. If it's a particularly warm day, throw in some ice cubes for that "crushed ice" texture and serve it cold.
The creaminess from Yoplait yogurt and the natural sweetness from the bananas creates the perfect medley of flavors and textures that your dog is bound to love.
Related: Can Dogs Eat Banana Bread and Homemade Peanut Butter Banana Dog Treat Recipe.
3. A Yoplait Cereal Bowl
If you want to control how much carbs you're feeding your dog, replace grains like rice and wheat with fiber-rich foods like oats. A porridge of oats on its own can get quite boring, but top it off with a nice layer of Yoplait yogurt and you have a meal that will get slurped up in no time. If your dog isn't a fan of yogurt, to begin with, this cereal bowl is a great way to sneak some yogurt into your dog's diet.
Related: Can Dogs Eat Strawberry Yogurt?
Conclusion For "Is Yoplait Yogurt Safe For Dogs"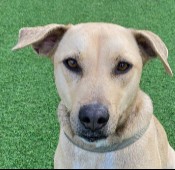 So, can dogs eat Yoplait yogurt? They most certainly can. If humans are allowed nutritious yogurt options to choose from, dogs must have the privilege to do the same. However, as mentioned earlier, your dog could be allergic to yogurt, too.
When introducing Yoplait into your dog's diet, start with small portions that will help you assess whether this brand of yogurt is a good choice for your loved one. If you notice some unusual symptoms, consult a vet immediately.
If you find this guide, "Is Yoplait Yogurt Safe For Dogs," helpful, check out these related articles from We Love Doodles:
Aside from Yoplait Yogurt, you can learn more about the types of human food that a dog can consume by watching "Can Dogs Eat Yogurt" down below: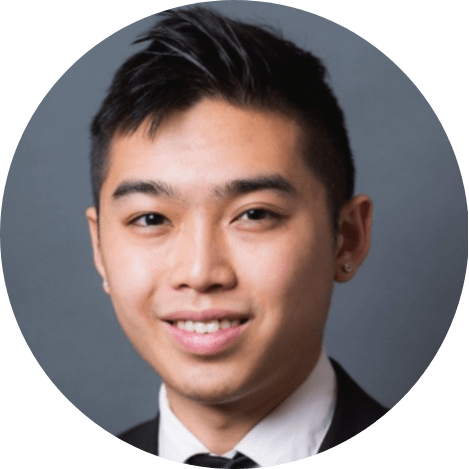 Andy is a full-time animal rescuer and owner of a toy doodle. When he's not saving dogs, Andy is one of our core writers and editors. He has been writing about dogs for over a decade. Andy joined our team because he believes that words are powerful tools that can change a dog's life for the better.
Why Trust We Love Doodles?
At We Love Doodles, we're a team of writers, veterinarians, and puppy trainers that love dogs. Our team of qualified experts researches and provides reliable information on a wide range of dog topics. Our reviews are based on customer feedback, hands-on testing, and in-depth analysis. We are fully transparent and honest to our community of dog owners and future owners.