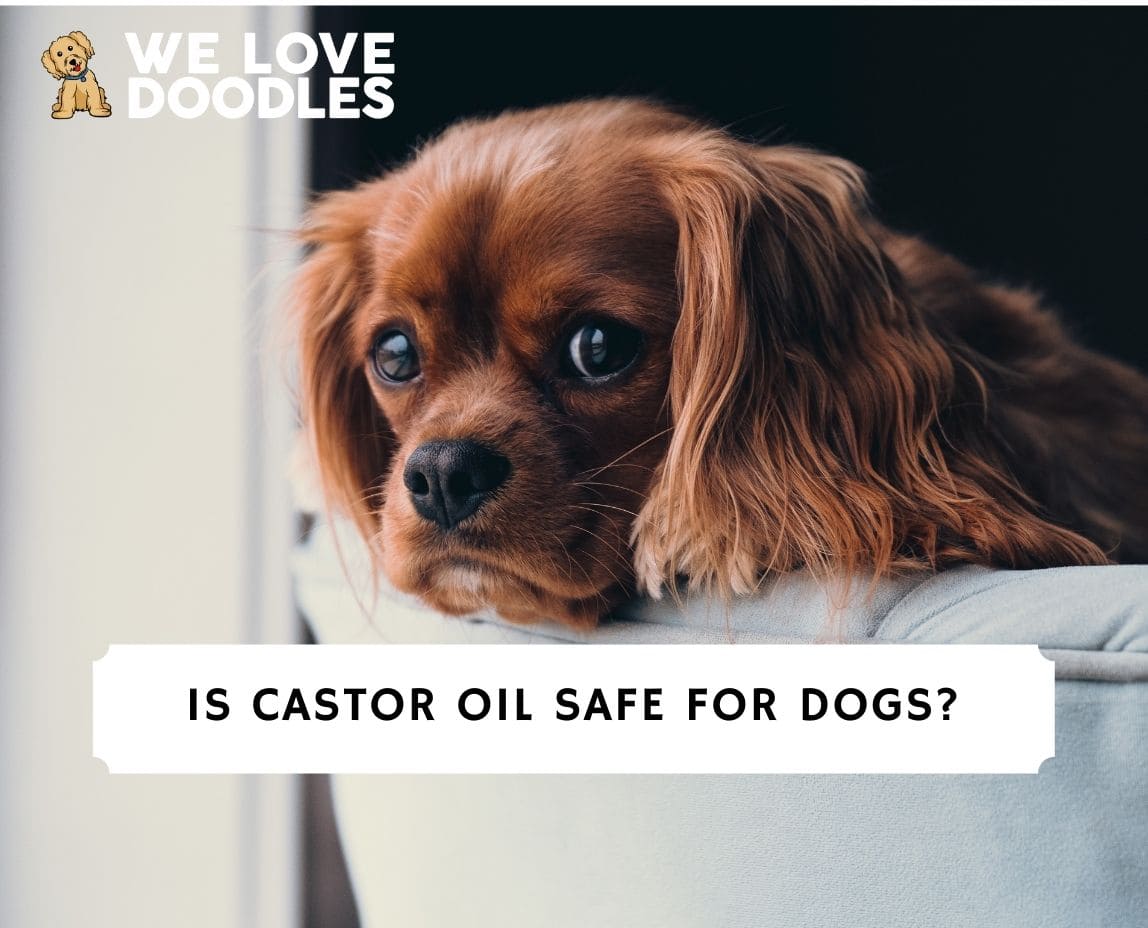 If your dog is exposed to castor oil, then is castor oil safe for dogs? Castor oil has a long history as a panacea for humans. Egyptians used it to treat eye problems. American pioneers used it to dose their children from the 1800s onwards.
They didn't limit it to children either. Castor oil quickly became the all-purpose solution to everything from heartburn to constipation. Is castor oil safe for dogs?
Before scrolling down this guide, "Is Castor Oil Safe For Dogs," check out these other dog questions: Is Aquaphor Safe For Dogs and Is Cumin Safe For Dogs?
What is Castor Oil?
Before we get into whether or not castor oil is safe for dogs, let's talk a little about what it is. Castor oil derives from the castor bean. The plant is native to Africa. It's famous for its beans, which have a variety of medical applications. Today, it's most often used by dentists filling cavities.
It's also a unique plant in that it's the only one of the species Ricinus Communis. Although Ricinus is the Latin for a specific type of tick, that's one thing you can't treat your dog for using castor oil. So, what can castor oil for dogs do, and is using it safely?
More Dog Questions: Are Smoked Bones Safe For Dogs and Are Bell Peppers Safe For Dogs?
Is Castor Oil Toxic to Dogs?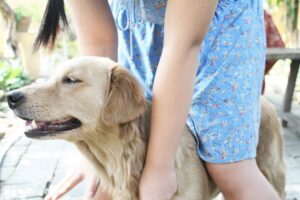 So, is castor oil toxic to dogs? Given how many human medicines aren't suitable for dogs, it's a reasonable question. It's also a more complex answer than you might expect. The answer to 'can castor oil be used on dogs' is yes.
Not only is castor oil good for dogs, but many vets and groomers recommend it. That said, there are a few limitations. The most crucial is that castor oil is toxic to dogs if you administer it orally. What that means is you won't be dosing your dog with a teaspoon of castor oil the way you would a person.
The ricin in castor beans can cause all kinds of problems if ingested, including:
Drooling
Abdominal pain and straining
Severe and bloody diarrhea
Tremors
Low blood pressure
Given these potential side effects, why do so many vets sign off on castor oil for dogs? The answer is that it's all to do with how you apply it. Let's have a look at a few circumstances where, far from being fatal, castor oil is good for dogs.
More Dog Questions: Can Dogs Take Mucinex and Can Dogs Eat Rice Krispies?
Castor Oil for Dogs With Dry Skin
While castor oil isn't effective against ticks, it can help alleviate symptoms caused by other biting parasites, especially fleas. That's because one of the most persistent signs of flea allergy is red, itchy, or dry skin.
A dog's natural reflex, confronted with this type of skin inflammation, is to scratch. Unfortunately, not only can this make the dry skin worse if your dog breaks the skin, but it also runs the risk of an infection developing.
Castor oil for dogs is an excellent way to relieve these symptoms. Bearing in mind that you can't feed your dog castor oil, the best way to apply it is topical. Most vets recommend doing this in a bath.
There are a few things to keep in mind when administering a castor oil bath for dogs. The primary one is that since ingesting even small amounts of castor oil is toxic for dogs, you must rinse and dry them thoroughly.
The last thing you need is an emergency trip to the vet for the poisoning on top of an ongoing skin condition. Another consideration is that castor oil for dogs with dry skin takes time to work. Carefully rub the castor oil into your dog's skin, taking care to avoid the eyes and mouth.
Then let it stand for five to ten minutes. While waiting, we recommend supervising your dog because if they're anything like ours, they may try to wash the foreign substance off. In a castor oil bath, that can be dangerous.
The other is that over-bathing your dog can make the problem worse because it strips your dog's fur of the oils it needs to stay hydrated. So, if you're using castor oil for dogs with dry skin, consult with your vet to find out how often you should do this.
More Dog Guides: Can Dogs Have Sesame Oil and What Should I Do If My Dog Ate Coconut Oil?
Castor Oil For Dogs With Skin Allergies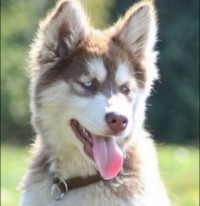 One popular use of castor oil for dogs is to treat skin allergies. These can develop for various reasons, including as a symptom of food or environmental allergies.
Food allergies, in particular, can be difficult to diagnose, and dogs may suffer itchy, irritated skin for weeks while you experiment with elimination diets and single-ingredient meals.
This is another circumstance where a bath with castor oil for dogs can help manage symptoms and reduce your dog's need to scratch their skin.
Again, it's important to stress that while castor oil is good for dogs with these skin conditions, it's essential you only apply it topically to ensure absolute safety.
After letting it sit for several minutes, you must follow it up with a thorough wash with shampoo, ideally for sensitive skin, and then a rinse and dry.
Related: Common Goldendoodle Food Allergies and Everything You Need to Know About Chicken Allergy in Dogs.
Additional Benefits of Castor Oil for Dogs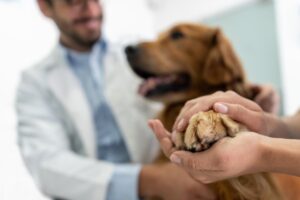 While castor oil is good for dogs with skin conditions, that's not the only advantage. Let's look at other ways you can safely use castor oil for dogs.
1. Castor Oil For Dogs With Ear Infection
You might think the answer to this question is no. After all, castor oil is toxic for dogs if ingested. But there's a world of difference between a dog's digestive tract and the ear canal. That means you can safely use castor oil on dogs with ear infections.
There are several benefits to using a few drops of castor oil in your dog's ears can be an effective remedy against ear infections because castor oil is:
Antifungal
Anti-inflammatory
Antibacterial
Nevertheless, while castor oil for dogs with ear infections is a safe and effective home treatment, it's still important you consult with your vet before applying it. They'll ensure you know how much castor oil is safe and how often you should apply it to your dog.
2. Castor Oil and Canine Cataracts
Another effective use of castor oil for dogs is as a cataract treatment. If your dog suffers from cataracts, then applying a few drops of castor oil to their eyes with an eyedropper can help resolve the problem.
However, the process may take time, and it may be months before you see an improvement. For a faster result, you should consider canine cataract surgery, though there will be a longer recovery time.
3. Castor Oil For Dogs With Tumors
Topically applying castor oil to a dog with tumors is another safe way to use castor oil on dogs. Application is similar to giving castor oil to dogs with skin allergies or dogs with dry skin.
Gently massage castor oil into the tumor, cyst, or growth twice a day. Depending on the location, using an Elizabethan collar to ensure your dog doesn't accidentally ingest castor oil may be necessary.
As always, make sure the castor oil is thoroughly rubbed into the tumor or cyst and that there is no excess on the skin's surface. Another option for dogs who groom obsessively is a castor oil pack.
You can make a castor oil pack for dogs by soaking several layers of cloth in castor oil and using a dressing to hold it in place. For the best result, you will need to then place a heating pad on top of the castor oil pack for one hour at a time.
Never leave a dog with a heating pad and castor oil pack unsupervised, as this could lead to accidents. Another reason to be cautious when applying castor oil to canine tumors is that the oil may initially cause swelling.
And, occasionally, the castor oil may even lead to the tumor or cyst opening and drain. On paper that might sound desirable. But if it happens too quickly, your dog could suffer anemia, and without medical attention, this can lead to death.
4. Castor Oil For Dogs With Constipation
We use castor oil to treat human constipation all the time. So, it's not surprising that many people believe they can use castor oil on dogs with constipation. However, this is extremely dangerous.
Once again, it's important to stress that for castor oil to be safe for dogs, your dog mustn't ingest it. That means that the only way to use castor oil as a constipation treatment is by swallowing a spoonful.
In this situation, the side effects of castor oil outweigh any potential benefits your dog might derive from it. Of course, constipation in dogs can be extremely uncomfortable for them.
With that in mind, you are better off finding alternative treatments to solve the problem, such as:
Adding fiber to their food
Giving them a teaspoon of olive oil
Massaging their stomach
Exercising dogs more often
All of these are effective home remedies for canine constipation without the ricin-induced side effects of castor oil for dogs.
Related: Rare Dog Diseases Every Owner Should Know and Best Dog Foods For Joint Health.
Conclusion For "Is Castor Oil Safe for Dogs"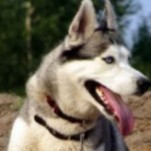 Can castor oil be used on dogs? Broadly speaking, yes. Castor oil for dogs has various medical applications, though some have a more immediate success rate than others.
However, even small amounts of castor oil for dogs can be toxic if eaten, so it's crucial that if you decide to treat your dog with castor oil, you take precautions to make sure that doesn't happen.
Still, as long as you stick to using castor oil topically or for systems like the eyes and ears, castor oil is safe for dogs.
For more dog questions like this guide, "Is Castor Oil Safe For Dogs," you can check out:
Learn more about your dog by watching "10 Human Foods Your Dog Can Eat" down below: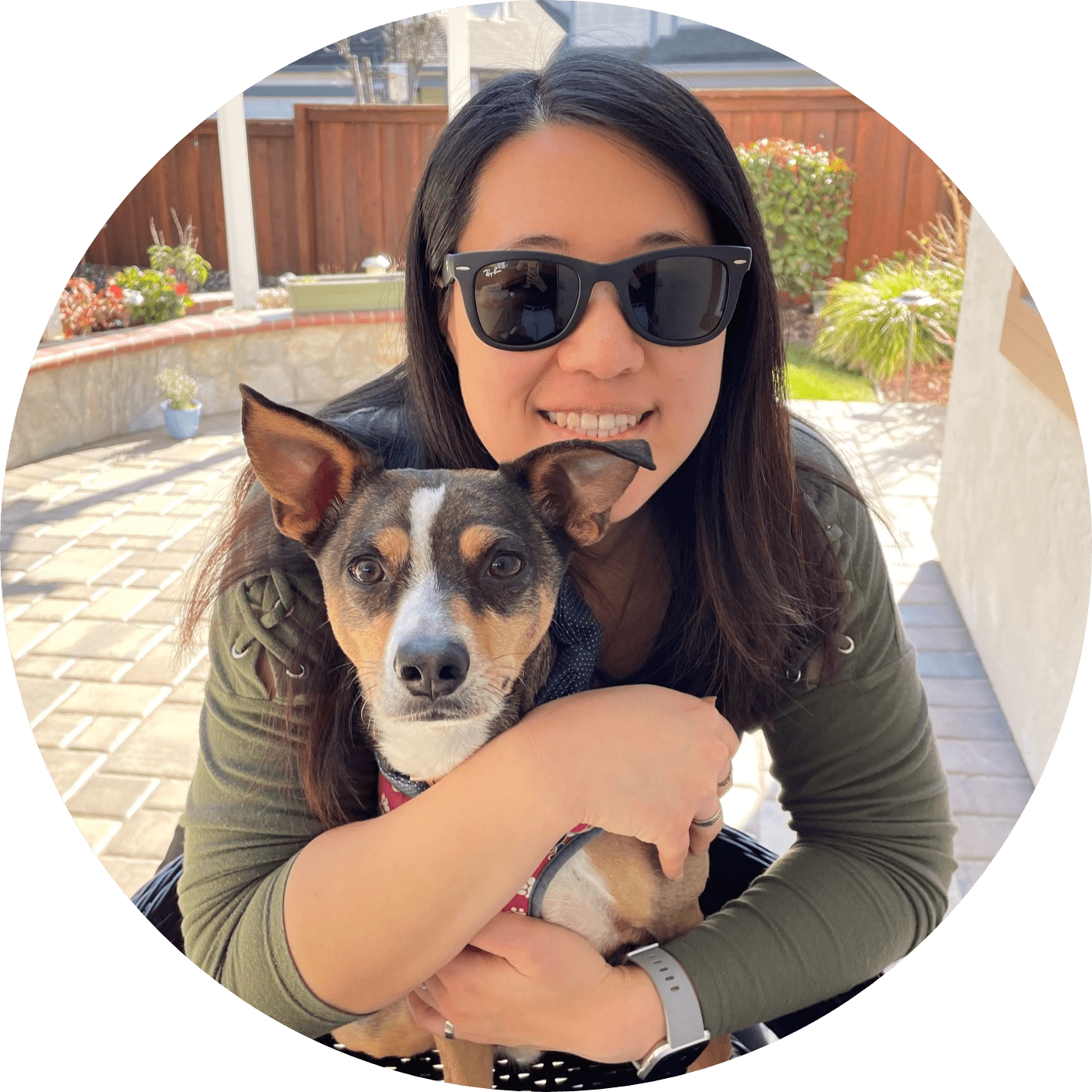 Dr. Sabrina Kong graduated from the Royal Veterinary College in England in 2016 and has been working at a small animal clinic in Northern California since then. She grew up in the Bay Area and got her bachelor's degree from Cal Poly San Luis Obispo. She also became a Certified Canine Rehabilitation Practitioner through a program at the University of Tennessee.
When she isn't in the clinic taking care of her four-legged patients, she enjoys traveling and trying new foods with her friends and her three-legged dog, Apollo. She adopted Apollo from her clinic when he was a puppy with numerous health issues. Dr. Kong truly cares about taking care of animals.