Is Aquaphor safe for dogs? As pet owners, we understand that you have your pet's health at the forefront of your mind. This might include wondering what products are safe for your pet to use or be exposed to.
You might be happy to learn that you're not alone. This is a common query among dog owners. Specifically, you may have wondered about the products Aquaphor or Vaseline and whether or not you could use them on your dog.
You may have Aquaphor, Vaseline, or something similar in your medicine cabinet, as this is a widely used product across the country. Aquaphor and Vaseline are both brand names synonymous with petroleum jelly products.
Two of their most widely known products are Aquaphor Healing Ointment and Vaseline Jelly Original, and they have been on the market for over 90 years. The typical uses for Aquaphor or Vaseline include dry or cracked skin, chapped lips or face, diaper rashes, etc.
If you have a dog, you may have noticed them with similar ailments such as dry skin or rashes and wondered if this product would have the same magical powers on your dog's body as it does on yours. So let's dive deeper into whether or not Aquaphor is safe for dogs.
Before scrolling down this guide "Is Aquaphor Safe For Dogs," check out these similar dog questions: Is Cumin Safe For Dogs and Are Smoked Bones Safe For Dogs?
Using Aquaphor on Your Dog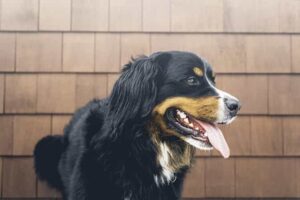 As a caring dog owner who has their pet's best interest in mind, you'll be happy to know that products such as Aquaphor, Vaseline, or other petroleum jelly products are safe to use as an external ointment on your dog. Some common uses for your dog are listed below:
Soothe dry nose (also known as a hyperkeratosis)
Cure dry skin problems such as dry & chapped skin, chapped lips, minor cuts, and burns
It can be used as a moisturizer on dog's paws that are cracked or burned
Dogs can get dry skin just like humans do. This can be caused by an allergic, parasitic, or bacterial reaction to the environment, nutrition, or season. This condition may cause dogs to scratch, rub up, bite or lick excessively. Signs of dry skin include flaky, red, or dandruff patches that can become irritated or sensitive to touch.
Some of these reasons for dry skin may require a change to your dog's diet or further medication. Still, Aquaphor will do a great job at soothing their itching or discomfort until you can speak with your trusted veterinarian so that they can assess the ailment and determine the best course of action.
In some less severe cases, like cold weather, Aquaphor will be the main ingredient to curing and preventing your dog's dry skin. If you decide to use Aquaphor for your pet, it is best to follow the following procedure.
If applying with your hands, be sure to wash them to avoid spreading any bacteria into a possible open wound. Next, apply a small amount of the ointment in a thin layer and rub it on the infected area gently. This can be used two to three times per day.
More Dog Questions: Are Bell Peppers Safe For Dogs?
Side Effects For Dogs Using Aquaphor
Although Aquaphor and other petroleum jelly products have been approved for safe use as an external ointment on dogs, it is crucial to understand that this product is not safe for your dog's consumption.
For example, after applying Aquaphor to your dog's affected area, they are constantly licking the product off, or if they happen to break into your medicine cabinet and can ingest a whole container, this is a situation that is not safe for your dog's health.
You may be thinking, "Aquaphor doesn't smell like food, so why would my dog want to eat it?" Unfortunately for us, there can be several reasons why dogs choose to ingest something they are not supposed to, regardless of whether or not it smells or tastes like their food.
A few of these reasons can be curiosity, stress, boredom, a habit of licking themselves, or they could genuinely be hungry and looking for some more food. Ingesting the ointment in large amounts might make your canine sick and lead to diarrhea and vomiting.
Luckily, this product is not toxic to dogs, so you only have to worry about the worst-case scenario, usually just an upset stomach.
If signs are still present after 2 to 3 days, or if you notice your dog having difficulty breathing or even passing out – take your furry companion to the veterinarian immediately. To avoid this situation altogether, it is best to keep your Aquaphor or Vaseline in a place that your dog has no access to.
If you are worried about your dog licking the product off of themselves, it is suggested that they wear a cone when you cannot watch them closely to prevent or stop the behavior of licking.
Other Products That are Safe For Dry Skin in Dogs
Now that we have established that Aquaphor and Vaseline products are safe to use on your dog's dry skin, you may be wondering what other medications are suitable for your precious puppy.
As long as your dog doesn't have other signs of illness or discomfort, there are some remedies you can try at home to alleviate their dry skin:
A bath with an oatmeal-based shampoo
Use a humidifier to resolve dry air in your home
Rubbing coconut oil on the affected area
Fatty acid supplements such as omega-3
Conclusion For "Is Aquaphor Safe for Dogs"
As we have learned today, Aquaphor is a petroleum jelly-based product widely used for ailments such as dry, cracked, or burned skin.
This product is entirely safe for use on your dog as a topical ointment, so long as they do not ingest large amounts of the product. As always, if you are worried about using the product or have further questions about whether or not this product is the right solution for your dog's health issue.
It's best to visit your veterinarian's office to ensure that you are making the best choice for your furry friend, as they also have their best interest at heart. We hope you learned something new and enjoyed this article.
For more dog questions similar to "Is Aquaphor Safe For Dogs," you can check out:
Learn more about this topic by watching "Pad Cracks and Paw Problems" down below: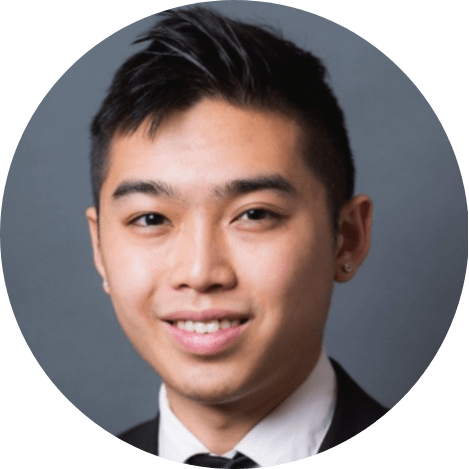 Andy is a full-time animal rescuer and owner of a toy doodle. When he's not saving dogs, Andy is one of our core writers and editors. He has been writing about dogs for over a decade. Andy joined our team because he believes that words are powerful tools that can change a dog's life for the better.
Why Trust We Love Doodles?
At We Love Doodles, we're a team of writers, veterinarians, and puppy trainers that love dogs. Our team of qualified experts researches and provides reliable information on a wide range of dog topics. Our reviews are based on customer feedback, hands-on testing, and in-depth analysis. We are fully transparent and honest to our community of dog owners and future owners.