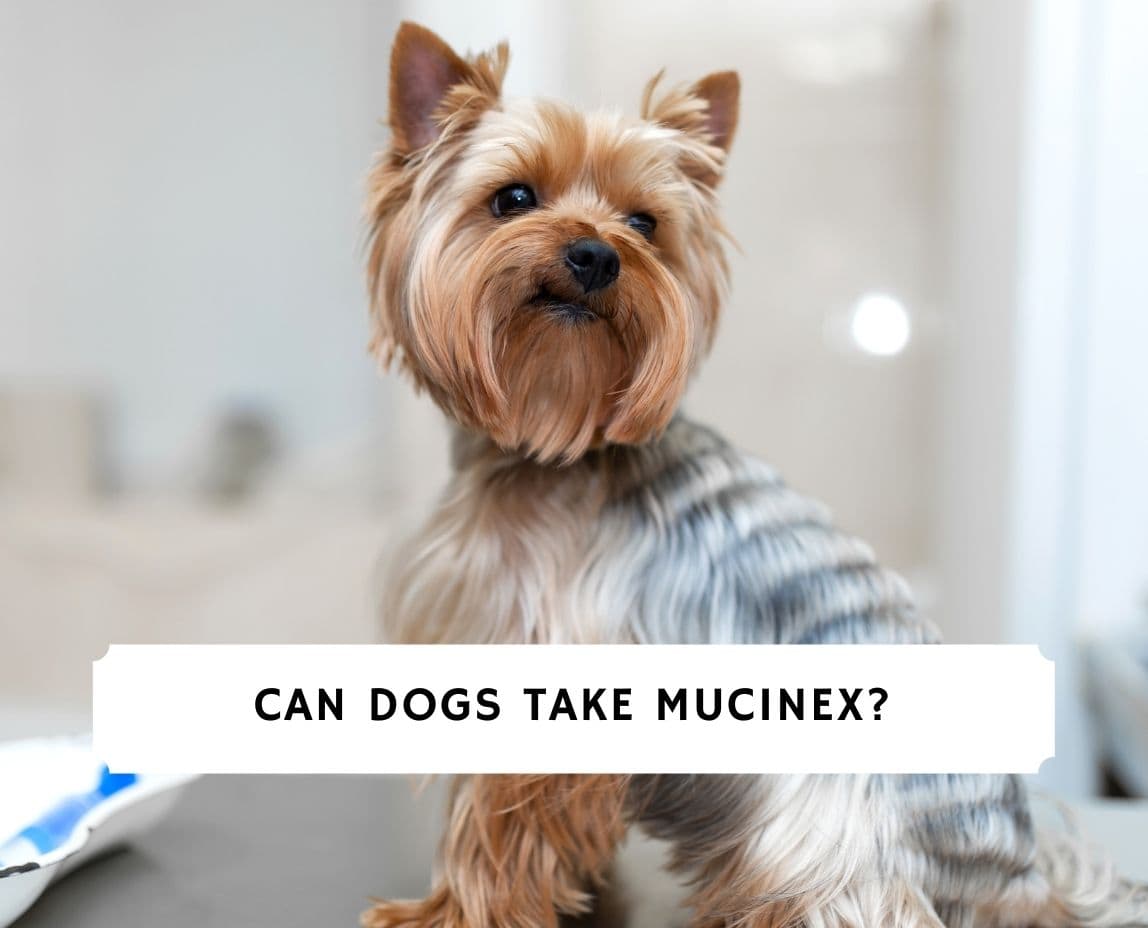 "Can dogs take Mucinex" is a question people often ask if their dogs have a cough. Are you concerned but don't know what to do? You may have heard of people giving their dogs human medication for specific ailments.
But is Mucinex one of them? Well, many factors must be considered when deciding to give your dog human medication. Between active ingredients, variations, and dosages, this is not an easy thing to do. Therefore, you should always consult a professional veterinarian before giving your dog any medication, including Mucinex.
Before scrolling down this guide "Can Dogs Take Mucinex," check out these related articles: How to Trick Your Dog Into Taking Liquid Medicine and Putting a Dog to Sleep with Benadryl.
Is it Safe For Dogs to Take Mucinex?
Mucinex is a medication that many people claim to give their dogs when they are experiencing chest congestion. But, is this a good idea? Well, when it comes to Mucinex, you must be careful. Dogs can take certain types of Mucinex, but not others. This depends on the active ingredients found in these different variations.
Some active ingredients are harmful to dogs and can do more harm than good. These ingredients will be discussed further, but it is a good rule of thumb to always consult a vet before administering any medication to your dog.
Your vet will be able to inform you on what you should or should not give your dog. Some vets may even provide a dog-friendly version of the medication, so you do not have to worry about dosages or choosing the right one yourself.
More Guides: How to Put Ear Drops in Uncooperative Dog?
How Does Mucinex Help Dogs?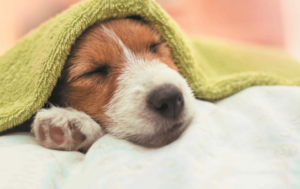 If you have heard people talk about giving Mucinex to a dog but are unsure of it, you have come to the right place. Mucinex is a common cold medication and cough suppressant used to thin the mucus in your body. This thinning allows you to dislodge and pass the mucus to relieve congestion.
It also makes breathing more manageable as the mucus is less dense in your airways. After getting approval from your veterinarian, you may decide to give your dog a predetermined dosage of Mucinex.
For dogs, this medication works similarly to how it works for humans. Mucinex can help clear congestion from your dog's chest, helping it to remove phlegm. However, it cannot cure more significant respiratory problems such as kennel cough. This is why you must bring your dog to the vet before giving it Mucinex.
More Guides: Apoquel vs. Benadryl For Dogs – Which is Better?
Which Ingredients Are Okay For Dogs?
There are many active ingredients found in Mucinex. However, as we mentioned, some of these active ingredients are fine for dogs to consume while others are dangerous. It is essential to check all medications for these active ingredients before purchasing, as the active ingredients change between different lines of the same drug.
First, we will look at the ingredients that are beneficial for your dog. These are the ingredients that your dog can easily consume. These active ingredients are why this medication works on dogs, so this is what you should be looking for.
Guaifenesin
Guaifenesin is the main ingredient of Mucinex. This makes this medication work so well as it is the prime ingredient that loosens the mucus. Luckily, guaifenesin is safe for dogs in moderate doses.
Your dog can consume appropriate quantities of this ingredient without harm. To determine the proper amount for your dog, visit your veterinarian, who will gladly ensure your dog gets the correct dose and care needed.
Dextromethorphan
Dextromethorphan is another active ingredient commonly found in Mucinex. Dextromethorphan reduces coughing by blocking signals in your brain that would otherwise trigger coughing. This ingredient is safe for dogs in tiny amounts, which is why you should ask a professional how much is appropriate for you to give.
More Guides: Top Labradoodle Allergies and How to Treat Them?
Which Ingredients to Avoid
On the other hand, some ingredients commonly found in Mucinex are highly toxic to dogs. These ingredients can cause sickness and even death if given to your dog. Commonly these ingredients are found in the combination Mucinex lines. Always check the ingredients and make sure to avoid those below.
Acetaminophen
Acetaminophen is a common ingredient that reduces fever and relieves pain. However, acetaminophen is highly toxic to dogs and should always be avoided. Dogs who have consumed acetaminophen may experience increased heart rate, rapid breathing, pain in the abdomen, heavy drooling, and vomiting. In addition, this ingredient damages the liver and slows the movement of oxygen in the blood. If you suspect your dog has ingested acetaminophen, visit a vet immediately.
Doxylamine Succinate
Also known as Diphenhydramine HCL, Doxylamine Succinate is an antihistamine sometimes found in Mucinex. This ingredient prevents cold symptoms such as watery eyes and runny noses; it is also commonly used as a sleep aid.
If your dog ingests doxylamine succinate, it may experience intense fatigue. However, an excess amount can increase your dog's heart rate and body temperature and cause tremors. So avoid giving this ingredient to your dog.
Phenylephrine
Phenylephrine is used to relieve pain and pressure in the nose and sinuses. This can be found in some combination Mucinex products. This ingredient acts as a decongestant which is primarily known to be harmful to dogs. Common symptoms found among dogs who ingest Phenylephrine are vomiting, lethargy, hyperactivity, or gastrointestinal distress.
More Guides: What Should I Do If My Dog Ate a Melatonin?
Where Should I Get Mucinex For My Dog?
As you can see, many different active ingredients can be found in Mucinex, especially if purchasing a combination product. Therefore you must be extremely careful when purchasing Mucinex for your dog. There are two ways to get your dog Mucinex, one being the veterinarian and the other being over the counter at a drugstore.
Visiting the veterinarian is your safest option when deciding whether to give your dog Mucinex or not. This is because the vet will be able to diagnose any more significant problems that may be behind your dog's cough. For example, kennel cough may appear to be a chest cold easily fixed with Mucinex. But kennel cough is more than that. Kennel cough requires antibiotics to clear the infection, while Mucinex will not work in this case.
Getting Mucinex from the vet also ensures that your dog receives the correct dosage. Vets can calculate the proper amount of Mucinex needed for your dog based on size, age, weight, and health. So, take your dog to the vet to ensure you have the proper ingredients and dosage for your dog's medication. Your vet can also help administer medication and give tips and tricks for administering medicines to stubborn dogs.
Your other option for getting Mucinex for your dog is simply purchasing it at a drugstore. Mucinex is an over-the-counter drug that is easy to obtain. However, this over-the-counter Mucinex caters to humans, so they do not sell dog-specific doses over-the-counter. This purchasing option also leaves room for error. You must read ingredients extremely carefully to ensure there are no active ingredients that are harmful to dogs.
We strongly recommend only buying over-the-counter Mucinex for your dog if your vet has already approved it and given you the appropriate dosage information. This avoids any guessing and ensures your dog is getting the proper treatment it needs.
More Guides: How Long Will My Puppy Poop Worms After Deworming?
How To Administer Mucinex to a Dog
After seeing a veterinarian and knowing how much Mucinex to give your dog, you must decide how to administer it. You have two options when it comes to giving your dog Mucinex. First, you can give it to your dog in either pill form or liquid form.
For pills, you can crush the tablets up and put them in your dog's food. You may also set the pill in a piece of food without crushing it up. This works perfectly with cheese or other soft foods. If you prefer to stick with dog food, you may find dog-specific pill pocket treats that have a special place to hide the pill.
If you decide to give your dog liquid medication, you can use a dropper. This allows you to direct the drug straight into your dog's mouth and down its throat. A dropper is a better alternative to using a spoon, as your dog may make a mess with a spoon by licking at the liquid.
Related: Apoquel vs. Benadryl For Dogs
Conclusion For "Can Dogs Take Mucinex"
As you can see, giving your dog Mucinex is not as simple as it seems. Special care must be taken when giving your dog any human medications, including Mucinex. You should always consult a veterinarian before administering any new drug to your dog.
If your vet recommends Mucinex, you should ensure you know the proper dose for your dog. Also, be careful with selecting what type of Mucinex you give your dog, as many contain active ingredients that are harmful to your puppy.
For more helpful articles and vet advice, you can check out:
To learn more about your dog's health, watch "Kennel Cough in Dogs" from Veterinary Secrets down below: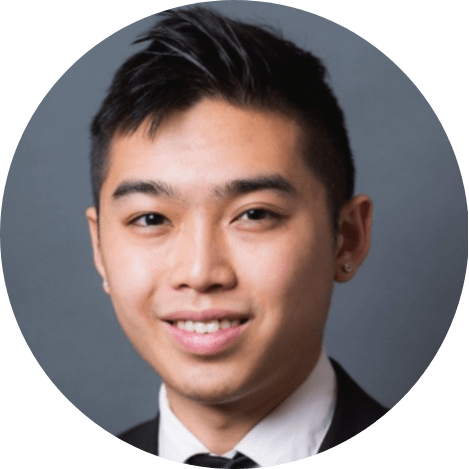 Andy is a full-time animal rescuer and owner of a toy doodle. When he's not saving dogs, Andy is one of our core writers and editors. He has been writing about dogs for over a decade. Andy joined our team because he believes that words are powerful tools that can change a dog's life for the better.
Why Trust We Love Doodles?
At We Love Doodles, we're a team of writers, veterinarians, and puppy trainers that love dogs. Our team of qualified experts researches and provides reliable information on a wide range of dog topics. Our reviews are based on customer feedback, hands-on testing, and in-depth analysis. We are fully transparent and honest to our community of dog owners and future owners.