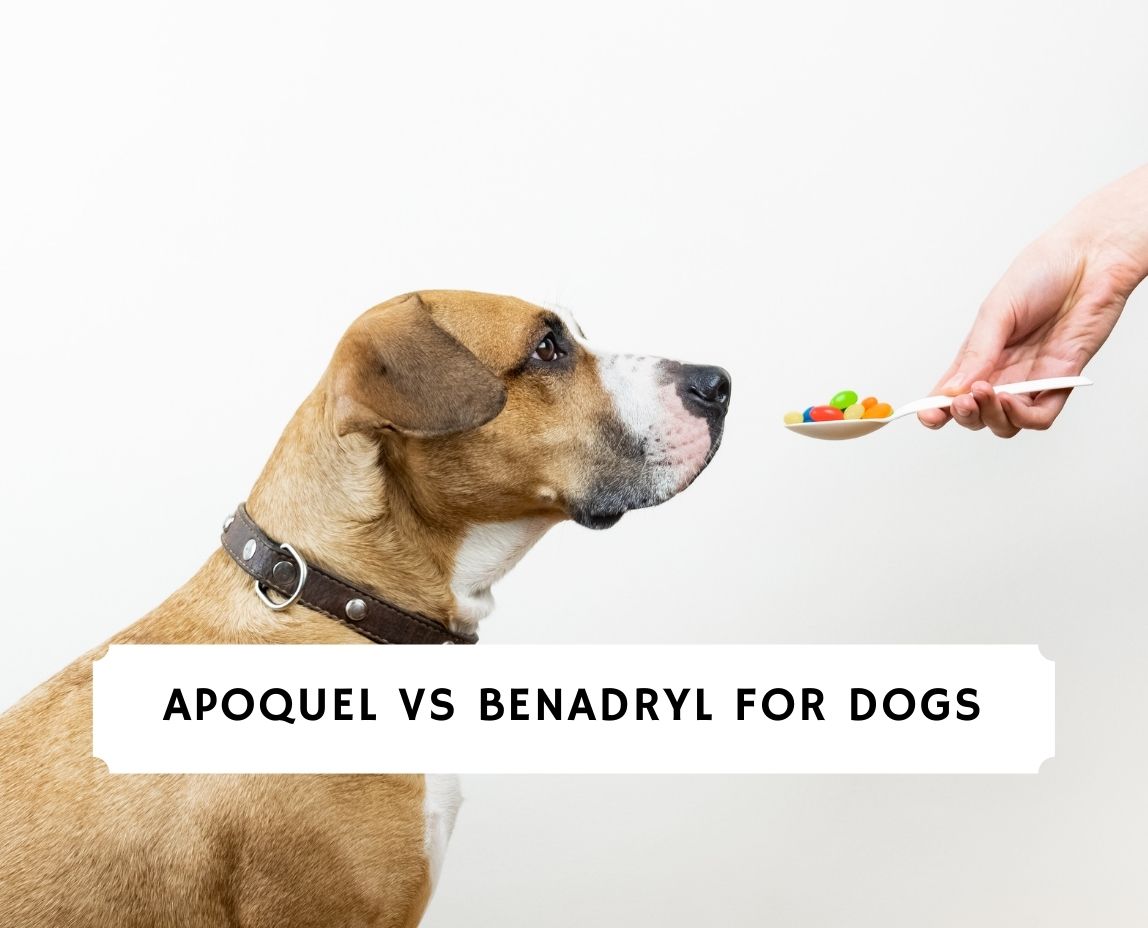 This article will guide you through the differences between Apoquel vs. Benadryl for dogs. Allergy season is upon us. Through your watery eyes and in between sneezes, you may have noticed that your dog isn't having the greatest time either. Dogs can suffer from allergies as well, which can be challenging to treat. With many products out there to help control allergies in dogs, which one is best? Let's compare two commonly used products: Apoquel and Benadryl.
Before scrolling down this article "Apoquel vs Benadryl For Dogs," these guides can help answer a few questions of yours: How To Trick Your Dog Into Taking Liquid Medicine and How To Put Ear Drops in an Uncooperative Dog.
How To Tell If Your Dog Has Allergies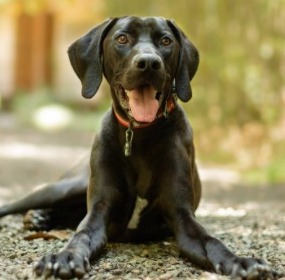 Simply put, an allergy is an overreaction of your immune system to something called an allergen. Allergens can come from plants, animals, insects, or food. Repeated exposure to an allergen can ramp up the immune system to the point that it can set off a reaction that is harmful to the body when it sees one of these. It's the immune reaction that we see as symptoms of an allergy. Those include:
Itching all over or in specific areas
Rash
Coughing, sneezing, wheezing
Watery eyes, runny nose
Vomiting, diarrhea
Allergies can show up as early as six months of age or occur much later in life. Dogs can develop allergies years later to things they didn't have problems with when they were younger. Your veterinarian can diagnose allergies by the clinical signs and history. Pinpointing the exact allergen can be difficult and may require trial and error by removing things from your puppy's food or the environment until they no longer have a problem. Allergy testing can be done as well by either a skin prick method or a blood test.
Dog Allergy-Related Articles: Best Dog Allergy Test and Everything You Need To Know About Chicken Allergy in Dogs.
What Are the Types of Allergies That Dogs Can Get?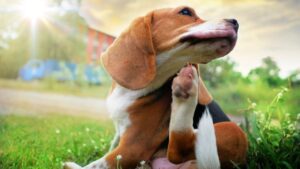 Allergies in dogs are often classified by the type of allergen that causes them. This can be anything from fleas to pollen to chicken. They can cause problems by ingestion, inhalation, or just by contact. The allergy signs that a dog shows up with often point to how the allergen was contacted. For example, inhalation of pollen can lead to coughing, sneezing, or watery eyes. At the same time, ingestion of chicken brings about a digestive mess. Allergies may also be classified by how soon they cause a problem. Some reactions can be immediate, such as anaphylaxis or shock, and require close attention. Other responses are delayed and may take hours to days to develop.
Dog Allergy Guide: Zyrtec For Dogs – Benefits and Side Effects For Allergies.
How Are Allergies in Dogs Treated?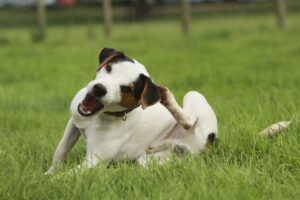 The way that an allergen affects our puppies can also help determine how best to treat them. By far, the best treatment for allergies is to cut the allergen out of your dog's life. Sounds easy, but it can be challenging, mainly because we don't always know which allergens are problems. If the underlying cause can't be fixed, that leaves us to treat the reaction. Depending on the type of allergy that a puppy has, topical or oral treatments can be used.
Anti-inflammatories: Steroids and non-steroidal anti-inflammatories are often used to decrease redness and itching with allergies. Steroids are pretty effective but aren't a good idea to use long-term.
Antihistamines: Antihistamines are common medications used for allergies in humans. They work by blocking histamine, which is an important part of the allergic reaction. Antihistamines have varying results in itchy dogs.
Immune suppressants: There is some crossover between anti-inflammatories and immune-suppressing medications. Immune suppression medications do, just as they say-they decrease the body's immune response to decrease the symptoms.
Shampoos or Ointments: Regular bathing can help remove environmental allergens. Shampoos medicated with anti-inflammatories can also help soothe itchy skin. Steroid and antihistamine ointments can be used to relieve itchiness if a puppy is only bothered in small areas.
Supplements: Omega fatty acids and aloe vera have been used to reduce inflammation in the skin to help relieve itching. Oatmeal baths and moisturizers are also sometimes used.
Desensitization: This one works like allergy shots in humans. Dogs are tested for various allergens and then given weekly injections of low concentrations of the allergens to reprogram the immune system.
Helpful Dog Article: What Can I Give My Dog To Sleep At Night?
Apoquel vs. Benadryl for Allergies in Dogs
Now let's look at two of the most commonly prescribed medications to treat allergies in dogs, Apoquel and Benadryl.
Apoquel is an immune suppressant drug that helps to block the inflammatory reaction, specifically for the sensation of itchy. It is more specific than steroids so that you don't see as many side effects. Apoquel acts quickly, usually within 24-48 hours, and requires an initial higher dosage that can then be tapered down after 7-14 days.
Side effects are pretty minimal with Apoquel, even when used long-term. Since it is an immune suppressant, dogs can be more vulnerable to illness, including some types of cancer and infections. Weight gain can also be a concern. Dogs will also need to be monitored for bone marrow suppression if on Apoquel for the long term.
Benadryl is an antihistamine that also works as a mild sedative to help ease anxiety. It works well for mild allergic reactions, such as an insect bite or sting. It can also be used for more long-term allergies but has varying results.
Benadryl is an over-the-counter medication, so it doesn't require a veterinary prescription. However, you should still only use it under the supervision of a vet to ensure the proper dosage. Benadryl does have a wide safety margin, allowing you to adjust the dose up or down depending on how your puppy responds to it, itchy-wise as well as sedation-wise. The medication does have the side effect of causing sedation or lethargy, especially with higher doses. It can also cause digestive upset, such as vomiting, diarrhea, dry mouth, and urine retention.
Which medication is best for your dog depends on what you're after. If your puppy has mild itchiness that comes and goes, Benadryl may be your best bet. It is safe and doesn't require a loading dose to be effective. Dogs can start and stop it without any tapering. If your dog has more long-term allergies that plague them seasonally or even year-round, Apoquel is probably a better choice. It is meant for long-term use and generally provides more relief than antihistamines alone. However, Apoquel isn't for every dog. It shouldn't be used on puppies with other illnesses that lead to immune suppression or cancer.
Related Articles: Putting a Dog to Sleep with Benadryl and When To Euthanize A Dog With Tracheal Collapse?.
Conclusion For "Apoquel vs Benadryl For Dogs"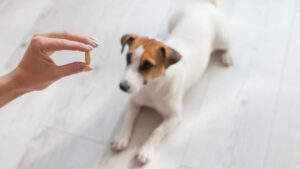 Allergies in dogs can be a frustrating experience. They tend to be hard to pinpoint and treat. Fortunately, there are two medications out there, Apoquel and Benadryl, that can help reduce their itchy symptoms. Which one is right for you will depend on what is causing your puppy's discomfort and how long you'll need to treat them for it.
For more dog health-related articles:
To learn more about dog's health issues, watch "Top 10 Common Dog Health Problems" from WatchMojoLifestyle down below: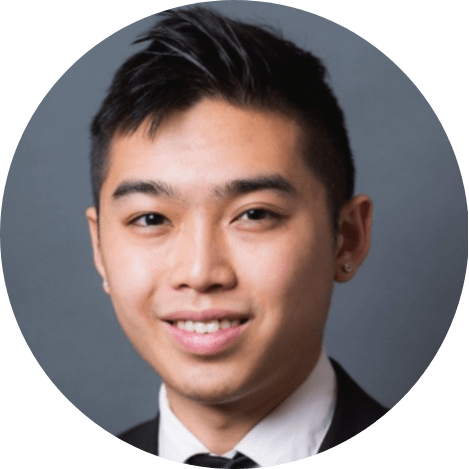 Andy is a full-time animal rescuer and owner of a toy doodle. When he's not saving dogs, Andy is one of our core writers and editors. He has been writing about dogs for over a decade. Andy joined our team because he believes that words are powerful tools that can change a dog's life for the better.
Why Trust We Love Doodles?
At We Love Doodles, we're a team of writers, veterinarians, and puppy trainers that love dogs. Our team of qualified experts researches and provides reliable information on a wide range of dog topics. Our reviews are based on customer feedback, hands-on testing, and in-depth analysis. We are fully transparent and honest to our community of dog owners and future owners.