Can dogs have blueberries to eat, and would it be safe to consume them? Did you know that some foods are very toxic to dogs? Some foods, like chocolate or grapes, can cause your dog serious health issues, including death.
Because of these threats, it's natural for pet owners to worry about what their dogs can eat. But can dogs have blueberries? If you're curious to learn about feeding your dogs blueberries, we're here to help. Read on for a brief guide on how to feed your dog blueberries, the risks, and the rewards.
Before you scroll down further to an in-depth answer of this guide, you can check out these other dog-related questions answered by our team at We Love Doodles: Can Dogs Eat Capers and Can Dogs Eat Mahi Mahi?
Are Blueberries Toxic to Dogs?
To answer right away, no, blueberries are not toxic to dogs. Your dog can eat plenty of blueberries without risking its health. Not only are blueberries not toxic, but they're also great for your dog to eat. Blueberries are a superfood rich in antioxidants for people and canines alike.
These antioxidants can help prevent cell damage, which then fights against cancer and numerous other diseases. Additionally, blueberries are great for fiber, which can help your dog in several ways. More fiber is helpful for digestion; beneficial for your dog if they've struggled with incontinence or constipation. Finally, blueberries are rich in phytochemicals.
These chemicals are great in helping to fight against infection or bacterial growth. This benefit is easily one of the greatest if you have an outdoor dog. Blueberries are also great as a treat for a dog. Dog treats get expensive quickly, especially if you're purchasing the best for your puppy. Replace these treats with blueberry or two to give your dog a sweet treat they'll love catching.
They're great for training and play while reducing the cost of treats. That said, there's no guarantee your pet will love blueberries. Some may find them irresistible, while others may find them repulsive. Regardless, if your dog gets into a container of blueberries and eats a few, you don't have to worry about whether they're bad for your puppy's health.
Related: Are Spider Plants Toxic to Dogs and Can Dogs Eat Loquats?
How Many Blueberries Can a Dog Eat in a Day?
Blueberries aren't toxic, but that doesn't mean you should let your puppy eat hundreds of them daily. There's a limit to how many your dog can eat without risks beginning to appear. That said, the biggest risk is throwing off your pet's diet. Still, blueberries can cause some digestion issues if too many are eaten.
Your dog may experience an upset stomach, nausea, and similar symptoms if they eat too many blueberries. Additionally, you should ensure you're nearby once you start feeding your dog blueberries, as they're a choking hazard. It would be best to supervise small dogs as the blueberries could become fatal.
When preparing blueberries for your dog, make sure that you wash them thoroughly. You should also remove any stems to reduce the risk of choking. If any blueberries are moldy or seem close to expiring, discard them. A good rule of thumb is the "rule of ten." For every ten pounds your dog weighs, allow them two or three blueberries.
By doing so, you can ensure you won't go too far. If your dog weighs less than ten pounds, stick to no more than three to avoid hurting its digestion. You can lose track of this number if you blend the berries with other food. Some will mix blueberries with peanut butter for a fun treat for dogs that also provides rich nutrients and fun.
Be sure to keep track of how many you're giving the dog. If you want to ensure choking isn't possible, pulverize or grind the blueberries. Having blueberries as a paste makes it much more difficult for your dog to choke on them. Still, don't lose track of how many blueberries you've used, and accidentally give your dog enough to upset their stomach.
Related: Can Dogs Eat Canned Chicken and Can Dogs Eat Bratwurst?
Do Blueberries Give Dogs Diarrhea?
Yes, an upset stomach is a common symptom of blueberries being given to a dog. Too many blueberries can easily upset a dog's stomach and cause diarrhea or vomiting. Small dogs are more susceptible to this than big dogs, as they have a smaller tolerance for such things. To prevent this, always stay on the side of caution when feeding your dog blueberries.
If you're using them for a treat, only use a few and ensure that your pet isn't eating too many of them. You should also ensure that blueberries are secured far out of your dog's reach. If they're a fan of the taste, they may begin trying to get into your blueberry container the same way they like to reach for their treat jar.
Should your dog find their way into your blueberries, you should monitor them closely. If they've eaten significantly more than you feel safe letting them have, there's a good chance they'll vomit or experience similar symptoms. You can also induce vomiting if you're concerned for their health. More than anything, you should contact your vet and ask them how to proceed.
In most cases, they'll likely advise you that the dog should be okay, but it's always better to be safe. It's always best to seek professional care and advice to see if there's anything wrong with your dog. You can help reduce nausea by mixing the blueberries with other items. Many dog foods contain blueberries which can help to ensure that no nausea or diarrhea arises, both from dosage and from having them with other foods.
Above all else, make sure that you're consulting a dietician or veterinarian on the treats. Many dogs have sensitive diets, and adding something to their diet without professional advice can lead to issues. You may throw off your dog's nutrients, causing them to be lethargic, harm its growth, or countless other issues.
Related: Why is My Dog's Poop Grainy?
Frequently Asked Questions
Several questions remain since we know blueberries are safe for your dog to eat. Here are some of the most frequently asked questions regarding whether dogs can have blueberries or not.
Can dogs have blueberry muffins?
This depends entirely on the muffin in question. In general, it's best not to let your dog have muffins since they're made with human consumption in mind. Muffins have many ingredients that can cause issues for your dog. Some have spices that can harm your dog, such as cocoa powder. Cocoa powder contains chemicals similar to caffeine which can cause heart and kidney problems like chocolate.
Nutmeg is another common spice that can be in your muffins. This spice is toxic for dogs and can cause severe stomach issues and damage their nervous system. It can even lead to death in rare cases. Cocoa and nutmeg are only two examples; salt is often used in muffins and can cause significant issues.
The only way you can safely assure your dog won't suffer from eating a blueberry muffin is to make it yourself and avoid any of the many ingredients that can harm your dog. Assuming the muffins are safe, you can allow your dog to eat plenty. Keep track of how many blueberries are in the muffins to monitor how many your dog is eating.
You can overfeed your dog on blueberries using this medium just as much as any other, so be careful. As a side note, muffins are also very filling. Giving your dog, multiple muffins may cause them to ignore other foods or cause obesity. As always, consult a veterinarian to ensure you aren't overfeeding your dog or ruining its diet.
Can dogs have blueberry yogurt?
In most cases, a dog can eat yogurt without threatening its health. Yogurts act as a probiotic, which can aid the digestive system. They are also high in calcium and protein, which are helpful for your dogs. However, that isn't to say that you can grab any yogurt off the shelf and safely give it to your dog.
Like muffins, the added ingredients can cause issues for your pet, so ensure you're reading the ingredients carefully. Added sugars, for example, can cause health issues for your dog. Dogs are much more sensitive to sugars than humans, and you can easily cause a disease, condition, or dietary upset by giving them too much sugar.
There are also artificial sweeteners that can harm your dog. A common artificial sweetener, xylitol, is toxic to dogs and can cause many issues. The best option is to go for plain Greek yogurt. This yogurt is free of most additives, has lower levels of lactose, and is rich in helpful bacterial cultures. You can add blueberries at your leisure, either whole or as a paste, to flavor the yogurt.
Overall, it would be best if you didn't give your dog too much yogurt. While Greek yogurts have less lactose, any yogurt still contains lactose and milk unless otherwise stated. High amounts of lactose will cause issues with your dog's digestive system. Diarrhea is a common side-effect of eating too much yogurt. Monitor your dog and ensure you're giving them small amounts as a treat rather than as a meal replacement.
Related: Is Yoplait Yogurt Safe For Dogs and Can Dogs Eat Strawberry Yogurt?
Can dogs have dried blueberries?
Dried blueberries are just dehydrated blueberries. As such, they're completely safe for your dog to eat. You'll need to follow the guidelines for feeding them blueberries; otherwise, there is no threat. However, make sure that the dried blueberries are plain.
If you dried blueberries and put them in a trail mix, you should avoid giving them to your dog. They may have spices from the trail mix or bits of other items that can hurt them, such as raisins from the mix. It would be best if you didn't dry the blueberries with added sugars or spices.
If you have leftover blueberries from making a sweetened, sugary garnish for a pie, giving these to your dog can have toxic effects. Plain, dried blueberries are perfectly safe if given in moderation. This is a great way to give your dog a treat and extend the life of the blueberries for easy storage.
Can dogs have blueberry bagels?
Bagels are safe for your dog to eat, but it's still something that you should avoid for dietary reasons. Bagels have little nutritional value but are filling, which can cause your dog not to eat their other food and gradually become malnourished. Obesity is also a common effect. Additionally, bagels can have ingredients that are toxic to dogs.
If you're getting a bagel made for human consumption, countless ingredients can threaten your best friend's health and safety. Giving your dog one of these bagels can cause drastic consequences, including death. If you make bagels and ensure they're completely plain, your dog can enjoy one or two without drastic consequences.
However, you still risk throwing your dog's diet off, and it's generally ill-advised. Instead, you can make bagel-style treats with blueberries in them that are smaller. These smaller treats won't take up as much room in your dog's stomach and have less risk of harming them.
Under no circumstances should you randomly feed your dog a blueberry bagel you bought. These bagels are almost certainly made with humans in mind and can significantly threaten your dog's health. A plain blueberry bagel is fine—the blueberries aren't the threat; the bagel is.
Conclusion For "Can Dogs Have Blueberries to Eat"
So, can dogs have blueberries? If given in moderation and monitored, your dog can enjoy blueberries safely. They're rich in antioxidants, fiber, and many more benefits your dog will benefit from. Make sure not to give them too many, as you can throw off their diet and cause digestive issues, including nausea and vomiting.
Would you like to learn more about caring for your best friend? Be sure to browse our informative site for more articles on what you can safely feed your pet and how to take care of them.
If you find this guide, "Can Dogs Have Blueberries to Eat," helpful and informative, check out these other answered questions from our team at We Love Doodles:
Aside from blueberries for dogs, you can learn about what human food you can feed your companion by watching "Human Foods That Are Actually Good For Dogs" down below: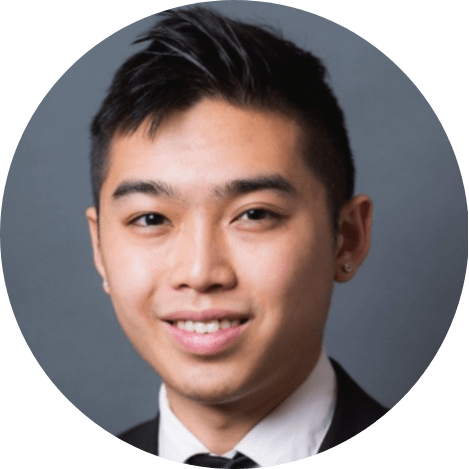 Andy is a full-time animal rescuer and owner of a toy doodle. When he's not saving dogs, Andy is one of our core writers and editors. He has been writing about dogs for over a decade. Andy joined our team because he believes that words are powerful tools that can change a dog's life for the better.
Why Trust We Love Doodles?
At We Love Doodles, we're a team of writers, veterinarians, and puppy trainers that love dogs. Our team of qualified experts researches and provides reliable information on a wide range of dog topics. Our reviews are based on customer feedback, hands-on testing, and in-depth analysis. We are fully transparent and honest to our community of dog owners and future owners.