Your dog's pregnancy is an exciting time, and typically these events run their course without any complications. Dogs have been whelping puppies since the species existed, and they're usually more than capable of handling the process on their own.
But what about when something goes wrong? What if there's a medical emergency and you discover that your dog needs a C-section because of unforeseen issues with the pregnancy or whelping? What does a dog C-section even cost?
We're here to help. Let's take a look at a few reasons a C-section may be required for a dog, and how much the surgical procedure will cost you.
Before you read this guide, "What Does a Dog C-Section Cost," check out: How Long Is a Chihuahua Pregnant For? (2023) and How Many Puppies Can A Chihuahua Have? (2023).
What Is a C-Section?
A C-section, also called a Cesarean birth or a Cesarean section, is the surgical removal of puppies from their mother. Before the procedure, your dog will get an anesthetic through, usually, an epidural. In some cases, the dog may go under with anesthetic.
A C-section is performed when there is an immediate risk to the dog or, in lesser instances, to her puppies. For instance, if your dog:
Has only one puppy, which results in inadequate cortisol to properly whelp.
Has a history of underlying health conditions that would disallow her from successfully whelping.
Has large puppies — most commonly this occurs when dogs are cross-bred.
Has puppies with wide heads when she herself has a narrow birth canal.
Cesarean sections are certainly not taken lightly as the procedure can be invasive. Monitor your dog closely during labor and delivery; if she does, in fact, need a C-section, you'll need to act quickly.
As we mentioned in the introduction, dogs have been having puppies since the beginning of their species' existence! Rarely, the event requires human intervention. Unfortunately, though, emergencies do present themselves, so you'll need to know what to look for.
How Do I Know If My Dog Needs a C-Section?
We've mentioned a few circumstances which would prevent your dog from delivering her puppies naturally. The size and number of the puppies is a huge factor! So is the overall health — and age — of your dog.
There are two types of C-sections: emergency and scheduled. Sometimes, a cesarean is scheduled in advance when it's anticipated that your dam will experience difficulty in the labor and birth process.
You'll be bringing your girl to the vet throughout her pregnancy, and in a best-case scenario, your veterinarian will be able to ascertain whether the surgery will be necessary.
Prepare your dog for a scheduled C-section by following your vet's instructions! You'll likely need to feed your dog specific foods and avoid certain medications and flea and tick sprays.
An emergency C-section, on the other hand, is a little more tricky to prepare for. You typically won't know your dog is in need of an emergency C-section until she's in active labor.
Monitor your dog while she's whelping and look for:
Vomiting and fever.
Pain or bloody discharge.
Weak contractions without producing a puppy.
Active pushing for over 30 minutes without producing a puppy.
There may be other complications during your dog's pregnancy, so try to keep a close watch on your pup. Do your best to time her contractions and the length of time between puppies' births. When in doubt, call the vet for guidance.
How Much Does a Dog C-Section Cost?
Now that you know a bit more about the cesarean section and why the procedure may be necessary for your dog, you're probably wondering what a dog C-section costs.
Well, according to MarketWatch, which produces consumer guides detailing the average costs of consumer goods and services, the procedure will cost anywhere from $500 to $4,000.
There are quite a few reasons your dog's C-section cost may vary. Factors influencing the price of the surgery include but are certainly not limited to:
The area in which you and your dog live.
Whether your dog will need to be hospitalized.
The type and amount of anesthetic required to sedate your pup.
Whether or not your dog's c-section was an emergency.
Your vet's pricing policy.
Most pet insurance policies will not cover the cost of your dog's C-section, so you'll have to pay out of pocket. Thankfully, there are a few third-party financing options available to pet parents. We'll look at a few of those later.
As you consider the cost of your dog's C-section, you'll need to remember to include post-op care. If your dog will be hospitalized following the surgical event, an overnight stay — just the stay — can cost upwards of $1,500. This doesn't include the fluids, medications, and other treatments your dog will receive.
Your vet can walk you through whether a C-section is absolutely necessary, and many will offer payment plans to help make the cost a little more manageable.
How Will I Pay for My Dog's C-Section?
If your dog is in immediate need of an emergency C-section, or if you've elected to have a vet perform the procedure, you're probably worried about the expense. There are several avenues you can take to help you manage sticker shock for the surgery.
First, ask your vet if you can set up a payment plan. Many vets, especially in the case of an emergency, will work with you to establish a monthly or bi-weekly payment plan for your medical bills. Note that not all vets work with patients in this way, so be prepared to explore other options.
Third-party financing options can be a literal lifesaver. There are several options for those who qualify, including industry leader Care Credit, which you can use with a large number of participating veterinarians. ScratchPay is another option available to qualified pet parents.
Speak with your vet about whether they employ any credit services of their own. For instance, some veterinarians may accept payment plans through companies like Affirm or Afterpay.
These are vet-specific, though — not all will offer the service. Finally, Zip offers the opportunity to apply for credit that will allow you to break down your bill into four easy payments.
Finally, there are more common options like personal loans and credit cards. Savings accounts and even the Bank of Mom can help you pay for your dog's C-section in a pinch.
Will Insurance Cover a Dog C-Section Cost?
In most cases, pet insurance won't cover the costs associated with your dog's cesarean. Unfortunately, if your dog has had a cesarean previously, she'll almost always be declined coverage for another.
Shop around to find an insurance plan that works for you and your lifestyle; there are many out there!
Some of the best pet insurance companies include:
Your coverage options will vary based on your individual dog's health and other circumstances so you'll want to be sure you explore all your available options.
If you do find an insurance company that will cover the cost of your dog's C-section, you'll need to take your deductible into account. That covered surgery may still end up costing you $500 or more, depending upon the deductible you've selected.
For the best insurance pricing and the highest probability that your dog's surgery will be covered, insure your pup from an early age! Keep good vet records and bring your dog in for regular routine checkups while she's not pregnant.
How Risky Is a C-section for Dogs?
C-sections for dogs, just like for humans, is relatively low risk. If your dog's surgery is scheduled, you and your vet can be prepared for the best possible outcome. It's a routine surgical event that usually goes off without a hitch. If you brought your dog to the vet for an emergency cesarean, you may have slightly worse odds.
Problems that could possibly arise include infection, blood loss, and reaction to the anesthetic.
Frequently Asked Questions
When your dog is pregnant — or worse yet, if she experiences complications while whelping — you'll be overcome with quite a few emotions. You're excited about your new puppies, but you'll have questions, too.
Here are the answers to some of the most common questions about C-sections for dogs.
What if I can't afford my dog's C-section?
Emergencies do happen, and sometimes they happen when we're strapped for cash. If none of the above financing options or payment plans work out for you, please don't let that keep you from the vet.

Bring your dog in and let them treat her. The finances will work themselves out, whether through crowdfunding, payment plans, or help from the community. Your dog's health, and that of the puppies, should come first and a good vet will understand this.

If it comes to it, you and your vet can come to an agreement that when the puppies are sold, the debt will be paid.
Are there cheaper alternatives to a C-section?
If your dog needs a cesarean, there's little that can be done other than a cesarean. However, if you're able to do so, you can reach out to veterinarian schools to determine whether they'll offer discounted services.

Vet schools need live animals in real-life situations to care for as they earn their degrees. The students are always supervised and your dog will be in excellent, capable hands while she delivers her puppies via cesarean.
How long will it take my dog to recover from her C-section?
The circumstances surrounding your dog's C-section will have everything to do with her recovery time. If the surgery was without complications, it will usually take around three weeks for her to fully recover.

If there were further complications, or if it was an emergency cesarean, the recovery time may be longer. Ask your vet about your specific dog's prognosis and how you can help her recover more comfortably.
Conclusion for "What Does a Dog C-Section Cost"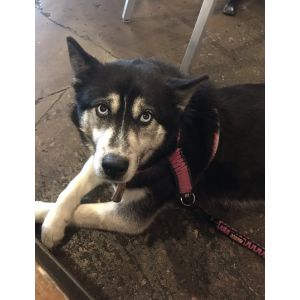 The average cost of a dog C-section covers a broad range. You can expect to pay anywhere from $500 to $4,000 for this surgery. Whether the procedure was elective or scheduled will play a role in pricing, and the overall health of your dog will make that determination as well.
Thankfully, there are options available to pet parents. Financing, payment plans, and dog insurance are just a few examples of how you can find help paying for this sometimes life-saving procedure.
If you find this guide, "What Does a Dog C-Section Cost," helpful, check out:
Learn more by watching "C-Section the Right Day or Loose Puppies!" down below:
Garrett loves animals and is a huge advocate for all Doodle dog breeds. He owns his own Goldendoodle named Kona. In addition, he volunteers at the Humane Society of Silicon Valley, where he fosters dogs and helps animals. Garrett enjoys writing about Doodles and believes that dogs can teach humans more about how to live than humans can teach a dog.
Why Trust We Love Doodles?
At We Love Doodles, we're a team of writers, veterinarians, and puppy trainers that love dogs. Our team of qualified experts researches and provides reliable information on a wide range of dog topics. Our reviews are based on customer feedback, hands-on testing, and in-depth analysis. We are fully transparent and honest to our community of dog owners and future owners.