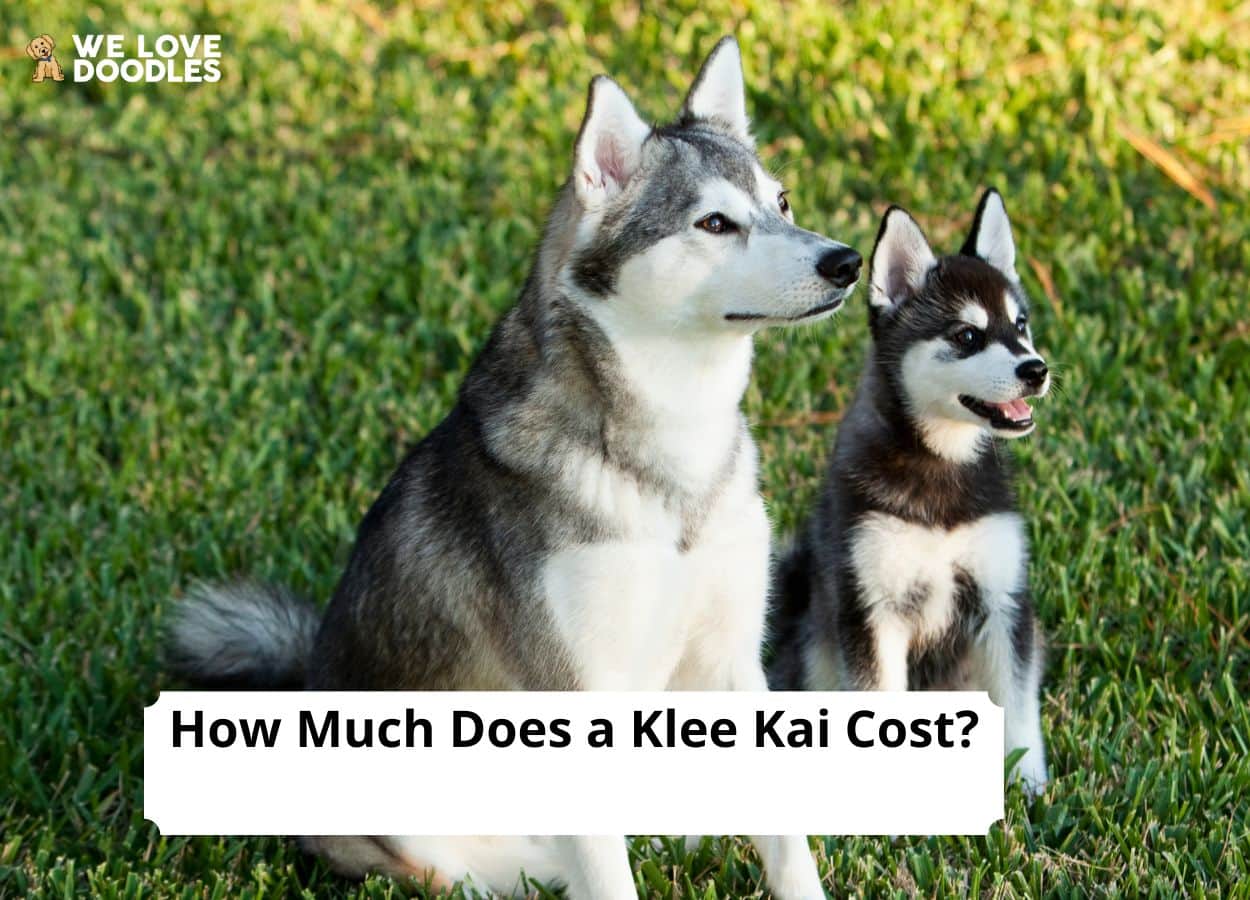 How much does an Alaskan Klee Kai cost, and what do you need to know? The Alaskan Klee Kai dog is a recent internet sensation. Known for its cute frame and tiny bark, this breed draws many people who like the look of huskies and other snow dogs but don't have the space or energy for a larger breed.
Klee Kais is a relatively recent development, and there aren't too many of them in the world. Those available number even less, as the demand for them is high once the puppies are born. So, how much does Alaskan Klee Kai cost? Read on to learn more about this breed and what you should budget for if you plan to add one to your household.
Before you scroll down this guide, "How Much Does a Klee Kai Cost," you can check out these other related content from our team at We Love Doodles: Alaskan Klee Kai Puppies in the United States and Klee Kai vs. Husky Dog Breed Comparison.
Alaskan Klee Kai Average Price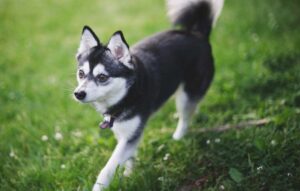 A Klee Kai will cost between $1,500 and $3,000 from a breeder. Depending on the situation, this may or may not cover the initial puppy shots, so be sure to ask when you get ready to purchase your dog.
As with any dog breed, price fluctuations occur due to coat color, location, vet records, age, and other factors. The reason the Klee Kai is so expensive is that it's considered a rare breed. Let's look into this type of dog and explore why they are pricey to bring home.
What is an Alaskan Klee Kai?
A Klee Kai is a spitz or northern dog that originated as a working species. Spitz breeds have a certain shape that involves pointed ears, a thick coat, and a curled tail. Other dogs in this category include the Shiba Inu, the Alaskan Malamute, the Samoyed, the Chow Chow, the Akita, the Icelandic Sheepdog, the Pomeranian, and types of Norwegian Hounds. The Alaskan Klee Kai is a unique dog, carrying an attractive mix of ancient wolf traits with a cute personality. Let's take a look at where it came from.
Related: Best Dog Breeds That Look Like a Fox.
History
In the 1970s, an Alaskan resident named Linda Spurlin encountered a miniature Husky who caught her attention. "Curious" began to intermingle with her dog at home, and within a decade, Spurlin had bred multiples of these beautiful, smaller snowdogs.
She used a combination of Huskies, American Eskimo dogs, and Schipperkes to get the Klee Kai's unique look and size. There was enough community interest in her breed that she made them available to the public in the 1980s. Soon, they drew national attention.
The Klee Kai soon became recognized by the United Kennel Club and the American Kennel Club. The Klee Kai is standardized in appearance and personality, though it's still a young breed.
Some who seek to breed this dog register with the American Rare Breed Association, which specializes in dogs that aren't as well known in the breeding world. A larger gene pool means this breed will continue to develop and become more narrow in characteristics over the years.
The Klee Kai is also officially on record with the Federation of International Canines and the Canine Rarity Shows. Even with an unusual beginning, the breed is becoming more widely accepted as a show option and a companion dog.
Appearance
Like all spitz breeds, the Klee Kai falls between a wolf and a husky. Their small frame and fluffy coat hide a powerful musculature for their size. The Klee Kai comes in three sizes: standard, miniature, and toy.
The standard size looks like a husky, standing about 15-17 inches high at the shoulder and weighing 16-25 lbs. The toy appears more like a chihuahua, with a tiny pointed face, little legs, and only weighing 6-12 lbs. The miniature falls in the middle range between the standard and the toy.
The coat of a Klee Kai can range in color similar to huskies, including:
Black and white
Gray and white
Red and white
All white (not accepted by the AKC)
They have a luxurious double coat like most northern breeds and require significant maintenance to care for. They undergo a large shedding season twice yearly but tend to shed profusely year-round.
Depending on the coat pattern, Klee Kai's eyes may be a variety of colors. Some have brown eyes like other dogs, while others are blue or green. One dog's eyes may differ from one another (bi-eyed) or present a mottled/multi-colored look (parti-eyed).
The dogs with two blue eyes are more expensive as that rare genetic occurrence. The Klee Kai has a beautiful, fringed tail that curls over the top of its body. They also exhibit a "smile" when their mouth is open, displaying their nice teeth and alert expression.
Pointy ears round out the appeal of this small but confident breed. Their movements are quick but steady, in homage to their wild ancestry. Klee Kai has a gait that is smooth and well-balanced, making them a lovely addition to a show dog ring.
Characteristics
The main difference between an Alaskan Klee Kai and its larger snowdog cousins is that the Klee Kai was bred to be a companion animal. While huskies and malamutes are tough, strong breeds that can work hard, Klee Klais are better as house pets and lap dogs.
They adapt well to family life and are highly protective of their human pack. Unendingly loyal and vigilant, Klee Kais make excellent guard dogs despite their size. They typically do well with other dogs if given enough time to socialize.
Klee Kais can be independent and stubborn, traits they share with other breeds in their family group. This doesn't mean they aren't trainable. However, it sometimes takes extra attention to ensure they learn the correct keywords and commands and follow them reliably.
Klee Kais are very active dogs and require a lot of exercises to stay healthy and entertained. Though lacking the physical strength of larger arctic dogs, Klee Kais are powerful for their size and are good specimens for agility, hunting, and other canine athletic events.
Like their cousins, Klee Kais are extremely vocal. They are known to howl, yelp, cry, and talk to their humans and other dogs. This characteristic is part of what's made them so popular on social media in recent years.
Alaskan Klee Kais with Internet Fame
There are many Klee Kai on social media and YouTube, both of which help build the popularity of this new breed. Various Instagram accounts to let fans see photos and live-action videos of the Klee Kai so that if they are curious about their characteristics, they may see them live and up close without committing to a puppy.
Purchasing an Alaskan Klee Kai
The color Klee Kai you want can determine its price, as some coat and eye patterns are rarer than others and therefore more in demand. If you are willing to wait for the exact color you want, it may take a year or more to secure a puppy out of a Klee Kai litter.
The only way to guarantee your dog will be a purebred Klee Kai is to make sure the breeder gives you a UKC registration with your purchase. Too many scammers (such as baseless classified ads) are out today to trust the first person to offer you a Klee Kai. Do your due diligence to get a healthy, beautiful dog and what you paid for.
Finding an Alaskan Klee Kai Breeder in the United States
The best place to begin your search is the Alaskan Klee Kai Association of America. This organization is the foundational resource for owners, breeders, and anyone curious about the breed. Established in 1988, the AKKAA also promotes education about the Klee Kai to those willing to learn more.
Once you decide on a breeder, don't be surprised if they ask you to fill out a questionnaire to ensure their puppies are going to a good home. You may find yourself on a waiting list for some time, as Klee Kai puppies are in high demand, and there aren't many of these dogs in the world yet.
Alaskan Klee Kai Puppy
If you deposit with a trusted breeder, you can most likely bring your puppy home at about eight weeks old. They will do their best if someone is at home to raise them for the first few months.
This is not a breed you want to leave in a crate while the human family members go to work and school, as they get bored easily and will be destructive to their surroundings. A black-and-white or gray-and-white coat pattern is easiest to procure.
Those are much harder to find if you want a red-and-white Klee Kai. You may need to wait a significant amount of time for one to be born in a litter and probably pay a steeper price.
Alaskan Klee Kai Adult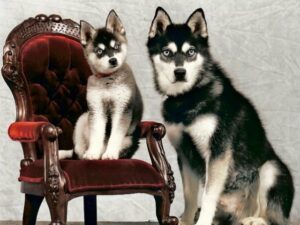 An adult Klee Kai will take more time to adjust to its environment than a puppy. Because they are older and more set in their ways, they may experience anxiety, misbehavior, or other withdrawal symptoms from their former home. This doesn't mean you shouldn't get an adult, only that they will require a bit more patience.
Make sure everyone in your household is consistent with the rules. You should also set a reliable routine for the dog to follow so they get accustomed to your lifestyle quicker. Though it's uncommon to see this breed in a shelter, it's always possible you could find a Klee Kai at the local humane society or other rehoming facilities.
Bringing Home Your Klee Kai
Given proper socialization, a Klee Kai can get along with other dogs in a household. They are wonderful family pets, expressing loyalty, playfulness, and protectiveness towards children. Take care that small animals in your home, such as rodents or amphibians, are not accessible to your Klee Kai puppy.
This breed does exhibit some prey drive and might chase or even attempt to kill smaller animals. Cats may be of interest to them, although the Klee Kai isn't quite big enough to hurt a full-grown feline. Be prepared with a full set of grooming tools, as Klee Kais are huge shedders. Like any northern breed, their double coat is hard to control indoors.
Conclusion For "How Much Does a Klee Kai Cost"
From the mountainous tundra of Alaska comes this tiny breed with a perky face that has captured the heart of so many dog lovers. Though it has only been around for a few decades, the breed continues to develop and become well-known and accepted in various circles. We have no doubt the Klee Kai will remain a spitz favorite for many years, a gorgeous specimen of animals and a perfect house companion.
Now that you have a better understanding of how much a Klee Kai costs, you can check out these other similar guides from our team at We Love Doodles:
Before you decide to purchase an Alaskan Klee Kai, you can learn more information about this dog breed by watching "Alaskan Klee Kai – Top 10 Facts" down below: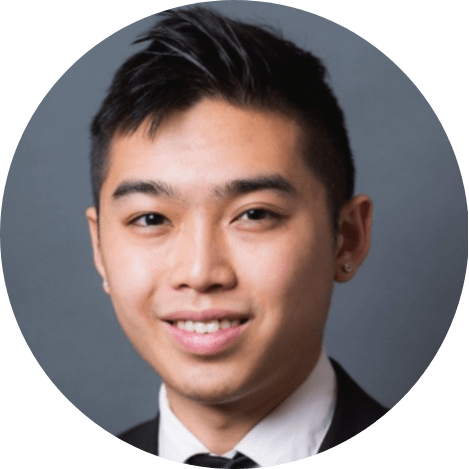 Andy is a full-time animal rescuer and owner of a toy doodle. When he's not saving dogs, Andy is one of our core writers and editors. He has been writing about dogs for over a decade. Andy joined our team because he believes that words are powerful tools that can change a dog's life for the better.
Why Trust We Love Doodles?
At We Love Doodles, we're a team of writers, veterinarians, and puppy trainers that love dogs. Our team of qualified experts researches and provides reliable information on a wide range of dog topics. Our reviews are based on customer feedback, hands-on testing, and in-depth analysis. We are fully transparent and honest to our community of dog owners and future owners.