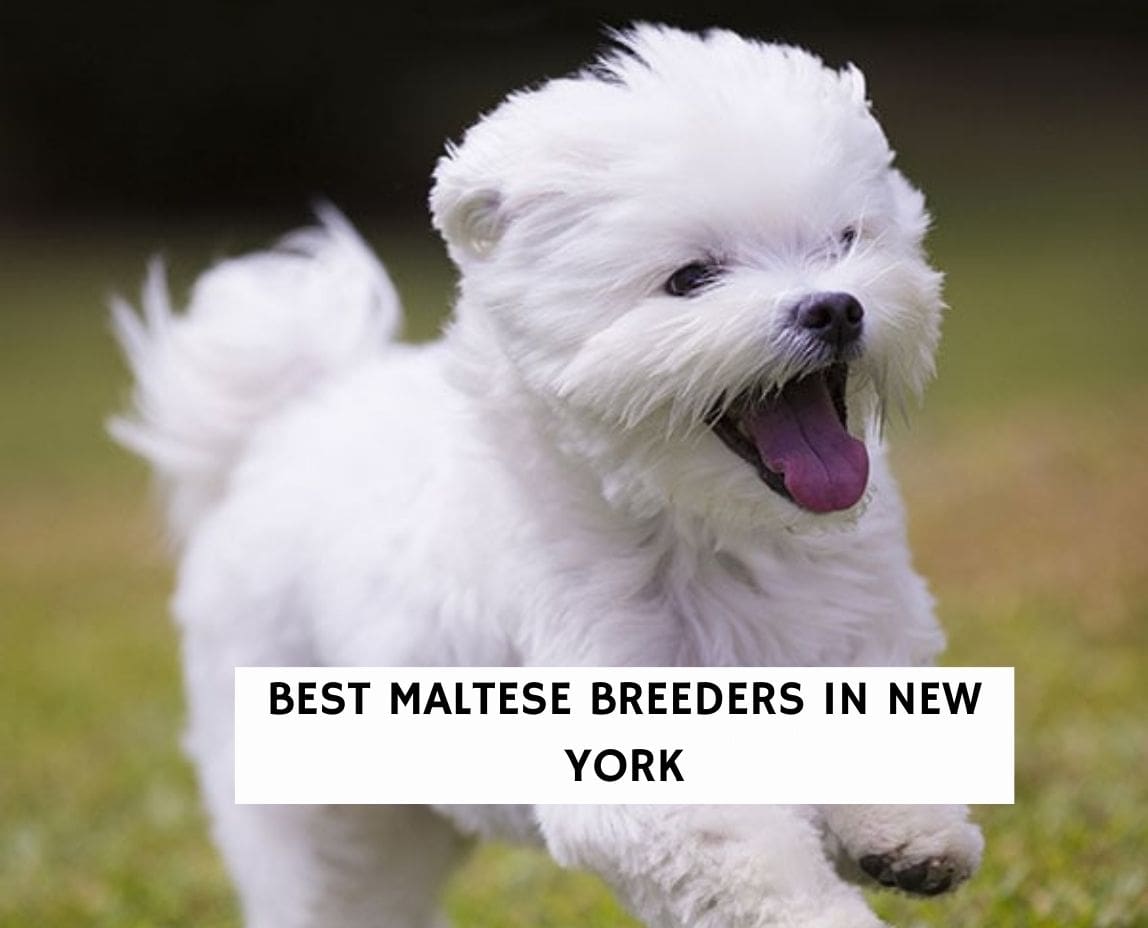 There's a reason why many people are searching for Maltese breeders in New York. If you want an adorable, animated, loyal, and feisty small companion dog, you can't do any better than a Maltese dog. These cute little toy puppies are popular companion dogs that have been in the AKC since the late 1800s. They're in high demand and often produced by puppy mills and sold by "designer dog" clearinghouses and pet stores.
Malteses are the quintessential lap dog and will spend most or all of their time in their person's lap if they're allowed to. However, be aware that a Maltese dog craves its human companionship, and it takes a strong commitment from the owner to spend lots of cuddle time with their Maltese dog. If you're ready to make that kind of commitment to a dog, we've got some information for you.
Maltese have some specific needs that you need to know if you're thinking of owning this unique breed. They need special care taken with their ears and nails and may also get tear stains on their faces, especially during the puppy teething stage. Some Maltese have sensitive stomachs and need to be carefully fed. Make sure your veterinarian is familiar with the breed and take your breeder's advice when it comes to a healthy start and your Maltese dog's overall health and well-being.
Before scrolling down this list of Maltese breeders in New York, check out these other dog breeds: Best Maltipoo Breeders in New York and Best Shih Tzu Breeders in New York.
Maltese Puppies For Sale in New York
If you're looking for a purebred Maltese in or around the state of New York, we've got the information for you to make an informed selection of a quality Maltese dog bred by a reputable breeder.  We've listed only those breeders recommended by the AKC, The American Maltese Association, or that we have confirmed to be home breeders. No puppy mills or clearinghouses that source their dogs from puppy mills were included in our list. Here are the best Maltese Breeders in the state of New York.
Maltese Product Recommendations: Best Dog Food For Maltese Tear Stains and Best Smelling Dog Shampoo.
1. PuppySpot's Maltese for New York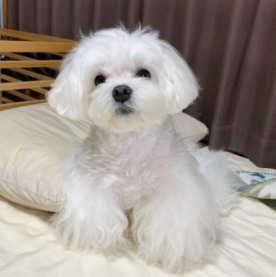 Many current dog owners that used PuppySpot are all content with their puppies. However, we highly recommend PuppySpot if you're in search of Maltese breeders in New York for a reason. You can browse through PuppySpot's marketplace without any signing up required. Once you find a suitable Maltese puppy and connect with a breeder. Users that use PuppySpot's platform are mostly content with the scheduling and efficiency of the platform.
You can request more pictures or videos from these Maltese breeders to learn more about your potential dog. Many families are satisfied with the entire process of PuppySpot. If you're uncertain about raising this specific breed, then you can browse the platform for numerous other breeds. Before continuing your search for individual Maltese breeders, click the link below to learn more about the available puppies on PuppySpot.
PuppySpot Details
2. Orange County Maltese

Orange County Maltese are breed enthusiasts turned breeders that are based in Orange County, New York. They have two dams and a stud dog that complete their Maltese breeding pairs.  This breeder only advertises on the AKC site. They are a reputable home breeder that takes great care to produce healthy and well-adjusted Maltese dogs. Their breeding dogs are an essential part of their family, and they raise their puppies the same way until they are ready to go home to their new owners.
Orange County Maltese breeders personally meet and vigorously screen potential buyers. They are very picky and don't let their dogs go to just anyone, so be prepared to be screened carefully if you are contacting them to reserve a puppy. The breeders want to meet you in person, want you to meet their breeding pair, and keep in touch with them throughout the process and even after you bring your Maltese puppy home at 12 weeks of age.
Orange County Maltese Details
3. Diamond Stars Maltese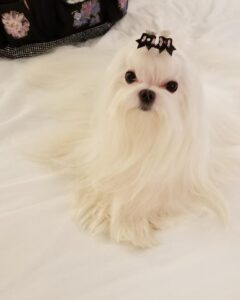 Diamond Stars Maltese is located in Brooklyn, New York. They are a breeder of AKC purebred Maltese dogs. They do not advertise their dogs or breeding program and are only listed on The American Kennel Club breeder lists. Diamond Stars Maltese is a dedicated and responsible breeder. They breed primarily for show-quality dogs and have many champion point earners in their program.
Confirmation is important to Diamond Stars Maltese, and they are careful to meet the AKC standards for this adorable breed. Call the breeder to get information on recent breedings and any puppies they may have available. They do have a waiting list and a process for you to reserve your puppy of choice. The parent dogs are genetically tested through Embark, and the puppies go home with a contract and health guarantee. AKC paperwork is also included with your new puppy.
Diamond Stars Maltese Details
4. Bea Ane's Maltese
Last on the list of the best Maltese breeders in New York is "Bea Ane's Maltese." Located in Suffolk County, New York, Bea Ane's Maltese breed AKC Maltese dogs. Bea Noguier doesn't advertise anywhere else but through the American Kennel Club. She's been breeding Maltese dogs and working to educate dog fanciers on what to expect when they get a Maltese puppy and how to handle most issues specific to their Maltese puppy for about 20 years. Her breeding operation is also a member of the American Maltese Association.
Bea's dogs are her family, and all the puppies are raised the same way as part of the family. All puppies are socialized and exposed to children and adults, leading to more well-rounded puppies and more confident dogs. Bea Ane's Maltese delivers all puppies' instructions on feed, vet care bedding, crates, and socializing your new Maltese dog. You can reach Bea Ane's Maltese to inquire about her current puppies available or next breeding to reserve a puppy via email through her website, through the AKC puppy ads, or via phone or fax.
Bea Ane's Maltese Details
Conclusion For The "Best Maltese Breeders in New York"
Health Guarantee: This guarantees a specific number of years against hereditary or genetic conditions specific to Maltese dogs. The breeder will generally take the dog back and may replace it for you with a healthy puppy. In addition, most reputable breeders will have their breeding pairs genetically tested for any disease or condition that typically affects the breed. Those results should be made available to any potential buyers of puppies from that breeding pair.
Health Certificate: This document indicates that your chosen puppy has had all of its age-appropriate vaccinations, is dewormed, sometimes microchipped, and is deemed healthy by a veterinarian. This is not the end of veterinary care for your Maltese puppy, however. You need to have your puppy seen regularly by a licensed veterinarian and be sure to give them the full complement of vaccinations and booster shots as they grow to adulthood for canine diseases such as Parvo and Distemper.
Waiting List: This is a list the breeder keeps, usually with a small fee, to prioritize choosing a puppy. Puppies are usually reserved with a different fee that goes towards the purchase price of the dog. Most puppies in a litter are reserved by the time they are 3-4 weeks old. The breeder should give updates on the growth and development of your chosen puppy, as well as granting visitation until the puppy is old enough to come home with you. With Maltese dogs that is at 12 weeks of age.
Pet Only or AKC registration: Pet only means that your dog must be spayed or neutered within a specified amount of time. Your dog may be registered with AKC, but if they are bred (which is discouraged), any offspring of your AKC registered dog is not eligible for AKC registration.
Application: Many breeders have an application or screening questionnaire that prospective buyers must complete for the breeder to determine whether or not you are a good fit for their breeding program and if they feel you are an excellent potential owner for one of their puppies. Some breeders forego this process and rely on phone calls and in-person visits to determine your fitness to receive one of their puppies.
Puppy Pack: An assortment of educational materials, registration papers, toys, treats, food, blanket, leashes, crates, bedding, and other perks from the breeder gifted to the adopter of their puppies. Often, the puppy packs contain advertising and coupons for feed or other pet supplies, some with the breeder's logo and information included.
When shopping for a Maltese breeder, it's always "Buyer Beware." There are plenty of people who call themselves breeders but are selling puppies sourced from outside breeders and puppy mills. Be wary of pet stores, boutiques, and puppy shops. They may be sourcing their puppies from disreputable breeders and puppy mills. These dogs are not health guaranteed. They are not cared for in the way that a reputable breeder will care for their breeding pairs. As a result, there are significant health risks to the puppies that are sold in pet stores.
Check with your local Humane Society or animal health advocates in your area before you commit to a puppy with unknown parentage or place of origin. In addition, there are articles online from regulatory and investigative sources that identify places in every state that are considered to be disreputable breeders or puppy mills. One of the first clues to this type of operation is that they will advertise all breeds of puppies, have photos of many breeds and cross-bred puppies, and allow you to choose the breed you're interested in.
If you see a site online with more than one or two different breeds, the odds are excellent that you are looking at a clearinghouse puppy store that sources their dogs from puppy mills where dogs are overbred and under-cared for. Health conditions at these kennels are poor, and puppies produced there are likely to have infectious canine diseases and genetic breed defects that have not been identified.
For more articles with mentions of the Maltese dog breed, check out these guides:
To learn more about the Maltese, you can watch "Complete Guide For Maltese Dog Owners" from Petmoo down below: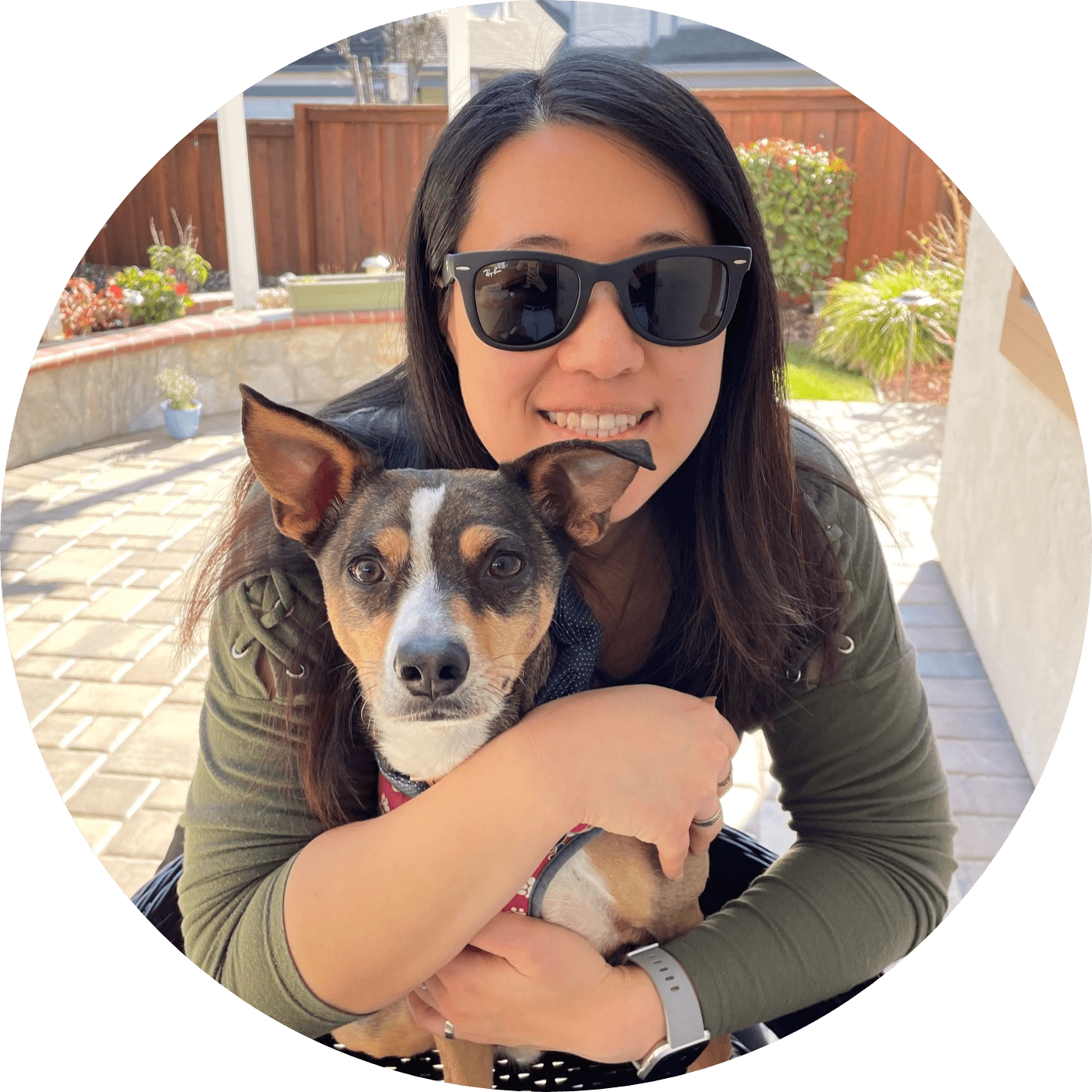 Dr. Sabrina Kong graduated from the Royal Veterinary College in England in 2016 and has been working at a small animal clinic in Northern California since then. She grew up in the Bay Area and got her bachelor's degree from Cal Poly San Luis Obispo. She also became a Certified Canine Rehabilitation Practitioner through a program at the University of Tennessee.
When she isn't in the clinic taking care of her four-legged patients, she enjoys traveling and trying new foods with her friends and her three-legged dog, Apollo. She adopted Apollo from her clinic when he was a puppy with numerous health issues. Dr. Kong truly cares about taking care of animals.