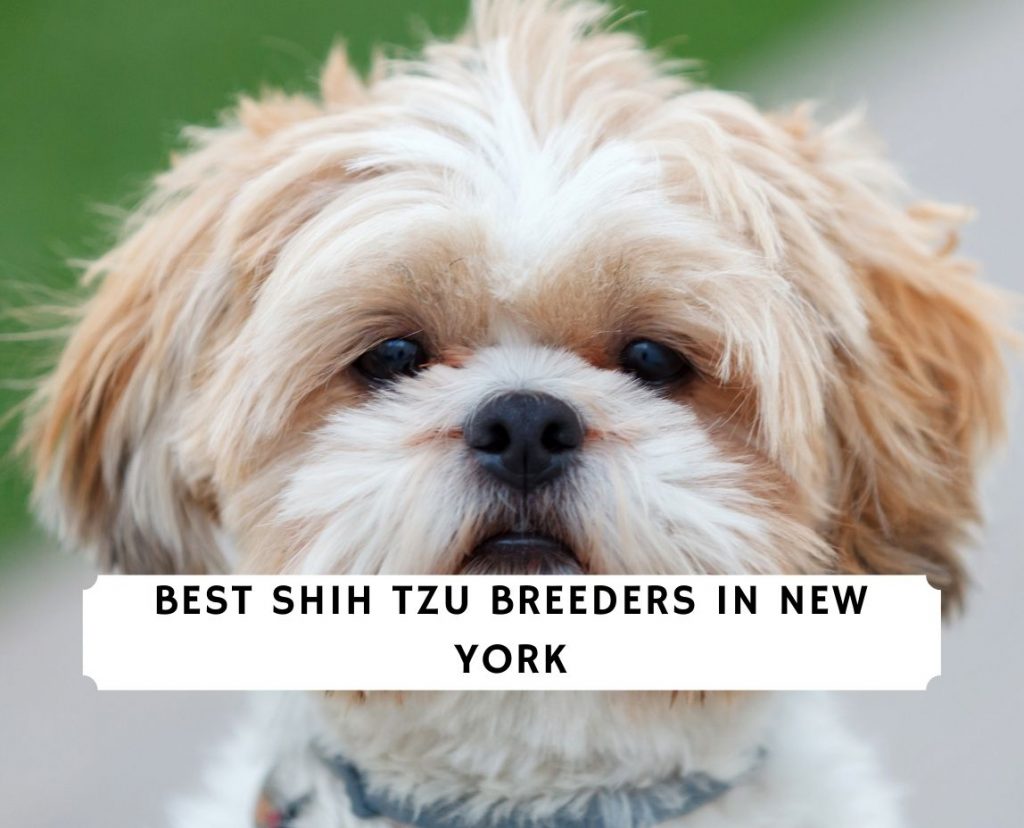 With its elegant, multi-colored coat, and quirky personality, the Shih Tzu has become a family favorite for those looking for small dogs. While they may require more regular grooming due to their complex coats, but these small lapdogs are a delight to all they encounter.
If you're looking to add a Shih Tzu into your family, an important next step to take is to consider breeders in your area who may have the availability and quality puppies that you're looking for. You're going to end up doing a lot of research to find a Shih Tzu puppy. That's why we've done our own independent research to help you find some of the top Shih Tzu breeders in New York.
To give you a better perspective on this dog breed, here's a dog breed comparison you might want to check out:
Shih Tzu Puppies For Sale In New York
Adding a Shih Tzu into your family can be an exciting yet sometimes long process. Finding the right breeder that has their puppies, dogs, and you as their customer in their best interest is the challenge. Ultimately, you want to choose a quality breeder you can trust that can give you confidence in the health and well-being of your puppy. In the New York area, you have several options of nearby breeders who may have the availability and quality puppies you're looking for.
If getting this dog breed is an absolute must, then you might want to learn about the best food for a Shih Tzu with allergies. Not all Shih Tzus are the same, so you should request the medical history from your Shih Tzu breeder.
To get started, here we share a quick list of some of the top Shih Tzu breeders in the New York area. You'll find a brief overview of the breeder as well as some contact information if you're interested in learning more about their availability and purchase process. As you do your research, be sure to ask questions, read reviews, and consider if they're the right breeder for you and your family.
1. Anne's Puppies New York
The team at Anne's Puppies are committed to ethical breeding practices and have been for over 50 years. They breed Shih Tzu puppies in Syracuse, New York, in a variety of colors and sizes so there's sure to be one you love. With each litter, they place high standards on their breeding dogs and promote the same kind of quality for their puppies. Each puppy is certified by a veterinarian and is up to date on all vaccinations and deworming procedures. All their Shih Tzu puppies in New York are raised with access to socialization practices and in a loving and caring environment.
They also come from a long line of champion American Kennel Club (AKC) parents and their quality shows for it. All their Shih Tzu puppies for sale in New York also come equipped with a one-year health guarantee and are microchipped. Families interested in purchasing a puppy can browse their website for available litters. To secure your spot for either a specific puppy or on the general reservation list, you'll need to submit a reservation fee. Once the Shih Tzu puppies are available, you can put your name in for a puppy with an additional deposit submission. 
Anne's Puppies Details
2. Puppy Petite NY
The team at Puppy Petite works with other small breeders to provide opportunities to purchase puppies from a variety of breeds, including the Shih Tzu. All the Shih Tzu puppies they receive are raised in loving homes and are socialized for the best results for the litter. They come in a variety of sizes and include breeds such as Yorkies, Chihuahuas, and Pugs.
Each puppy comes with a one-year health guarantee. After you purchase one of their Shih Tzu puppies in New York, you have 14 days to have your new puppy examined by a veterinarian to confirm the health status of your puppy. If you purchase from Puppy Petite, you should try to get to know the original breeders to understand a little bit more about their breeding operations.
Puppy Petite Details
3. Special K Shih Tzu New York
Special K specializes in quality Shih Tzu puppies located in Islip Terrace, New York. As a small family breeder, they are dedicated to caring for happy and healthy puppies. They follow standards set forth by the American Kennel Club and prioritize the health and well-being of all their dogs and puppies.
On their website, you can browse their current and past litters as well as their breeding females and males. If you're interested in learning more or securing your Shih Tzu puppy in an upcoming litter, you can complete a puppy contract. This outlines what you can expect when purchasing your puppy, including a two-year health guarantee against inherited and life-threatening conditions.
Special K Shih Tzu Details
4. A and E Quality Shih Tzu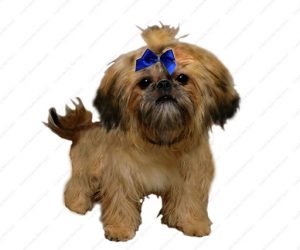 Breeding high-quality Shih Tzu puppies is a passion for the team at A and E. All dogs and puppies are purebred and are registered by the American Kennel Club to provide their commitment to high standards. With only a few litters throughout the year, their availability of Shih Tzu puppies for sale in New York changes over time. If no litters are currently available, you can still reach out to them to inquire about new opportunities in the future.
Since they don't hold a waiting list for Shih Tzu puppies yet to be born, it's important to put in your inquiry when you're ready. Their puppies are sold on a first-come, first-served process once they are born. Once you've reserved your puppy, you're required to place a deposit down to secure your interest in that specific puppy. Once your Shih Tzu puppy is old enough, you can pick them up, at which time you'll pay the remaining balance.
Each of their Shih Tzu puppies in New York comes with vaccinations performed at both the 6 and 8-week mark. They also receive dewormings and have a certificate of health provided by the veterinarian. Their puppies also come with a one-year health guarantee for any genetic diseases that arise. This breeder is located in Brockport, New York
A and E Quality Shih Tzu Details
5. Canine Corral NY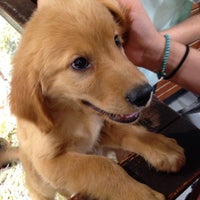 Choose from a wide selection of breeds, both purebred and hybrid, at Canine Corral. You'll get to browse their website where they have photos of all available dogs, including Shih Tzus. Even if you're not sure about a Shih Tzu, the team can help you find your ideal breed that might work best with your lifestyle.
As you move forward in the purchasing process, you can also access special financing options to make adding a furry friend to your home a smooth and stress-free process. In addition to breeding, they also offer training services as well as boarding and grooming as you care for your puppy.
Canine Corral Details
More Information About Shih Tzu Puppies in New York

As a member of the American Kennel Club's toy group, the Shih Tzu is the so-called "lion dog" that is fairly small in size. Typically, they grow to be between 8 and 11 inches tall and weigh between 9 and 16 pounds.
Shih Tzu puppies are small, yet bold in their personality as they play and live with their family. Their small size also makes them a great fit for smaller living environments such as apartments, condos, or city dwellings. One of the most distinctive features of the Shih Tzu is their long, beautiful coats. These coats are often multi-colored and the hair is fine and fairly light. Usually, grooming involves daily brushing with a quality dog brush.
Bathing every three or four weeks can also help them stay clean, smooth, and soft. Shih Tzus puppies also rarely shed fur, making it easier to keep your home clean. If you'd rather simplify the grooming requirements, you can also clip their hair to be very short and have less of a regulated grooming schedule as shorter coats are much easier to take care of. The personality of the Shih Tzu makes them a great fit for both individuals and families. They are very affectionate with children and get along well with people.
While they do require some level of exercise, Shih Tzu puppies are also perfectly content being cuddled and loved-on by their owners. However, when it comes to training a Shih Tzu, the experience can be both entertaining and frustrating.
They are known for being playful and rely heavily on positive reinforcement from whoever is training them. A well-socialized puppy can usually pick up training fairly easily when done correctly. From their delightful personalities to goofy temperaments to their beautiful long coats,  Shih Tzu puppies in New York can be a great fit for many families.
Conclusion For Best Shih Tzu Breeders in New York
With their beautiful, long coats, and playful personalities, Shih Tzu puppies can make a great fit for a variety of families in New York. When you're ready to take your next step in welcoming a Shih Tzu into your life, finding a quality breeder with a dedication to ethical breeding practices is an important step in the process.
As you do your research, be sure to ask questions, determine their availability, and get to know them and what they stand for. With the right information, you can move forward with confidence in welcoming your Shih Tzu puppy into your life. We that this information helped you with your research for finding reputable Shih Tzu breeders in New York.
For guides to help you get started with your Shih Tzu, check out:
Whether you have knowledge about Shih Tzu or not, you'll love this video about this unique dog breed: Top 10 Facts About The Shih Tzu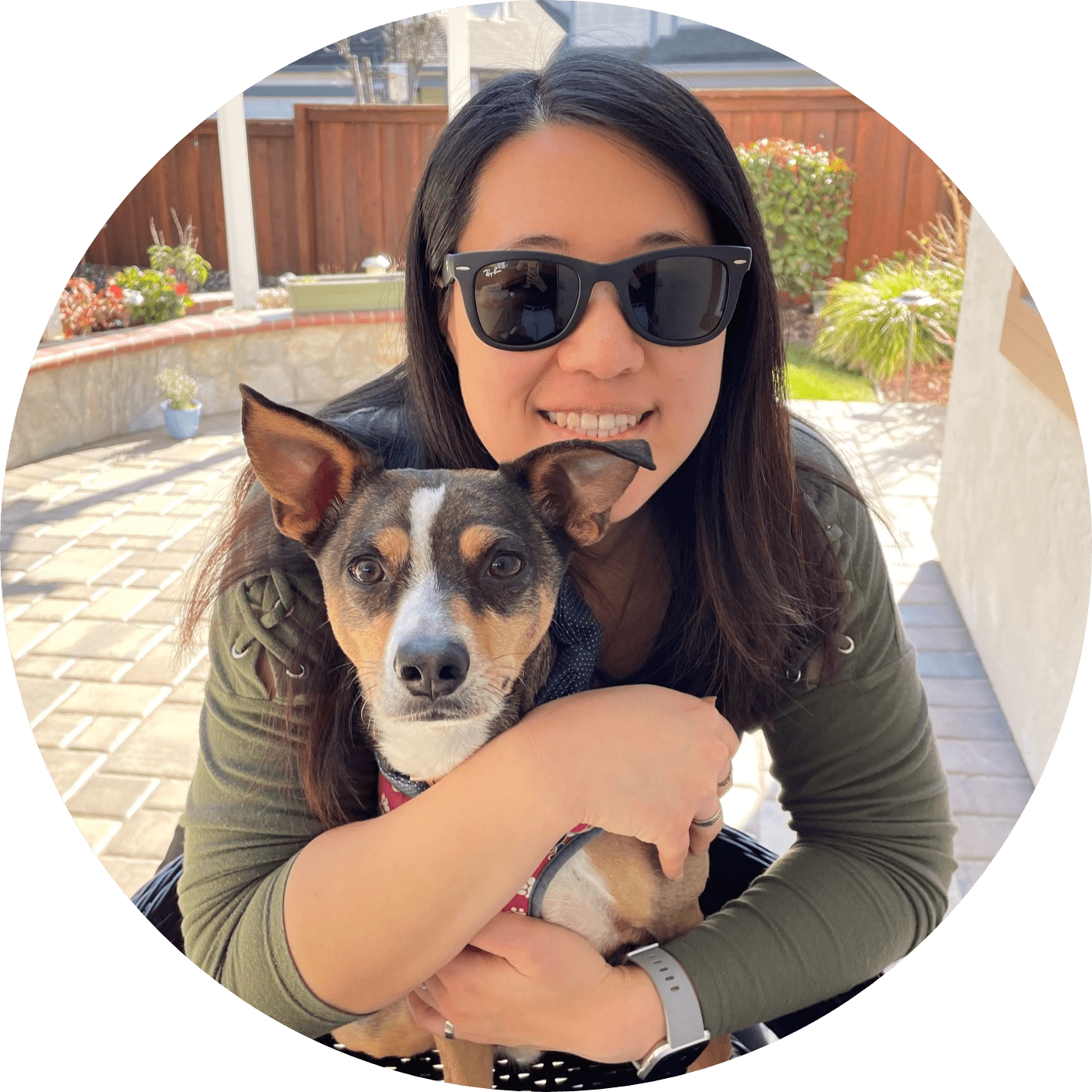 Dr. Sabrina Kong graduated from the Royal Veterinary College in England in 2016 and has been working at a small animal clinic in Northern California since then. She grew up in the Bay Area and got her bachelor's degree from Cal Poly San Luis Obispo. She also became a Certified Canine Rehabilitation Practitioner through a program at the University of Tennessee.
When she isn't in the clinic taking care of her four-legged patients, she enjoys traveling and trying new foods with her friends and her three-legged dog, Apollo. She adopted Apollo from her clinic when he was a puppy with numerous health issues. Dr. Kong truly cares about taking care of animals.