Are you searching for the best Cavapoo breeders in Scotland? Proper research is essential if you want to add a Cavapoo to your family. Health should be your topmost priority when looking for a place to buy a Cavapoo puppy, so your focus should be on a breeder who conducts thorough health tests before breeding.
While a lovingly raised, well-socialized, and good-tempered puppy is important, a healthy Cavapoo puppy is what everyone desires. Many health problems occur later in life, so choosing a breeder that offers lifetime support and a health guarantee is also important.
You should find a reputable breeder in Scotland dedicated to raising happy, well-tempered, and healthy Cavapoo puppies. A good breeder will let you meet the breeding dogs, provide free expert advice, offer a genetic health guarantee, and more.
Before you scroll further down this list of Cavapoo breeders in Scotland, you can check out these other related articles from our team at We Love Doodles: Best Dog Rescues in Scotland and Cavapoo Pros and Cons.
Find a Cavapoo Breeder Near Me in Scotland
We have compiled a list of the best Cavapoo breeders in Scotland who meet the above criteria and would go the extra mile to ensure their puppies are placed in the best homes possible. Here are our top recommendations.
Cavapoo Product Recommendations: Best Odor Resistant Dog Beds and Best Elevated Dog Beds.
1. Glendream Cavapoos
Glendream Cavapoos is one of the few Cavapoo breeders to find extensively health-tested and well-socialized Cavapoo puppies. This home-based breeding program specializes in breeding and raising Cavapoos and Cockapoos. It is a family-owned breeding program based in Angus, Scotland.
The entire family is involved in breeding and raising the puppies; they all play a unique role in the program. You can rely on Glendream for first-generation Cavapoo puppies with exceptional temperament and health. They aim to provide healthy, well-balanced, beautiful, and allergy-friendly puppies.
Glendream is fully licensed and regularly inspected by local authorities. They pride themselves in breeding the highest quality puppies and adhere to all industry ethics in their program. Glendream has over two decades of experience in this field and is highly knowledgeable about these designer dogs.
For over 20 years, the kennel team has built up knowledge and experience of these breeds and hope to provide you with a bundle of joy that will give you many years of companionship and happiness. All puppies from this breeder are congenitally unaffected by parentage against PRA because they take health testing of their sires and dams very seriously.
They ensure the breeding dogs undergo various health tests, including DNA tests, to ensure they are genetically sound and healthy. This family believes in quality over quantity. They have only a few dams, breeding one to two litters yearly.
Glendream produces only as many as they can care for at a time, giving the puppies individual love and attention. You might have to wait a few months or a year to get a puppy from this family, but the wait will be well worth it. While located in Scotland, the family has sold their puppies to families all over the United Kingdom, including Edinburgh, Birmingham, Manchester, London, Dundee, and more.
In addition to providing beautiful and well-bred puppies from health-tested parents, this breeder also offers lifetime support for all their puppies. You can call or email them if you have questions or want to learn the best ways to raise your new puppy.
Glendream Cavapoos Details
2. Furry Friends of Scotland
Furry Friends of Scotland is a family of highly experienced breeders. The family specializes in breeding Cavapoos, Cockapoos, Labradoodles, Sproodles, and Merle Poodles. If you are looking for a beautiful and healthy family pet or companion, this is one of the best places to buy one.
Furry Friends of Scotland is a small family-run business with many years of experience in breeding and raising puppies. They have been licensed breeders with South Lanarkshire Council for over a decade. The family's ultimate goal is to breed happy, healthy, and well-socialized puppies from friendly, health-tested, and happy parents.
Like the breeder above, Furry Friends of Scotland believes in quality, not quantity. They do not stress their breeding dams, ensuring they rest for months or even a year before breeding again. With the limited litter produced yearly, this family has very few puppies to care for.
They spend quality time with the puppies, giving them all the love, care, and affection they need to grow into loving and affectionate companions. As a well-established and experienced breeder, they pride themselves in making the purchasing process as seamless and stress-free as possible.
The family understands that buying a new puppy is a big commitment in finances and time. So, they do everything possible to provide their customer with the best puppy-purchasing experience possible.
All their puppies leave are already:
Vet-checked
Microchipped
Vaccinated
Wormed
Four weeks insurance
They also offer 72 hours guarantee that if your new pet has any pre-existing underlying health condition or infection, they will cover the vet bill (provided you take the puppy to their vet). FFS loves to keep in touch with its customers via its Facebook Group. You can ask to join the group after the purchase.
Their facility is also open for visits but by appointment only. You can book an appointment to see the puppies and their parents every day of the week except Sundays. Visits are also in 30-minute slots, which is enough time to see their breeding facilities, breeding dogs, and puppies and ask any questions you may have.
Furry Friends of Scotland Details
3. Scottish Cockapoos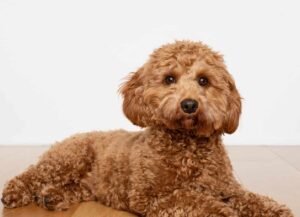 Are you looking for multi-generation Cavapoo puppies in Scotland? Search no more, as Scottish Cockapoos is a reliable place to get one. Located in Fife, Scottish Cockapoos is among the most respected Cavapoo breeders in Scotland.
Scottish Cockapoos is owned and managed by Paul, who specializes in breeding Cavapoo and Cockapoo puppies from his home. All his puppies are home-bred and raised, making them suitable for families looking for companions.
Paul runs the breeding program with his family, and they all put a lot of effort into the puppies' development and welfare. Their breeding program is geared towards breeding healthy and happy puppies for loving families across Scotland and the United Kingdom.
All their puppies are bred and raised in a home with young children, cats, and other dogs. Besides health, socialization is another strong focal point of this breeding program. They ensure the puppies are well-exposed and socialized before going home.
Your new puppy will already be used to being around children, various sounds, sights, and other pets before coming home. They breed multi-generational Cavapoos and Cockapoos, including F1, F2, and F1b. They also breed in Black, Colocate, and Cream.
Scottish Cockapoo is one of Scotland's first Cockapoo and Cavapoo breeders (if not the first). They have been doing this for over 15 years and have amassed a lot of experience and knowledge. In addition, this family provides a comprehensive puppy care guide to teach you many important things you need to know about raising puppies.
They have a concise list of things you should know on their website. They also provide dedicated support to all their customers and love to receive updates and photos of their past puppy families.
Scottish Cockapoos Details
Address: Newburgh, Cupar KY14 6HL
Website: Scottish Cockapoos
Phone Number: 01337-870-332
Email Address: N/A
4. Abergwenllan
Abergwenllan has been breeding and raising healthy, happy puppies for over 25 years. In addition to being highly experienced breeders, they are also professionally qualified and licensed dog trainers and groomers. They breed Cavapoos, Cockapoos, and Labradoodles.
Purchasing a puppy from this breeder is easy because they generally hold waiting lists for their puppies. The lists are often always open for puppies up to a maximum of six months in advance. This family lives with their puppies and dogs at the top of a hill in Southern Scotland.
They have many sires and dams so you can rely on them for Cavapoo puppies all year round. Before getting married, the couple had spent their childhood in dog-loving families. They had Poodles and grew up loving these cuties unconditionally.
Their experience and knowledge grew in all aspects of dog breeding and training. Having combined experience with these designer dogs, the family boasts one of the most successful dog breeding programs in Scotland.
The breeding program was licensed in the early 2000s and registered with the kennel club. Extensive health and DNA tests are conducted on the sires and dams to ensure they are genetically sound and healthy for breeding.
All puppies also go home vet-checked, fully vaccinated, microchipped, and with a one-year health guarantee. You will greatly benefit from their 25 years of experience when you buy a puppy from them. They also offer lifetime support, ensuring you get all the advice and guidance you ended when raising your puppy.
Abergwenllan Details
Frequently Asked Questions
If you still have questions about how to find the best Cavapoo breeders in Scotland, you may be interested in our compilation of the most frequently asked questions. These are queries posed by our We Love Doodles readers about finding, adopting, and raising Cavapoos!
Are Cavapoos good family dogs?
Yes! Cavapoos are usually quite friendly with children and with seniors, and of course they get along with most caring adults, too! Your dog is smart, and he'll be relatively easy to train. In addition, your little Cavapoo will be quite affectionate!
You may find that your pup latches on to one member of your family. By splitting the pup-care responsibilities, your dog will be more likely to begin to divide his attention. 
What kind of grooming does a Cavapoo require?
When you get your Cavapoo, you'll quickly begin to realize that his hair is prone to mats and tangles. This is especially true if your pup spends a lot of time outdoors. 
Plan to brush your puppy daily to mitigate tangles, and plan to bring him to the groomer around once each month. Your groomer will trim his toenails, clean his ears, and take care of teeth brushing for you. 
If you like, you can wash your puppy on your own. Use a conditioning shampoo that's formulated specifically for dogs. 
How do I choose a reputable Cavapoo breeder?
As you search for breeders in Scotland, you'll want to look out for a few indicators that the kennel is responsible and that your puppy will be healthy. Here are some pointers:
Your

breeder

should be knowledgable about Cavapoos, and dams and sires should be genetically tested. 
The kennel should have a pleasant smell, never like urine or other pup waste. 
Puppies should be well-socialized, and should approach you when you visit. 
Your

breeder

should offer a health guarantee, and should be available for the lifetime of the dog to answer any questions that may arise after adoption. 
When checking reviews of your

breeder

, look for happy customers with healthy puppies. Check local licensing agencies, too, to ensure that the kennel is up to date on registries. Bonus points if the kennel is regularly inspected!
Conclusion For The "Best Cavapoo Breeders in Scotland"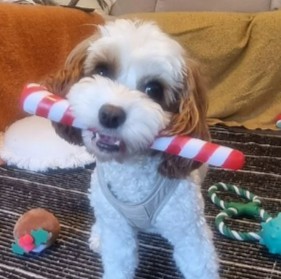 Looking for the best Cavapoo breeders in Scotland is easier and more productive when you know the vital things to consider. Some important items should be provided as part of the puppy-purchasing process, including a contract of sale, healthy records, a puppy pack, and a health guarantee. You can rely on the breeders listed here, as they provide all of these and more.
For more guides similar to this list of Cavapoo breeders in Scotland, you can check out these other dog-related recommendations from our team:
Before you bring home a Cavapoo companion from a breeder in Scotland, you can learn more about this dog breed by watching "Things You Should Know Before Getting a Cavapoo Puppy" down below: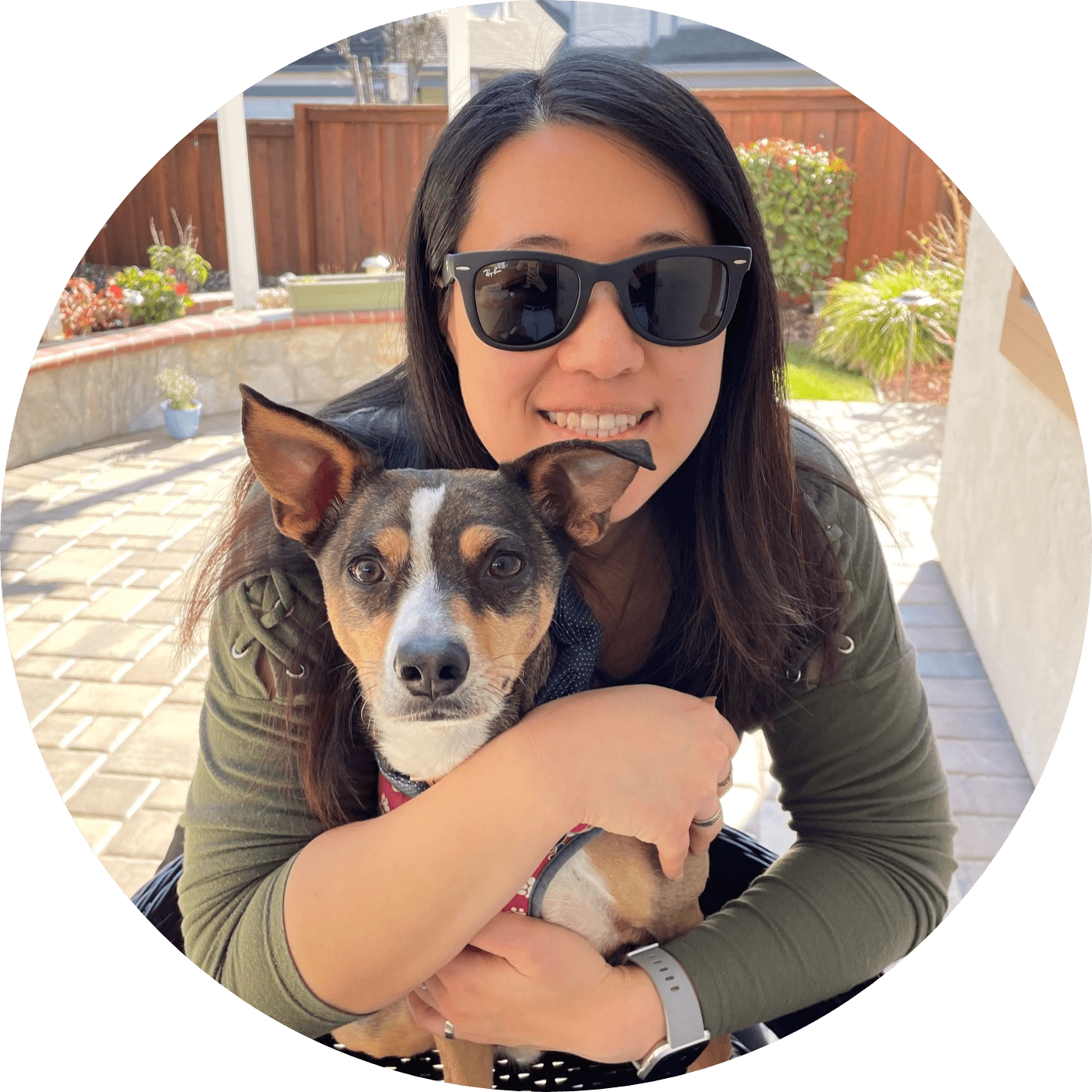 Dr. Sabrina Kong graduated from the Royal Veterinary College in England in 2016 and has been working at a small animal clinic in Northern California since then. She grew up in the Bay Area and got her bachelor's degree from Cal Poly San Luis Obispo. She also became a Certified Canine Rehabilitation Practitioner through a program at the University of Tennessee.
When she isn't in the clinic taking care of her four-legged patients, she enjoys traveling and trying new foods with her friends and her three-legged dog, Apollo. She adopted Apollo from her clinic when he was a puppy with numerous health issues. Dr. Kong truly cares about taking care of animals.