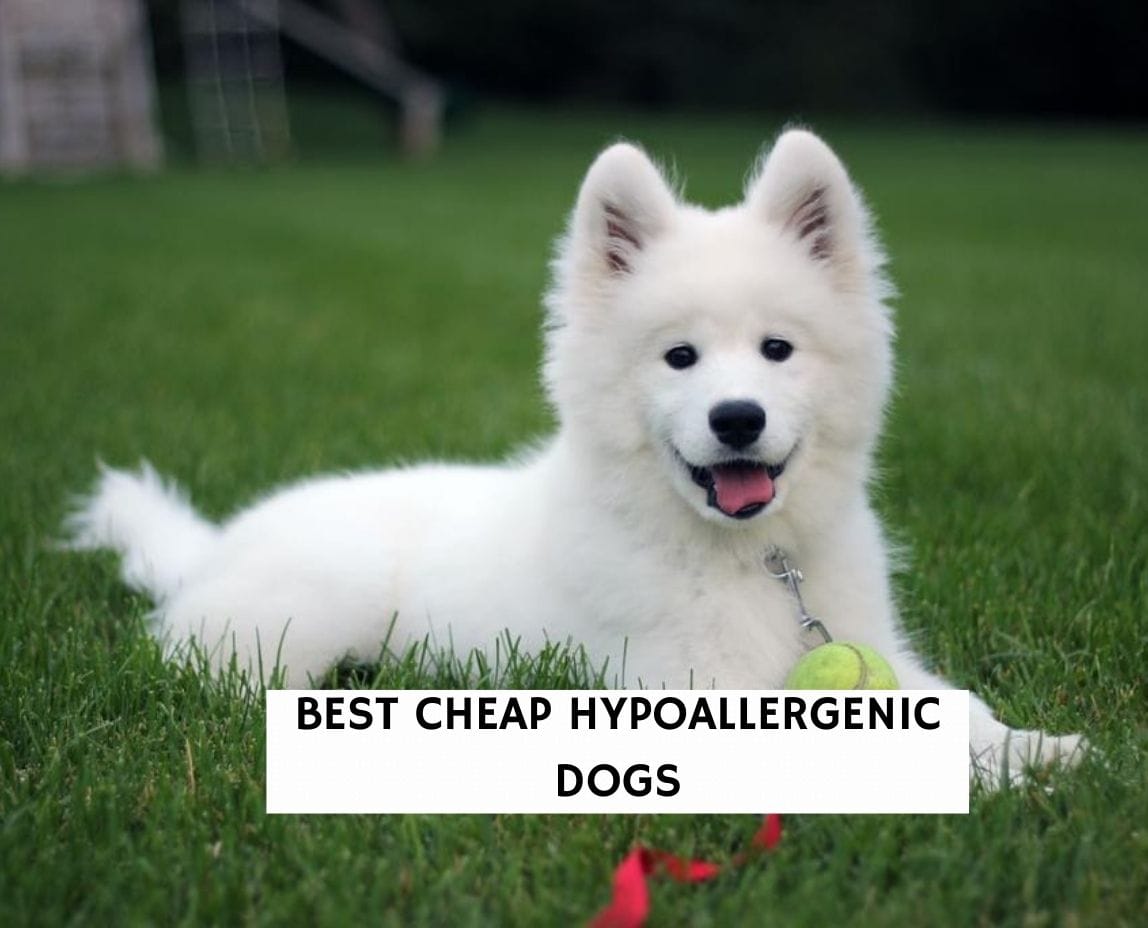 Here's what you need to know if you're searching for cheap hypoallergenic dogs. If you are thinking of bringing a pet into your life, you must consider adopting a hypoallergenic dog breed. If that was your decision all along, then it was the right one.
These trendsetting hypoallergenic dogs are very much in, and they are creating waves on the internet. The best thing about these dog breeds is that they are far easier to look after as they shed little or no hair.
Also, most households have at least one family member with an allergy. Now, these allergy-causing enzymes stick to the animal's dry skin or dander. So, when the dog sheds less hair or no hair, they shed less dander as well.
That is why most people with allergies prefer taking in hypoallergenic dogs. Let's get into it and review some of the cheapest hypoallergenic dogs to adopt. Though the price listings here are subjective, you may find your choice of dog breed within this price range.
Before scrolling down this list of cheap hypoallergenic dogs, check out these other guides from our team at We Love Doodles: Best Large Hypoallergenic Dogs and Best Hypoallergenic Dogs For Families.
1. Standard Poodle
A Standard Poodle is an adorable little bundle of fur that treats you with nothing but love. Said to have originated from Germany, the Poodle looks just as elegant as it did back in many 17th century German paintings.
Also, it somehow always makes it to the list of American Kennel Club's top ten dogs. Gracing the arms of some of the most popular people, such as Ellen DeGeneres, acts as a fashion statement for them. Although, it might be a bit expensive to care for a Poodle.
According to experts, its average maintenance cost is approximately $168 per month, which covers its food, training, and other medical costs. This friendly, lovable, and caring pet loves playing and being active. It might be a bit expensive, but a smart choice.
Price range: Low End: $600 – High End: $2,000
2. Maltese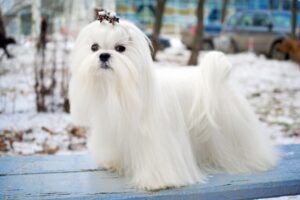 A Maltese is a beautiful dog breed reminding you of a regal animal. Adorned with a curtain of hair, this enchanting animal originated from south-central Europe and was recognized by the American Kennel Club in the late nineteenth century.
Known for its white mane, the Maltese is one of the most adorable dogs to have in the home, especially if you have young children. Also, this companion dog is extremely affable and mingles easily.
It may shed less hair, but it requires regular grooming and care. However, according to a report from petbudget.com, it states the average cost to maintain Maltese is somewhere between $1,200 for the year, which is drastically lesser as compared to other dog breeds.
Price range: Low End: $700 – High End: $3,500
3. Bichon Frise
A Bichon Frise is charming and easily recognizable. The dog breed is beautiful, kind, and bursting with energy. As it is a hypoallergenic breed, it sheds less hair and is great for people who have allergies.
Apart from the cost of the dog, a certain amount of money goes into the basic maintenance of the dog, which includes food, medical supplies, and other grooming services.
However, experts have set the average maintenance cost of Bichon Frise to be around $920 a year. Also, it has a high life expectancy of at least 15 years.
Price range: Low End: $300 – High End: $2,000
4. Portuguese Water Dog
The Portuguese Water Dog became a household name after Sunny and Bo, beloved pets of the Obamas, made an entrance into the White House and were discussed by every news channel in the country.
Though they are by no means cheap to purchase and maintain, they are worth mentioning. These lovable dogs make excellent pets as they shed less hair and are easier to clean up after. However, they need regular grooming and upkeep.
Dog experts believe the average cost to maintain the Portuguese Water Dog is about $155 per month and $2,200 a year. It might be expensive, but it is worth considering as it has fewer medical conditions, is extremely adaptable and affectionate.
Price range: Low End: $2500 – High End: $4,000
Related: Best Portuguese Water Dog Breeders in the United States.
5. Soft-Coated Wheaten Terrier
Often referred to as a "Poor Man's Wolfhound," this fuzzy little farm dog was reared and bred for over 200 years in Ireland. Despite its history of living on a farm, it is one of the most versatile dogs that can adapt easily to country or city life.
Since its ancestors were used to looking after livestock and hunting vermin, the same qualities are visible in the present-day breed of Soft-Coated Wheaten Terriers. They are extremely friendly, protective, and loyal animals to have in the house.
As they are hypoallergenic, they shed less hair. Though their upkeep requires additional cost, they are one of the most affordable hypoallergenic dog breeds to purchase.
Price range: Low End: $500 – High End: $1,500
Related: Best Soft-Coated Wheaten Terrier Breeders in the United States.
6. Cairn Terrier
Originating from the Scottish Highlands, a Cairn Terrier was reared as a working dog. Used to harsh weather and rough terrains, this adorable animal is tougher than its looks.  Fun-loving and easy to adapt, this is an ideal pet to keep in the house.
Though they are great with children and adults, they can also be trained to do heavy work. Though they are hypoallergenic and shed less hair, they need to be groomed well. However, the cost of grooming could go up as they need to be hand-stripped.
Even if you learn how to do it yourself, you will need professional help. Also, these dogs have a long life span and comparatively fewer medical issues. It is an affordable dog to think about adopting compared to other hypoallergenic dog breeds.
Price range: Low End: $500 – High End: $2,000
7. Chinese Crested
Fondly known as Powderpuff, the hairless Chinese Crested dog is an amazing choice of dog breed. It has an unusual appearance with its hairless back body and soft tufts of hair covering its face, tiny paws, and tail making it look extremely pretty and elegant.
But don't get deceived by its stellar looks, as it is equally easygoing and friendly. With sensitive skin, it needs a mild climate to survive. Unable to take extreme cold, it needs a warm blanket and strong heating solution to survive in cold climates.
Though it is easy to groom hairless Chinese Crested dogs, experts have set the cost of maintenance to be as low as $94 per month. Considering it has a life expectancy of up to 18 years, it is only prone to minor medical issues.
Price range: Low End: $700 – High End: $1,300
8. Xoloitzcuintli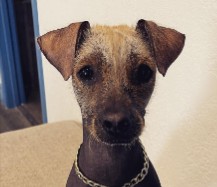 Originally from Mexico, the Xoloitzcuintli or Xolo has been known to man since ancient times. Although, it received recognition from the American Kennel Club in the late nineteenth century. With its long bat-like ears and hairless body, it is easy to spot a Xolo from a distance.
It has a short stature with an approximate height of 9 to 26 inches. Apart from its inquisitive nature, it is highly intelligent and sensitive. It is an affectionate dog breed that is easygoing and alert.
As it has been cross-bred for thousands of years, unlike present-day dog breeds, they are highly susceptible to diseases and other health issues. However, as they originate from the tropics, they are unable to adjust to cold weather and extreme winters. All they need is a regular bath and they are good to go.
Price range: Low End: $500 – High End: $4,500
9. Yorkie
Last on the list of the best cheap hypoallergenic dogs is the Yorkie. The stout and mighty Terrier is the smallest animal amongst the Terrier group. Known for its mane of long, elaborate hair, this is one of the classiest animals to keep in the household.
The second best thing about this is the low cost of maintenance. It takes hardly $119 a month to look after its grooming, feeding, and other needs. However, you must know that it might look cute but it's bossy and ferocious.
Originally from Yorkshire, England, this is an adorable dog that you want to keep in the house, despite its feisty nature. The fact that it has a hypoallergenic coat makes it even more versatile, as people with allergies can easily live in the same house with them.
Price range: Low End: $500 – High End: $3,500
Related: Best Yorkie Breeders in the United States and Best Hypoallergenic Guard Dogs.
Conclusion For The "Best Cheap Hypoallergenic Dogs"
Most people tend to research the cost of adoption by reading different articles online. However, there's no fixed price, as everything depends on the dog breeder and the kind of dog breed you are looking to adopt.
So, apart from doing online research, you can also look at dog shelters and local breeders who keep specific dog brands for adoption.
Also, more than the cost of adoption, there's a matter of maintenance and upkeep costs. So, you might get a dog at a low cost, but you must check its medical history and any other costs it might incur.
For more guides similar to this list of cheap hypoallergenic dogs, you can check out:
You can learn more about non-shedding dog breeds by watching "Top 10 Dog Breeds That Don't Shed or Smell" down below: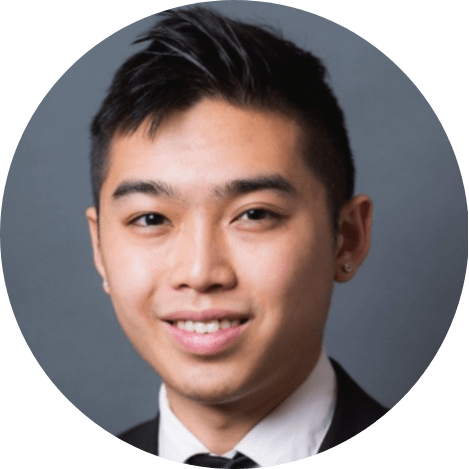 Andy is a full-time animal rescuer and owner of a toy doodle. When he's not saving dogs, Andy is one of our core writers and editors. He has been writing about dogs for over a decade. Andy joined our team because he believes that words are powerful tools that can change a dog's life for the better.
Why Trust We Love Doodles?
At We Love Doodles, we're a team of writers, veterinarians, and puppy trainers that love dogs. Our team of qualified experts researches and provides reliable information on a wide range of dog topics. Our reviews are based on customer feedback, hands-on testing, and in-depth analysis. We are fully transparent and honest to our community of dog owners and future owners.