The Cockapoo is a designer breed created by crossing a Poodle with a Cocker Spaniel. These little dogs are cherished for their intelligence, friendly temperaments, and ability to get along with humans and other animals. With patience, you can find Cockapoo puppies for sale under $500 in quite a few places.
Whether you're on the East or the West Coast, there are Cockapoo puppies waiting for a home just like yours! Check out our list to get started on the adoption journey.
Before you scroll down this guide, check out: 10 Best Cockapoo Breeders in the USA! (2023) and Top 6 Rescue Cockapoos for Adoption! (2023).
1. BFF Puppies
BFF Puppies is based in Ohio but the kennel is available to answer questions about shipping your dog. In most instances, your Cockapoo puppy can be shipped to any major airport in the United States, though this may depend upon the time of year. Contact the team for more information.
To find a puppy to purchase, select "Cockapoo" from the drop-down menu. Once you've arrived at your results, click "price" on the left-hand side of the page to view your puppies from lowest to highest cost.
Once you've found a puppy you're interested in, you can click through to a biography that describes more information about your dog as well as contact information for the breeder.
BFF Puppies requires that each breeder that lists on the site take optimal care of little puppies. Your dog will have seen a vet at least once for a complete checkup and will come to you with current vaccinations and wormers. In most cases, your puppy will also be microchipped.
You may be required to sign a spay or neuter agreement for your dog, as a majority of puppies sold through BFF Puppies are available as pets only. If you're interested in breeding your Cockapoo, arrange to purchase breeding rights and obtain the agreement in writing.
BFF Puppies Details:
2. Good Dog
Good Dog is a fantastic resource when you're looking for Cockapoo puppies for under $500. The pets on Good Dog can be listed through shelters, breeders, or individuals, so you can choose between a puppy or a dog that needs to be rehomed.
The prices range from as low as a $50 rehoming fee to as high as several thousand dollars. In other words, there's a Cockapoo puppy to fit any budget.
Search for Cockapoos, then take a look at the breeders that populate your screen. You'll find that they're listed by proximity, but note that many puppies can be shipped. So, if you don't find a dog in your immediate vicinity, simply expand your search radius up to 1,000 miles and choose the transportation options you'd like to consider.
If you opt to adopt from a breeder, you can buy your puppy with confidence knowing that the kennel upholds the highest standards. Your dog will be born and raised in a clean and healthy environment, with frequent attention from vets and from humans.
Speak with your breeder before you adopt to learn about the puppy's pedigree and any health guarantees that apply to the sale.
Shelters may list available dogs on Good Dog, too. Remember that most shelters are nonprofit and volunteer-run, so you'll be asked for a bit of patience during the application process. Assume that shelters will not deliver dogs, as most will not, and find a rescue that's local to you.
Good Dog Details:
3. Social Media
There's a good chance you've joined one of the major social media networks. Facebook and Nextdoor, in particular, are excellent avenues for finding Cockapoo puppies under $500.
If you haven't already, create an account on the social media platform of your choosing. It only takes a moment, and you can create your profile later if you like. Once you're in, search for "Cockapoos" using the platform's search function.
The results that will appear will depend upon which platform you're using. For example, Facebook will display a list of posts, groups, and pages that you can explore and follow. Nextdoor will bring up posts that were created by your neighbors.
Take your time and check out each interesting post you find. Get references from each before you buy, and take a peek at the seller's history on the platform to get a better idea of the puppy's environment.
Because no one is screening those who post puppies on social media, you'll need to take your own safety under consideration. Bring a friend with you when you meet in person, or meet in a public place.
Social Media Details:
4. Abandoned Angels Cockapoo Rescue
Abandoned Angels Cockapoo Rescue is just one of many shelters that focuses on the Cockapoo breed. This particular shelter is located in Flushing, New York, but a quick Google search will pull up results for shelters nearer to your home.
Most shelters won't deliver or ship puppies, so it's best to find an organization close to you.
Shelters will typically ask that you fill out an adoption application before you're allowed to choose a puppy. The kennel teams will want to know about your physical home, your family, your lifestyle, and your experience, if any, with pets. Your information will be reviewed, then you'll be contacted by a volunteer.
Once approved, you will usually be scheduled for a meet-and-greet with the dogs. The shelter volunteers will help match you with the dog that's best for your lifestyle and your preferences, and you can bring your pup home after paying the adoption fee.
Shelter adoption fees are generally tax-deductible, so speak with a financial professional. Please note that in almost every case, dogs adopted from rescues will be spayed or neutered. You will not be able to breed your Cockapoo.
Abandoned Angels Cockapoo Rescue Details:
5. Lancaster Puppies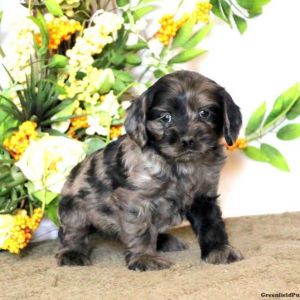 Lancaster Puppies is our next source for Cockapoo puppies for sale for under $500. The kennel is based in Pennsylvania, but shipping is available to other parts of the United States. Cockapoo prices will range from a couple hundred to a couple of thousand dollars, so if you're on a budget just sort by price.
Lancaster Puppies uses a network of breeders to produce healthy little Cockapoo puppies. Your puppy is most likely currently living in PA or a surrounding state and is being raised as a member of the breeder's family while you wait for adoption day. Puppies are checked by a vet and will come to you up-to-date on vaccinations and wormers.
While Lancaster Puppies screens breeders, you'll want to take time to interview yours before you buy a puppy. Call the vet your breeder uses to confirm that your puppy has been cared for and arrange a video chat, if possible. Many breeders are willing to schedule a FaceTime call so you can see your puppy in action.
Lancaster Puppies are sold as companions, and you'll be required to have your dog spayed or neutered before he or she reaches a certain age.
Lancaster Puppies Details:
6. Keystone Puppies
Keystone Puppies is a reputable source for healthy puppies. Like several other organizations on our list, this business is located in Pennsylvania. However, their network of breeders spans several states, and shipping is available for most dogs. Contact Keystone Puppies for a quote for transportation.
To find your dog, use the drop-down menu to select "Cockapoo" or "Cocker Spaniel mix." You can choose the puppy's sex if you like, then search to bring up a list of available dogs.
The prices are set by the breeder, but affordable puppies are the norm at Keystone Puppies. Scroll through until you find a dog you're interested in, then begin the application process. Each dog will have a brief biography you can check out, then you can use the breeder's contact information to make arrangements to place a deposit.
Be certain that you obtain vet records as well as any appropriate paperwork outlining breeding rights you may own. All puppies come with at least a 30-day health guarantee, though some breeders offer longer terms.
Keystone Puppies Details:
7. Crockett Doodles
Crockett Doodles' pricing for Cockapoos usually starts at around $900, but the kennel frequently offers discounted dogs.
It's possible to find a healthy Cockapoo puppy under $500 if you keep up with the Crockett Doodles site. Best of all, this North Carolina breeder ships dogs affordably to anywhere in the United States.
Crockett Doodles has grown over several decades. What began as a small-scale family operation is now a prolific and responsible organization. Puppies are born into guardian homes where they are cared for and raised as family members. Dogs are socialized and exposed to household sights and sounds, making them easy to transition into your own home.
You'll be required to fill out an application before you're permitted to purchase a puppy. Please note that Crockett Doodles receives thousands of applications each year — you will not be contacted if your application does not meet preliminary approval requirements.
Furthermore, due to the high volume of applicants, it's best to put your application in as early as possible — the wait list fills up fast.
Crockett Doodles Details:
Frequently Asked Questions
What is the lowest price of a Cockapoo?
As a designer breed, Cockapoos aren't always affordable. The lowest price you can expect is $500, but many reputable breeders will charge $2,000 and up.
What is a teddy bear Cockapoo?
"Teddy bear" refers to a haircut that looks great on Cockapoos. For more details on this and other styles, check out our Cockapoo haircut guide.
What is the lifespan of a Cockapoo?
The life expectancy of a Cockapoo is 12 to 15 years, depending on a number of factors.
Conclusion for "Where Can You Find Cockapoo Puppies for Sale Under $500"
Cockapoo puppies are intelligent, highly trainable, and hypoallergenic. They're amazing companions whether you're a family with children or an active adult who wants a running partner.
Owning a Cockapoo doesn't have to cost a fortune. You can find Cockapoo puppies under $500 with research. Start with the resources on our list and begin taking steps toward owning your new Cockapoo puppy.
If you find this guide, "Where Can You Find Cockapoo Puppies for Sale Under $500," helpful, check out:
Before you look at Cockapoo puppies, learn more by watching "THINGS I WISH I KNEW: Before Getting a Cockapoo Puppy" down below: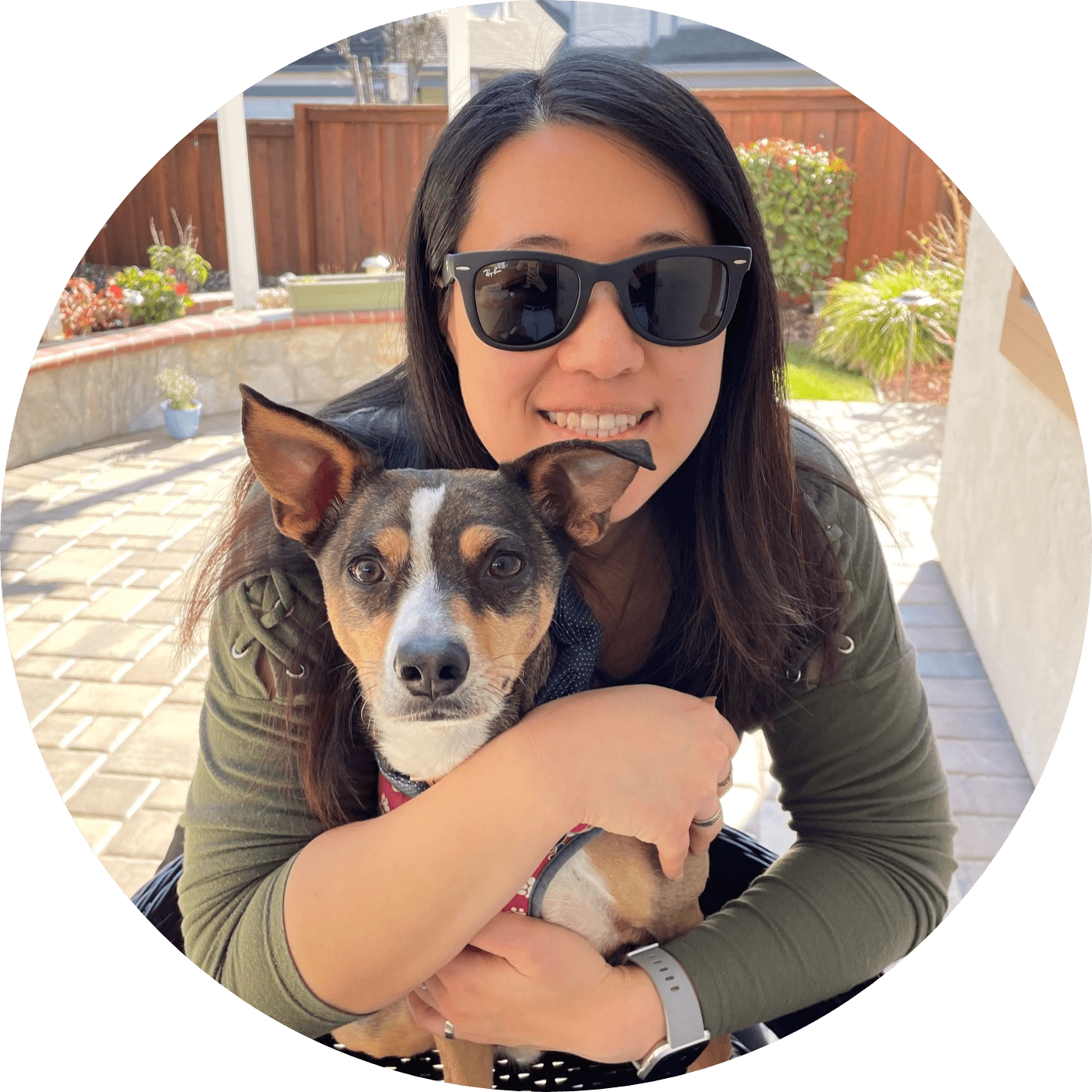 Dr. Sabrina Kong graduated from the Royal Veterinary College in England in 2016 and has been working at a small animal clinic in Northern California since then. She grew up in the Bay Area and got her bachelor's degree from Cal Poly San Luis Obispo. She also became a Certified Canine Rehabilitation Practitioner through a program at the University of Tennessee.
When she isn't in the clinic taking care of her four-legged patients, she enjoys traveling and trying new foods with her friends and her three-legged dog, Apollo. She adopted Apollo from her clinic when he was a puppy with numerous health issues. Dr. Kong truly cares about taking care of animals.