Is your Cockapoo barking? Here's what you need to know before we dive deeper into the topic. Cockapoos are a popular designer breed. A cross between Poodles and Cocker Spaniels, these adorable dogs look like little teddy bears with curly hair. As a new dog owner, barking is one of the issues you're likely to run into. Thankfully, you can take steps to deal with a barking Cockapoo.
Before you scroll down this guide, "How to Stop Your Cockapoo Barking," you can check out these other related topics covered by our team at We Love Doodles: Best Bark Collars For Small Dogs and Best Shock Collars For Dogs Barking.
Understanding the Problem: Why Does Your Cockapoo Bark?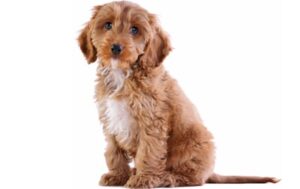 A Cockapoo barking might simply be communicating. However, there are situations where barking can be a deeper behavioral problem:
Barking is a method of communication. Dogs can bark to express their feelings or communicate with another animal.
Some dogs bark to alert their owners and tell them something is amiss.
A barking Cockapoo can also express its excitement. It's common to hear a dog bark after a long separation from its owner or during an intensive play session.
Barking can be a way to get your attention. If you respond to the behavior and pay attention to your dog, it can reinforce the issue.
Lastly, barking can be a sign of boredom or anxiety. Separation anxiety is a common issue that affects 40 to 60% of all dogs. If your Cockapoo barks when they're alone, you're likely dealing with a separation anxiety issue.
Related: Best Bark Collars For Small Dogs.
Teach Your Cockapoo the Quiet Command
Teaching your puppy the quiet command is an excellent first step to reducing barking.
There are two advantages:
You can get your dog to stop barking immediately with this command.
Through repetition, your dog will eventually learn that barking is not acceptable in most situations.
It can seem counterintuitive, but the best way to teach this command is to start by teaching your pet to bark on command:
Use a toy or a treat to get your puppy to bark. Acting excitedly can also work. Pay attention to what seems to trigger the barking so you can reproduce the situation.
Use a verbal command like 'speak' or 'bark.' Reward your dog with treats or praise when they bark following this command.
Once your dog knows how to bark on command, you can start teaching the quiet command:
When your Cockapoo is barking, place a treat or toy in front of its nose to distract them and momentarily stop the barking.
Use the quiet command every time.
First, you should give the treat right away. Then, you can gradually increase how long your puppy has to stay quiet before getting a reward.
If your dog starts barking again, take the toy or treat away. Your pet will quickly realize that it must stay quiet to get a reward.
Teach these commands during short training sessions. You'll get better results if you repeat these training sessions two or three times a day.
Once your dog is familiar with these commands, use the quiet command in real-life situations. For example, you can have a friend ring the doorbell to practice.
Related: Useful Korean Dog Commands and Best Russian Dog Commands.
Do Not Reward Your Cockapoo's Barking Behavior
A barking Cockapoo will keep vocalizing if you give them attention. Unfortunately, many dog owners accidentally reinforce the behaviors they don't want to see by giving their pets what they want. Dogs are social animals.
They crave attention and affection. So if they're not getting enough attention, they will usually find a way to get it, sometimes by barking. Don't reward unwanted behaviors. Don't engage with your dog if they're not following a few rules.
Here are a few examples:
If your dog barks, use the quiet command in a firm voice. Don't interact with your pet until they're calm. Providing attention and affection once your dog is quiet is essential since it reinforces that good behavior is what results in them getting attention.
Dogs often get excited when their owners get home. If your pet barks or jumps, act calmly and walk away. Use the quiet command and offer attention and affection once your dog is calm.
Some Cockapoos will bark if they hear noises. If you hurry to look out of the window, you're teaching your dog that there is something to be anxious about. Instead, walk calmly and confidently to see if anyone is outside after using the quiet command.
How to Stop Barking If You Have a Reactive Cockapoo Dog
Some dogs are more reactive than others. If your Cockapoo seems to bark at the slightest noise, the quiet command might not be enough.
There is another trick you can use:
When playing with your puppy, introduce the 'pick up' command to teach your pet to carry a toy in their mouth.
You can say the command when your dog picks up a toy, place it in front of its face, and reward your dog if they grab it.
Introduce some variations. Use different toys and place the toys in different rooms. Turn it into a game where your dog has to find a toy as quickly as possible.
Eventually, you can use repetition to get your dog used to picking up a toy whenever they hear a noise. For instance, you can use the 'pick up' command every time the doorbell rings.
Your dog will associate the noise of the doorbell with picking up a toy. Since carrying a toy in their mouth makes it physically impossible to bark, your barking Cockapoo will remain quiet.
Related: How to Train a Dog with a Shock Collar.
Cockapoo Separation Anxiety and Stimulation
Boredom and anxiety are common reasons behind the excessive barking, especially when your dog is alone. Using the quiet command frequently can help teach your dog that barking isn't acceptable.
Providing Enough Stimulation For Your Cockapoo
However, you might have to address the root cause behind the barking. Cockapoos share genetic traits with Poodles and Cocker Spaniels. Poodles are brilliant dogs that need intellectual stimulation to thrive. Cocker Spaniels are also intelligent, and this sporting breed needs daily exercise.
Your Cockapoo needs a mix of physical and intellectual stimulation to prevent boredom and reduce anxiety. Providing enough stimulation can help with many behavioral issues, including excessive barking. On average, dog owners walk their pets nine times a week. Each walk lasts a little over 30 minutes.
So it's a good baseline to give you an idea of how active your Cockapoo needs to be. Besides going on walks, you can help your dog thrive by introducing new experiences. Scheduling playdates with other dogs is a great way to help them socialize. Dog-friendly parks, beaches, and trails can introduce a wide range of new scents and sensations.
At home, you can play games like fetch or tug-of-war. Some dogs respond well to puzzles with hidden treats. Introduce new toys regularly and try offering some variety in the types of toys you offer, textures, noises, and other features. Training sessions are another great way of stimulating your dog. Training is essential if you have a puppy, but you should keep teaching your dog new tricks as they age.
It's an excellent way to teach your dog to focus, and it's also an opportunity to strengthen the bond you have with your pet. If you have a particularly energetic Cockapoo, look into agility training. It's easy to set up a few obstacles in your backyard, and your dog will get plenty of physical and mental stimulation by learning to navigate an agility course.
How to Help Your Cockapoo With Separation Anxiety
You can help your dog feel more comfortable when they're alone by getting them used to you leaving the house for a progressively longer time when they're a puppy. Dealing with separation anxiety in an adult dog can be more challenging. Plus, some dogs are naturally anxious and will always experience stress when their owner leaves. You can offer to chew toys to help with anxiety.
The act of chewing will help release your dog's nervous energy, and they will be less likely to bark if they are chewing on a toy. Puzzles and toys stuffed with treats are another good way to keep your dog distracted when you're away. Leaving an item like a shirt with your scent can help. Smelling your scent can have a calming effect, especially for a puppy. Crate training can be a good option to explore if you have an anxious dog.
The crate can become a space where your dog feels safe and relaxed, even when you're away. However, it's important to introduce the crate slowly and use treats and toys to get your dog to associate the crate with positive things. Providing some exercise or play time before leaving can also help. It's an opportunity for your dog to release their energy, and it will be calmer when you leave.
Related: Best Dog Bed For Separation Anxiety and Best Dog Toys For Separation Anxiety.
Conclusion For "How to Stop Your Cockapoo Barking"
You can reduce Cockapoo bark noises by teaching your dog the quiet command. Teaching your dog to pick up a toy when they hear noises is another good way to prevent barking. However, an excessively barking Cockapoo can reveal some boredom or separation anxiety issues.
You should see an improvement if you take steps to provide plenty of physical and intellectual stimulation for your dog. A mix of exercise, chew toys, and crate training can also help if your dog barks when you're away.
If you find this guide, "How to Stop Your Cockapoo Barking," helpful, you can check out these other Cockapoo guides from our team at We Love Doodles:
Now that you learn how to stop a Cockapoo's constant barking, you can learn more about this incredible Poodle mix by watching the "Cockapoo Dog Breed Guide" down below: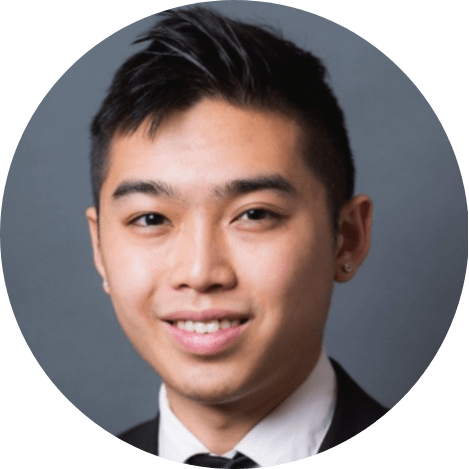 Andy is a full-time animal rescuer and owner of a toy doodle. When he's not saving dogs, Andy is one of our core writers and editors. He has been writing about dogs for over a decade. Andy joined our team because he believes that words are powerful tools that can change a dog's life for the better.
Why Trust We Love Doodles?
At We Love Doodles, we're a team of writers, veterinarians, and puppy trainers that love dogs. Our team of qualified experts researches and provides reliable information on a wide range of dog topics. Our reviews are based on customer feedback, hands-on testing, and in-depth analysis. We are fully transparent and honest to our community of dog owners and future owners.