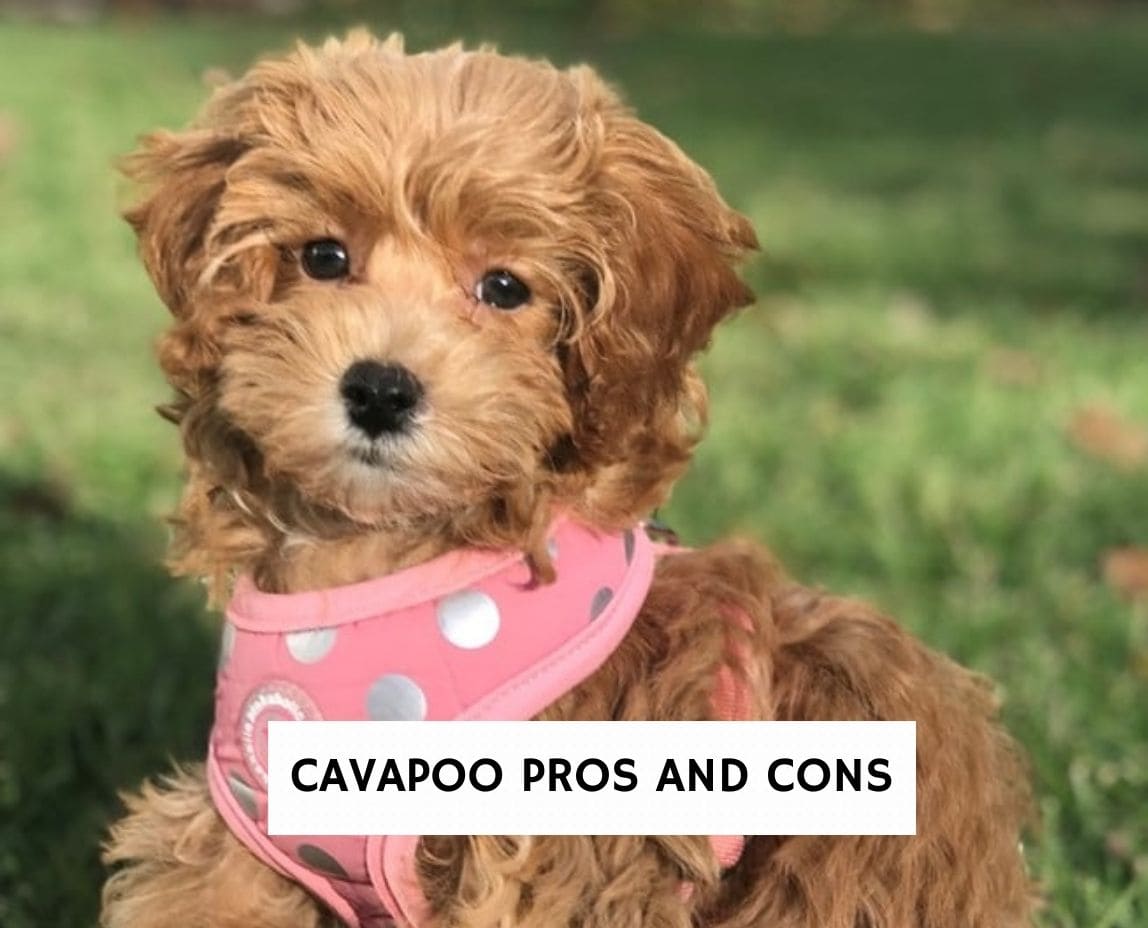 If you want to learn about the Cavapoo pros and cons, this guide will have everything you need to know. If you have, then you've come to the right place. The first step to understanding the pros and cons of owning a Cavapoo is understanding what exactly it is.
A Cavapoo is a hybrid mix between a Cavalier King Charles Spaniel and a Poodle. Cavapoos are sometimes known as Cavoodles or Cavadoodles; despite the variation in name, these dogs are the same. Cavapoos are considered designer dogs because people purposely breed this combination for looks and temperament.
In addition, these dogs are considered small to medium in size, depending on the type of Poodle used for breeding. However, like any dog breed, there are pros and cons to owning a Cavapoo. These are essential things to keep in mind when choosing whether a Cavapoo is a good fit for you.
Before scrolling down this guide, "Raising a Cavapoo Pros and Cons," check out these similar topics: Maltipoo Pros and Cons Guide and Goldendoodle Pros and Cons Guide.
Pros of Owning a Cavapoo
Cavapoos are described as designer dogs for a reason. People specifically breed them because they make great pets. Below you will find some of the best aspects of owning a Cavapoo.
1. Intelligence
Poodles are one of the most intelligent dog breeds in the world. Therefore, because of their Poodle genetics, Cavapoos are also brilliant dogs. This intelligence makes these dogs super easy to train, so they are perfect for first-time dog owners.
Related: Are Cavapoos Smart?
2. Temperament
One of the best parts about breeding designer dogs is the combination of characteristics passed down to puppies. For example, both Poodles and Cavalier King Charles Spaniels are known for loving and social temperaments. Therefore, Cavapoos are naturally affectionate, loyal, and good-natured dogs.
This great temperament (along with their intelligence outlined above) makes Cavapoos great for service worker positions such as service and therapy dogs. This social temperament also allows Cavapoos to make friends with people and other dogs easily.
3. Life Expectancy
Cavapoos are generally healthy dogs who live long and happy lives. The average lifespan of a Cavapoo is between 12 and 15 years of age. However, this can be affected by breeding. So make sure you adopt your Cavapoo from a reputable breeder; otherwise, genetic health problems may occur, causing your dog to live a shorter life.
4. Low-Shedding and Non-Drooling
Another great trait that Cavapoos have inherited from their Poodle parents is their non-shedding coat. Poodles are low to non-shedding dogs, which is why they are so popular for designer dog breeding.
Cavapoos who take after their Poodle parent more will have non-shedding coats. On the other hand, Cavalier King Charles Spaniels are moderate shedders. So, if your Cavapoo takes after the Spaniel parent more, it is more likely to shed.
That being said, when it comes to coat-type, Cavapoos usually take after their Poodle parents more, making them low to non-shedders. This non-shedding quality makes Cavapoos an excellent option for people with allergies as dander is less likely to be released into the air.
Some people are not just allergic to dog dander but are allergic to their drool as well.  Luckily, neither Poodles nor Cavalier King Charles Spaniels tend to drool. So Cavapoos also have a low drool tendency, making them an excellent choice for allergy sufferers.
5. Adaptable
These are small dogs who do not need a lot of living space. They adapt quickly to many living situations. Whether you live in a large house or a small apartment, a Cavapoo will enjoy being wherever its loved ones are.
6. Active
Cavapoos are a very active dog breed. This could be a pro or a con depending on your activity level. Still, if you live an active lifestyle, a Cavapoo is a great companion.
Cavapoos are always in the mood for walks, fetch, and other fun activities. Cavapoos also love being with their owners, so your Cavapoo will be very happy to join you in any outdoor activities.
7. Appearance
Last but not least, Cavapoos are adorable little dogs. These dogs are pretty much the closest you can get to a real-life teddy bear. Their petite bodies, curly hair, and floppy ears make these dogs highly desirable.
Related: Cavapoo Size Guide and How Big Do Cavapoos Get?
Cons of Owning a Cavapoo
Now that you know the pros of Cavapoos, it is time to look at the cons. Keep in mind that some of these cons are subjective and may not be a problem for you; if this is the case, a Cavapoo is an excellent choice.
1. Grooming
Cavapoos are high maintenance when it comes to grooming. Poodles are prone to tangles because of their thick, curly hair. Cavapoos take after their Poodle parent in this sense and will need to be brushed every 2-3 days to avoid matting.
This brushing shouldn't be too time-consuming because these dogs are so small, but it is essential not to skip any days, or your dog's hair will knot.
In addition to the time spent on brushing, you will have to spend time bathing your Cavapoo every 4-6 weeks. This is more time-consuming than brushing but needs to be done to keep your dog's hair clean and healthy.
Additionally, because Cavapoos don't naturally shed, they need to be taken to a professional groomer for a trim. Depending on your dog, this can be done every 8-12 weeks. This will ensure your Cavapoo looks its best. These groomings are essential but costly.
Related: Best Types of Cavapoo Haircuts.
2. Heat Sensitive
Cavapoos are extremely sensitive to heat. If left in the heat for too long, Cavapoos can die. This is because of their Spaniel genetics which causes them to have shorter snouts than other dogs. So, if you live somewhere very warm, do not expect your Cavapoo to spend much time outside with you.
3. Separation Anxiety
Cavapoos are extremely clingy with their owners. If you leave your Cavapoo alone for too long, it can develop destructive behaviors. Because of this intense clinginess, Cavapoos tend to bark excessively when left alone.
They are also known to chew on items in the house when left alone inappropriately. In addition, these dogs often suffer from separation anxiety when their owners leave them alone. So, if you are a busy person who will leave a dog for long periods, a Cavapoo is the wrong choice for you.
Related: Best Dog Beds For Separation Anxiety and Best Dog Toys For Separation Anxiety.
4. Need Mental Stimulation
Being left alone is not the only thing causing these dogs to misbehave. Because of their high intelligence, Cavapoos need to be mentally stimulated. Whether with a game of fetch or a food puzzle, you need to keep your Cavapoo occupied to avoid boredom. A bored Cavapoo is a naughty Cavapoo, so these dogs need to have a task to do.
5. High Activity Levels
Cavapoos require at least 30 minutes of exercise every day. These dogs may be small, but they are very active. If not appropriately exercised every day, these dogs will become bored and naughty once again. If you do not have time to take care of a high-energy dog, a Cavapoo is not the right choice for you.
6. Sensitive
Although these dogs are very loving and social, they are not suitable for small children. Cavapoos are extremely sensitive to loud noises and abrupt behavior.
When approached in a way that makes them uncomfortable, Cavapoos may lash out inappropriately because they are scared. Small children may not understand how to properly approach a Cavapoo, resulting in growling, barking, or even biting.
Related:
Conclusion For "Cavapoo Pros and Cons"
As you can see, examining the pros and cons of adopting a Cavapoo is very subjective. When you adopt a dog, the main goal is to find a dog that fits your lifestyle and activity level. What one person might see as a con to a breed is what another person might see as a pro.
This is why you can find some similarities between some items in both categories. When choosing any dog, weighing both the pros and cons is essential. By following this process, you will easily find a dog that fits perfectly into your life.
For more guides with mentions of the Cavapoo, you can check out these recommendations: 
You can learn more about the Cavapoo by watching "Cavapoo Dog Breed Guide" down below: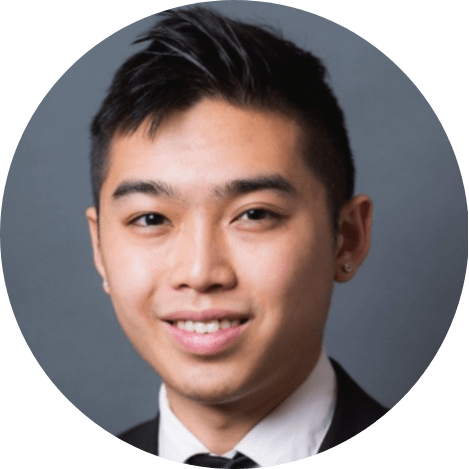 Andy is a full-time animal rescuer and owner of a toy doodle. When he's not saving dogs, Andy is one of our core writers and editors. He has been writing about dogs for over a decade. Andy joined our team because he believes that words are powerful tools that can change a dog's life for the better.
Why Trust We Love Doodles?
At We Love Doodles, we're a team of writers, veterinarians, and puppy trainers that love dogs. Our team of qualified experts researches and provides reliable information on a wide range of dog topics. Our reviews are based on customer feedback, hands-on testing, and in-depth analysis. We are fully transparent and honest to our community of dog owners and future owners.