Are Cavapoos smart? Most prospective dog owners quickly admit that they want an intelligent breed. They prefer a dog with a quick brain because it makes them easier to train.
Some people want their dog to learn fancy tricks to impress friends at parties. Others want to fly through obedience school with a dog who can quickly respond to the basic commands.
If you want a Cavapoo, you might be wondering where they fall on this spectrum. If you want an intelligent breed, Cavapoos might be one of the better places to look. Take a closer look at just what you can expect from the intelligence of this breed.
Before scrolling down this guide, "Are Cavapoos Smart," you can check out these similar guides: Are Maltipoos Smart and How Smart Are Chihuahuas?
Are Cavapoos Intelligent?
The Cavapoo is a cross between a Poodle and a King Charles Cavalier Spaniel. Both breeds are well-known for their above-average intelligence.
It only makes sense that the cross between the two breeds is equally intelligent. Therefore, you should have no problems training your Cavapoo regarding housebreaking, basic obedience, and even more advanced tasks.
They are certainly going to be up for the challenge. However, if you want to train your Cavapoo on your own, you should know that positive reinforcement often works best.
They are relatively gentle and can quickly become afraid with exposure to negative reinforcement. Like many dogs, you may find that your Cavapoo is food motivated.
It may work extremely hard for a few extra pieces of kibble, some boiled chicken, or even green beans if you need a lower-calorie option. Other dogs are motivated more by positive attention, such as praise and petting.
If neither of these options suits your dog, you may try motivating them with toys and play. Every time they perform a command successfully, you can play a tug or a quick game of chase to keep them interested and happy.
Related: When is a Cavapoo Full Grown and How Big Do Cavapoos Get?
The Downside of Cavapoo Intelligence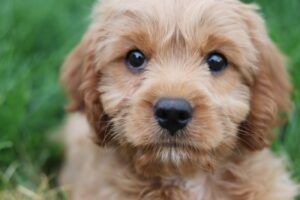 Unfortunately, there is a disadvantage to having an extremely intelligent dog. These dogs can sometimes get in more trouble because they know when you are not watching them.
They are highly observant creatures who may sneak to do forbidden things while your back is turned. For example, they may climb on the furniture or steal something off the table while you are in another room.
More intelligent dogs are often more rebellious as well. You might issue a command that they already know how to do, but it is not uncommon to find a dog who resists complying.
They often have their minds made up about what they want to do and how to do it. So you might find that your Cavapoo wants to do things their way instead of sticking by your command.
A smart dog who is not challenged intellectually will also find opportunities for trouble. This is because their minds are constantly working in overdrive.
If they are left unsupervised, and without anything to occupy them, they might become destructive. Cavapoos are a high-energy breed as well as an intelligent one. Leaving a restless Cavapoo to entertain itself is asking for trouble.
They may chew up your precious items like shoes or the corner of the sofa. They may also become incessant nuisance barkers to fill the passing time of a long afternoon solo.
Related: Cavapoo Size Guide and Best Cavapoo Names.
How to Keep Your Cavapoo Occupied
The best thing you can do for your intelligent Cavapoo keep it occupied and tired. This perfect combination sets both of you up for successful encounters all day long.
Not to mention, it makes it less likely that your dog will become destructive in your absence. This active breed will require a great deal of exercise, so make sure you take your puppy for walks.
They need at least one long walk each day. However, you might find that several shorter walks work better for your schedule. If you don't love the idea of walking around the neighborhood, be sure to play a rousing game of fetch in the backyard.
Anything that gets some of your dog's restless energy out is a good thing. However, once you have taken care of your Cavapoo's physical needs, it is important to stimulate them mentally.
This breed does best when given a job to do. This might mean that you work on basic obedience or more advanced commands in the morning before leaving for work.
Cavapoos also love to play games with their owners, such as a puppy in the middle. This game can be played with the whole family. All you have to do is gather your family in a circle and have each family member take turns calling your dog to them.
Reward the dog handsomely for responding with lavish pets, and even low-calorie treats. Then, let the next person call your dog over. Your puppy gets to interact with each member of the family, and the randomness of the commands keeps them mentally fit.
You might also want to consider teaching your dog games that also get rid of some of their energy at the same time. You can build an agility course in your backyard or teach them how to play flyball.
This kills two birds with one stone. If you still need to leave your Cavapoo unattended, you can leave them with puzzle toys to occupy their time.
Stuff a Kong ball with frozen peanut butter, cream cheese, or spray cheese. Your dog will look forward to a delicious snack while also using its active brain to get to the goodies.
Related: Best Cavapoo Insurances Guide.
Conclusion For "Are Cavapoos Smart"
Your Cavapoo is an extremely intelligent dog. Whether you need to occupy their time while you're gone or need to wear them out for the day, you have plenty of options.  Cavapoos can be wonderful dogs when you tend to their physical and intellectual needs.
Remember that your dog may become destructive if you don't care for their intelligence and put it to exemplary work. Overall, Cavapoos make great companions when their brains are being used.
If you find this article, "Are Cavapoos Smart," helpful, check out these other Cavapoo guides:
You can learn more about the intelligence of a Cavapoo by watching "Are Cavapoos Smart – Bailey Takes an IQ Test" down below: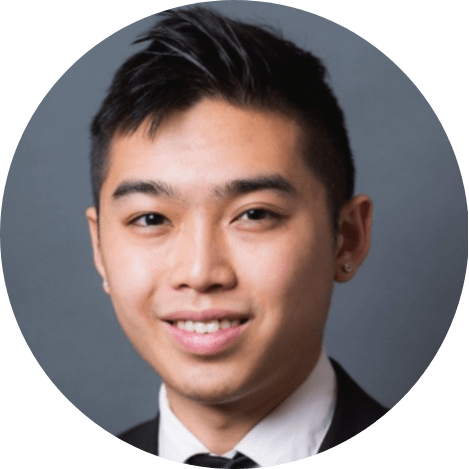 Andy is a full-time animal rescuer and owner of a toy doodle. When he's not saving dogs, Andy is one of our core writers and editors. He has been writing about dogs for over a decade. Andy joined our team because he believes that words are powerful tools that can change a dog's life for the better.
Why Trust We Love Doodles?
At We Love Doodles, we're a team of writers, veterinarians, and puppy trainers that love dogs. Our team of qualified experts researches and provides reliable information on a wide range of dog topics. Our reviews are based on customer feedback, hands-on testing, and in-depth analysis. We are fully transparent and honest to our community of dog owners and future owners.