If you are located in the state of Indiana and have decided that a Cavapoo is the breed of dog you want to add to your family, then we want to help. Finding a reputable breeder that isn't a puppy mill can be a daunting task for hopeful pet owners. That is why we did some research and put together this list of the best Cavapoo breeders in Indiana.
All of these breeders seem to be reputable and ethical breeders who care about the health, well-being, and temperament of their Cavapoo puppies in Indiana. However, we always suggest you ask them tons of questions and visit their facilities because breeding practices do change. If you are close by, it is wise to ask to visit the kennels before committing and putting a deposit down for a Cavapoo puppy.
Many Cavapoo puppies for sale in Indiana come from puppy mills which you don't want to support. If you can't trust a breeder to sell you a healthy puppy, don't buy a puppy from them. It is better to wait longer and get a Cavapoo from a reputable breeder than to purchase an unhealthy puppy from a mill.
As long as the Cavapoo puppies in Indiana are bred responsibly for health and temperament, they are a wonderful addition to almost any household. Cavapoos get along well with other pets and children if they are properly socialized from a young age. Choosing a reputable breeder is the first step to making sure your puppy has a long healthy life with your family.
Other articles you will like: Cavapoo Rescues for Adoption and Cavapoo vs Goldendoodle.
1. Blossom Cavapoo Puppies Indiana
Blossom Cavapoo Puppies is a rather large breeding operation in Fort Wayne, Indiana. The Owner is Debbie Kaufman, but she doesn't do all of this alone. Her husband helps as well and they have four small children that are constantly busy helping with their dog breeding operation.
While Cavapoos are on the roster for spring litters, this is not the only dog breed they have. There is a variety of both purebred and designer dog crosses. She doesn't always have puppies available and does rotate the females and the different breeds so they have breaks in between litters.
This is important information for those wanting to buy a Cavapoo from Blossom Puppies. It could be a long wait before you get one of their Cavapoo puppies for sale in Indiana. However, when there is a long wait then it is often worth it. The puppies are guaranteed to be socialized and healthy. In addition, there is a health guarantee for genetic issues that may arise as well.
The Blossom Puppies website is relatively new so there will be some updates happening. However, interested parties can see the parents as well as the puppies that are available, if any.
If there are no Cavapoo puppies available then you can contact them with your interest to find out more information and how to get on the waiting list if it is available. They do not ship so you must be within driving distance or able to fly to pick your puppy up in Indiana.
Cavapoo Breeder Information
2. My Joy Cavapoos Indiana
My Joy Cavapoos is a small breeding operation in Bloomington, Indiana. They only have four females in the breeding program currently. All of them are Cavalier King Charles Spaniels. They do own the male Poodles that are in the program, but they are not pictured on the website.
However, due to the low number of females in the program, they don't always have litters available. It is important to make sure you get on the waiting list or some type of notification list for upcoming litters if you want a My Joy Cavapoo.
They are very active on Facebook and that is the place to get the most up to date information on their current Cavapoo puppies in Indiana. You can also enjoy pictures of past puppies. My Joy Cavapoos will not ship any of their puppies for the safety of the pup. You will have to either pick it up in Indiana or arrange travel plans.
However, if you are not within driving distance of Bloomington, Indiana but are willing to fly in to pick up your puppy, then you can still purchase one of these healthy, socialized, and well-adjusted puppies.
The best method of communication with this breeder is via email. There is a telephone number as well as Facebook messenger, but email is the best way to contact them. They ask that you send an email expressing your interest along with your contact information.
This Cavapoo breeder in Indiana will contact you back with availability and upcoming litters. If you are still interested you can talk about the deposit and the purchase price for the Cavapoo puppy. Many of the puppies have varied pricing based on color and gender.
Cavapoo Breeder Information
3. Aly's Happy Dogs Indiana
Aly's Happy Dogs has a great story behind it. This is truly the offshoot of a family business. Her grandparents have run a kennel and dog breeding facility for years called Nichols Happy Dog Kennel. Aly grew up helping with this business and caring for the dogs. This became a passion of hers and eventually partnered with her Grandmother to start Aly's Happy Dogs breeding operation.
Because this is a joint partnership, they can offer a variety of dog breeds like Cavapoos. All of these dogs are well cared for and treated as part of the family. Cavapoos puppies are among one of their most popular breeds and they have litters often.
There are currently Cavapoo puppies for sale in Indiana, but they go fast. If you are interested in taking home one of these sweet puppies you will need to contact them as soon as possible.
They don't only have puppies, and they do occasionally have adults in the various breeds for adoption. Often these are the moms and dads that are ready to retire to their forever family.
Once you have picked a puppy or adult dog that you would like to take home you will need to call or email Aly at the contact information listed below. They will talk about the process and the deposit at that time.
All their Cavapoo puppies in Indiana do come with a limited health guarantee. For this to be honored the puppy has to go to the veterinarian within three days of purchase. We think this is one of the more reputable Cavapoo breeders in Indiana.
Cavapoo Breeder Information
4. Puppies By Design Indiana
Puppies by Design can not be described as anything other than a large family and community breeding operation. The owners' Sam and his wife Connie, have expanded the business to the point of hiring a staff and puppy huggers to make sure that all of their Cavapoo puppies and adults get the care and attention they would get from being a part of a family. One of their sons and his wife are managers of Puppies by Design and have made this a large part of their life.
There are several dog breeds available. Many of them are purebred dogs while others are designer crosses such as the Cavapoo. This is one of the more popular dog breeds that they sell.
They currently don't have any Cavapoos puppies in Indiana for sale, but it won't be long before the spring litters arrive. All of the puppies do come with a one-year health guarantee, health records, and a puppy starter kit. They will have had their first shots as well as deworming before they go home.
The website doesn't say whether or not they ship their puppies but they have puppies all over the United States. Even if they don't ship and you aren't within driving distance you can still fly to pick your puppy up.
The waiting lists are currently full for their Cavapoos puppies, but make sure you call for information about how to get on the list when it opens up.
Cavapoo Breeder Information
Out of State Cavapoo Breeder Options
Often the options for purchasing a puppy such as a Cavapoo from a breeder in your state may not be many. There could even be states that have no breeders at all other than puppy mills. This is due to the fact that the Cavapoo is a relatively new dog breed that is trending. They demand highly outweighs the supply.
If you are in Indiana and can't find a breeder that you like, then you can look at the surrounding states. There are some good options in Wisconsin, Illinois, and Ohio. Many of these breeders are within driving distance and some of them will even ship.
Conclusion for Cavapoo Breeders in Indiana
We found the best Cavapoo breeders in Indiana to help you do research and decide which breeder is right for you. Cavapoos are a trending dog breed and there aren't many reputable breeders. We saw tons of puppy mills and backyard breeders selling puppies for cheap prices. Remember, if you buy a cheap puppy then you will likely have to pay for medical issues later down the line which are more expensive. We hope you found your happy and healthy Cavapoo puppy in Indiana!
Check out these other articles: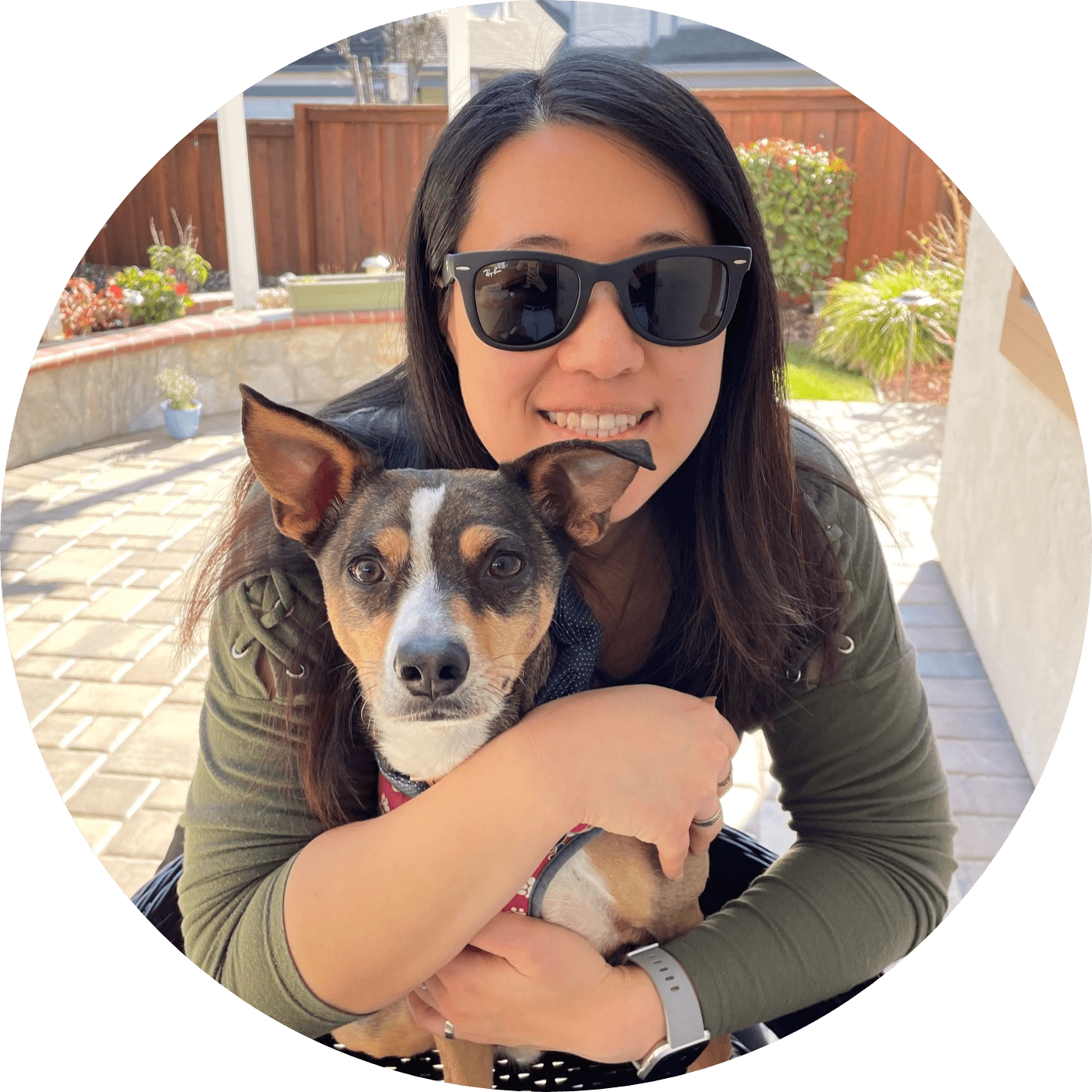 Dr. Sabrina Kong graduated from the Royal Veterinary College in England in 2016 and has been working at a small animal clinic in Northern California since then. She grew up in the Bay Area and got her bachelor's degree from Cal Poly San Luis Obispo. She also became a Certified Canine Rehabilitation Practitioner through a program at the University of Tennessee.
When she isn't in the clinic taking care of her four-legged patients, she enjoys traveling and trying new foods with her friends and her three-legged dog, Apollo. She adopted Apollo from her clinic when he was a puppy with numerous health issues. Dr. Kong truly cares about taking care of animals.