Labradors are one of the most popular dog breeds in the world. Therefore, finding Labrador breeders in Alberta or any other province in Canada is not very difficult. Here's what you need to know if you're searching for the best Labrador breeders in Alberta.
However, the problem arises in finding a reliable breeder producing good quality dogs. It can be difficult at times to find a breeder breeding responsibly. Fortunately, we got you covered.
Before scrolling down this list of Labrador breeders in Alberta, check out these other recommendations from our team at We Love Doodles: Best Goldendoodle Breeders in Alberta and Best Bernedoodle Breeders in Alberta.
Labrador Puppies For Sale in Alberta
To make this easier for you, we have created a list of the top Labrador breeders in the state. These breeders have been breeding high-quality purebred Labradors that are not just gorgeous and healthy but are also trained by experts. Their dogs have proven to be great tempered pets that provide excellent service as therapy dogs, hunting dogs, and companion dogs.
Labrador Product Recommendations: Best Tug Toys For Dogs and Best Paw Cream For Dogs.
1. Starstruck Labradors
The breeders at Starstruck Labradors are committed to raising pet dogs with high health standards. These breeders are regarded as one of the best Labrador breeders in Alberta owing to their ethically responsible breeding standards. Several reliable third parties vet the excellent quality of their breeding practices.
This pet breeder in Albert makes sure all pets go through OFA medical testing regularly. This helps the team maintain the health of their breeds and keep genetic illnesses in check by regular screening. You can look at the dogs available or view the upcoming litter by visiting their kennel or the online website.
You can also apply online by filling out an adoption application form on the website. The deposit fee to secure your puppy is $300 and needs to be submitted along with the adoption form. All the puppies get microchipped, vaccinated, and dewormed four times on average before being made available for sale.
You get a 5-year genetic health warranty and a complimentary trial for pet insurance on purchasing a puppy. You also receive health clearances for most of the common diseases that plague the Labrador breeds. To learn more about the Starstruck Labradors, visit their website or contact them through the details below.
Starstruck Labradors Details
2. Club Mead Labradors
Club Mead Labradors have been successfully breeding high-quality puppies in Alberta for the past 40 years. In addition, they have been providing excellent Labradors to families all over Canada and The United States. They are well known for training dogs to be wonderful companion pets, hunting pets, service pets, and therapy pets.
Additionally, Club Mead Labradors are permanently registered with the Canadian Kennel Club and register every new puppy. Every puppy bought through this pet breeder comes with the first round of vaccinations, complete deworming, and microchipping.
The puppies also get checked thoroughly by an experienced veterinarian doctor before being put up for sale. They provide a two-year health guarantee for hip and eye diseases and health clearance certificates verified by the OFA. They require a deposit fee of $500 to secure your spot.
Club Mead Labradors Details
3. Wagging Tails Pet Resort
Wagging Tails Pet Resort is a family-owned farm based in Sturgeon County, Alberta. They specialize in providing high-quality kenneling services and well-bred pet Labradors. There is a huge off-leash area near the boarding facility where the dogs can roam around and exercise independently.
These breeders have been working since 1996 to provide families with the most friendly pets as companions. Due to the extensive training programs at the Wagging Tails Pet Resort, their dogs have proved to be excellent service dogs, house dogs, companion dogs, hunting dogs, and therapy dogs.
This pet breeder has Labrador breeds available in three different colors: black, chocolate, and silver. They are raised and trained with care and regularly tested for genetic disorders that the breed is susceptible to.
Every dog is vaccinated, microchipped, and dewormed before being sold to any family. To know more about the puppies available for sale at the Wagging Tails Pet Resort and their upcoming litters, reach out to them through the information provided below.
Wagging Tails Pet Resort Details
4. Cowboy Up Kennel
Cowboy Up Kennel is a Canadian Kennel Club registered Labrador breeder based in Southern Alberta. They responsibly raise exceptional quality Labrador breeders in three colors, including black, yellow, and chocolate.
However, they specialize more in the yellow shades, which vary from fox-red to light cream. You get a one-year genetic health guarantee and six weeks of free puppy insurance on purchasing a puppy through the Cowboy Up Kennel.
This includes a hip, elbow, and eye guarantee valid for the first 26 months. In addition, you also receive a lifetime health guarantee for hereditary diseases such as EIC, CNM, and PRA.
Every puppy is checked thoroughly by a veterinarian doctor, microchipped, dewormed, and given the first vaccinations before being listed up for sale. When purchasing a Labrador, cowboy Up Kennel also provides families with an extensive puppy profile.
The deposit fee to reserve a puppy through Cowboy Up Kennel is $500. This provides the adopting family with all the necessary information to cater to the puppy according to its temperament. You can get in touch with this breeder through the details provided below to learn more about their adoption process.
Cowboy Up Kennel Details
5. JC's Labrador Puppies
JC's Labrador Puppies is one of Alberta's best CKC registered Labrador Breeders. They take great pride in their champion pedigrees and the excellent health standards of their breeds. They have 20 years of experience raising gorgeous, healthy, and socially well-adjusted puppies in a home-based environment.
This puppy breeder in Alberta provides a lifetime of health warranty against several genetic disorders, including DM, CNM, PRA-PRCD, and EIC, to everyone who purchases a puppy. They also offer a 5-year warranty against common hip and elbow disorders.
The puppies are all raised and bred in a home-based environment where the emphasis is made on reinforcing socialization and other positive behaviors. Along with proof of health clearances verified by the OFA, you also get six weeks of free pet insurance. Every purchased pet is sent home after being microchipped, vaccinated according to age, and dewormed properly.
To reserve a puppy through JC's Labrador Puppies, fill out the application form on the website with your details and preferences. You will also be required to submit a deposit of $350 as a reservation fee for the puppy. Use the information below to reach out to the dedicated team of breeders at JC's Labrador Puppies.
JC's Labrador Puppies Details
How to Choose a Labrador Breeder in Alberta
Since Labrador is a popular breed, many breeders are selling dogs claiming them to be purebred Labradors. Though some may be telling the truth, many of them probably breed these dogs unethically in terrible conditions.
They aim to mass-produce these dogs to maximize their profit. Therefore, you must do a background check on a breeder before you invest, both financially and emotionally. It can take a considerable toll on a family when the dog they adopt turns sick.
Unfortunately, that often happens in cases where people buy pets from backyard breeders. Before trusting a breeder, make sure they are registered with certified animal health organizations like the Canadian Kennel Club.
Ask the breeders to provide you with health certificates for the puppy you are buying and their parents. In addition, make sure their genetic health test scores are aligned with the health standards set by the Orthopedic Foundation of Animals (OFA).
Get proof of vaccinations, deworming, and microchipping before signing the adoption contract. Additionally, remember to read the terms of the agreement thoroughly to check if there isn't anything that does not align with your needs.
Another great way to verify the authenticity of the claims of the quality of these breeders is to ask for verifiable references. Testimonials from old clients can be beneficial and give you essential insight into the breed and the breeder.
Conclusion For The "Best Labrador Breeders in Alberta"
Though there are a lot of Labrador breeders in Alberta; however, the above article only sheds light on the top 5 of the most trustworthy ones out there. We have only included those breeders verified by the official health authorities. Nonetheless, you must still research each breeder to see if they fit your particular needs.
For more guides similar to this list of Labrador breeders in Alberta, you can check out:
Before you bring home a Labrador from a breeder in Alberta, you can learn more about the breed by watching "Labrador Retriever Dog Breed Guide" down below: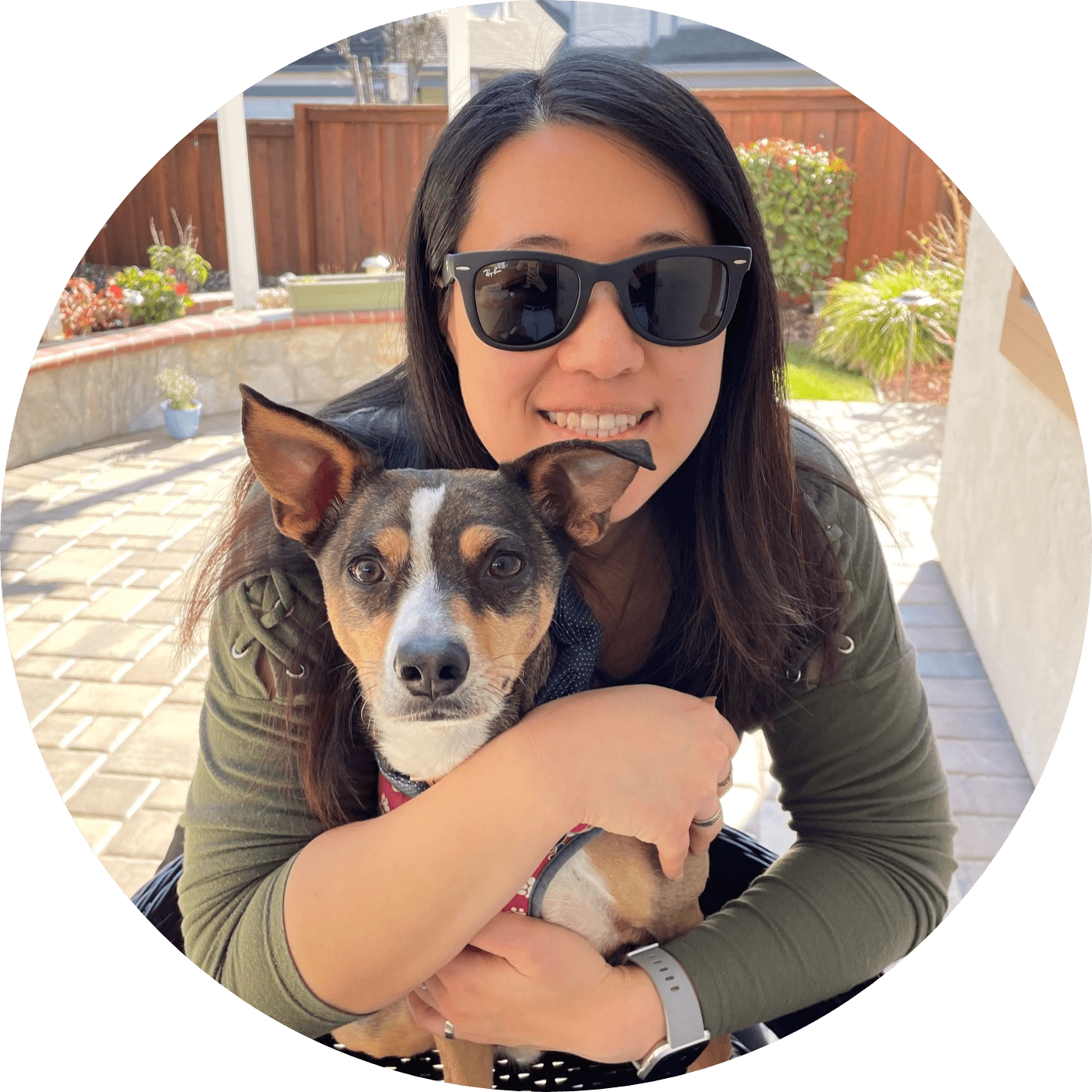 Dr. Sabrina Kong graduated from the Royal Veterinary College in England in 2016 and has been working at a small animal clinic in Northern California since then. She grew up in the Bay Area and got her bachelor's degree from Cal Poly San Luis Obispo. She also became a Certified Canine Rehabilitation Practitioner through a program at the University of Tennessee.
When she isn't in the clinic taking care of her four-legged patients, she enjoys traveling and trying new foods with her friends and her three-legged dog, Apollo. She adopted Apollo from her clinic when he was a puppy with numerous health issues. Dr. Kong truly cares about taking care of animals.