If you're searching for the best Bernedoodle breeders in Alberta, you've come to the right place. This blog has featured some of the most reliable and authentic Alberta-based breeders of Bernedoodles whom you can trust for dog adoption.
Before scrolling down this list of Bernedoodle breeders in Alberta, check out these other recommendations from our team at We Love Doodles: Best Sheepadoodle Breeders in Alberta and Best Poodle Breeders in Alberta.
Bernedoodle Puppies For Sale in Alberta
Before moving onto the list of these breeders, here are some facts that you must know about Bernedoodles:
They are a mix of a

Bernese Mountain dog

and a Poodle.
They come in as many sizes as Poodles.
They have relaxed nature, much like the

Bernese Mountain dog

.
They are great partners for hiking.
They are incredibly loyal.
They have a coat of many colors.
They enjoy being outside even during rain or sunshine.
They easily blend into your multi-dog family.
Their eyes are abundantly beautiful.
Interesting, right? Now, check out the top Bernedoodle breeders who raise this lovely crossbreed.
Bernedoodle Guides: Bernedoodle Pros and Cons and Best Bernedoodle Generations.
1. Cloud 9 Doodles
Cloud 9 Doodles is one of the leading Bernedoodle Breeders in Alberta. Established in 2012, this breeder has promoted the ethical breeding of the Bernese Mountain dog and Poodles mix (Bernedoodle). Other than Bernedoodles, it also raises Aussiedoodles and Sheepadoodles.
Cloud 9 is known for its ethical approach towards dog breeding and is trusted by many dog adopters throughout Alberta. The breeder has 15 plus years of experience in breeding and training dogs and operates as a full-time breeder of Bernedoodle puppies.
The guardian homes of Cloud 9's puppies are chosen very selectively to ensure they are provided with the most suitable environment. Cloud 9 Doodles provides a genetic guarantee for all of its puppies, which means that your puppy doodle comes with a written guarantee for its health.
The puppies also go through a complete medical wellness examination by an expert. Moreover, all puppies are tested for temperament and come microchipped. You also get free health insurance of four weeks upon adoption.
One of the best things about Cloud 9 Doodles that makes it one of the best puppy breeders in Alberta is the "Lifetime Support." It means that the breeder takes complete ownership of its puppies, and you can return the adopted puppy to them anytime in life.
Cloud 9 Doodles Details
2. Bernedoodle Lane
Berbedoodle Lane is a small breeder of F1 standard Bernedoodles operating at a local level in Alberta for many years. It was founded by Nina Pricilla, a passionate dog lover who chose Bernedoodles as the most lovable breed to live with.
Bernedoodle Lane has many puppies available for adoption throughout the year. Many puppies raised by her are living happily in their forever home today. Moreover, their team is responsive and cooperative, which means you will be facilitated well throughout the adoption process.
If you are interested in adopting a puppy from Bernedoodle Lane, drop an email or fill out an instant online form available on their website. Once your application is processed and approved, you will be required to submit the pre-determined adoption fee before taking your puppy home.
Bernedoodle Lane Details
3. Kooteney Bernedoodles
Kootenay Bernedoodles (KB) is among Alberta's highly rated pet breeders. Their dogs are raised on a 12-acre farm in the beautiful Kootenay mountain-scape. Their Bernedoodle puppies are family-raised and trained, making them a great companion for your entire family.
The family behind Kootenay Bernedoodles started raising dogs nine years ago. Today, their breeding program focuses on service and therapy dogs within Alberta and British Columbia. This means that the puppies get a safe and serene setting where they can learn, explore, and grow.
The breeding process at Kootenay Bernedoodles is led by Pete, an expert search dog trainer, handler, and an ex-member of the Canadian Avalanche Rescue Dog Association (CARDA). Over the past decade, KB has evolved its processes, but one thing has remained constant: responsible breeding. Many dog lovers in BC and Alberta trust them for Bernedoodle adoption every year.
Kooteney Bernedoodles Details
4. Darya Creek Bernedoodles
Last on the list of the best Bernedoodle breeders in Alberta is "Darya Creek Bernedoodles." Darya Creek Bernedoodles is located at 30 minutes drive from Edmonton, Alberta. It is managed by the third generation of dog breeders who proudly raise different dog breeds.
Darya Creek is regarded as one of the most trusted Bernedoodle breeders in Alberta due to its ethical approach towards dog breeding. Being a responsible breeder, the family behind Darya Creek has a history of discouraging animal malpractices.
All their dogs and puppies stay at the house with them. In addition to regular training and socializing, they follow the Early Neurological Stimulation (ENS) practice with all puppies to be bred healthy without any health complications.
As soon as the puppies are old enough, they are given a highly nutritious diet free of preservatives. Moreover, the Bernedoodle puppies at Darya Creek are given the liberty to socialize with various other puppies/dogs at the family's farm.
You can apply for adoption by contacting directly or filling out one of the forms available on their website. Once your adoption application is accepted, the puppies are placed on a spay/neuter contract, are dewormed, microchipped, and have their first vaccination shots. Darya Creek also gives a 1-year health guarantee for its Bernedoodle puppies.
Darya Creek Bernedoodles Details
How to Choose a Bernedoodle Breeder in Alberta
You need to know if the Bernedoodle breeder knows the breed. It can get hard to select the perfect breeder when some excellent options are on the list. However, your decision-making process is based on a criterion that addresses all concerns related to dog adoption.
For this, you should start with the breeder's website. Have they shared enough information about Bernedoodles? If you feel that there is sufficient information about the breed, the next step is to talk with them. Speaking directly with the breeder and asking questions about the breed will clarify many things.
You'll get to know how profoundly the breeder knows about Bernedoodles. It would help if you kept in mind that most breeders always let you visit the place where the puppies have been raised. However, some will not allow you to visit, which could be good.
Puppies are susceptible to infections, and with people coming from outside, these puppies are exposed to a situation where any visitor might be carrying viruses. This is why some breeders don't allow a physical visit to the place where the puppies are raised.
However, in most situations, you will be permitted and even facilitated for a visit after ensuring proper care through disinfectants, sanitizers, etc. If you are satisfied with the place where the puppy is raised, the next question should be about the ones who looked after the puppy.
The breeder or guardian home of your puppy, being full or part-time, can make a decisive difference. For instance, if the puppy's guardian does not stay at home all the time, the puppy must have been deprived of the attention it needed to have.
Are the puppies wormed? This is a must-ask question when your puppy is ready to come home. In contrast, when the guardian stays at home looking after the puppies full-time, you can expect the puppy to be better trained, more active, and adaptive.
When puppies reach the age that makes them eligible for adoption, they should have been wormed twice. The breeder should be able to provide you with information and proof of the puppy's deworming.
Does the breeder provide a guarantee? If the breeder offers a health guarantee for the puppy, they are confident about their dog's health. If the breeder fails to provide sufficient evidence, you should consider an alternative.
Sometimes, adopters cannot even meet the breeder after they pick the puppy. However, when a breeder is sure about how their puppies are raised, they will love to keep in touch with you to offer post-adoption support.
Bernedoodle Guides: Best Dog Food For a Bernedoodle and Bernedoodle Grooming Tips.
Conclusion For The Best Bernedoodle Breeders in Alberta"
This blog has listed 4 of the most reliable Bernedoodle breeders in Alberta. The incorporated information is up-to-date and has been authenticated from official sources.
All you need is to compare the adoption process, breeding practices, and the overall facilities offered by each to pick a breeder that meets your standard and best suits your need.
To ensure this, we always recommend dog adopters make a physical visit to the breeder they are looking to adopt the dog from. That's all from us! We hope you find a great puppy and have a great adoption experience. All the best!
For more guides similar to this list of Bernedoodle breeders in Alberta, you can check out:
Before you purchase a Bernedoodle from a breeder in Alberta, you can learn more about the breed by watching "Bernedoodle Dog Breed Guide" down below: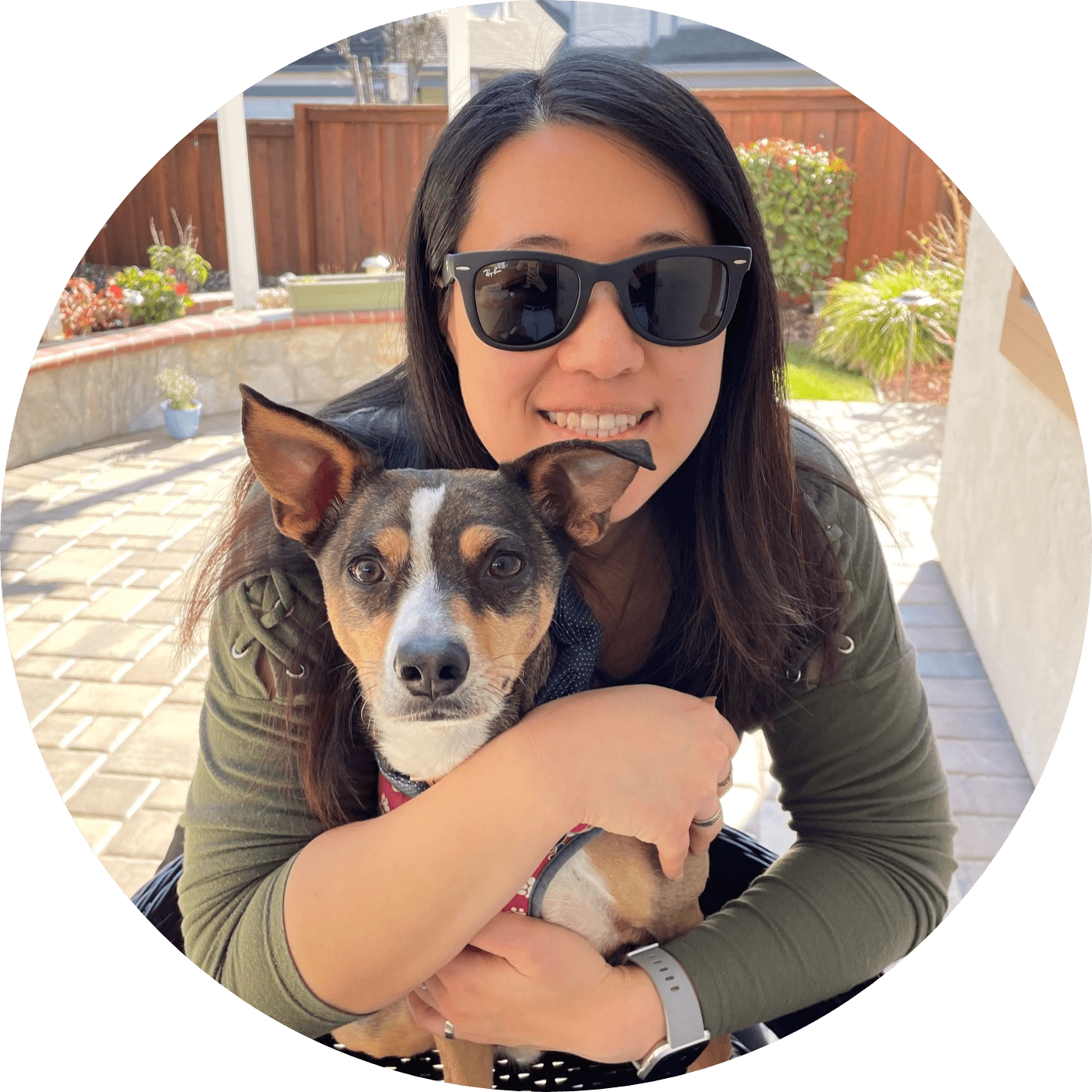 Dr. Sabrina Kong graduated from the Royal Veterinary College in England in 2016 and has been working at a small animal clinic in Northern California since then. She grew up in the Bay Area and got her bachelor's degree from Cal Poly San Luis Obispo. She also became a Certified Canine Rehabilitation Practitioner through a program at the University of Tennessee.
When she isn't in the clinic taking care of her four-legged patients, she enjoys traveling and trying new foods with her friends and her three-legged dog, Apollo. She adopted Apollo from her clinic when he was a puppy with numerous health issues. Dr. Kong truly cares about taking care of animals.