In this guide, we'll help you explore the best Bernedoodle grooming tips. But, before getting started, here's what you need to know. Doodles, the hybrid type of dog that includes a Poodle as a parent, are often known for their bold and curly coats. While their genetic make-up may undoubtedly differ based on the other dog breed in the mix and how much of each parent they have in them, their coats are usually a characteristic that is quite intriguing. Perhaps it's because of their wavy to curly coats that are so soft despite their potential weight. Maybe it's because coats can vary in many different colors, again, based on the parents involved.
Their popularity could also be because of their low-shedding tendencies that make having these dogs easier on the allergies. For whatever reason, the Doodles and their coats have found their way into the homes and hearts of many. For the Bernedoodle, the same features of most Doodles can also be found in this breed. The Bernedoodle is a mix between the Poodle and Bernese Mountain Dog.
These dogs take after the common Doodle characteristic of having wavy or curly coats that may end up requiring more time and attention than what you may initially think. To help you take the best care of a Bernedoodle's coat, here we share some helpful insight on who the Bernedoodle is, what their coat is like, and some best practices in keeping their coats clean and soft. While Doodle coats do tend to require a bit more involvement, their beautiful appearance and delightful personality make taking care of them so worth it.
Before scrolling down this guide "Best Bernedoodle Grooming Tips," check out our grooming product recommendations: Best Dog Grooming Kit and Best Quiet Dog Clippers.
Bernedoodle Breed Information
These dogs are often known for their friendly and goofy personalities and dedication and loyalty to their family. They are active, intelligent, and are also hardworking. With the outstanding characteristics of both the Poodle and Bernese Mountain Dog, the Bernedoodle has become a popular choice for many families and individuals. While they sure do love playing outside, they are also up for snuggling up on the couch after a long day.
Their temperament makes them an excellent fit for families, especially those with young children. They are brilliant and can be easy to train when given the right time and attention. However, they seek to please their owners and are considered to be very social. As a result, they may be more likely to develop separation anxiety, leading to destructive behaviors when not addressed.
Bernedoodles can come in different sizes in terms of their size, depending on the size of the parent Poodle. They can be small, such as when they have either a Toy or Miniature Poodle as a parent. Toy Bernedoodles can be between 12 and 17 inches tall and weigh anywhere from 25 to just 10 pounds. Miniature Bernedoodles are a bit larger, standing between 18 and 22 inches tall and weighing between 25 to 69 pounds. Finally, the Standard Bernedoodle incorporates either a Medium or Standard Poodle into the mix.
Their size can be anywhere from 23 to 30 inches tall and weigh between 70 to 90 pounds. Knowing the size of your Bernedoodle may affect just how much time you can expect to spend on grooming your Bernedoodle. Indeed, larger dogs have more fur to cover their body and therefore may require more time in regular brushing and bathing. They may also come at a higher price when going to the groomers for a trim. On the other hand, smaller Bernedoodles do not have as much fur to cover their bodies and, therefore, may not take as long to brush and bathe and can be less expensive for the groomers.
Bernedoodle Question: When is a Bernedoodle Full-Grown?
Bernedoodle Coats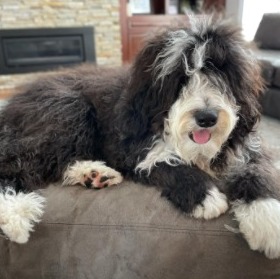 In discovering the best approach for caring for your Bernedoodle's appearance, it's essential to know what kind of coats they have. Like most other Doodles, Bernedoodles have coats that can range from being wavy to curly. Curlier coats may require a bit more time and effort in grooming. Their coat colors tend to follow the markings of the Bernese Mountain Dog, which includes white and black with brown markings along their body and face. While their coats are not 100% hypoallergenic, they have been praised for being low-shed, which can help alleviate allergic reactions. Some coats, however, may be more similar to a Bernese Mountain Dog, meaning that they may have straighter and more shedding coats.
Bernedoodle Question: Do Bernedoodles Shed and Are Bernedoodles Hypoallergenic?
Bernedoodle Grooming Tips
As you seek to take the very best care of your Bernedoodle's coat, here are some best practices when it comes to keeping them looking and feeling their best.
1. Brush Regularly
Because most Bernedoodle's coats do not shed much, brushing them regularly is imperative. By periodically brushing, you can remove the excess hair and other particles building up in their coat. So be ready for a pile of hair after brushing. However, rather than leaving hair all over your home, you'll have to deal with it when you brush them. Usually, brushing them every two days can be enough to keep their coats healthy.
However, if they have a particularly curly coat, they may require brushing more like every day. Brushing their coat consistently also allows you to take intentional time with them. It sets aside specific time to bond and shows your Bernedoodle affection and attention in what may be a hectic season of life. Be gentle as you brush, not pulling on their hair or tugging too hard on any mats. Approach brushing with care and gentleness, and your dog will love you for it.
Dog Product Recommendations: Best Brush For Long Hair Dogs and Best Slicker Brushes For Dogs.
2. Bathe Only Every So Often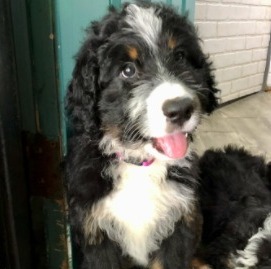 When thinking about the best care for your dog's coat, you may think that the more washing, the cleaner their coat will be. However, as in both dogs and people, washing hair too often can lead to hair being stripped of its natural oils. There certainly is such a thing as over-washing their coats. Therefore, be sure only to bathe them every so often. Usually, once a month or every other month is satisfactory. By not overwashing their sensitive coats, you can keep those important natural oils intact. These oils help to moisturize the skin and prevent other dry skin irritations. Unless your dog's coat is starting to smell, keep the bathing to only occasional.
Dog Product Recommendations: Best Dog Grooming Tub.
3. Occasional Trims
Depending on the coat of the Bernedoodle and how fast their hair grows, they may require trimmings at the groomer's every few months. Regardless of their age, keeping their hair trimmed up and at even lengths can help keep their coats from becoming too much out of control. In addition, shorter trimmed hair can shed less and be less work in brushing and bathing. Keeping their coats on the shorter side can also help prevent painful mats from developing. This can improve your dog's overall skin health and avoidance of difficult grooming situations.
Trimming up your dog can start even while they are still a puppy. However, should you bring them to a professional groomer, be sure your puppy is up to date on their vaccinations to prevent any unforeseen illnesses from being passed in a place where there may be many other dogs around. When it comes to choosing the right haircut for your Bernedoodle, you have a lot of options. While you can trim them up yourself, it may be easiest for you to take them to a professional groomer who has a lot of experience trimming up Doodle breeds like the Bernedoodle.
As these coats can be unique, you want someone you can trust to help your dog look and feel its best. Some choose to keep the coats very short, almost to a puppy length. Also called the summer cut, trimming their coat short can help keep them cool in the heat and easier to take care of throughout the season. Other hairstyles may make it resemble more like a Poodle with poofy hair on its legs and body.
It's trimmed up short on the body but then left long on the head, feet, and tail. When choosing the right hairstyle for your dog, be sure you consider its size and activity level. Larger Bernedoodles who may be more active and enjoy being outside as much as possible may benefit more from a shorter cut. A shorter cut can both keep them cool while also preventing excessive leaves, sticks, and other particles from outside from becoming intertwined into their long hair.
Helpful Dog Guides: How Long Should Dog Nails Be and Tips For Grooming Your Dog At Home.
Conclusion For "Bernedoodle Grooming Tips"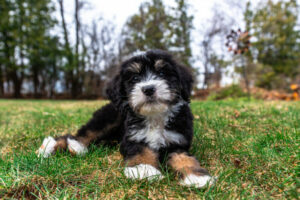 The coat of a Bernedoodle is one of the many characteristics of this loveable breed. Yet while that coat is so easy to snuggle up in, keep in mind that it requires a bit of work. Embrace their low-shedding characteristics by staying up on brushing them regularly to keep their coats free of debris and other particles that should not be in their coats. Be intentional about spending time with your Bernedoodle in brushing them and see it as an opportunity to bond. When their appearance is taken care of, they can both look and feel at their very best.
For more Bernedoodle information from WeLoveDoodles, you can check out:
You can learn more about the process of grooming a Bernedoodle by watching "Mini Bernedoodle Grooming" from Kelly the Groomer down below: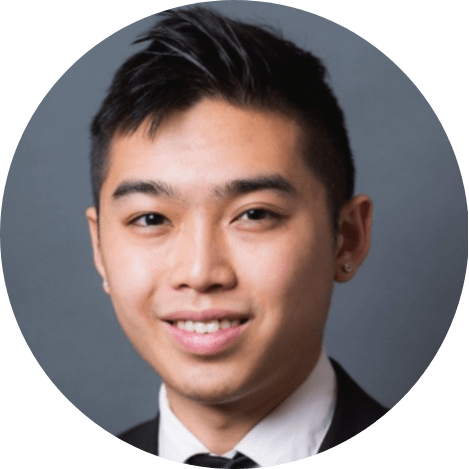 Andy is a full-time animal rescuer and owner of a toy doodle. When he's not saving dogs, Andy is one of our core writers and editors. He has been writing about dogs for over a decade. Andy joined our team because he believes that words are powerful tools that can change a dog's life for the better.
Why Trust We Love Doodles?
At We Love Doodles, we're a team of writers, veterinarians, and puppy trainers that love dogs. Our team of qualified experts researches and provides reliable information on a wide range of dog topics. Our reviews are based on customer feedback, hands-on testing, and in-depth analysis. We are fully transparent and honest to our community of dog owners and future owners.