If you are looking for the best Maltipoo breeders in Alberta, Canada, then look no further. Here you will find all the information you need if you are interested in adopting a Maltipoo.
Unfortunately, there are not many Maltipoo breeders in Alberta, but you can find many in other parts of Canada. Some of these breeders deliver to other parts of the country. So, if you are located in Alberta, you can get it delivered to your place.
The Maltipoo is a cross between a Maltese dog and a Toy or Miniature Poodle. It is very popular as a pet because of its friendly and affectionate personality. It is also an adorable dog, so it is no surprise that people fall in love with it easily.
Before scrolling down this list of Maltipoo breeders in Alberta, you can check out these recommendations from our team at We Love Doodles: Best Labrador Breeders in Alberta and Best Labradoodle Breeders in Alberta.
Maltipoo Puppies For Sale in Alberta, Canada
Read on if you want to bring an adorable Maltipoo into your home.
Maltipoo Product Recommendations: Best Shampoos For a Maltipoo and Best Dog Dental Wipes.
1. Little Cups
Little Cups is a dog breeder specializing in teacup-toy size puppies. These are the smallest puppies and weigh between 2 and 15 pounds. The puppies they breed are the Maltipoo, Poodle, Maltese, and Pomeranian. Moreover, they breed their puppies to have a teddy-bear look. It is a family-run business that adores dogs and realizes the joy they can bring to families.
Although they are located in the Greater Toronto area in Ontario, they deliver puppies to many parts of Canada, including Alberta. They have delivered more than 100 puppies so far all across Canada. At little Cups, the pet parents are screened for genetic defects to ensure the puppies are healthy.
In addition, the owner is given a one-year guarantee of replacement in case any congenital issues occur. If you are interested in buying from here, you can email them at the email address given below under the contact details. If no puppies are available at present, you have to subscribe to their mailing list.
The mailing list can be found on their website. You will be notified when a new litter arrives if you are on the mailing list. If you were one of the first four people on the mailing list, you would be allowed to adopt.
Little Cups Details
2. Peppa Pups
Peppa Pups is a dog breeder situated in Toronto, Ontario. They originated in South Korea 20 years ago and recently opened a branch in Canada. They specialize in teacup-sized Maltipoo, Poodle, Pomchi, and Pomeranian puppies. Since they are a big breeder, you have many options if you are interested in a teacup-size puppy.
They follow an ethical breeding program that ensures a safe and loving environment for the puppies. They make sure there is no animal cruelty in the process. Plus, they keep their kennels in a well-kept and sanitary condition. They prioritize puppy health and safety by following the international IATA standards and health regulations.
Since their operation is international, they ship not only across Canada but also to other countries. So, if you are located in Alberta, you can be confident Peppa Pups will be able to send you the puppy you want. Although most puppies are bred in South Korea, some puppies are bred in Toronto. So, you can visit them and see which puppy you like.
If you are interested in buying, you should first check the availability of your desired puppy on the website. If available, you have to make a deposit (in part or whole) to pay for shipping charges. Your deposit will also cover vaccination, deworming, microchipping, and vet checks. Please note that Peppa Pups only ships puppies after four months old to ensure their safety. You can read more about their shipping policy.
Peppa Pups Details
3. Dawn's Dawgs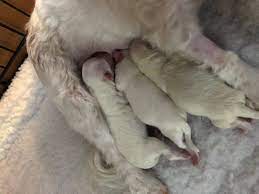 Dawn's Dawgs is a dog-breeding business owned by Harvey and Dawn Tedford. It is a family-run business located in Estevan in the southeast portion of Saskatchewan province. Dawn's Dogs breeds Maltipoo, Morkie, and Yorkiepoo puppies. All three are hybrid breeds created by crossing Poodles with other purebred breeds.
They are known for their cute and cuddly look and their bubbly personality. For breeding, male Maltese and female Poodles are used. These breeding dogs are not for sale. Instead, parent dogs are selected based on their genetic health. Thorough genetic testing is done while selecting dogs for breeding. If any genetic defect is found, that dog is not used for breeding.
Owners get the puppies when they are 11 weeks of age and not before. When the puppies are younger, they are given basic training. Basic training includes potty training and socialization with other dogs and also humans. So, you can rest assured that the puppies available at Dawn's Dawgs will be healthy and able.
So, when you get your puppy, it will already have the basic training under its belt. You only need to give it a safe and loving environment so it can adjust as a new member of the family. Dawn will happily ship your Maltipoo poo puppy to you in Alberta; get in touch with her via the contact information given below to learn more.
Dawn's Dawgs Details
4. Willowbrook Kennel
Last on the list of the best Maltipoo breeders in Alberta is "Willowbrook Kennel." Willowbrook Kennel is a licensed kennel located in the Waterloo region of Canada. Although it is not one of the Maltipoo breeders in Alberta, you can get in touch with them to have the puppy delivered to Alberta.
Willowbrook Kennel emphasizes puppy health and well-being. They specialize in Maltese and their crossbreeds, Toy Poodle crosses, and Yorkie crossbreed puppies. This also includes the Maltipoo because a Maltipoo is a crossbreed of the Maltese and Poodle. They do not believe in keeping the puppies in a cloistered environment where they cannot play freely.
Therefore, they provide a comfortable and airy environment for the puppies. Before adoption, they guarantee that the puppies are vaccinated, dewormed, and vet-checked. They also give owners a written guarantee if the puppy turns out to have a genetic defect.
If this is the case, then the Willowbrook Kennels guarantees that the puppy will be replaced by another one of the same breeds. If you are interested in getting a puppy from Willowbrook Kennels, you can contact them and ask to be placed on the waiting list. Then when a new litter is available, they will let you know. You can either contact them via telephone or email them.
Willowbrook Kennel Details
How to Choose a Maltipoo Breeder in Alberta
As we always say – it is highly important to choose the right breeder for your pet. Reputable breeders raise puppies under their care with the utmost love and care with extreme regard to their stable health.
Here are some factors to consider to expect before purchasing a puppy:
A detailed contract
Health certifications
Health guarantees
AKC limited registrations
Neuter contracts
Remember – a healthy dog is a happy dog. So, choose your breeder wisely, conduct a background check, and look for client reviews. Health clearance certificates are another important factor you should never neglect when purchasing your puppy.
More Information About Maltipoos in Alberta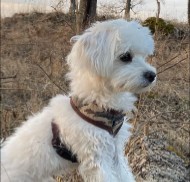 Our search shows that there are no Maltipoo pet breeders located in Alberta. However, there are plenty located in other parts of Canada from where you can get a Maltipoo. Two of these breeders offer extensive and well-publicized shipping services across Canada, while the other two can offer conditional shipping.
You can contact them to inquire whether they provide shipping services. If you don't mind a road trip, you can visit the centers physically to get your Moodle. Moreover, there are several steps you can take to find credible Maltipoo or Moodle breeders in Alberta, these are:
Ask your Vet
Check out the American Kennel Club (AKC)
Visit your local Golden Retriever Club's website
Visit dog shows or dog parks near you
Coming to the Maltipoo breed, new pet parents should note that Maltipoos are very cute and cuddly, which explains their high demand. They are also very friendly and intelligent.
Since they are smart, they can be easy to train, but they also require attention. You cannot abandon them; otherwise, they will develop behavioral problems.
Related: Maltipoo Pros and Cons.
Conclusion For The "Best Maltipoo Breeders in Alberta"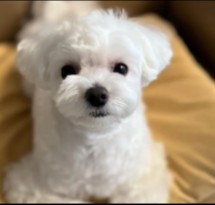 Although there are no Maltipoo breeders in Alberta, the breeders we listed provide shipping across the country. One of them, Peppa Pups, even offers international shipping. You can choose the breeder closest to you, or you can decide one based on the practices and quality of each breeder.
Adopting a puppy is always an incredible journey because a dog brings joy and vigor into the household, and it is made doubly enjoyable if you find a good breeder. Therefore, take your time to search for a registered breeder that provides healthy puppies with health guarantees and offers post-purchase support.
For more guides similar to this list of Maltipoo breeders in Alberta, you can check out:
Before you bring home a Maltipoo from a breeder in Alberta, you can learn more about the breed by watching "Maltipoo Dog Breed Guide" down below: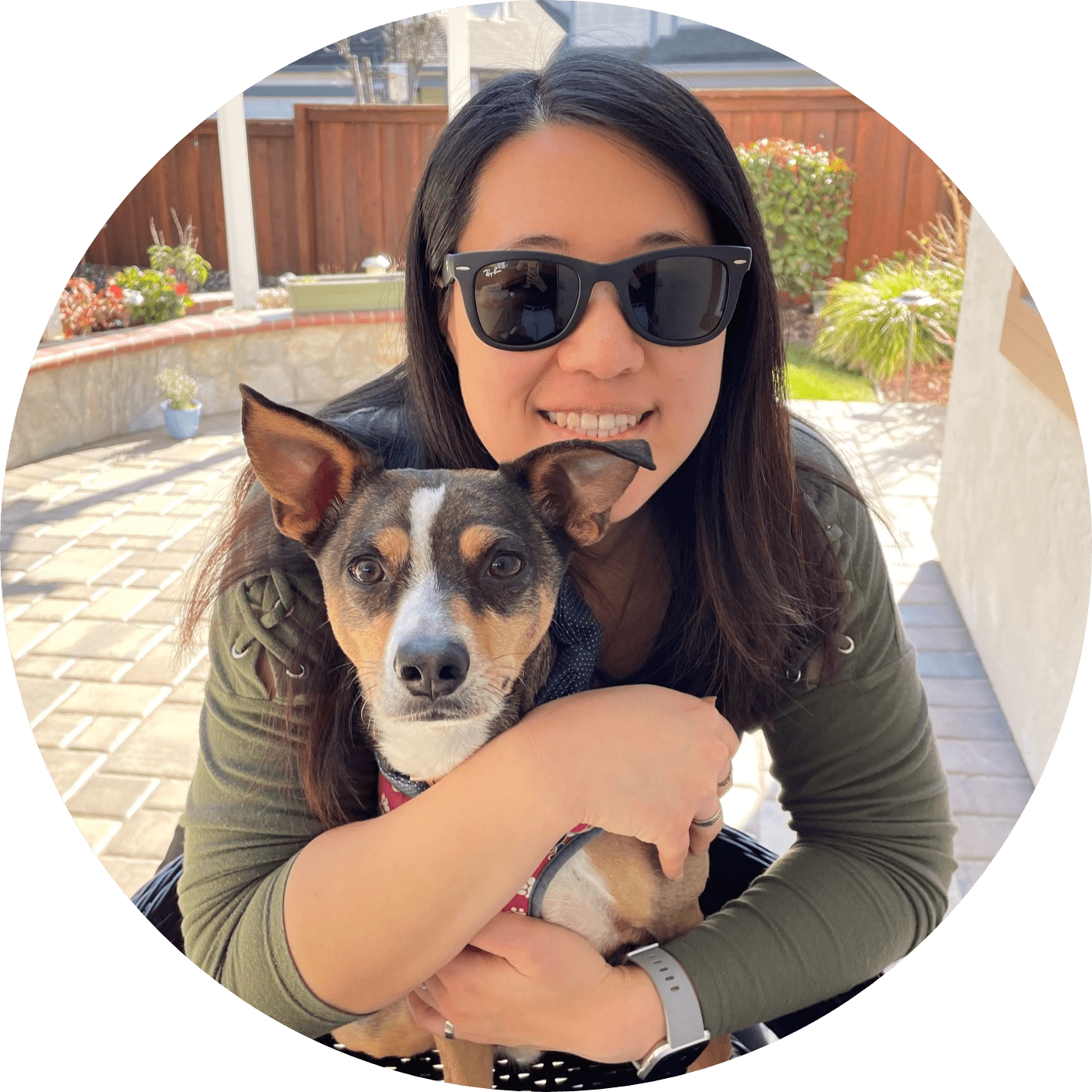 Dr. Sabrina Kong graduated from the Royal Veterinary College in England in 2016 and has been working at a small animal clinic in Northern California since then. She grew up in the Bay Area and got her bachelor's degree from Cal Poly San Luis Obispo. She also became a Certified Canine Rehabilitation Practitioner through a program at the University of Tennessee.
When she isn't in the clinic taking care of her four-legged patients, she enjoys traveling and trying new foods with her friends and her three-legged dog, Apollo. She adopted Apollo from her clinic when he was a puppy with numerous health issues. Dr. Kong truly cares about taking care of animals.