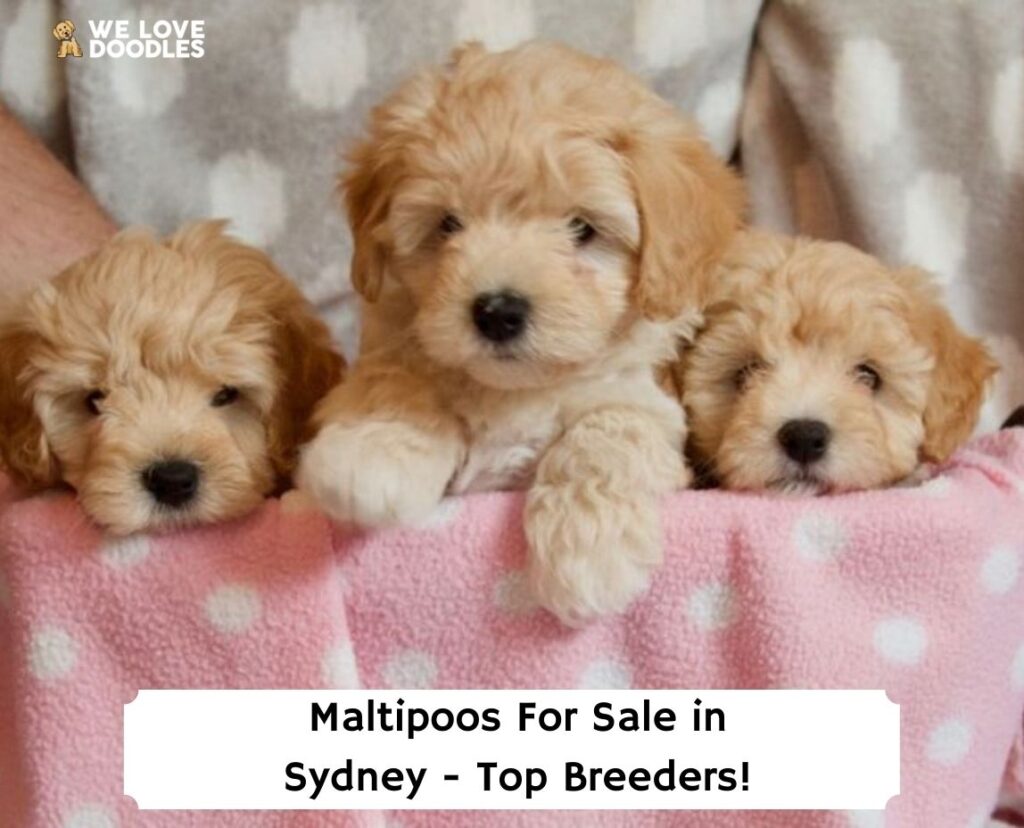 Are you searching for breeders with Maltipoos for sale in Sydney? You're not the only one! Maltipoos have become very popular lately, and people are more interested in adopting these adorable dogs than ever. A Maltipoo is a cross between a Maltese and a Poodle. It is known for its affectionate nature and fits perfectly in all homes.
Whether you live in a house or an apartment, you will find a Maltipoo to be charming. Considered to be a designer breeder, it suits new pet parents. Keep in mind that a Maltipoo should not be left alone for a long period as it is highly sensitive. The companion dog craves interaction and can experience separation anxiety.
Before scrolling down this list of breeders with Maltipoos for sale in Sydney, you can check out these other recommendations from our team at We Love Doodles: Best Dog Trainers in Sydney and Labradoodle Puppies For Sale in Sydney.
Maltipoo Breeders in Sydney
Available in various colors, its hair is low shedding, which makes it ideal for people who suffer from an allergy. When on the lookout for a Maltipoo, you need to make sure that you find a responsible breeder willing to provide all the support you need. To help you find the right breeder, we have prepared the ultimate post just for you. So, what are you waiting for? Let's dive right in.
Maltipoo Product Recommendations: Best Shampoos For a Maltipoo and Best Dog Food For a Maltipoo.
1. PuppySpot's Maltipoos For Sydney
PuppySpot is the best online platform for future Maltipoo puppy parents to find a suitable breeder. It's incredibly easy to use, and they come backed by 10,000 five-star reviews from verified customers. They don't do Maltipoo puppy mills or scammers, and they've partnered with the AKC and the American Humane Society to guarantee you the best.
Their screening process for breeders is the best in the United States, with over 100 points of emphasis that less than 10% of applicants meet. They also provide a ten-year health warranty for all puppies and a nose-to-tail veterinary check for guaranteed health. 
With over 200,000 puppies sold so far, PuppySpot has an A+ score with Better Business Bureau, and they only list puppies that have already been born, so you know exactly what you're getting when you buy through them. They don't do waitlists, and they can deliver anywhere in the United States with their private airline.  
PuppySpot Details
2. Fluffy Puppies
Fluffy Puppies is a notable and registered Doodle breeder in Sydney. They're about a 2.5-hour drive from the city located in the famous O'Connell Valley. With a rich history of breeding puppies that dates back to 1827, the professional breeder at Fluffy Puppies specializes in breeding non-shedding and intelligent Moodle and Shoodle puppies.
The dogs offered by the breeder are low maintenance and always ready to play. It is also veterinary endorsed and local council approved. You can rest assured that its dogs are microchipped, vaccinated, and checked by a vet.
Each Moodle or Maltipoo is raised with love as the breeder does not mass produce. It helps customers select the right puppy based on their lifestyle. After you have filled out their form and the breeder accepts your application, you will be advised on vaccination requirements and high-quality dog food.
Fluffy Puppies Details
3. Kruizen Kennels
Second on the list of breeders offering Maltipoos for sale in Sydney is Kruizen Kennels. It is also located outside the city and is a 3-hour-plus drive. However, the drive is worth it as it is a dedicated breeder of Maltipoos or Moodles. What sets the breeder apart is that it strives to ensure the best possible personality, appearance, and genetic lines.
This means you would get to take home a puppy that is nothing less than perfect. Each puppy is raised in a loving home from day one and is socialized with children and other dogs. This ensures that you get a well-rounded and confident dog for your home.
Run by a small team, it provides the best care to all the dogs. If you want to get your hands on a puppy with a beautiful temperament and a low or non-shedding coat, Kruizen Kennels is the best option. You can schedule an appointment to view a dog. Other breeds available include Labradoodles and Groodles.
Kruizen Kennels Details
4. Pet Town
Full disclosure, Pet Town is a pet store. It offers a variety of dog breeds, including Moodles. However, we have added it to our list of authentic breeders for three reasons:
Pet Town is a family-run business that has been around since 1994
Most of the

breeders

they source from are SPCA registered and inspected by the local breeding authorities.
Past pet parents who have adopted pets from Pet Town give rave reviews about

puppies

' quality of service and health.
Since authentic Maltipoo breeders are hard to come by in Sydney and even the rest of Australia, Pet Town can be an option in a pinch. As a one-stop-shop, it provides everything you could need when adopting a dog.
It sources puppies from breeders that have been vetted and meet the breeding code. Good health, confidence, and a wagging tail are guaranteed when you get a puppy from them.
To get your hands on a dog, you need to follow the steps mentioned below:
Determine which type of pet you want. Interested pet adopters are welcome to visit their store.
Next, you have to consider your requirements. The staff possesses expert knowledge and would provide you with all the information you need.
There will be paperwork to transfer the details to you and provide the health guarantee.
After three days from the date of purchase, you would need to take the puppy for a re-health check.
Pet Town offers free pet visits from 3 specific vets in Sydney. Avail of these free pet visits and ask anything you want about your puppy's health.
Pet Town Details
5. Cottage Canines Australia
Last on the list of breeders with Maltipoo puppies for sale in Sydney is "Cottage Canines Australia." Cottage Canines Australia is a rescue and breeding service run by a husband-and-wife duo in Australia. As a registered breeder, it is committed to helping puppies and adult dogs find a forever home.
It is veterinary audited and strives to ensure the early socialization of its puppies. They are SPCA advocates and often collaborate with rescues and other breeders in the community to find suitable homes for puppies. They also provide boarding and training to dogs of all breeds. Each Maltipoo that it offers for adoption has been tested to ensure perfectly healthy.
In addition to this, it vaccinates, adds a microchip, and treats the dogs for worms and fleas. It also provides a free vet check and health guarantee and a puppy pack and goodie bag. The breeder even provides dog food and toys when you make an adoption. You can view the available dogs for adoption to decide which one to bring home.
Cottage Canines Australia Details
Choosing a Maltipoo Breeder in Sydney
Since it can be difficult to decide which breeder to select for a Maltipoo, there are certain things that you need to consider making the right choice.
Reputation: The first thing you need to ensure when selecting a

Maltipoo

breeder

is reputation. Always choose a reputable

breeder

as it makes all the difference. If a

breeder

is concerned about its reputation, it will go out of its way to provide the best service to you. To learn more about the breeder's reputation, you can read online reviews. They will provide you with all the information that you are looking for. The more you read about each

breeder

, the better, as it would help you make an informed decision.
Health Checks: Another thing to look out for is health checks. It would be best to make sure that the

breeder

you choose performs necessary health checks. Otherwise, you might adopt a dog that requires extensive medical care. The

breeder

should provide you with information about the health checks.
Health Warranties: Next, you also have to consider health warranties as they provide coverage if the dog you adopt is found to be suffering from a rare disease. Health warranties help provide you with the confidence that the dog is perfectly healthy.
DNA Testing: Since genetic conditions are serious, DNA testing is worth considering. You need to find a

Maltipoo

breeder

who provides you with all the information about the dog's family tree so that you can rest assured, knowing that it would not suffer from any critical condition.
Vaccinations: You must select a

breeder

who vaccinates its dogs in addition to the above. Otherwise, you would have to get the dog vaccinated on your own, only adding up costs. Therefore, the

breeder

should provide a document that proves that the dog has been properly vaccinated.
Communication: Maltipoos need to be socialized from an early age. This is why you have to find a

breeder

with a dedicated socialization program for its dogs. It would ensure that the

Maltipoo

you adopt does not suffer from social anxiety. Communication is essential when locating a

breeder

as you require a puppy that has no trouble being surrounded by your family and friends.
Maltipoo Breeders From Sydney: FAQ
Here are some common questions future Maltipoo owners are curious about.
What is the Cost of Maltipoo Adoption in Sydney?
If you are interested in adopting a dog in Sydney, you will need to spend at least $500. On the other hand, a designer dog will cost more money.
Are There Maltipoos in Sydney?
Many Maltipoos consider Sydney to be their home. You are likely to spot one while walking at Bondi Beach.
Can Sydney Residents Get a Maltipoo Dog?
Yes, residents of Sydney can get a dog. The city is considered to be a great place to raise a puppy. There are many pet-friendly communities where you can reside with your bundle of joy. However, you still have to check with your landlord if you can adopt a dog.
Related: How Much Does a Maltipoo Cost?
Conclusion For "Maltipoos For Sale in Sydney"
Now that you know the top Maltipoo breeders that residents of Sydney should consider, you can finally get a Moodle for your home. Generally, Maltipoos are healthy and only require good nutrition to lead a good life. They thrive on love.
No matter your requirements, there is bound to be a dog just for you. You have nothing to worry about as long as you treat your furry buddy with care. You must get the puppy checked regularly to ensure maximum care.
For more guides similar to this list of breeders with Maltipoo puppies for sale in Sydney, you can check out:
Before you bring home a Maltipoo puppy from a breeder in Sydney, you can learn more about this dog breed by watching the "Ultimate Guide to Caring For My Maltipoo" down below: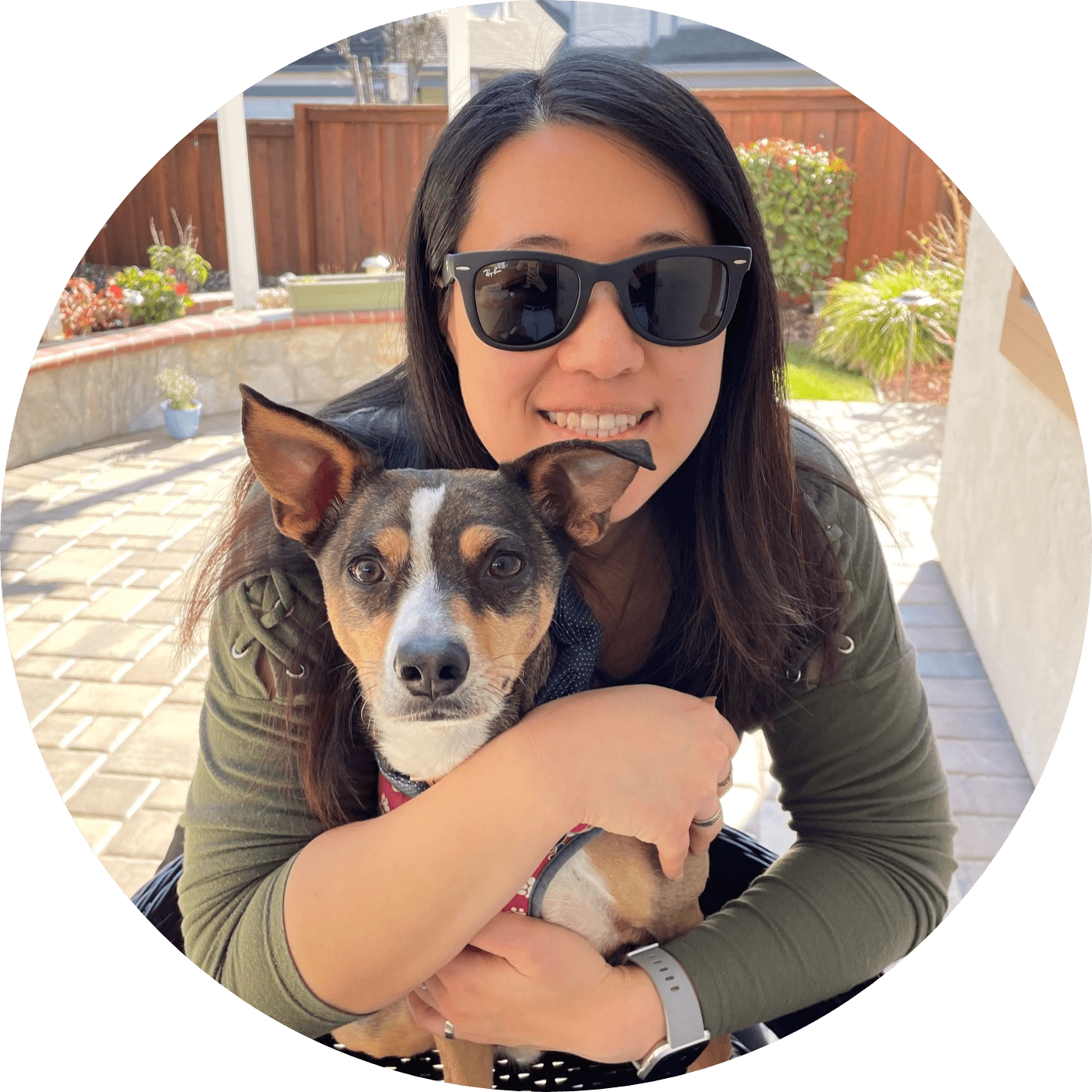 Dr. Sabrina Kong graduated from the Royal Veterinary College in England in 2016 and has been working at a small animal clinic in Northern California since then. She grew up in the Bay Area and got her bachelor's degree from Cal Poly San Luis Obispo. She also became a Certified Canine Rehabilitation Practitioner through a program at the University of Tennessee.
When she isn't in the clinic taking care of her four-legged patients, she enjoys traveling and trying new foods with her friends and her three-legged dog, Apollo. She adopted Apollo from her clinic when he was a puppy with numerous health issues. Dr. Kong truly cares about taking care of animals.