Here's what you need to know if you're searching for breeders with Labradoodle puppies for sale in Sydney. The Lab Poodle or the Labradoodle is a cross between a Labrador and Poodle. This dog breed was initially bred as a cross between a Standard Poodle and a Labrador Retriever to merge the best qualities of both breeds.
The origins of the Labradoodle are fascinating. It all started in the 1980s when a blind Hawaiian woman wanted a guide dog, but her husband had allergies. Later on, Miniature Poodles were used for breeding smaller Labradoodles.
She got in touch with a dog breeder in Australia, asking for a low-shedding dog with the temperament of a guide dog. And thus, the Labradoodle was born. The rest, as they say, is history. Since then, Labradoodles have become popular worldwide.
Not only that, but they also opened the door to other low-shedding hybrid breeds like Goldendoodles and Sheepadoodles. Since it inherited the best of both parents, the Labradoodle is a very affectionate, playful, and intelligent dog and great for families with children. It is one of Australia's most loved dogs.
Before scrolling down this list of breeders with Labradoodle puppies for sale in Sydney, check out these other recommendations from our team at We Love Doodles: Best Dog Rescues in Sydney and Best Poodle Breeders in Sydney.
Labradoodle Puppies For Sale in Sydney
Here's a list of the best Labradoodle breeders in Sydney.
Labradoodle Product Recommendations: Best Shampoo For Curly Hair Dogs and Best Dog Brush For Tangles.
1. Krakajak Labradoodles
Sara Humphries is the proud owner of Krakajak Labradoodles. Along with her husband, they run the Krakajak Labradoodles. Sara has been involved with animals her entire life but has a special place in her heart for dogs. As a young girl rescuing strays, she always felt connected to dogs.
The goal of Krakajak Labradoodles is to breed superior Labradoodles with good temperaments that have no health issues. They breed multi-generational Labradoodles that vary in size from miniature, medium, and standard.
If you are interested in buying a Labradoodle puppy from this pet breeder in Sydney, then you should know the following:
All dogs are microchipped and desexed before being sold.
They are vaccinated and de-wormed.
Their parents have been genetically tested and undergone various health tests to ensure they are healthy.
You cannot visit the puppies until they are seven weeks old and have had their first vaccination.
If you want to visit the facility, you must make an appointment first.
The waitlist period officially opens when the pregnancy is confirmed, which will appear on the News section of the website or their Facebook page.
You can then email the breeder, who will consider your request. If accepted, your name will be added to the waitlist. At this time, you will be asked to make a deposit.
Once the litter is born and the puppies reach five to six weeks, you will be informed.
Krakajak Labradoodles Details
2. Camden Valley Groodles and Labradoodles
Camden Valley Groodles and Labradoodles is a puppy breeder in Sydney breeds Labradoodle & Groodle (Goldendoodle) puppies. Camden Valley takes pride in having world-class Labradoodles that have an excellent temperament and are easily trainable.
Their dog parents are kept in guardian homes, where they are given a lot of love and care. Their puppies are born in the home and not in a kennel environment. Each female pet parent is only allowed to have three litters, after which they are desexed and continue to live in the guardian homes for the rest of their lives.
If you are interested in purchasing from Camden Valley Groodles and Labradoodles, then you should know the following:
They only start a waiting list when pregnancy is confirmed and not before that.
You will be required to deposit a $500 non-refundable deposit if you are interested in purchasing from this puppy breeder in Sydney.
Once you have secured your spot on the waiting list, you will be provided with group photos of the puppies.
The breeder publishes the pictures of each puppy in the litter after week 4. Therefore, you will have to be patient. Once the photographs are posted, you will be able to choose a puppy.
For more information, visit their Purchase Process page on their site.
Camden Valley Groodles and Labradoodles Details
Address: Southern Highlands NSW, just south of Sydney
3. Cottage Canines Australia
Cottage Canines Australia is another breeder with healthy Labrador puppies for sale in Sydney. They take a personal approach to selling their dogs; their tagline says it all: 'Meet the house of dogs, where your dogs are our dogs too.' They have an entire page dedicated to Labradoodles, where you can see pictures of their Labradoodle puppies with their new families.
If you are looking to purchase a Labradoodle puppy from Cottage Canines Australia, you can visit their planned mating page, where they list the planned matings. Here you can check and see if any Labradoodle litters are expected. You can fill out an application form indicating which litter you are interested in and then send it to the breeder.
They will get back to you, and even if there is not a Labradoodle mating planned, they can let you know if one comes up. After the litter arrives, you will need to put a deposit down once the puppy reaches six to eight weeks of age and has passed all health testing.
Cottage Canines Australia Details
4. Kings Labradoodles
Kings Labradors are breeders of multi-generational Australian Labradoodles and have Labradoodle puppies for sale in Sydney almost every spring. They have a great explanation of the difference between Labradoodles, Australian Labradoodles, and Generational Labradoodles on their website that can benefit potential pet parents.
Kings Labradoodles have multi-generational Labradoodles meaning that they sell Labradoodles that differ in the number of years they are born from the original pair.
If you are interested in purchasing from Kings Labradors, then you need to follow this week-by-week purchase process:
Contact Kings Labradoodles to find out what is available or will be available through phone.
Your name will go on a 'no-obligation waiting list.'
Once the mating is about to start, you will be contacted to see if you are still interested in purchasing a puppy.
Once pregnancy is confirmed, an email with an application form will be sent out to everyone whose name is on the no-obligation list. If there are more applicants than the puppies in the available litter, it will go on a first-come-first-serve basis.
Application forms will then be reviewed, and consultations will take place with prospective buyers to make a good match.
After the puppies are born, within the first week, an offer will be made to the final list of applicants, and they will have 48 hours to accept the offer and make a deposit.
Until the puppies are six weeks old, no pictures will be posted on Facebook and Instagram of the litter.
After six weeks, puppies will be allocated to deposit holders.
In week seven, all deposit holders will pay the remaining balance, and by week eight, puppies will go to new homes.
Kings Labradoodles Details
5. Lane's End Australian Labradoodles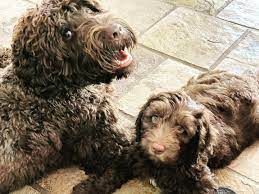 Last on the list of breeders with Labradoodle puppies for sale in Sydney is "Lane's End Australian Labradoodles." If you are looking for a legitimate breeder of Labradoodle puppies that takes a homely approach to sell their puppies, then Lane's End is for you.
They are a small hobby-based breeder located on the central coast of NSW. Their dogs are registered with the World Australian Labradoodle Association (WALA). They breed authenticated, registered multi-generational Australian Labradoodles.
The pedigree registration and official papers will come with your puppy when you purchase them. Lane's End takes a strong approach to the health and temperament of the puppies. They socialize their puppies early inside the home to make sure they develop adaptable and friendly personalities.
If you are interested in this small-scale breeder that sells Labradoodle puppies for sale in Sydney, then you should know the following:
They do not have more than two breeds at any given time.
All pre-breeding diagnostic tests are carried out to produce ALD puppies.
Puppy protocol is followed to train all puppies at Lane's End.
Lane's End takes personal responsibility to ensure every puppy is matched with an appropriate family.
You will find the Right Paw application form on their website. After you fill out the form, you will receive a phone call from Lane's End.
The Right Paw application form verifies that Lane's End is a vet-certified breeder that has passed various tests and certifications.
Lane's End Australian Labradoodles Details
How to Choose Labradoodle Puppies For Sale in Sydney
If you want to buy Labradoodle puppies in Sydney, it is good to do market research before purchasing your puppy. Labradoodle puppies are a hybrid breed, so to ensure they are healthy, it is essential that genetic testing is carried out on both parents.
When looking for a Labradoodle puppy, you should make sure that you get papers of your puppy's pedigree. You should also personally pay a visit to the breeder's location.
Labradoodle Guides: What is a Micro Labradoodle and What is an English Labradoodle?
Conclusion For "Labradoodle Puppies For Sale in Sydney"
Getting a pet is very exciting, but it is a big responsibility too. Pets need love, care, and attention as human families do; therefore, think long and hard before purchasing a puppy.
Most importantly, make sure that you get the puppies from a registered, licensed, and well-to-do breeder. We have listed 5 of the best breeders breeding Labrador puppies in and around Sydney, famous for their quality of service.
Although we have double-checked the information, we suggest you visit each breeder on the list to satisfy your questions. Here's to you getting finding your adorable Labradoodle today.
For more guides similar to this list of breeders with Labradoodle puppies for sale in Sydney, you can check out:
Before you bring home a Labradoodle puppy from a breeder in Sydney, you can learn more about the breed by watching "Labradoodle Dog Breed Guide" down below: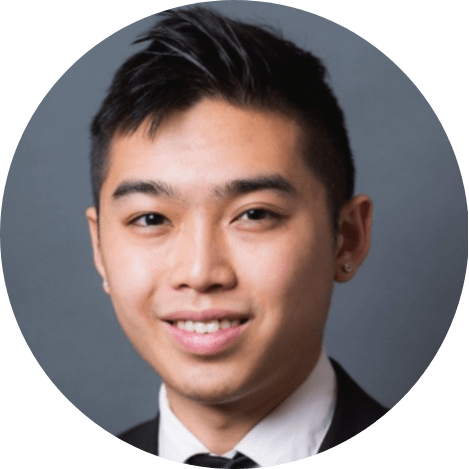 Andy is a full-time animal rescuer and owner of a toy doodle. When he's not saving dogs, Andy is one of our core writers and editors. He has been writing about dogs for over a decade. Andy joined our team because he believes that words are powerful tools that can change a dog's life for the better.
Why Trust We Love Doodles?
At We Love Doodles, we're a team of writers, veterinarians, and puppy trainers that love dogs. Our team of qualified experts researches and provides reliable information on a wide range of dog topics. Our reviews are based on customer feedback, hands-on testing, and in-depth analysis. We are fully transparent and honest to our community of dog owners and future owners.