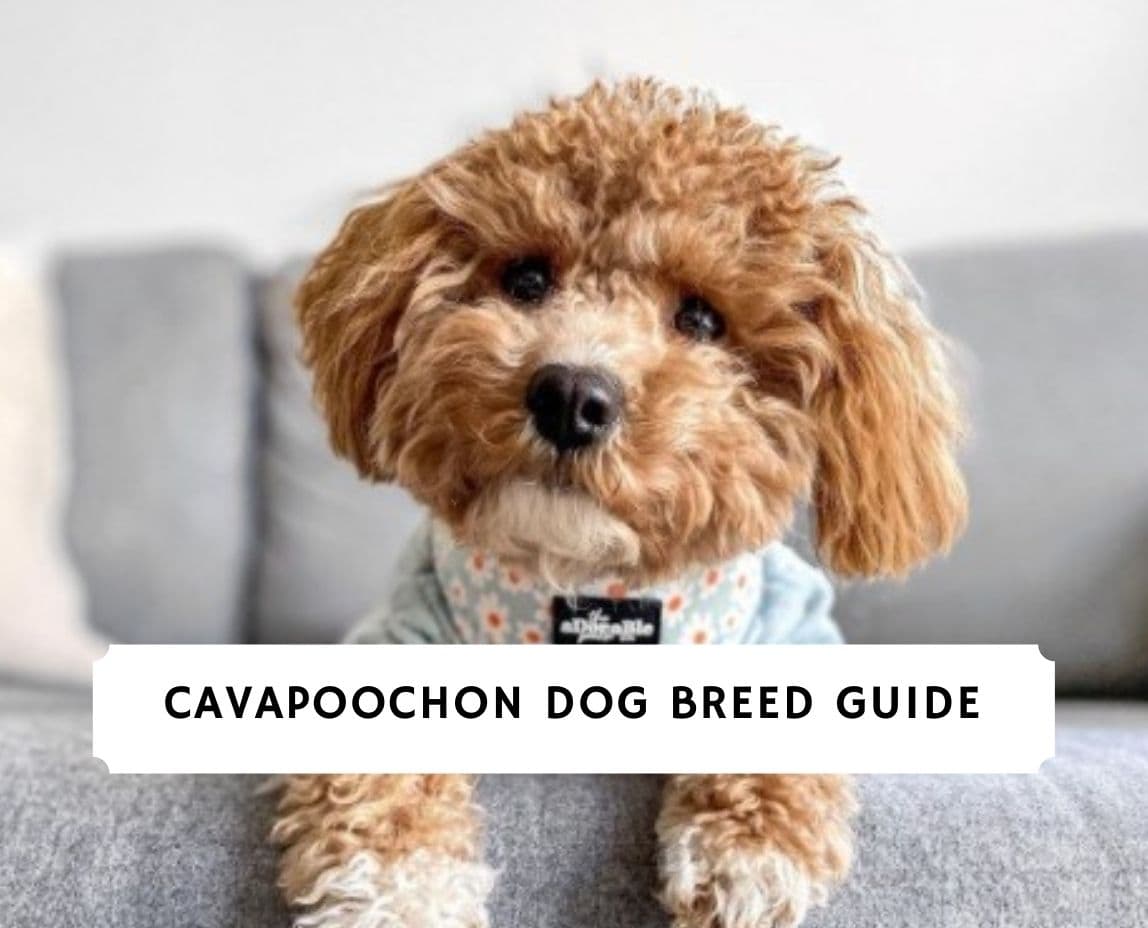 Unlike the majority of our covered Doodle breeds, the Cavapoochon is mixed between three different breeds – the Cavalier King Charles Spaniel, the Bichon Frise, and the Poodle. For a triple-cross dog breed, the Cavapoochon is considered hypoallergenic, which means they're perfect for allergy-sensitive people. The Cavapoochon has a hypoallergenic coat, the intelligence of a Poodle, and is friendly. Since the Cavapoochon Doodle breed has a Poodle's intelligence, they're easier to train compared to many other dog breeds. While there are numerous Poodle mixes, Cavapoochons are beginning to gain more interest over the years and rising in popularity.
The interest in raising this Doodle breed comes from the United States and the United Kingdom. At the moment, this breed isn't recognized by any country's kennel associations since it isn't a purebred dog. If you're in the process of choosing a companion or you're simply curious, this Cavapoochon dog breed guide will help you understand the responsibilities and the possible challenges of having this dog as your companion.
We also made a video on the Cavapoochon dog breed if you prefer it watch it below:
Other articles you might like: Goldendoodle Dog Breed Guide and Cavapoo Dog Breed Guide.
Origin
The Cavapoochon's origin is still quite new, and the history is relatively unknown. We know that this Doodle breed's origin is traced back to the 1990s when Steve and Linder Rogers of Timshell Farms conducted the first of its kind in Texas, United States. Even though it was originated decades ago in the United States, there weren't many people interested in this Doodle breed.
In the following years, breeders in the United Kingdom followed the same pattern, leading to favorable results. This breeding practice in the United Kingdom soon became popular and eventually migrated to the United States. While the Cavapoochon has a similar name to the Cavapoo Doodle breed, they're a completely different mix. The Cavapoochon is actually a mix between three different breeds: the Cavalier King Charles Spaniel, the Bichon Frise, and the Poodle. The Cavapoochon is typically much smaller than the Cavapoo.
Features
The Cavapoochon is described as a small miniature Doodle dog because of its puppy-like stature. Across the community, some people describe this dog as the "dog that doesn't age" because its appearance doesn't change much even when it becomes older and they constantly look like a teddy bear. Cavapoochon's can grow between 12 to 13 inches tall by the time it's an adult. As for its weight, this Doodle breed can weigh between 10 to 16 pounds depending on the size of the Poodle that was bred. Keep in mind that male Cavapoochons are slightly bigger in size. An important thing to keep in mind about the Cavapoochons is that their pedigree plays a significant influence in dictating their appearances and traits.
While Cavapoochons have a general description when it comes to their characteristics, checking their parent breeds' history will help potential owners understand the possible outcome by the time they're adults. This hybrid breed's body type has a thick fleece coat that can be curly or wavy. Not only that, but they come in various shades of colors. If your Cavapoochon companion has a wavy or curly coat, then they're most likely hypoallergenic. This means that they'll be perfect around dog lovers that are allergy-sensitive. Since the Cavapoochon can have a curly or wavy coat, coat maintenance and grooming is required on a regular basis.
Shedding and Health Conditions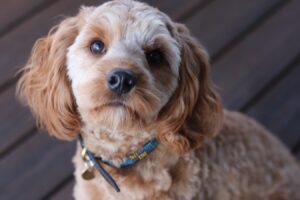 The Cavapoochon tends to have a strong immune system because of its hybrid vigor and mixed dog genes. This dog sheds very little and is mostly hypoallergenic. This feature makes the breed a perfect choice for individuals with allergies who desire to own pets. The downside is that Cavapoochon needs to be regularly groomed since it doesn't shed hair.
Keeping your Cavapoochon in good health is relatively easy as long you take them for frequent walks. They don't need a large living space and you could even raise them in an apartment or since they are small dogs. They are a highly adaptive dog breed and settle in a new environment easily.
Common health conditions known to affect the Cavapoochon are skin and ear infections. Though the breed has a robust immune system, its Poodle parent is known to suffer the risk of skin infections which also transcends to its offspring. They are also known to get ear infections since their hair will grow inside their ear, cultivating bacteria. Other than that, the Cavapoochon is a relatively healthy dog breed.
Personality and Traits
The most notable traits of the Cavapoochon are its high intelligence and friendliness which is a big plus to those with kids. They are a very active dog breed for being a small dog. However, they are easy to train due to the high Poodle intelligence. Thus, they respond well to commands and can easily be trained with a  little positive reinforcement.
Lifespan
Cavapoochons live for 12 years on average. It's not uncommon for Cavapoochons to live for 15+ years as long as they remain healthy. In general, small dogs live longer than larger dogs. Since the Cavapoochon is a small dog breed, they will live longer than the average dog lifespan.
Cost of Adoption and Breeding

Cavapoochon puppies are relatively expensive due to their sophisticated heritage and high demand. They could cost up to $3,000 if you purchase one of these puppies from a breeder. On the other hand, adopting or rescuing a Cavapoochon is significantly cheaper, but they are in high demand so it may be difficult to find one of these puppies at your local shelter.
Conclusion For "Cavapoochon Dog Breed Guide"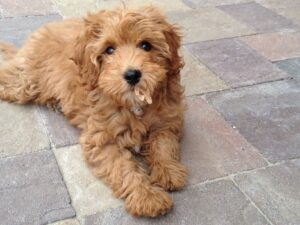 The Cavapoochon has wonderful personality traits and robust health features, which gives them the ability to adapt and thrive in most environments. If you happen to be allergic to pet allergies, the Cavapoochon may be a good choice for you!
Other articles you would like: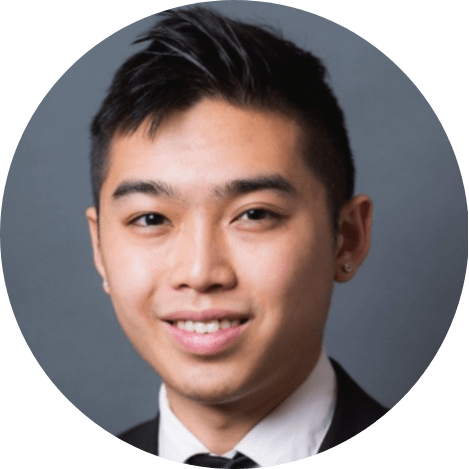 Andy is a full-time animal rescuer and owner of a toy doodle. When he's not saving dogs, Andy is one of our core writers and editors. He has been writing about dogs for over a decade. Andy joined our team because he believes that words are powerful tools that can change a dog's life for the better.
Why Trust We Love Doodles?
At We Love Doodles, we're a team of writers, veterinarians, and puppy trainers that love dogs. Our team of qualified experts researches and provides reliable information on a wide range of dog topics. Our reviews are based on customer feedback, hands-on testing, and in-depth analysis. We are fully transparent and honest to our community of dog owners and future owners.