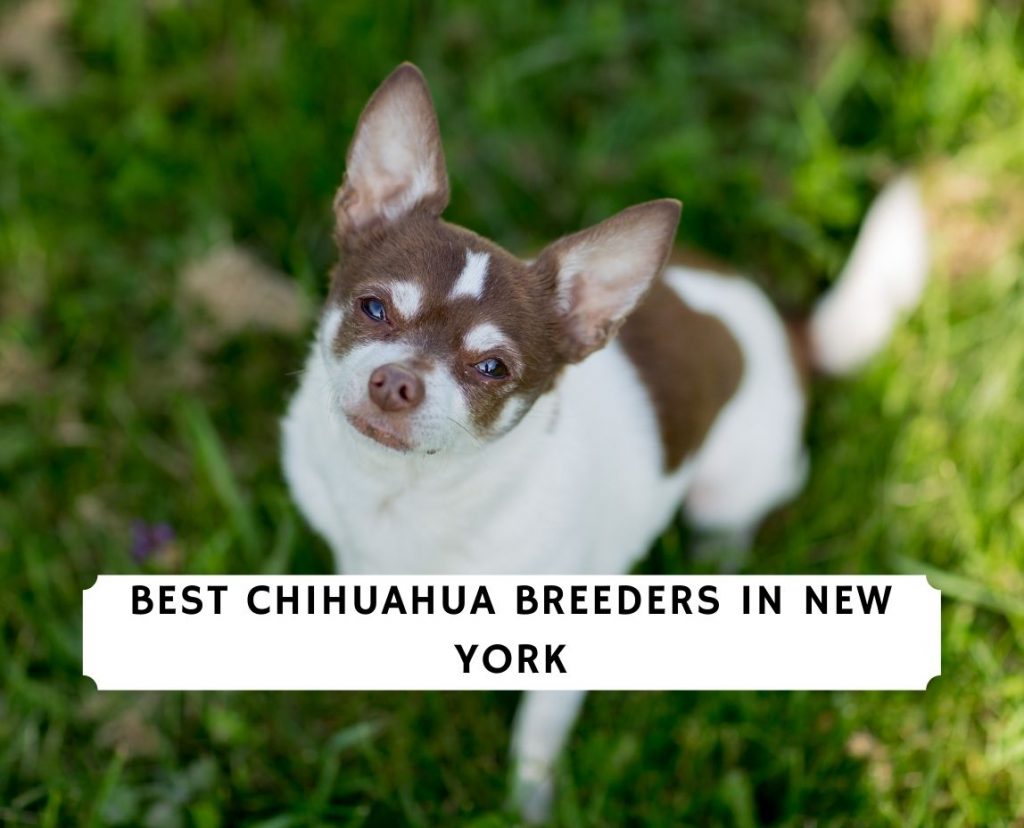 They may be small in physical size, but the Chihuahua brings with it a large and lively personality. They are often known for having a strong character and being highly alert.
Chihuahuas are also recognized as a national symbol for Mexico with relation to lost civilizations like the Aztecs. With their large personalities, this breed has appeared in many movies and is commonly seen being carried around in a purse. Their small size is something they can use to their advantage. We're here today to help you find some reputable Chihuahua breeders in New York for your next puppy.
The Chihuahua is a small dog. If you love small dog breeds, then you'll like learning about the Mini Goldendoodle breed!
Chihuahua Puppies For Sale In New York
If you're looking to add a Chihuahua into your home in New York, you're in for a real treat. Chihuahuas have become very popular for both individuals and families. As you move forward from looking at adorable pictures of Chihuahua puppies to preparing to bring one into your home, one of the first and most important steps to take is to find a quality breeder that can help you.
Purchasing your Chihuahua puppy from a reputable and quality breeder in New York gives you confidence in your puppy and your ability to care for it. To help you get started in your search for the right breeder in your area, here we share a list of some of the top Chihuahua breeders in the New York area. You'll find a brief overview of their business as well as contact information if you're interested in learning more.
Before going down the list, there are other Doodle breeders in New York that you might be interested in:
1. Bella's Little Angels Chihuahua Breeders New York
Since 2007, the team at Bella's Little Angels has been breeding and caring for their small Chihuahua puppies full of energy. As a husband and wife team, they care for puppies as if they were part of their family. They are raised in a loving and encouraging environment with lots of space for dogs to roam and run as they grow and learn. Here, you can find both long and smooth coat Chihuahua puppies. All their Chihuahua puppies for sale in New York also come with a health guarantee as well as initial vaccinations. They are also checked by a veterinarian and are dewormed.
Puppies go home after 10 weeks to ensure they are in the best possible health as they join your family. This timeframe ensures that they receive their health checks and are fully ready to be part of your family. Their website also shares helpful information about the type of dog food they feed their puppies as well as other helpful insights for raising a Chihuahua puppy. Their resources can help you plan and prepare as you welcome home your own Chihuahua.
If you're interested in purchasing a puppy from Bella's Little Angels in Hadley, New York, you can submit a deposit to reserve an available puppy. You can also apply online to share your interest in a puppy and share more about you as a dog owner.
Bella's Little Angels Chihuahua Breeders Details
Location: Hadley, New York
Email: becky@Bellaslittleangels.com
Phone: (518) 696-6448
2. Howe Farms Chihuahuas NY
Find quality and adorable Chihuahuas that have either a long or short coat at Howe Farms Chihuahuas. They also come in a few sizes and shapes so you can find just what you're looking for.
The puppies raised here are part of the family and are raised in a home environment with easy access to lots of love and attention. They are socialized in the context of family and other dogs so they're ready to go when they join your family. The team at Howe Farms is committed to finding you and your family the ideal puppy that matches your lifestyle and personality. If you're not exactly sure what kind of Chihuahua you're looking for, they'll help you.
With a dedication to health and quality, the parent dogs are well taken care of at all times to ensure the best results in a litter. To them, quality begins with the parents. Healthy Chihuahua puppies are born to healthy parents. As puppies grow, they are given lots of human contact and attention with nutrition to help them grow strong and healthy. As you bring home your Chihuahua puppy in New York, their website also shares helpful resources and information you'll want to know as you begin raising your four-legged friend.
Howe Farms Chihuahuas Details
Location: Owego, New York
Email: randeerhowe@yahoo.com
Phone: (607) 687-5637
Website: Howe Farms Chihuahua
3. BJ's Chihuahuas New York
As a small breeder, Bobbi Koehler from BJ's Chihuahuas is committed to quality when it comes to breeding puppies. In addition to Chihuahuas, he also breeds Miniature Poodles so there are always dogs around. He follows standards set by the American Kennel Club (AKC) and produces Chihuahua puppies that are both of high quality in appearance and temperament. With experience in breeding show dogs, his dedication to quality is evident and is shared with the type of puppies he breeds.
Their Chihuahua puppies in New York are raised in a healthy environment and give lots of access to socialize and grow in intelligence and joy. On the website, you can browse through photo collections of the parent dogs and past puppy litters that are adorable. You can also see when puppies become available as new litters are planned.
If you're interested in purchasing a puppy from BJ's Chihuahuas, you can begin by reaching out to him via email or phone. You'll describe the type of dog you're looking for and see what kind of availability there is.
BJ's Chihuahua Details
Location: Cuba, New York
Email: bjschihuahuas1@rochester.rr.com
Phone:  (585) 307-3876
4. New York Chihuahuas
Puppies at New York Chihuahuas are raised in a loving, caring home as they prepare to join their forever families. Puppies come with up-to-date vaccinations and deworming procedures as they go home. Their Chihuahua puppies can be reserved with a deposit once they are born. On their website, you can see available puppies or upcoming litters.
They also have photos of previous litters and puppies they've sold so you can see what kind of cuteness you can expect. To learn more about their availability and pricing information, as well as the purchasing process, you can reach out to them via phone or email. They can help answer questions about purchasing a Chihuahua puppy that's just right for you.
New York Chihuahuas Details
Location: Brooklyn, New York
Email: inkheart2801@aol.com
Phone: (347) 743-6974
Website: New York Chihuahuas
More Information About Chihuahua Puppies in New York
As a member of the Toy group according to the American Kennel Club, Chihuahuas only reach between 5 and 8 inches in height and don't even weigh more than 6 pounds. Their small size also helps to extend their lifespan, which typically is between 14 and 16 years. Their physical appearance is fairly recognizable and standard for most Chihuahuas. However, Chihuahua puppies in New York do come in two varieties of coats, including long and short coats.
The difference in coats will determine whether you'll need to brush and groom a Chihuahua every other day or just once a week. Overall, grooming their coats helps to prevent mats or tangles that can cause skin irritation and frustration for both you and the Chihuahua. Even with their small size, Chihuahuas still love to run and play outside as much as they can. They carry a lot of energy and like going for walks outside. However, keep in mind that they have small little legs.
This means while they'll enjoy exercise, they usually can't travel very far. Short walks outside or playing around in small spaces inside can usually be sufficient for the Chihuahua's exercise needs. The Chihuahua is often known for its spunky personality. They can be fairly independent, but do enjoy spending time with their family. They are highly alert and tend to be intelligent as well.
As a result, they can be difficult to train at times, due to their occasional stubbornness. However, when done correctly, Chihuahua puppies can be obedient and well-trained. From their easy-going coats to bright and peppy personality, the Chihuahua can make a great companion for a variety of families and individuals. Especially if you are in a small living space, such as in New York City, a small dog like the Chihuahua can be easier to take care of and ensure they are happy and healthy.
Conclusion For Best Chihuahua Breeders In New York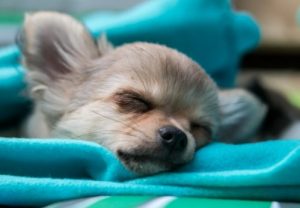 With their peppy personalities and excitement for life, the Chihuahua can be an entertaining family member for all ages. When you're ready to welcome home a Chihuahua into your home in New York, you can choose from a variety of breeders that claim dedication to quality and health.
Get started by researching Chihuahua breeders in New York that may be right for you. Ask questions, read reviews, and consider their availability as you prepare and plan to add a Chihuahua to your family.
If you're from another area, here's a list of recommendations similar to these Chihuahua puppies for sale in New York:
If you don't have much knowledge about the Chihuahua dog breed, you'll probably find this video interesting: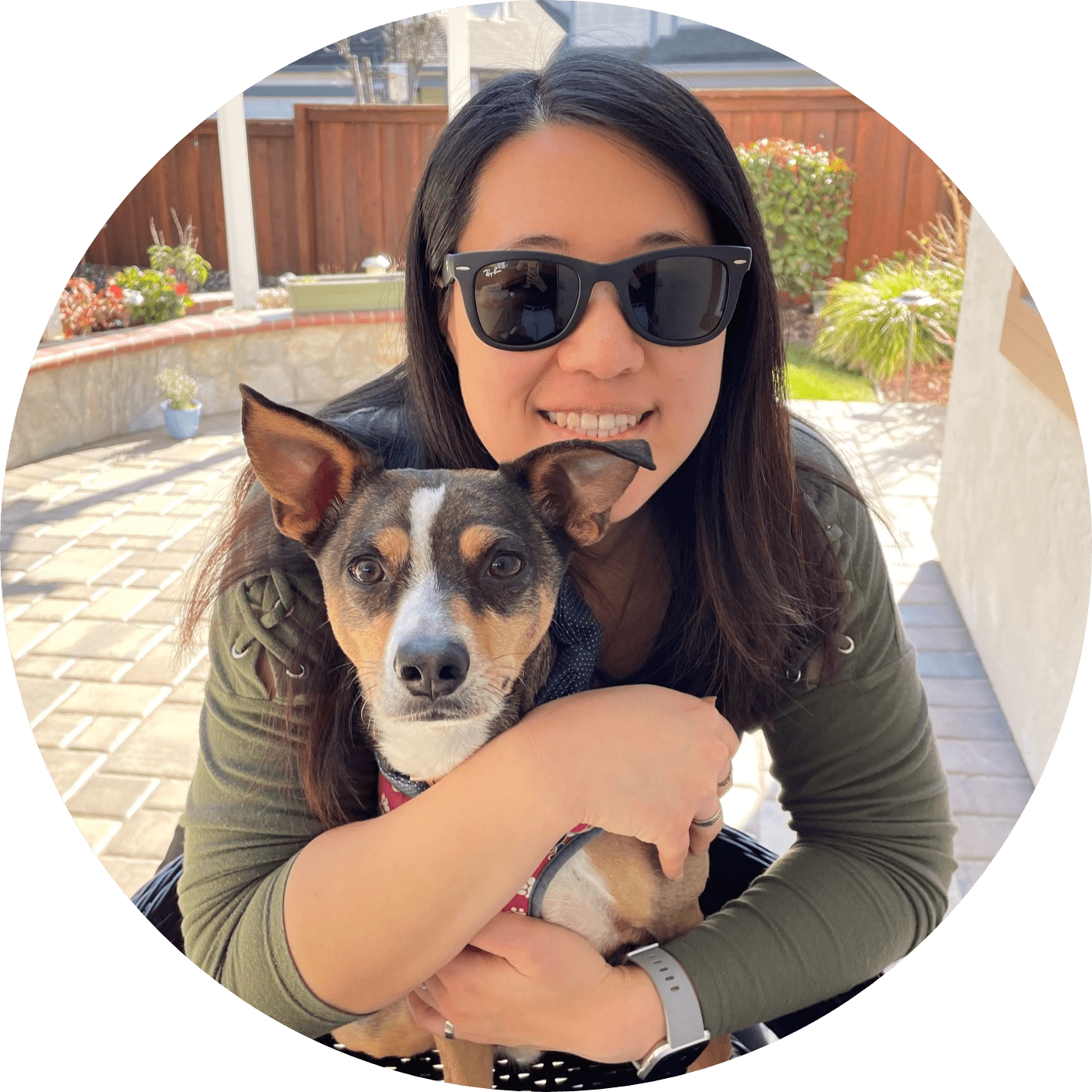 Dr. Sabrina Kong graduated from the Royal Veterinary College in England in 2016 and has been working at a small animal clinic in Northern California since then. She grew up in the Bay Area and got her bachelor's degree from Cal Poly San Luis Obispo. She also became a Certified Canine Rehabilitation Practitioner through a program at the University of Tennessee.
When she isn't in the clinic taking care of her four-legged patients, she enjoys traveling and trying new foods with her friends and her three-legged dog, Apollo. She adopted Apollo from her clinic when he was a puppy with numerous health issues. Dr. Kong truly cares about taking care of animals.