Does smacking a dog on the nose hurt them? You've probably seen plenty of other dog owners do it. When dogs do something, they're not supposed to. Instead, they get smacked on the nose with a newspaper, magazine, or a similar implement.
Some professionals may even recommend this corrective measure to curb certain destructive behaviors, but does smacking a dog on the nose hurt them, and should it be something you're doing?
Before scrolling down this article, "Does Smacking a Dog on the Nose Hurt Them," check out these other dog questions that could help you: Does It Hurt If You Cut The Quick and Can a Shock Collar Hurt a Dog?
Does It Hurt a Dog If You Smack it on the Nose?
So, does smacking a dog on the nose hurt them? The short answer here is yes, smacking a dog on the nose does hurt them  – as sensitive as a human nose is, dog noses are almost twenty times more sensitive.
Your puppy's nose is made up of cartilage and blood veins, and smacking it may feel similar to a bee sting to your puppy. If the smack is hard enough, your dog's nose may even begin bleeding. Even playful taps can hurt more than you may have intended them to.
More Dog Nose Guides: Ultimate Guide to Nose Balm For Dogs and Popular Dogs with Pink Noses.
Why Do People Smack Their Dogs On The Nose?
Whether you've just seen other dog owners do it or you've heard someone tell you that it's the correct way to punish a dog, why do people even smack their dogs on the noses at all?
This method is often used as a punishment to correct bad behavior and is usually used on more aggressive dogs. However, even professionals who recommend this as a humane punishment still caution against using it too much.
In recent years, this has become a controversial punishment, and more dog trainers warn against it than recommend it. When people smack their dog on the nose harshly or use an additional implement (like a newspaper or magazine), this can have adverse long-term effects.
Dogs don't learn from the pain the same way that people do. Instead, these animals may just become more aggressive or fearful, which negates the entire purpose of smacking your dog on the nose.
Another reason why people may smack or tap their dog's nose is that they're being playful. You may gently boop your dog's nose with a finger, but once again, this may not always have the intended effect.
Given how sensitive they are, some dogs may give an instinctually aggressive response because they're trying to protect their noses  – or misconstrue the action as a punishment when it's not.
More Dog Questions: Why Is My Dog Sneezing a Lot Lately?
Should You Be Smacking or Tapping Your Dog on the Nose?
Ultimately, the answer is no. Even if you have good intentions, tapping or smacking your dog on the nose can have more negative than positive connotations.
Most of the time, dogs will have one of two responses to a smack on the nose:
They will naturally turn away from you and start sneezing, which can happen because our fingers have plenty of dirt, oil, and grime build-up on them
They may react aggressively because they believe you're trying to hurt him
Regardless of how they react, smacking your dog on the nose will cause their trust to decline in you every time you hit them.
Since dogs don't learn from the pain the way humans do, they'll think you're trying to hurt them, and they won't ever know what they're done wrong.
Over time, using this as a punishment may cause your dog to become more aggressive or hostile towards people, but they could also become fearful. For example, your dog may begin to cower or try to hide whenever you raise your voice, or they anticipate that you're going to hit them.
Neither of these long-term effects is positive for you or your dog's relationship  – and it's usually better to rely on other corrective measures than smacking or tapping on the nose.
More Dog Questions: Why Does My Dog Stand On My Chest and Why Do Chihuahuas Sleep So Much?
How Can I Get My Dog to Trust Me Again After Accidentally Smacking It on the Nose?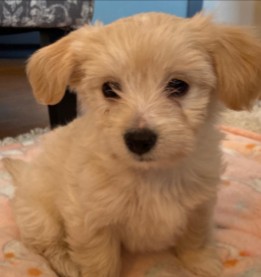 Maybe you were playing or cuddling with your dog and accidentally smacked them on the nose  – what now? If it was an accidental hit that happened one time, there's no reason to panic.
One accidental smack isn't going to damage your relationship with your dog or start causing long-term aggressive or fearful behavior.
As long as you're careful about not accidentally smacking them on the nose in the future, you should be fine. And, right after the accident happens, you can apologize and make a visible fuss over your dog.
Please give them a few pets and plenty of praise, and let them come to you. They may need a few minutes away, but eventually, your dog will approach you again for attention.
More Dog Questions: Why Does My Dog Only Eat At Night and Why Does My Dog Growl At Nothing?
Punishment Alternatives For Dogs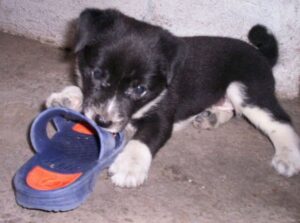 Smacking your dog on the nose can do more harm than good, but you've still got to punish your puppy when they exhibit bad behavior, so what are some alternative punishments you can use? Fortunately, there are plenty of humane ways to correct your dog without damaging your relationship with them, such as:
1. Disrupting the Behavior
You don't always need to get physical to deter your dog from unwanted behavior  – sometimes, a shouting voice telling them no or clapping your hands is enough to let your dog know it's not okay.
Maybe you've caught your puppy sniffing around the table or begging. Using a loud voice to tell them no or even directing them out of the room can still get your point across without hurting your dog or making them afraid of you.
2. Removing the Distraction
This may not be applicable in every case, but sometimes, you can remove the distraction that's causing your dog to misbehave. Let's say they've got a problem raiding the trash can.
You can tell them no or use a loud voice if you catch them in the act, but what about when you have to leave the house? In these cases, you may have to remove the distraction or the temptation that your dog can't resist.
You can try placing the trash in a closed room or placing it somewhere your dog can't reach. Even emptying it right before you leave is sometimes enough, and it won't give your dog the chance to misbehave, even if they want to.
3. Booby Traps
This may take a little effort for a punishment that doesn't require much supervision, but you can try booby traps. Maybe you've got a spray bottle of water that has a motion sensor, and every time your dog enters the vicinity of the trash can, it goes off.
These remote punishments should never physically harm your dog, but harmless booby traps  – like a water spray bottle or a couple of loud cans that clang together  – won't negatively affect your puppy.
Frequently Asked Questions For "Does Smacking a Dog on the Nose Hurt Them?"
Still, have questions about whether it's okay to hit your dog on the nose? Here are some frequently asked questions dog owners tend to have about this topic.
Is it okay to hit a dog on the nose?
As mentioned previously, hitting your dog on the nose can have lasting negative consequences, such as:
They may react aggressively and begin feeling as if they need to be aggressive when someone punishes them
They may become fearful of you, your hands, or your response in certain situations
They may lose trust in you as their owner over time since they think you're punishing them for no reason
Ultimately, it's not okay to hit your dog intentionally on the nose, and there are plenty of other ways to correct your puppy's behavior without physically hurting them.
Should I smack my dog on the nose?
Unless you're fending off a dog that's attacking you, there's no reason you should be smacking your dog on the nose. Remember: smacking your dog on the nose can feel like a bee sting because their noses are sensitive.
Not only does that mean this punishment can be painful for dogs, but since they don't learn through pain, they also won't understand why you're hurting them either.
What happens if you punch a dog in the nose?
Not only would punching your dog on the nose be extremely painful, but in some cases, it could even break their nose or lead to bleeding. Therefore, punching your dog in the nose could be considered animal abuse and not something you should ever resort to.
Should I smack my dog?
Even if you don't hit your dog on the nose, what about a smack on the back or the butt? It's not uncommon for dog owners to spank their puppies as another form of punishment, but this can have similar side effects as smacking on the nose. Again, physical punishments won't correct the desired behavior, but they may give your dog a reason to fear you or your hands.
Should I beat my dog?
Beating your dog, even if it's to correct bad behavior, will only lead to increased stress and fearful-aggressive behaviors in the future from your furry friend. This kind of physical punishment is often considered animal abuse, and it's not something you should try to implement with your dog.
If you find this guide, "Does Smacking a Dog on the Nose Hurt Them," helpful, check out:
To learn more about this topic, watch "Ouch – Don't Smack The Nose" down below: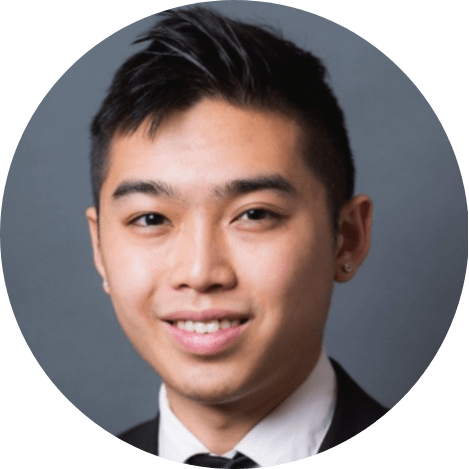 Andy is a full-time animal rescuer and owner of a toy doodle. When he's not saving dogs, Andy is one of our core writers and editors. He has been writing about dogs for over a decade. Andy joined our team because he believes that words are powerful tools that can change a dog's life for the better.
Why Trust We Love Doodles?
At We Love Doodles, we're a team of writers, veterinarians, and puppy trainers that love dogs. Our team of qualified experts researches and provides reliable information on a wide range of dog topics. Our reviews are based on customer feedback, hands-on testing, and in-depth analysis. We are fully transparent and honest to our community of dog owners and future owners.