Are you trimming your dog's nails? You may have also just hit the quick. This will cause your dog's nails to bleed. It can also cause your dog's toenails to hurt some. The quick is the pink center part of your dog's nail. If you cut this too short, it is similar to when we trim our nails too short. It may bleed a little, and it may be a little painful. Usually, after an hour or two, we do not even remember having our nails cut short. Your dog will act the same way after just a little bit. Your dog will be just fine.
Before scrolling down this article "Does It Hurt When You Cut The Quick," check out these other dog questions: Why Does My Dog Lick My Eyes and Do Groomers Sedate Dogs?
What is the Quick?
The quick of your dog's nails is essential to their nail bed. This is the part of the nail that would be under our fingernail. This contains the blood supply for the nail. When looking at the nail, it is the pink part that you are told to avoid when trimming your dog's nails.
Product Recommendations: Best Andis Dog Grooming Clippers Review.
What to Do If You Cut Your Dog's Quick?
Eventually, you will trim your dog's nails too short and hit the quick. This will cause your dog's nails to bleed. If your dog's nail does bleed, there are a few different things that you can try at home to stop the bleeding, such as:
Apply Pressure: Sometimes, just applying a little bit of pressure to the end of the toenail will help stop the bleeding.  You may have to put a slightly tight bandage on the end of his foot for an hour to help stop the bleeding. Please do not leave this bandage on for a long time, or you can decrease the circulation to the foot, causing it to swell.
Quick Stop Power: You can get powder from the pet store that you can apply to the end of your pet's nail. If you are going to trim their nails very often at home, it would be best to go ahead and buy some of this to keep on hand. That way, whenever you accidentally quick your dog's nails, you can stop the bleeding. Many of these powders also have something that will help decrease the pain.
Flour or Corn Starch: You can also use flour or corn starch to help stop the bleeding. Apply just a tiny amount to the toe and apply pressure for a few minutes until it stops bleeding.
Superglue: If you do not have any other things at your house, you can also use a small amount of super glue to the end of the toe. This will create a rigid barrier preventing the toe from being able to continue to bleed.
Dog Grooming Guides: How to Trim a Goldendoodle's Face and Labradoodle Grooming Guide.
What Can I Do For My Dog to Help With The Pain?
If your dog's foot is very painful after you have cut the quick, it is best to see your vet for pain medication. Unfortunately, there are not any safe over-the-counter pain medications for pets. You can apply Neosporin with lidocaine to help decrease the pain and little, but if it continues to be painful, it needs a vet visit. If they are limping or their nail looks pretty sore, you can apply ice to this foot twice a day for about 5 to 10 minutes. This will help decrease any inflammation in this joint. Your dog should rest for a few days and not do any strenuous activity.
Dog Grooming Guides: Shaving a Goldendoodle Step By Step and Cockapoo Grooming Guide.
Can I Walk My Dog After Cutting Their Quick Too Short?
Many dogs will not show any signs of pain after you trim their nail too short. They can go for a short walk as long as they are not painful or limping. If you notice any issues with your dog walking, it would be best to let them rest for a few days.  Your dog may not want to go for a long walk or run after its nail has been cut too short.
Dog Grooming Guides: Goldendoodle Grooming Guide and Best Clippers For a Goldendoodle.
What If My Dog Broke Its Nail?
Some dogs will break their nail if they are outside running and playing. They may have also gotten their nail caught in a blanket or the carpet and caused their nail to break. Many times this will be very painful and bleed. The nail may be partly attached, or it may have fully broken off the toe. If this happens, it would be best for your dog to see your vet. They may have to sedate your dog and trim their nail the rest of the way off. They will usually send your dog home with antibiotics and pain medication to prevent infection and help with any pain.
Dog Grooming Guides: Tips For Grooming Your Doodle At Home and Best Dog Clippers For Poodles.
Conclusion For The "Does It Hurt When You Cut The Quick"
If you cut your dog's nails too short, do not worry. You are not the only one who accidentally gets them a little too short.  They may bleed a little bit, and your dog may be slightly painful for a few hours. However, they will quickly heal and return to normal. If you keep quick stop nail powered with your nail clippers, you will be easily able to stop your dog's nail from bleeding. If your dog is painful, it is best to take them to see your vet for prescription medications such as Carprofen for pain. All over-the-counter human pain medications can cause health issues in your dog.
For more articles related to this guide, you can check out:
To learn more about this topic, you can watch "How to Trim Your Dog's Nails At Home" from AnimalWised down below: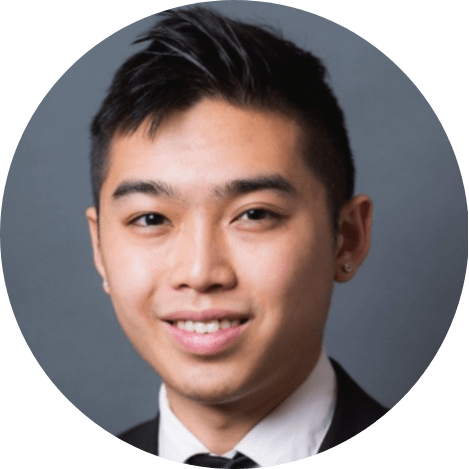 Andy is a full-time animal rescuer and owner of a toy doodle. When he's not saving dogs, Andy is one of our core writers and editors. He has been writing about dogs for over a decade. Andy joined our team because he believes that words are powerful tools that can change a dog's life for the better.
Why Trust We Love Doodles?
At We Love Doodles, we're a team of writers, veterinarians, and puppy trainers that love dogs. Our team of qualified experts researches and provides reliable information on a wide range of dog topics. Our reviews are based on customer feedback, hands-on testing, and in-depth analysis. We are fully transparent and honest to our community of dog owners and future owners.