Here's a question our team has for you if you're searching for the best dog breeders in North Carolina. Are you thinking of getting a new puppy? Congratulations! Your new companion will have a loving, caring home with you.
The decision to bring a dog into your home is not to be taken lightly, though. You only have to visit your local rescue center to see the results of people buying on a whim or without research.
As a result, thousands of dogs are left homeless every year. So, if you are thinking about getting a new dog, make sure you choose the best breeder. Breeders listed below adhere to the highest standards so that their customers can enjoy a beautiful dog for a lifetime.
Before scrolling down this list of dog breeders in North Carolina, check out these other recommendations by our team at We Love Doodles: Best Sheltie Breeders in North Carolina and Best Pointer Breeders in North Carolina.
Dogs For Sale in North Carolina
If you want to buy a puppy in North Carolina, using one of the top breeders on this list will increase your chances of finding a healthy, well-socialized dog.
Dog Product Recommendations: Best Shock Collars For Dogs Barking and Best Shampoo For Matted Dog Hair.
1. PuppySpot's Dogs For North Carolina
Since you're searching for dog breeders in North Carolina, we highly recommend checking out PuppySpot. PuppySpot is a reputable platform, where you can browse for available puppies of many breeders from the comfort of your home in North Carolina.
All dog breeders with puppies listed on PuppySpot have to go through a strict screening process, so you can rest assured knowing that your companion will be safely shipped to your home in North Carolina. Before you continue on your search for a dog for sale in North Carolina, check out the link below.
PuppySpot Details
2. DaVinci AKC Champion Rottweilers
DaVinci AKC Champion Rottweilers is the brainchild of Vince and Barbara Calcagno, who have been Rottweiler enthusiasts for over 30 years.
Their Rottweilers have proven to be loyal and loving family members and great community members. Their Rotties are bred for health, structure, and temperament.
They live with their dogs as part of the family. These dogs are not kennel dogs. In addition to living in their home, their puppies are afforded the very best beginnings. A combination of techniques is used to socialize the puppies one-on-one.
Three weeks after whelping, a doorless crate is introduced to the whelping box for them to explore. As soon as they can walk, they begin potty training. Afterward, they move them from pads to the outdoors, so they are accustomed to both environments.
DaVinci AKC Champion Rottweilers Details
3. Griffins Corgis, Weims and Cavs
Griffin's Corgis, Weims, and Cavs is a family business founded by Ryan and Brittany Griffin. The couple began breeding in 2009.
Throughout the years, they have slowly expanded their breeding program to include Corgis, Cavaliers, and Cavapoos. They are passionate about what they do.
A healthy litter of puppies begins long before they are born. Breeding adults and puppies are carefully selected from premium breeders across the United States.
Their dogs are selected based on their pedigrees, personalities, genetic testing, and markings. By pairing their adults, they produce puppies with loving personalities and beautiful markings. By doing so, they minimize the chance of inheriting genetic diseases.
Griffins Corgis, Weims, and Cavs Details
4. Divine Yorkies
After many hours, days, and months of research, the Sperling family in Shelby, NC, decided to breed Yorkies as a hobby. Over the years since 2003, they have gained a lot of experience and knowledge about the Yorkie breed and lots of added love and stories that they share with their family.
They breed for personality, color, and size. Puppies are raised underfoot in their families and receive much love and attention from all household members. As a result, they develop unique personalities that they can take with them to their new forever homes.
Divine Yorkies Details
5. Pilot Mountain Siberian Huskies
Brenna and Daniel are the owners of Pilot Mountain Siberian Huskies. They live in North Carolina's beautiful mountains. All of their SibeTribe's dogs are registered with the AKC.
Each one of their dogs is loved and spoiled. Their puppies are born at home and raised there. Every pup is handled from birth and exposed to sounds, sights, and smells at the appropriate age.
They're socialized with other dogs, friends, and family members, so they'll adapt quickly to their new home. Before leaving the kennel, each puppy will learn basic commands and begin potty training.
Pilot Mountain Siberian Huskies Details
6. Happily Ever After Schnauzers
Happily Ever After Schnauzers is located in Mocksville, NC, between Charlotte and Winston-Salem. Although they are hobby breeders, they strive to produce the best of the breed.
They have carefully selected each Miniature Schnauzer, and they are very proud of them. Breeding for health and temperament is the emphasis of their breeding program.
Their goal is to breed healthy and well-behaved pets. Puppies are raised in their family home, kitchen, and living room. This allows them to become accustomed to household noises.
They are also socialized with children, dogs, and cats. Each of their Schnauzer is unique, and they will happily tell you all about them! Only when necessary are their Schnauzers kenneled.
Happily Ever After Schnauzers Details
7. H&H Boston Terriers
Their goal at H&H Boston Terriers is to produce top quality, healthy, temperamentally sound, and conformationally correct AKC registered Boston Terriers.
In the piedmont of North Carolina, H&H Boston Terriers are situated on an 80-acre farm. The family has owned Boston Terriers for over 15 years and is devoted to brachycephalic breeds.
As their beloved family pets, their dogs live in their home. As a result, puppies raised by them are pre-loved, pre-spoiled, and pre-socialized to humans, dogs, and other animals.
All the puppies they raise will have their first round of puppy vaccines administered by their veterinarian, along with a thorough examination and appropriate deworming. In addition, they offer a one-year genetic health guarantee and a lifetime take-back warranty (outlined in the contract).
H&H Boston Terriers Details
8. Cape Fear Cane Corso
Cape Fear Cane Corso is located outside Wilmington, North Carolina, in Rocky Point. They have been breeding Cane Corso since 2012.
In addition to a stable temperament, intelligence, and healthy body, they strive for conformity. Their breeding stock is derived from Old Italian and Champion Imported Lines that are both stable and healthy.
Currently, they are on their fourth generation of raw-fed dogs. Raw food ensures a dog's overall health and performance are at their best. In addition, your dog's immune system is kept strong and healthy by providing it with a natural raw food diet.
Purchasing one of their puppies is a simple process. First, fill out their application. They will contact you when they receive it to discuss your experience, desires in a dog, and the litter and puppy that will suit you best.
Then, whether you're a handler looking for that perfect dog or a family looking for the perfect pet, they can match you up with the correct puppy to achieve what you're looking for.
Cape Fear Cane Corso Details
9. Fulbright Pomeranian Puppies
Fullbright Pomeranian has been breeding Pomeranians for over 30 years. While maintaining customer satisfaction, they strive to find the perfect home for all their babies.
Offering only the best Pomeranian puppies, they take pride in their work. They raise their puppies with love in their home rather than outside in kennels. Each one is crated and paper trained before finding it forever home.
Their dogs are registered, vet checked, wormed, and have received their first shots. Each puppy is socialized with other dogs and small children.
To ensure the health of your Pomeranian, they insist that no physical contact take place until after the parvo vaccination of the whole litter.
Fulbright Pomeranian Puppies Details
10. Petite Paws Maltese
Kristy and Dwaun Humphries began breeding Maltese in 2001 for the love of the breed. They purchased most of their lineage directly from Nell Boykin, retired owner of Bluefield's Kennel in Wilson, North Carolina.
Nell bred Maltese for over 20 years, thus helping them achieve the ultimate goal of producing healthy AKC-recognized quality puppies.
The company consciously breeds carefully and is committed to maintaining high standards. The Maltese have individual dog-runs and doggy doors that allow them to go in and out freely for air or to potty.
Whether they sit inside where it is climate controlled or outside in the fresh air, it is their choice. When the puppies are weaned, they gradually start snacking on what the mom eats: NutriSource Puppy Small Bites Wholesome Grains.
Petite Paws Maltese Details
11. Premium Chihuahua Puppies
Last on the list of dog breeders in North Carolina is "Premium Chihuahua Puppies." Puppies from Premium Chihuahuas are only bred to improve the Chihuahua breed. Their Chihuahua puppies have the most adorable personalities, rare colors, and are exceptionally healthy.
In their home, all of their standard Chihuahua puppies and teacup Chihuahua puppies are well socialized and loved! Puppies at Premium Chihuahua are sweet, fun-loving, and docile! When they go to their forever home, they will know how to use potty pads.
Premium Chihuahua Puppies Details
Dog Breeders Near Me in California
It's a well-known fact that Americans love dogs, but there's nothing more special than your own. Dogs and humans have an unspoken bond that is uncommon among other species. No matter what breed your dog is, when it comes to the issues of the heart, it doesn't matter what breed they are.
In North Carolina, the demand for certain types of dogs has led to many problems, including irresponsible breeders who don't put the animals' health first and don't insist on matching the animal with the right family.
In addition to being ethical, thoughtful about their role, and passionate about the betterment of their breed, the best breeders are selective about which new families their dogs join.
North Carolina dog owners are also pretty obsessed with their pets. More than half say they choose their vacation based on whether or not they can take their dog, and 83% say they miss their dog as soon as they leave the house.
How to Choose a Dog Breeder in North Carolina
It is essential to do your homework before committing a breeder. However, by finding a good breeder that responsibly breeds healthy puppies in the Tar Heel State, you will increase the chances of getting a happy, healthy dog and can live a long life.
You can expect your dog to live 10 to 20 years, so take the time now to find a breeder who raises healthy, happy dogs in clean, humane conditions.
Related: Most Aggressive Small Dog Breeds.
Where Do You Find a Dog Breeder in California?
Ask your friends and family if they know any reputable breeders. Ask your veterinarian or trusted friends for recommendations, contact local breed clubs, or attend professional dog shows to find responsible breeders.
Breeders who are responsible will never sell their puppies to pet stores or any other means without meeting and interviewing you. They must ensure the puppy is a good match for your family and that it will have a permanent home with you.
Related: Best Dog Breeds That Don't Smell or Shed.
Conclusion For The "Best Dog Breeders in North Carolina"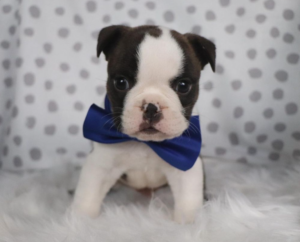 North Carolinians love their pets more than anyone else. Just remember, don't buy dogs from puppy mills or pet stores. Instead, adopt a companion animal from a reputable breeder if you have the time, money, and patience to care for it properly.
You might want to adopt two so that they can have each other when you're away. Make an appointment as soon as possible for spaying or neutering your pet.
For more guides similar to this list of dog breeders in North Carolina, you can check out:
Before you purchase a dog from a breeder in North Carolina, you can learn more about caring for your dog by watching "How to Take Care of a Puppy" down below: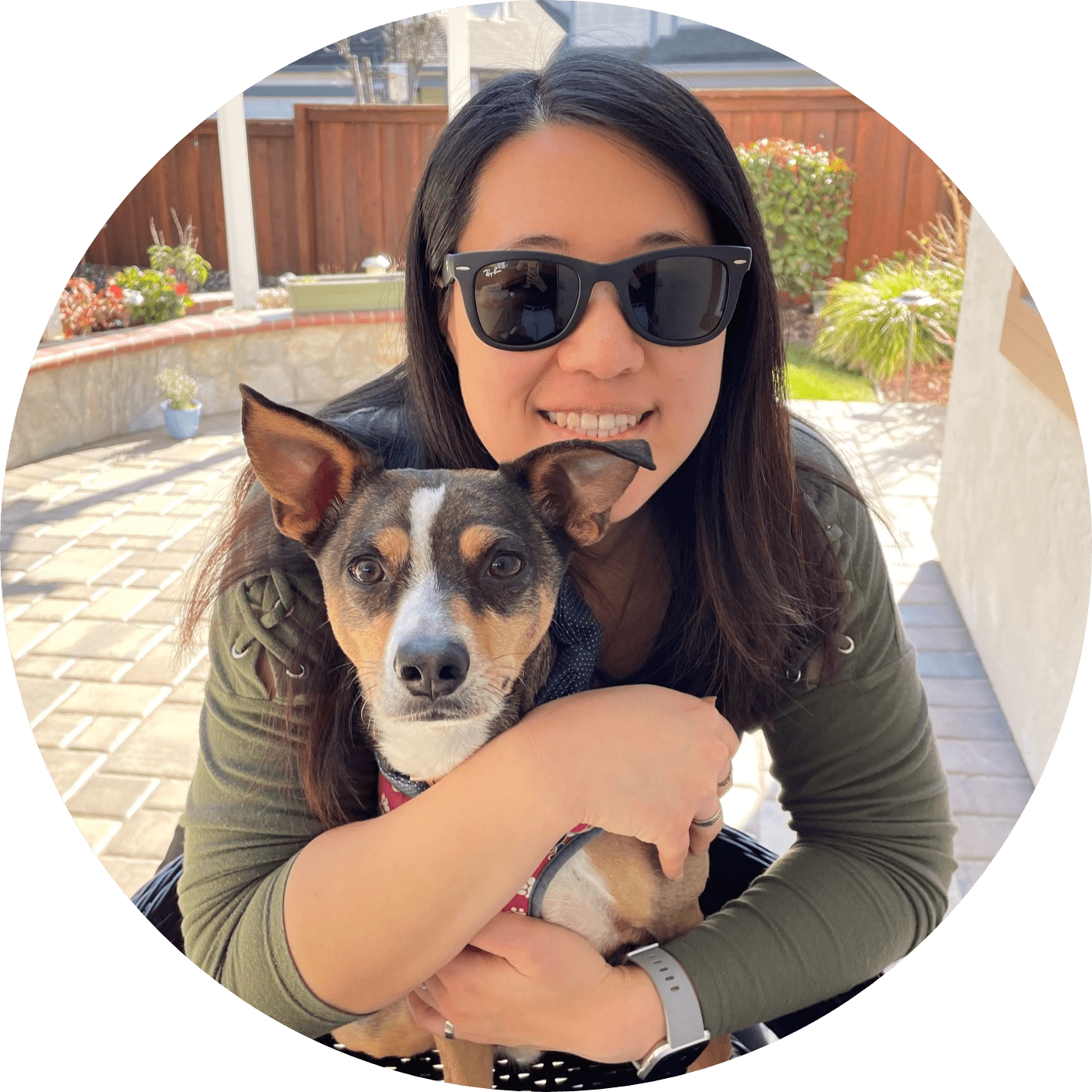 Dr. Sabrina Kong graduated from the Royal Veterinary College in England in 2016 and has been working at a small animal clinic in Northern California since then. She grew up in the Bay Area and got her bachelor's degree from Cal Poly San Luis Obispo. She also became a Certified Canine Rehabilitation Practitioner through a program at the University of Tennessee.
When she isn't in the clinic taking care of her four-legged patients, she enjoys traveling and trying new foods with her friends and her three-legged dog, Apollo. She adopted Apollo from her clinic when he was a puppy with numerous health issues. Dr. Kong truly cares about taking care of animals.