Have you ever seen a dog and thought, "Is that thing a rat?" Mistakes happen to the best of us, and unfortunately, we have too. This can be offensive to some owners, but depending on your opinion of rats, this could indicate that the dog is just small and cute! Either way you look at it, we decided to compile a list of the top ten dog breeds we think look most like a rat. This list is just for fun, so sit back and scroll as you chuckle your way through these pups who bear a shocking resemblance to our rodent friend, the rat.
Before scrolling down this list, check out these recommendations: 11 Best Rat Hunting Dogs For Vermin Control!
Chihuahua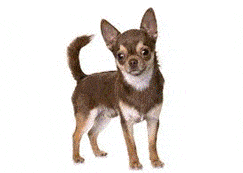 Let's kick off this list with a pup you knew would make the list! With the Chihuahua's small stature, big eyes and little snout, it's easy for people to make the connection from dog to rat. In fact, some years ago, a claim that Chihuahua's were actually not dogs, but a rat that was bred over years to look like a dog went viral and had to be put to the test. According to the American Kennel Club, the Chihuahua is recognized as a breed that is "a graceful, alert, swift-moving compact little dog with saucy expression, and with terrier-like qualities of temperament."
Rat Terrier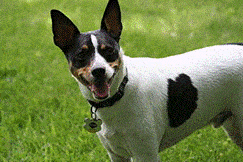 Of course, we had to include the breed with "Rat" in its actual name! As their name would imply, this pup was bred with the main job of "rat baiting" so they have spent plenty of time with rodents over the years, so maybe the rat's characteristics rubbed off on them! Their small pointy snout and dainty body give them a little rat quality, in our opinion. Today, like many other breeds, they function as adorable companion dogs.
Chinese Crested
This little guy is called the Chinese Crested dog, and he is quite "rat-ty" if you ask us. Their small body is usually hairless, with just a coat on their heads, tails, and feet. We imagine that this wet dog would look just like a rat you'd find running in the sewers of New York City! During the early times of this breed, they were actually known to be great rat hunters on ships. Over the years, this dog has also gained the nickname of "Dr. Seuss Dog," a reference to the hairless Crested's resemblance to the silly creatures who populate the books of the author-illustrator, Dr. Suess. Unlike a rat, this breed is known to be playful, very loyal to their families, and great with kids.
Papillon
The Papillion has a rat quality we just can't put our fingers on, maybe it's the small snout? Perky ears? Tiny body? Or a combination of all three? We could definitely mistake this dog for a rodent walking by. The average height of this dog is 8-11 inches and weighs between 5 and 10 pounds, so not much larger than your average rat! Papillon fanciers describe their breed as happy, alert, and friendly – which probably isn't the characteristics of a rat's personality, so if you're trying to decide between the two for a pet, go with the Papillion.
Russian Toy
The Russian Toy breed has similar characteristics to our number one spot, the Chihuahua. Their tiny little heads and bodies give them a rat-like appearance, and we think their hairy ears give them a little something extra in terms of looking like a rodent, don't you? It might be hard to believe, but during the 18th century, this breed was considered a symbol of prestige among the upper class! Unsurprisingly, you won't find that fact in the history of rats.
Yorkshire Terrier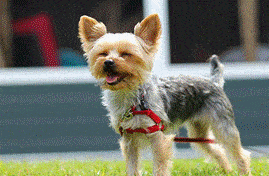 Although this breed is among the most popular in some American cities, we think their feisty, brave and sometimes bossy traits, which we imagine is close to that of a rat's personality, earns them a spot on our list. Coincidentally, in the early days of this breed, their jobs were "ratters" in mines and mills, meaning they caught rats and other vermin in the area.
Pomeranian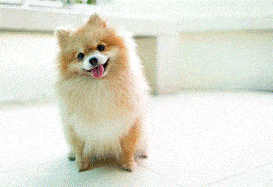 Weighing in at an average of 3 to 7 pounds, we have a strong feeling that if this cute little pup wasn't so fluffy, the Pomeranian would look exactly like a rat! Their small stature, dainty snout, and ears are the perfect combination for that of a rodent. One thing they do not share in common with rats is that they have been a favorite of royalty for many centuries!
Silky Terrier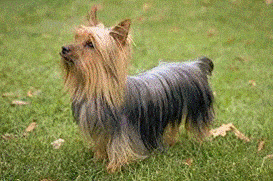 Sure, maybe we've never seen a long-haired rat before, but if one did exist, we're absolutely positive it would look like this. Although this breed looks almost identical to the Yorkshire Terrier, it's actually a distant cousin from Australia and is usually a bit larger. Just like its cousin, the Silky Terrier has a feisty attitude that is ready to fight off any predators, just like a rat would.
German Spitz
The German Spitz is a relative to the Pomeranian, so they have those similar rat-like qualities just like it's relative – small stature, dainty snout and ears are what they share with the Pomeranian that make the perfect combination for that of a rodent. Although, the German Spitz's average weight tends to be between 24-26 pounds, so you probably won't find a rat that big!
Miniature Pinscher
Coming in at number ten on our "Top Ten Dog Breeds That Look Like Rats" list is none other than the Miniature Pinscher, or "min pin" as some may know them. This pup's sleek coat, small stature, small snout, beady eyes, and pointed ears give it a rat-like appearance we can't deny.
Conclusion for Top Ten Dog Breeds That Look Like Rats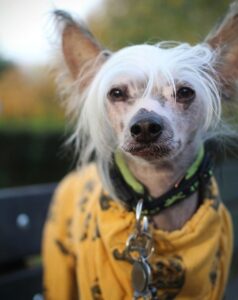 We hope you enjoyed your time browsing our list of the top ten dog breeds that look like rats and got a few laughs out of the experience! Whether the Chihuahua, Papillon or blank was your favorite, we think all of these dogs have a keen resemblance to a certain rodent. Again, this list is just for fun and not meant to cause any rage to owners of these breeds. Check back again as we continue our silly series!
You will also like:
Garrett loves animals and is a huge advocate for all Doodle dog breeds. He owns his own Goldendoodle named Kona. In addition, he volunteers at the Humane Society of Silicon Valley, where he fosters dogs and helps animals. Garrett enjoys writing about Doodles and believes that dogs can teach humans more about how to live than humans can teach a dog.
Why Trust We Love Doodles?
At We Love Doodles, we're a team of writers, veterinarians, and puppy trainers that love dogs. Our team of qualified experts researches and provides reliable information on a wide range of dog topics. Our reviews are based on customer feedback, hands-on testing, and in-depth analysis. We are fully transparent and honest to our community of dog owners and future owners.