If you're searching for the best Maltipoo breeders in Indiana, then you probably know about the breed's loving temperament and high intelligence. Personality and adaptability are the top two things dog owners love about Maltipoos.
In general, Maltipoos are a small dog breed and they come in three different sizes: Teacup, Toy, and Mini. We've done our own research to help you find Maltipoo puppies in Indiana. In general, we looked for breeders that care about their dogs, health check, and socialize them from an early age. However, breeding practices are always changing so it's best to reach out and find someone that you can trust.
Before scrolling down this list of Maltipoo breeders in Indiana, we have other similar breed recommendations nearby:
Maltipoo Puppies For Sale in Indiana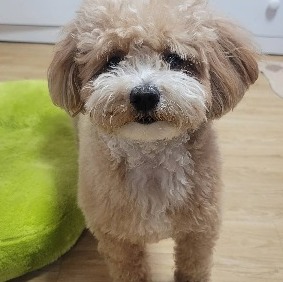 If you're ready to bring this Maltese-Poodle mix home keep reading! You'll find Maltipoo breeders in Indiana and some good breeders from neighboring states, too!
Related: How Long Do Maltipoos Live, Maltipoo Colors with Pictures, and How Much Does a Maltipoo Cost
 1. Madison's Platinum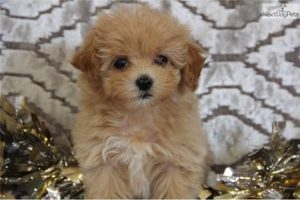 First on the list of Maltipoo breeders in Indiana is Madison's Platinum. Madison's Platinum is a small hobby breeder in the Northwest. She is dedicated to raising Maltipoo and Malshihs for health and quality. She raises the her Maltipoo puppies with lots of love, care, and socialization. Due to the small nature of her operation, she has very few litters every year. Thus, the waiting time is longer and averages six to eight months. Reviews from previous customers agree that these dogs are worth the wait.
Madison's Platinum says that her expertise, love, and excellent care given are the X factors for making her Maltipoo breeding operations the best. From the pictures on her website, Madison seems to keep the dogs in her home. The parent dogs are pictured on the couch and living room table, where they presumably spend time with Madison's family. From the way Madison describes her parent' dogs, she seems very affectionate and deeply cares for all her Maltipoo puppies in Indiana. Of course, the best way to see this is through a physical visit which she encourages potential customers to do.
Maidson's Platinum Details
2. Jackie's Puppies of Indiana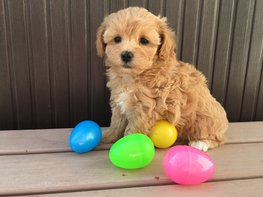 Jackie's Puppies of Indiana is a small and niche breeder of Maltipoos and Cockapoos. Jackie started her breeding journey with Cockapoos for their sweet and gentle spirits before venturing into Maltipoos. She proudly states that her breeding operation is run from her home; they don't use a guardian program. This is intentional on Jackie's part to ensure the Maltipoo puppies have 24/7 surveillance. Her litters, similar to Madison's, are very few in a year. For that reason, the general waiting time is four to six months.
The breeder prices her Maltipoos for sale in Indiana by size. Teacups cost $3,450 while all other sizes are priced at $2,950. If you would like your Maltipoo trained, the breeder has an extended training option. The training covers crate training, basic puppy commands, routine, and other tactics to housebreak the Maltipoo. 
Aside from breeding, Jackie also offers kenneling and boarding services at $30-$40 per day. The pet stays in Jackie's home and is treated as a family member throughout the stay. A lot of people seem to book these services during summer because of travel and vacations. If you plan to use the service, it is advisable to book boarding as early as possible.
Jackie's Puppies of Indiana
3. Puppies by Design Maltipoo Puppies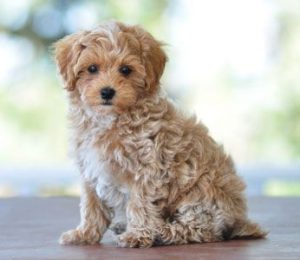 Puppies by Design is the brainchild of Connie and Sam Kaehr. The duo was born and raised in Bluffton, a few miles from each other. After 30 years of marriage, the couple faced the empty nest phase. That's where the dream of breeding and raising purebred and doodle mix puppies begun. Today, the pair breeds Maltipoos, Bichon poos, Schnoodles, Shih Poos, Cavapoo, and Pooton. Their purebreds include Cavalier King Charles Spaniel, Poodle, and Bichon Frise.
Connie and Sam don't state how long they've been breeding. But, they have an extensive team that helps them in the business's daily operations and management. One of their sons, Matt, oversees the operation and an exciting team mix of groomers, puppy huggers, and heavy lifters to mention a few. The two breeders are USDA-certified and incur all their adult dogs are AKC registered. They are keen on ensuring excellent health, conformation, and temperament are maintained. Puppies by Design welcomes visits to the farm and facility between 8 am to 4:30 pm EST.
Puppies by Design Maltipoo Puppies Details
4. TomTom Puppy Indiana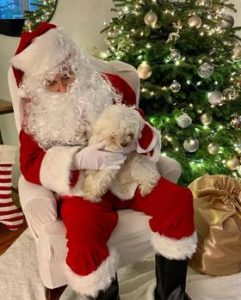 TomTom Puppy is a licensed USDA breeder in Fort Wayne, Indiana. He has a stunning farm home where the dogs love to spend their days. He also rears geese, doves, and pigeons! Currently, Tom has Maltipoos, Maltese, Pomeranian, German Shepherd, Miniature Dachshund, Malthitzu, and Great Danes.  The parent dogs are APRI and AKC registered.
Purebred puppies come with registration. The doodle mixes, like the Maltipoo, don't have papers as they are not recognized as a breed by AKC. To purchase a Maltipoo puppy for sale from Tom, expect to pay between $2,200 to $2,950. Tom doesn't mention whether or not he ships the puppies or works with courier services. You can find out the information by contacting him directly.
Update: As of November, 2023 this kennel is temporarily closed. Check back for updates as to when the breeder will reopen.
TomTom Puppy Details
5. MariMay Kennels Indiana
Last on the list of Maltipoo breeders in Indiana is MariMay Kennels, Indiana. Mari May Kennels has been in operation for over 30 years. The kennel specializes in small breed puppies with lovely temperaments. The kennel's program is holistic and selective, with only a few litters every year. Mari May's founder, Sophie, owns all the dogs, lives with them, and doesn't foster any of them to guardians. She selects the parent dogs for their genetic strength, health, and proven companionship.
Aside from Maltipoos, she also breeds Schnoodles and Shihpoos. The Kennels state that they produce and raise their puppies as a family. The kennel is located on the breeder's premises; therefore, plenty of attention can be given to adult dogs and puppies. Sophie encourages potential customers to come by the home and meet the dogs. All you will need to do is book an appointment. You will, however, not be able to bring your dog along.
The breeder doesn't state the Maltipoo puppy price on the website, but you can expect to pay between $2,000 to $3,000 per puppy. Toy Maltipoos may cost higher but are in the range of $3,000 to $3,500. Shipping is available to Indiana at $600 to $900. A $500 deposit will be required to hold a dog.
MariMay Kennels Indiana Details
 Facts About the Maltipoo Doodle Breed
 Maltipoos are ideal for seasoned and first-time pet parents. They are intelligent, easy to train, and have an unquenchable thirst for life. They are also a smaller doodle dog breed so you won't need to exercise them as much or a large yard. Maltipoos are also considered hypoallergenic and nonshedding! Here are four facts about Maltipoo puppies:
Maltipoos are pretty active and enjoy exercise, even if it means racing through your entire house. However, they won't require as much exercise as a Goldendoodle or a Labradoodle.
Speaking of houses, these fluff balls are adaptable to any environment. Whether you live in a high-rise apartment, flat, bungalow, or any other space, your

Maltipoo

will fit right in!
Maltipoos enjoy being with their human family and do well indoors. If left alone for long periods of time they develop separation anxiety.
Maltipoos bark and will alert you if anything seems off.
Frequently Asked Questions
How can I choose the best Maltipoo breeders in Indiana?
Ask for recommendations from friends! Your friends and family who own a Maltipoo can help guide you to a breeder with whom they had an amazing experience. If you don't know anyone with a Maltipoo, check reviews on social media and the internet to find out what others have to say. 
Visit the breeder in person if you're able. This will give you a feel for how the puppies are raised when they're in the breeder's care. You can use your senses to ensure that you're not adopting your dog from an unsafe, unhealthy puppy mill. 
How big does the Maltipoo get?
When fully grown, your Maltipoo can weigh anywhere between five and 25 pounds, and will stand between six and 14 inches tall. Their little size makes them ideal pets for those in apartments or other small spaces!
Are Maltipoos expensive?
On average, you can expect to pay between $2,000 and $3,000 for your Maltipoo. This price is set by the breeder and may vary based on your dog's sex, color, breeding rights, and other factors. A deposit may be required. 
Conclusion For The "Best Maltipoo Breeders in Indiana"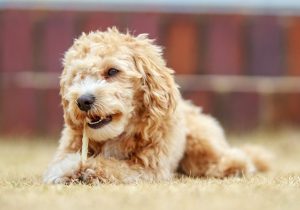 Maltipoo Puppies are worth more than their weight in gold. Before purchasing a Maltipoo puppy, ensure you countercheck and do your research to avoid heartbreak down the road. One of the things we advise you to ask a Maltipoo breeder is their health program. Seek to find out how they worm their puppies, conduct blood tests on their adults, or even run a fecal test. An ideal Maltipoo breeder will do all these things in addition to providing a safe and clean area for the dogs to enjoy their days.
You can check out our recommendations for a quick start on your journey:
For other states similar to this list of Maltipoo breeders in Indiana, check out: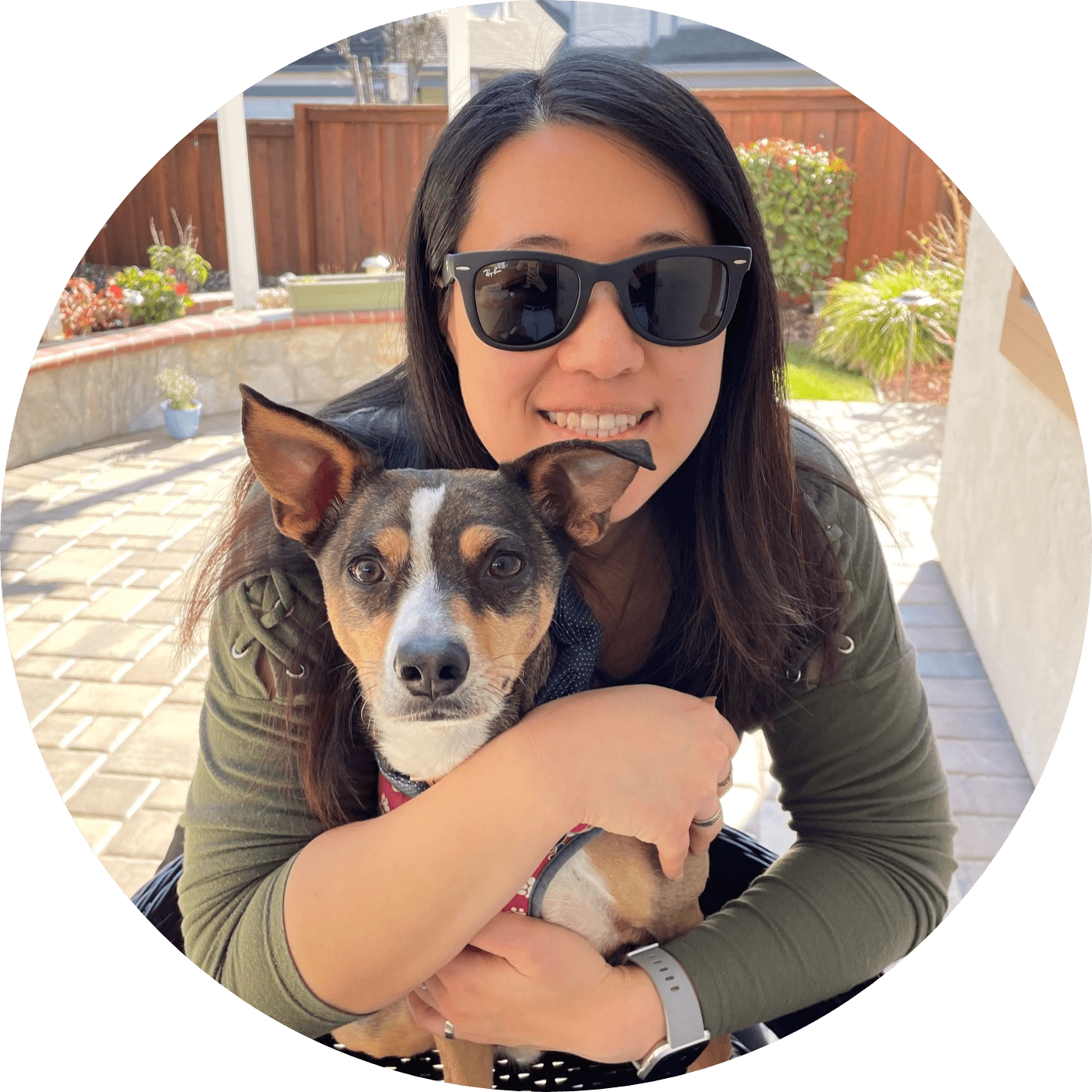 Dr. Sabrina Kong graduated from the Royal Veterinary College in England in 2016 and has been working at a small animal clinic in Northern California since then. She grew up in the Bay Area and got her bachelor's degree from Cal Poly San Luis Obispo. She also became a Certified Canine Rehabilitation Practitioner through a program at the University of Tennessee.
When she isn't in the clinic taking care of her four-legged patients, she enjoys traveling and trying new foods with her friends and her three-legged dog, Apollo. She adopted Apollo from her clinic when he was a puppy with numerous health issues. Dr. Kong truly cares about taking care of animals.