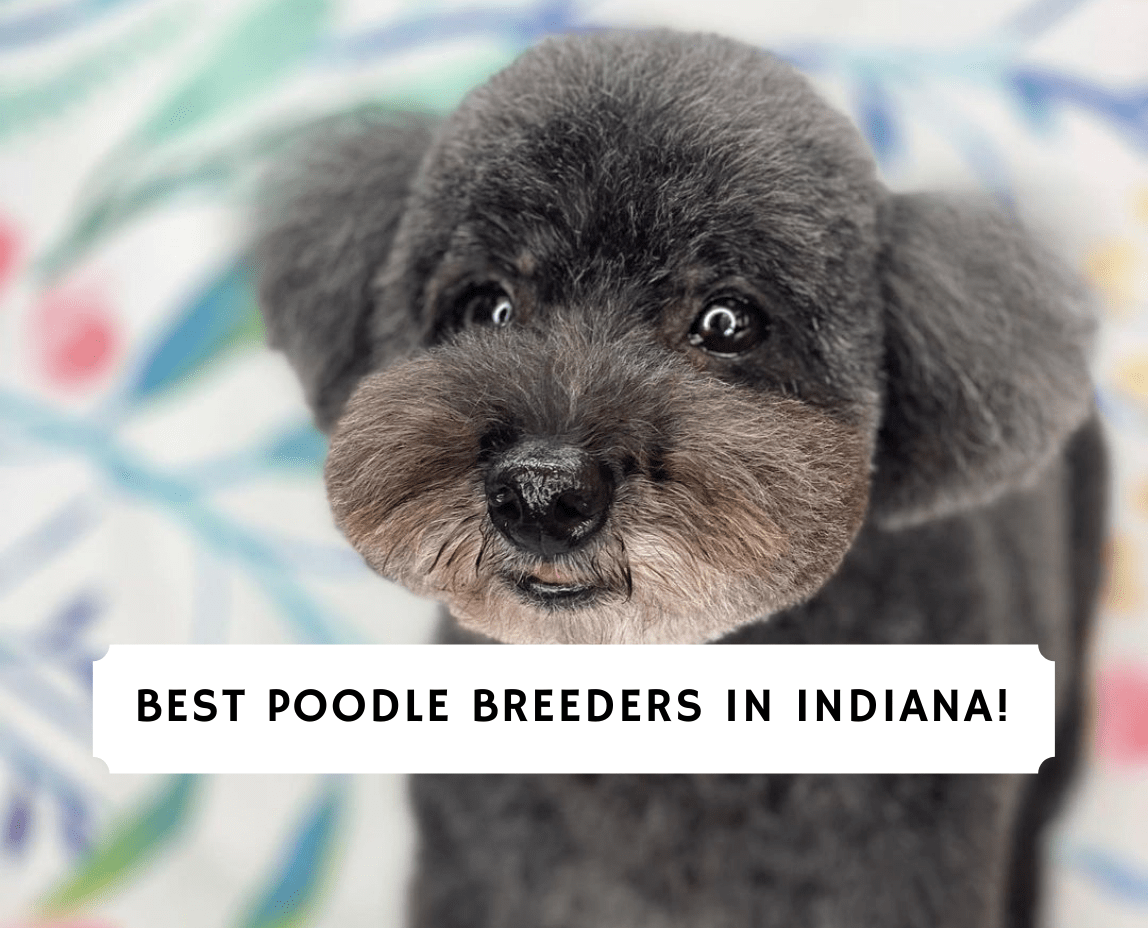 There are many Poodle puppies for sale in Indiana. Learning more about the breeder and the history they have with breeding Poodles can be a great next step if you want to add one of these puppies to your family. It's important that you buy your puppy from one of the most reputable Poodle breeders in Indiana to ensure you are getting a healthy dog.
You'll want to be sure to check out their puppy availability, breeding practices, health testing, genetic testing, and read reviews of every breeder. To help you get started on your search for the right Poodle breeder and the right Poodle puppy, we've done our own independent research.
You'll find a quick summary of each Poodle breeder followed by the standard contact information if you're interested in learning more about the adoption process or the breeder themselves. We aren't affiliated with any of these breeders, so we always suggest you do your own research before putting a deposit down on a puppy!
Other articles you will like: Best Dog Food for Poodles and Poodle vs Labradoodle.
1. Azel Standard Poodles Indiana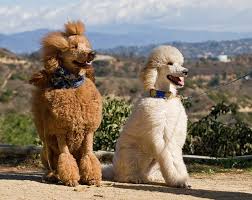 If you're looking for a Standard Poodle that comes with an easygoing temperament, Azel Standard Poodles may be able to help. From a young age, the owner fell in love with the Poodle dog breed and grew in appreciation for show Poodles and gaining more experience with the breed. Since then, she's continued to share the love and joy that comes with a Poodle.
While they breed for show dogs, their Poodles also do very well as family companions. In their breeding process, they focus on the puppy's temperament, health, and overall structure and build. They also adhere to the AKC purebred standard for Poodles.
Azel Standard Poodles is also part of Central Indiana Poodle Club and is actively involved in sharing in the joy and delight of Poodles. Their website is regularly updated with news and other upcoming litters for those interested in adopting their own puppy. Each Poodle parent undergoes genetic health testing to ensure the safety and well-being of their Poodle puppies in Indiana.
As a result, each of their puppies for sale comes with a health guarantee. Their website also shares helpful insight into common health concerns so you can know what to look out for as you care for your Poodle.
As litters are planned throughout the year, there may be a waiting list to secure your spot. They also require a deposit to confirm your interest in an upcoming litter. You can get started in the process by contacting them through their website.
Poodle Breeder Information
2. Birdpatch Kennels Poodles IN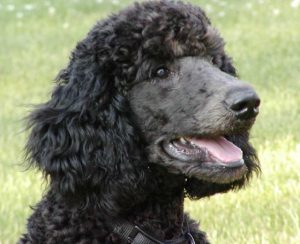 With a focus on family, owner Tracey Johnson is passionate about responsible breeding to share the joy of Standard Poodles. She's learned a lot over the years about breeding and focuses on upholding standards to produce beautiful and healthy Poodles puppies for families and individuals around Indiana.
Each puppy is raised inside the home for maximum socializing. In addition, their Poodle puppies are brought up in an environment with young children so puppies are used to the activity and being around people.
Before being placed with a family, the Poodle puppies also are assessed for their personality to ensure they're matched with the right family. The family's environment and overall lifestyle are key factors that are taken into account in the adoption process.
As puppies are ready to be welcomed into their forever homes, they come with essential health support. They have a 2-year genetic health guarantee on all their Poodle puppies for sale in Indiana. Additionally, the puppies have their vaccinations, deworming documentation, have their dewclaws removed, and have tails that are docked.
With all this taken care of beforehand so it makes things easier for you as you welcome a puppy into your home. With all their breeding practices, they follow a strict code of ethics that supports the overall health and well-being of both their dogs and puppies.
Additionally, their website shares some helpful insight and links about best practices in raising Poodle puppies in Indiana so you can know what to expect. If you're interested in adopting a Poodle puppy from Birdpatch Kennels, you can start by contacting them to determine your next steps.
Poodle Breeder Information
3. Davis Family Standard Poodles Indiana
The team at Davis Family Standards is dedicated to adhering to AKC standards to share healthy and happy Standard Poodles with great temperaments in southern Indiana. Each dog comes with health testing to ensure the best results for the litters. This also almost guarantees that you will get a healthy puppy.
As puppies are raised, they live within a close home environment as well as on their larger farm. Their Poodle puppies in Indiana spend considerable time both indoors and outside to get them socialized and accustomed to a variety of environments. With the love and attention they're shown, they come ready to join their forever homes with happiness and excitement.
Families who are interested in adopting from Davis Family Standards can complete an application to confirm their interest and to see if they're a good fit for a Poodle puppy. You can either express interest in the next available litter for sale or a future litter. A deposit secures a puppy in a current litter.
Poodle Breeder Information
Location: Southern Indiana
4. Curly Top Poodles Indiana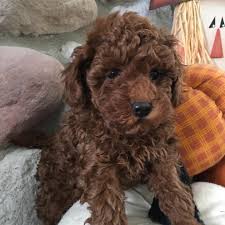 When it comes to cute, adorable, and Toy Poodle puppies in Indiana, the team at Curly Top Poodles delivers. Their Toy Poodles are bred for health, temperament, and in accordance with AKC standards. They come from parents of championship bloodlines which means they are of high-quality.
Each of their Poodle puppies for sale in Indiana comes with appropriate vaccinations, deworming, and also a health and genetic guarantee. Their website shares a large collection of adorable photos of this heart-melting breed that's sure to delight and make you go "aww."
Families who are interested in adding a Toy Poodle puppy to their family in Indiana can express their interest by being put on a waiting list. A $100 non-refundable deposit is required and goes toward the overall balance of the puppy.
Poodle Breeder Information
More Information About Poodle Puppies in Indiana
When it comes to popular breeds of dogs that can come in both small and medium sizes, the Poodle is a clear front-runner. Perhaps most known for their sometimes poofy coats and distinct appearance, Poodle puppies in Indiana also bring lively and friendly temperaments and are also high in intelligence. Poodle breeders in Indiana create three main sizes of this breed including Toy, Miniature, and Standard puppies.
With their desirable traits and characteristics, this breed is also common in designer dog breeds, such as Labradoodle or Goldendoodle. Whether a purebred or mixed variety, these Poodles can be great additions to your family because they are nonshedding and have hypoallergenic coats.
Their distinct coats can come in a variety of colors and range from more shaggy to extra poofy. In addition, Poodle coats are hypoallergenic which can be super important if dog allergies are a concern in your family.
Whether you've had your heart set on a Poodle for years or are just discovering the joy it can bring to your life, this breed is certainly worth celebrating.
Benefits of Poodle Breeders in Indiana
If you're looking to add a Poodle puppy to your family, consider adopting from a breeder. With a Poodle-specific breeder in Indian, you have a better chance of knowing the full medical and genetic history of the puppy. Breeders also most often help to start training the puppy and get them well socialized with their own family before placing them in their forever homes.
If you want to be confident in where your puppy has come from and the details of their genes and medical history, adopting from a breeder is a great option. This helps prevent costly medical bills in the future as your Poodle puppy might have significant health issues.
A Poodle breeder in Indiana does a lot of the heavy lifting when it comes to socializing and beginning to train the puppy to be ready to live in a home. This makes it easy to transition your puppy to your home.
Conclusion for Poodle Breeders in Indiana
Poodles can make great family companions and don't shed dog hair. Whether you're looking for a Standard, Miniature, or Toy Poodle, you can find one from a breeder in Indiana. Start with this list of reputable Poodle breeders in the Indiana area to explore which size and breeder is right for you.
Ask questions, read reviews, and get to know what the Poodle breeder is all about. Doing the right research can help you move forward with confidence in selecting the furry friend that's just right for your family and lifestyle.
Check out these other articles:
Garrett loves animals and is a huge advocate for all Doodle dog breeds. He owns his own Goldendoodle named Kona. In addition, he volunteers at the Humane Society of Silicon Valley, where he fosters dogs and helps animals. Garrett enjoys writing about Doodles and believes that dogs can teach humans more about how to live than humans can teach a dog.
Why Trust We Love Doodles?
At We Love Doodles, we're a team of writers, veterinarians, and puppy trainers that love dogs. Our team of qualified experts researches and provides reliable information on a wide range of dog topics. Our reviews are based on customer feedback, hands-on testing, and in-depth analysis. We are fully transparent and honest to our community of dog owners and future owners.