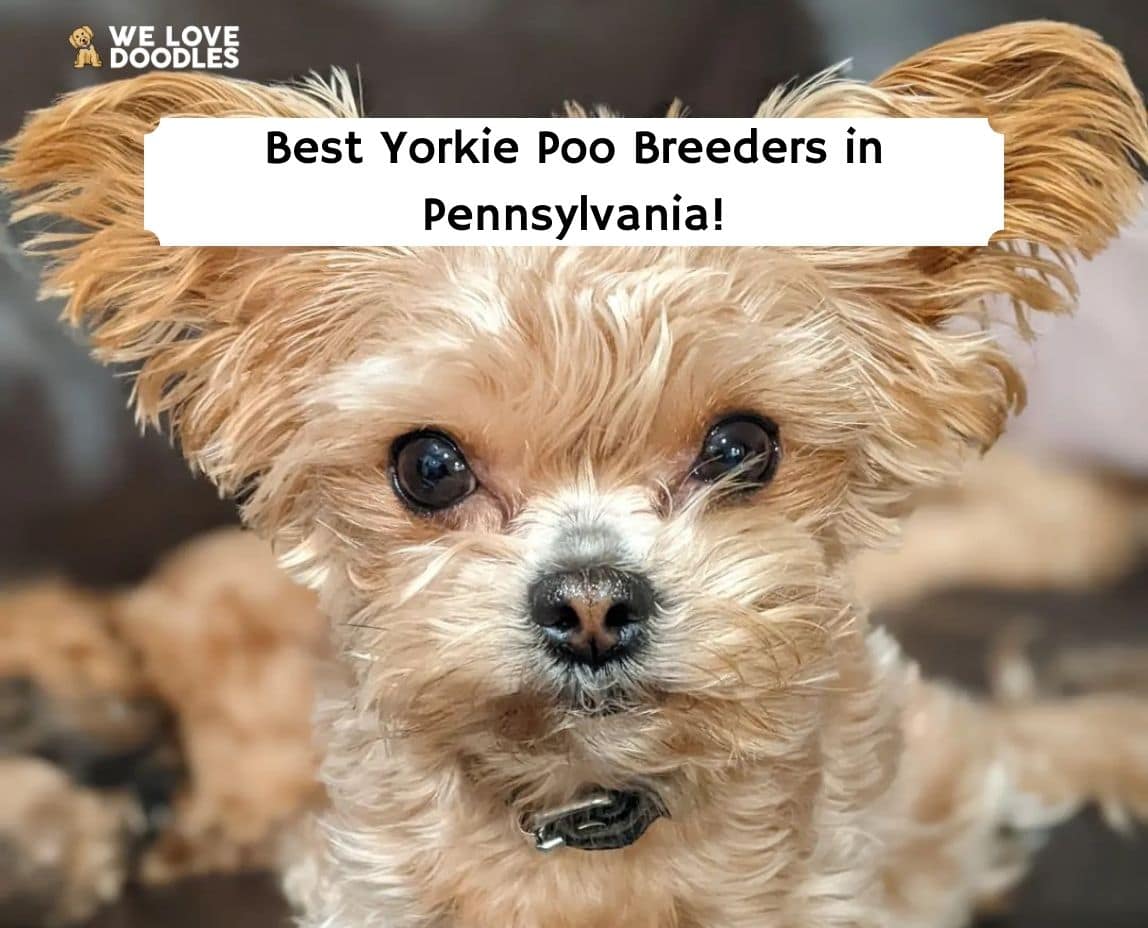 Exactly what is a Yorkie Poo? This stylish designer crossbreed knows how to sass, spunk, and smarten up! Having a Yorkshire Terrier and a Toy Poodle or Miniature Poodle as parents will result in a puppy that has a double dose of vigor and wit. Despite their petite size, they are sometimes a bit feisty and rumble and play with children, cats, and other dogs.
Since Yorkie-Poos bond so closely with their humans, they are quite cuddly and enjoy daily brushing. In addition to responding well to early positive reinforcement training, she's eager to learn various tricks and games, making her suitable for first-time pet parents focused on building a solid relationship with their first pup. As long as they get 20–30 minutes of exercise each day, Yorkshire Poo puppies make great companions for seniors as well.
Here is a list of the leading Yorkie Poo breeders in Pennsylvania, along with some helpful tips and advice on which ones you should trust and which ones you shouldn't. Since Yorkiepoo puppies are a relatively new dog breed, there aren't a ton of reputable breeders. Additionally, we spotted a lot of puppy mills. Make sure that you contact any potential Yorkie Poo breeder and ask for health warranties and any DNA testing. Additionally, make sure that you see the parent dogs before putting down your deposit for a new puppy.
Other articles you would like: Goldendoodle Breeders in Pennsylania and Cavapoo Breeders in Pennsylvania!
1. Premier Pups Yorkiepoos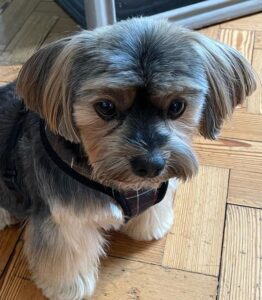 Premier Pups are a family of dog lovers who have only one aim: to place healthy and loving puppies in their forever homes. They only deal with small breed puppies like the Yorkiepoo.
If you are specifically looking for a Yorkie puppy then Premier Pups is an ideal choice. Their breed of toy-sized puppy breeds includes doodle, designer, and purebred puppies.
Premier Pups' ensures puppy quality since they put a great deal of emphasis on selecting the breeders. They only accept Yorkiepoo breeders who are USDA-compliant and have the same passion as theirs. Consequently, you only get Yorkiepoo puppies raised with immense love and care and who have great temperaments.
Premier Pups provides a 10-year health guarantee on every Yorkie Poo puppy for sale. Additionally, every puppy that reaches your home is thoroughly checked from nose to tail by a registered vet along with their Puppy Care specialist.
Update: Premier Pups is offering our readers $250 OFF with code: WLD250.
Premier Pups Yorkie Poos Breeder Details:
2. PuppySpot Yorkie Poos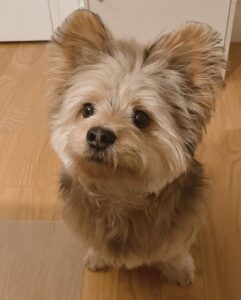 PuppySpot is an online community where top Yorkie Poo breeders of the USA meet puppies and people who love dogs with their hearts and soul.
Driven by the mission to ensure healthy and happy puppies find the most loving forever homes, PuppySpot has so far delivered over 200,000 puppies to many homes around the United States. With 100 points assigned to the criteria in the breeder screening process, it's not easy for Yorkie Poo breeders to join this platform. They do all the research for you to ensure that you aren't purchasing your next puppy from a puppy mill or backyard breeder.
Fully transparent in its processes, PuppySpot is the #1 trusted source for your next furry family member. Each step of the adoption process is crystal-clear with zero surprises. Before your Yorkiepoo puppy reaches you, PuppySpot has had it checked by a vet from nose to tail. Moreover, you get a 10-year health guarantee which is the longest that we have any breeder ever offer.
The Yorkie Poo puppies are carefully handled while in transportation so that you get your best friend in good health and spirits. We highly recommend that you check them out. They have also given our blog readers a coupon code. Use "WLD100" at checkout for $100 off your next Yorkiepoo.
PuppySpot Yorkie Poos Breeder Details:
3. Arndt's Happy Tails PA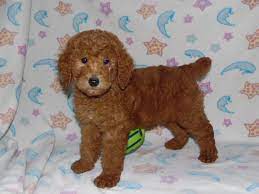 Family-owned and operated, Arndt's Happy Tails is located 45 minutes northwest of Harrisburg, Pennsylvania. The facility also offers dog grooming and dog boarding services.
Arndt's Happy Tails started its dog breeding program over 30 years ago, raising Poodles, in toys, miniatures, standard, and teacup sizes. They now have Teacup Poodles (4 lbs and under), Toy Poodles (6 to 10 lbs), Miniature Poodles, Standard Poodles, and a variety of designer Poodle hybrids like the Yorkie Poo puppies. Every litter is carefully planned to ensure health, beauty, temperament, and a variety of coat colors.
The health and quality of your Yorkie Poo puppy are fully guaranteed when you adopt it from this breeder. To ensure that the transition is as smooth as possible, each family receives a Puppy Kit along with their newly adopted puppy. For additional information, about their Yorkie Poo puppies for sale in Pennsylvania, visit their Poodle Puppy page on their website.
Arndt's Happy Tails Breeder Details:
4. Stone Bridge Puppies
Stone Bridge is a small kennel run by a family that specializes in mixed-breed Poodles, like the Yorkie Poo. Each of their Yorkie Poo puppies in Pennsylvania is raised as family and well socialized with young children and other dogs.  All of their adult dogs are inspected annually by a veterinarian to ensure that they are healthy and well-behaved.
There is an indoor-outdoor climate-controlled building with plenty of room for the puppies and adults to play. Their Yorkie Poos live in their house 90% of the time, but are allowed to run and play in the fresh air every day!
For over 25 years, they have raised puppies as a hobby first and foremost. In addition to breeding, they offer grooming and obedience, and one of their breeders is a certified animal care specialist.
Stone Bridge Puppies Breeder Details:
5. Greenfield Puppies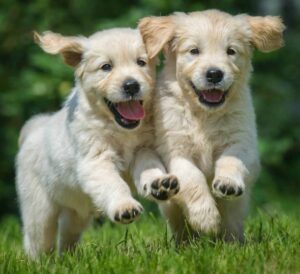 Greenfield Puppies was founded in 2000 by the Hostetter family in order to connect healthy puppies with loving families. Greenfield Puppies is against puppy mills, and they strongly discourage all breeding practices that compromise the health and well-being of puppies and dogs.
Greenfield Puppies has Yorkie Poo puppies for sale in Pennsylvania and across the country. A 30-day health guarantee by the Dog Breeder is provided with every Yorkie Poo puppy purchased from Greenfield Puppies.
Greenfield Puppies understands what you look for in a companion. Your new family member must be a healthy, happy puppy with good genetics.
Greenfield Puppies Breeder Details:
6. Amanda's Poos Pennsylvania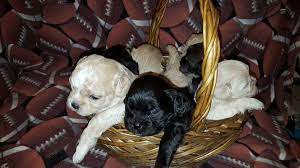 Amanda's Poos is the perfect place to buy your new Yorkie Poo puppy in Pennsylvania. They offer adorable Yorkie Poo pups throughout the year, so you can purchase one from one of their litters or from an upcoming litter.
Their puppies are raised at home where they receive the best possible care. To make sure all puppies are healthy, they work closely with their local veterinarian.
A puppy's treatment before he or she is brought home is extremely important. Amanda's Poos guarantees you that your brand-new puppy will come to you as a loved and cared-for member of the family. Your new home will be an extension of what they have known from the day they were born.
The parents of your new puppy will be sociable, loving, and outgoing. Their dams and sires are AKC and CKC registered. These Yorkie Poo puppies will steal your heart with their sweetness and cuddliness!
Amanda's Poos Breeder Details:
7. Debbie's Yorkie PA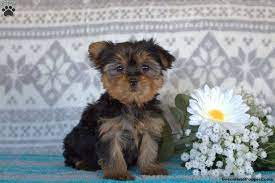 Deborah's Yorkies are located in South Central Pennsylvania, also known as God's Country. Living there and raising their pets is a wonderful experience. They have been breeding top-quality AKC Yorkies for over 39 years.
Her Yorkie Poos don't live in a kennel, they live in her house as pets.
Before finding their forever homes, their Yorkiepoo puppies in Pennsylvania will be up to date on their vaccinations. You can expect all Yorkie Poo puppies to have their dew claws removed as well.
For your protection and that of your Yorkie Poo, you should have a licensed veterinarian examine it within 48 hours of purchase.  Within 24 hours of an examination, if a licensed veterinarian declares that the animal is not in acceptable health, the animal will be exchanged for a similar puppy if one is available.
Debbie's Yorkie Breeder Details:
Yorkie Poo Puppies in Pennsylvania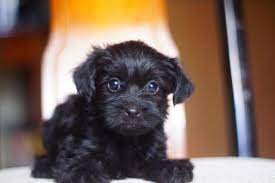 What is the ideal environment for a Yorkie Poo? Yorkie Poos are small dogs, so they don't require a lot of exercise. If they want to run, they can do so in a backyard or by circling inside. They're very flexible.
Due to their compact size, they thrive in small spaces and can be found in a variety of environments, from the city to the countryside.
A fenced-in yard is a safe place for Yorkie Poos to run and play, but never trust it to keep them in. Because Yorkiepoos are small dogs, they're likely to fit under or between most fences.
Would you be the perfect Yorkie Poo's human? The majority of people would benefit from having a Yorkiepoo in their lives.
Yorkshire Poos are ideal for seniors and those with mobility issues since they require almost no exercise (just chasing a ball or walking around the block will suffice).
They're also good with kids, but most Yorkiepoos dislike being picked up. The first few times you introduce your Yorkiepoo to a new child, you should closely monitor it.
They rarely do well when left alone for extended periods of time since Yorkiepoos are so attached to their families. Separation anxiety is a condition that can be harmful to your dog as well as to the health of your home. They may damage your furniture if left alone for too long.
Yorkiepoos thrive in households with at least one person at home most of the time.
How to Choose a Yorkie Poo Breeder in Pennsylvania?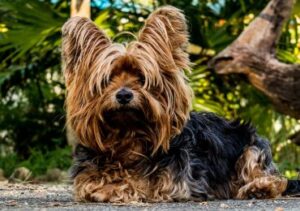 Thinking about getting a Yorkie Poo puppy? Before you buy a Yorkie Poo, consider these things.
Choose a Yorkie Poo breeder carefully when buying a puppy. Breeders should be licensed and reputable, and both parents should have undergone genetic testing to ensure you get a healthy dog. A trustworthy breeder will interview you to assess your suitability to parent a Yorkie Poo.
Both parents of a Yorkie Poo should be seen to get a true sense of their temperament, size, and personality.
Where do you find a Yorkie Poo breeder?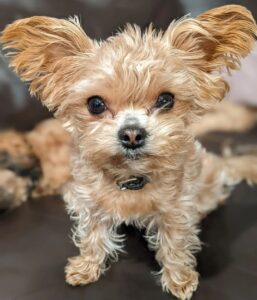 In the world of small hybrid dogs, there are few that can compete with the spirited and affectionate Yorkie Poo; a little firecracker of fun with devoted companionship all of the family can enjoy.
As a family pet, a Yorkie Poo is a smart choice. You should get a puppy from an established breeder if you want one that is well-behaved and healthy. Since we've listed a few Yorkie Poo breeders in this article, it's simple to find your perfect puppy.
Also, word of mouth can be a trustworthy source. Breeders are best reviewed by those who have used their services. Additionally, they can tell you what red flags to look out for.
Conclusion for Yorkie Poo Puppies in Pennsylvania
Even though we have highlighted the most important factors of each breeder, it is highly recommended that you speak with and visit each before choosing one.
Go beyond simply visiting their websites. Read the comments on their Instagram accounts. Check out their Facebook pages to see what other people think. You might want to contact their veterinarians as well as previous adopters.
When you adopt a puppy, you are making a time and financial commitment.
Make sure you do your research before you begin this rewarding journey into being a Yorkie Poo parent!
Other articles you would like:
Garrett loves animals and is a huge advocate for all Doodle dog breeds. He owns his own Goldendoodle named Kona. In addition, he volunteers at the Humane Society of Silicon Valley, where he fosters dogs and helps animals. Garrett enjoys writing about Doodles and believes that dogs can teach humans more about how to live than humans can teach a dog.
Why Trust We Love Doodles?
At We Love Doodles, we're a team of writers, veterinarians, and puppy trainers that love dogs. Our team of qualified experts researches and provides reliable information on a wide range of dog topics. Our reviews are based on customer feedback, hands-on testing, and in-depth analysis. We are fully transparent and honest to our community of dog owners and future owners.