If you're searching for the best Yorkie breeders in Illinois, then you've come to the right place. Yorkshire Terrier, commonly known as a 'Yorkie,' is one of the most popular breeds globally, ranking 10th in the AKC breed popularity, and has a lifespan of 11 to 15 years. Yorkies are little, lively, very self-assured, affectionate, and fearless. Despite Yorkies being a relatively small breed, they are highly energetic and enjoy spending time off the lead and playing games. 
Before scrolling down this list of Yorkie breeders in Illinois, check out similar breeds from the area: Best Pomeranian Breeders in Illinois and Best Shih Tzu Breeders in Illinois.
Yorkie Puppies For Sale in Illinois
We understand that getting a Yorkie is always an exciting time. It's crucial to do your research before you purchase one. If you are looking for a Yorkie breeder in Illinois and have no idea where to start, we have compiled a list of breeders located in Illinois that will assist you in finding your future Yorkie puppy.
Yorkie Product Recommendations: Best Dog Food For Yorkie Puppies and Best Training Collar For Small Dogs.
PuppySpot is a marketplace run by dog lovers that match the top Yorkie breeders in the USA with people looking for a puppy. They are the largest online marketplace for reputable breeders and have sold over 225,000 puppies to date.
Their own Scientific Advisory Board collaborates with the USDA to maintain the highest standards. The Yorkie breeders have to comply with these standards if they want to join PuppySpot. Hence, you're assured that your puppy arrives from a top breeder. The entire process is also supported by the American Kennel Club (AKC).
With a keen eye on the puppy's health, PuppySpot provides you with a health cover for your new puppy. Furthermore, their Health Team has puppy and adult dog care professionals dedicated to ensuring your puppy's safety and well-being.
The PuppySpot warranty covers any health issues that may emerge after your dog arrives. They also have the longest health warranty out of any breeder (10-year health warranty on all Yorkshire Terriers). Additionally, PuppySpot only lists dogs that are already born so you can sort by gender, color, size, and age and know exactly the Yorkie that you are getting. We highly recommend that you check them out.
PuppySpot Yorkie Details
2. Sweet Pie Yorkies
Second on the list of the best Yorkie breeders in Illinois is "Sweet Pie Yorkies." Located in Central Illinois, Sweet pie Yorkies have a background of over 20 years of breeding various animals. They now only specialize in breeding tiny teacup Yorkies raised in a typical family full of love as they grow and blossom. Sweet Pie Yorkies care for their dogs as a family, ensuring that your future Yorkie gets the highest care, medical attention, grooming, and high-quality food. The breeders have high-quality parent dogs bred with long resting periods in between breedings to enhance the dogs' health and wellbeing. Unfortunately, this also means you may need to wait longer for your future Yorkie. All their puppies are registered with AKC. You should also note that they take puppies back if you can no longer take care of them at any point. They believe in taking responsibility for all the puppies they breed.
Sweet Pie Yorkies Details
3. B & C Kennels
B&C Kennels are Located in Clare, Illinois. They have been working in this location for over ten years. They are a cooperative kennel, meaning they do onsite breeding and work with other families that breed a few dogs. Their Yorkie puppies are handled with great care, whether bred on-site or by their cooperative breeders. B&C Kennels are registered with the Better Business Bureau and have had an A rating for the past eight years. If you decide to visit them, they schedule appointments seven days a week, allowing a certain number of daily appointments. They welcome visits because they want to give you as much time to make your purchasing decision as possible. Expect to pay at least $2,450 for a Yorkie Puppy.
B & C Kennels Details
4. Pocket Puppies Boutique 
Located in Chicago, Illinois, Pocket Puppies Boutique was founded in 2006. They provide and breed small-sized puppies, Yorkies being one of them. According to them, every beautiful Yorkie puppy comes from a loving home. Pocket Puppy are members at Better Business Bureau with an A+ rating. They also have hundreds of customer reviews on their site and have been featured by the press, e.g., fox news, timeout Chicago, daily candy, among others. For nearly 16 years, their dog boutique has been offering the finest selection of designer dog clothes and other luxury dog products. When you purchase a puppy from them, you'll receive a 1-year Genetic puppy guarantee. They also offer you a 45-minute session on proper care, pad training techniques, feeding schedules, health, DNA tests, and shot records of your puppy.
Pocket Puppies Boutique Details
5. Yorktown Yorkies
Yorktown Yorkies are Yorkie breeders located in Belleville, Illinois. All their puppies live at their home with other dogs, cats, and kids, making sure that they get maximum socialization before they go off to their new homes. They have a couple of litters in a year, their main priority being the health and the well-being of their puppies. Their Yorkie puppies have been DNA tested using optimal selection and are registered with the AKC. Their puppies' prices start at $1,800, varying in price depending on size, sex, and coloring.
Yorktown Yorkies Details
6. Sagebrooke Yorkshire Terriers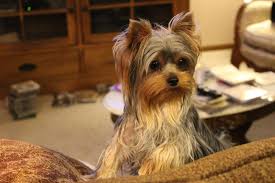 Sagebrooke Yorkies started in 1986 when she was gifted with an adorable female Yorkie puppy on her birthday. Since then, her passion for Yorkshire terriers has been an adventure. She started breeding Yorkies shortly after, and in the 1988 fall, she entered her first show. She says that she continuously improves the breed from the past generations and aims to produce happy, healthy, well-socialized Yorkies. She has been breeding and showing at AKC since 1988. She advises first-time parents to educate themselves as much as possible before they get one. She says that although a reputable breeder will help you, it doesn't hurt to know what you're looking for.
Sagebrooke Yorkshire Terriers Details
7. Lincolnwood Yorkies
Claudia Robinson is the breeder behind Lincolnwood Yorkies, located in East Moline, Illinois. According to Claudia, they choose the breeding parents based on health, temperament, conformation, coat quality, and beauty. Claudia and her team work closely with their vet to ensure top-quality. The dogs live in the breeder's home, with no kennels, basement, or garage. At Lincolnwood, they believe that a Yorkie is a forever friend. In case you are interested in a puppy from them, please apply for one on their site provided down below. They will ask you to provide information about yourself and what you are looking for to help you find a match. Their prices range from $2,000 to $3,000.
Lincolnwood Yorkies Details
8. Mystic Dream Yorkies
Mystic dream Yorkies is located in Lockport, Illinois. They raise AKC Yorkies and Parti Yorkies. All their puppies are raised at home with their families and are AKC registered. According to them, their puppies are healthy, well socialized, happy, and maybe a little pre-spoiled. They are also extremely clean and organized, and their puppies are vaccinated based on their age. However, if you're not an Illinois local, you must arrange transportation for your Yorkie as the breeders don't ship their Yorkies.
Mystic Dream Yorkies Details
9. Tony Happy Puppies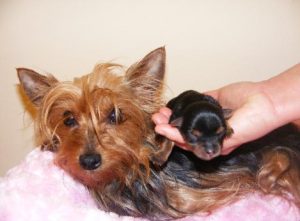 Last on the list of the best Yorkie breeders in Illinois is "Tony Happy Puppies." With over 26 years of experience in dog breeding, Tony Happy Puppies are a family of dog lovers who call the beautiful Hampshire countryside home. They specialize in toy-sized breed puppies and designer puppies. Yorkies being one of them. They have a state-of-the-art new dog breeding facility licensed by the state of Illinois. In case you're interested, their puppies are shown by appointment. Book your appointment via email. All their Yorkies are AKC registered. 
Tony Happy Puppies Details
Things To Know About Yorkies
Before you purchase a Yorkie, ask yourself these three questions.
Am I ready to spend the next 16 to 20 years protecting, loving, and fending for this Yorkie?
Will I have enough time every single day to play with the Yorkie and take it for daily walks?
Am I willing to train the Yorkie or take it for agility and obedience classes?
For more dog breed recommendations, check out Small Non-Shedding Dog Breeds.
Conclusion For The "Best Yorkie Breeders in Illinois"
Yorkies are incredibly adorable and affectionate little dogs. They make good companions for those who live alone and families with older kids as long as they are taught how to interact with Yorkies. When training with your Yorkie, keep in mind that they thrive on physical and mental stimulation. They are naturally eager to please you, and therefore they learn so quickly. Yorkies also require a lot of attention, especially with their grooming. Yorkie pet parents say it's not for the faint-hearted. If you want to get a healthy Yorkie, avoid buying a puppy from an irresponsible breeder, puppy mill, or pet store. Instead, look for reputable breeders who often test their puppies to ensure they're free of genetic diseases and have sound temperaments. We hope this guide will assist you in finding your dream Yorkie.
For more articles with mentions of the Yorkie dog breed, you can check out guides from WeLoveDoodles:
To learn more about the Yorkie dog breed, watch "Yorkshire Terrier Pros and Cons" from Cocker Spaniel World down below: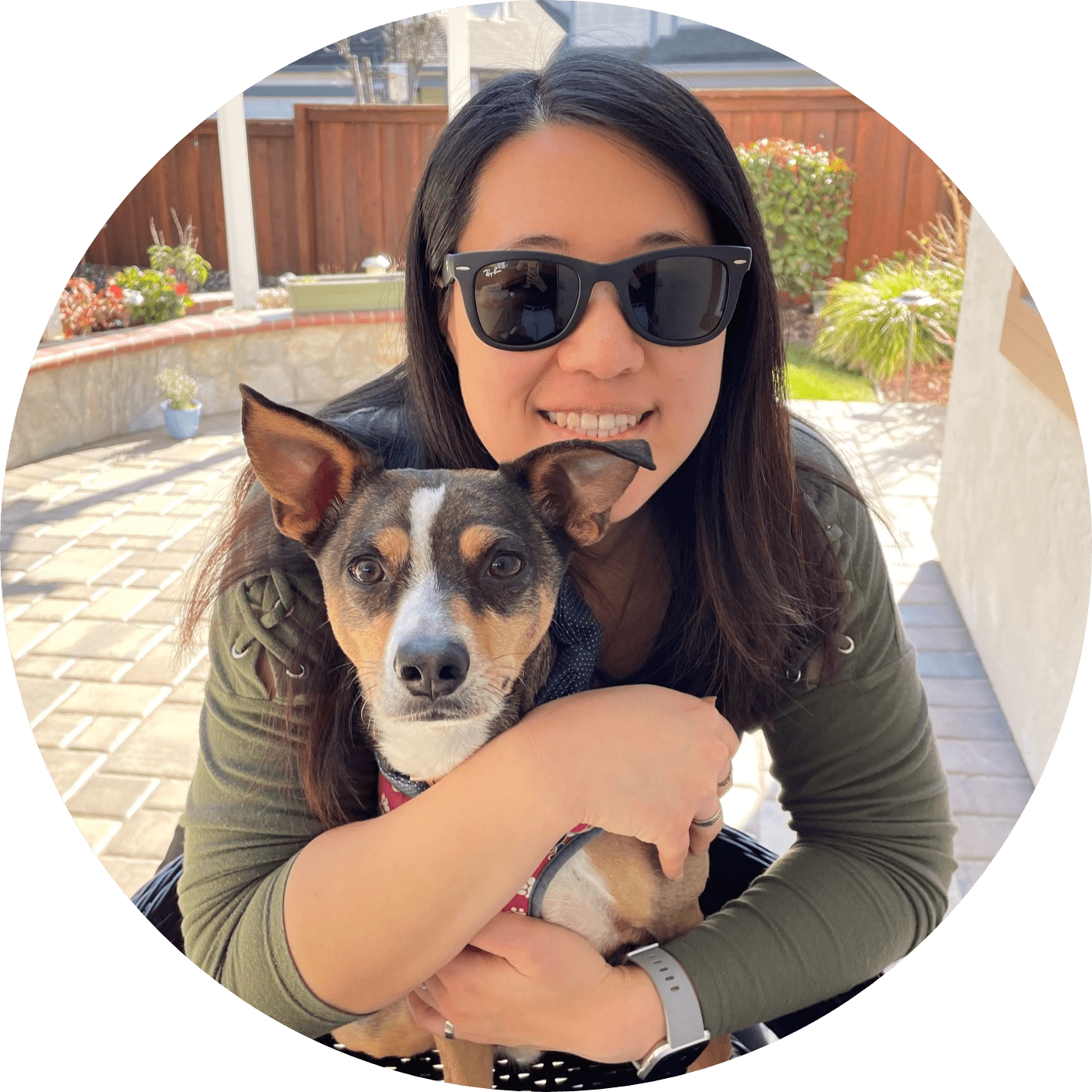 Dr. Sabrina Kong graduated from the Royal Veterinary College in England in 2016 and has been working at a small animal clinic in Northern California since then. She grew up in the Bay Area and got her bachelor's degree from Cal Poly San Luis Obispo. She also became a Certified Canine Rehabilitation Practitioner through a program at the University of Tennessee.
When she isn't in the clinic taking care of her four-legged patients, she enjoys traveling and trying new foods with her friends and her three-legged dog, Apollo. She adopted Apollo from her clinic when he was a puppy with numerous health issues. Dr. Kong truly cares about taking care of animals.