Cocker Spaniels are one of the most loved dog breeders in America. According to the American Kennel Club (AKC), the Cocker Spaniel is the 30th most popular dog breed. It's no surprise that you will tons of Cocker Spaniel puppies in North Carolina.
As a new prospective puppy owner, one of the most difficult challenges is finding reputable Cocker Spaniel breeders in North Carolina. We are here today to help you narrow down your list of prospective breeders.
To prepare in advance for your Cocker Spaniel, check out these guides:
Cocker Spaniel Puppies For Sale in North Carolina
We've done our own independent research to help you find a Cocker Spaniel breeder in North Carolina. We ruled out all backyard breeders and puppy mills to help you find a healthy puppy. However, before you put a deposit down for a puppy, we always recommend that you visit the breeder in person and verify all their breeding practices. Don't forget to ask questions and make sure you can trust the breeder before putting down a deposit.
1. Black Creek Kennels North Carolina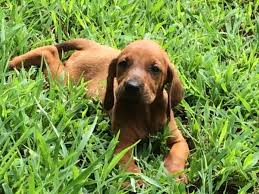 Black Creek Kennel has been an AKC registered Cocker Spaniel breeder since 1999. The family-owned business is located in Godwin, North Carolina. Other than Cocker Spaniels, they also raise Boxers, West Highlands, and other terrier breeds. The puppies and the parents are very high quality and will come to you healthy. The owners, Sharlene and Todd Wrench, make sure to understand the needs of the customers. This leads to an informed purchase decision.
The cost of their Cocker Spaniel puppies in North Carolina varies so you will have to contact them directly. However, they do mention that interested customers can put in a deposit of $200 and book a puppy of their choice. Deposits need to be paid by check, and then cash at the time of pickup. All their Cocker Spaniel puppies for sale in North Carolina are veterinarian checked for clean genetic health, vaccinated, and come with a 7-day puppy guarantee. Limited AKC registration is given. Additional charges apply for full AKC registration.
Black Creek Kennels Details
2. Tar River Retrievers NC
Tar River Retrievers are breeders and trainers of Cocker Spaniels and Golden Retrievers. They are located just outside of Greenville, North Carolina, on 700 acres of cleared land that they use to train the dogs for their clients in addition to breeding. Young dogs above six months of age are trained to follow simple commands like sit and stay directions, "no" for inappropriate behavior. Only 12 dogs can be accommodated at a time for training, so your slot needs to be booked in advance.
The Cocker Spaniel puppies in North Carolina born at the farm are socialized. Many family members play with the dogs and this makes them easier to adjust to a new owner with less stress and anxiety. As per the website, each Cocker Spaniel for sale is priced at $1,200. An initial deposit of $300 applies. The remaining amount can be paid at the time of pickup. There is an additional charge of $10 per day for any puppy left past the pickup date. All the dogs are field-bred and trained. For more information about vaccinations and health guarantees, you can contact them directly.
Tar River Retrievers Details
Address: 7501 County Home Rd, Ayden, NC 28513
Contact: 252-341-7765
Email:jeff@tarriverretrievers.com
Website: Tar River Retrievers NC
3. Shadybrook Kennels North Carolina
Shadybrook Kennels has been into dog breeding for over 25 years in Burlington, North Carolina. It is a family-owned and operated kennel. The owners, Cindy and Allen, care for the dogs like their kids. Their kennels all have climate control, are AKC-approved, and comply with all state regulations. There is no restriction on the movement of the dogs. Their Cocker Spaniel puppies get a lot of playtimes and are well socialized.
At Shadybrook Kennels, you will find many breeds apart from Cocker Spaniels. The prices of the puppies vary as per the breed and the size. To book any puppy, you will have to put in a deposit of $200. The balance can be paid at the time of pickup. Their Cocker Spaniel puppies are not shipped outside North Carolina so you will have to come to pick them up. You can visit the kennel with a prior appointment.
Shadybrook Kennels Details
4. Charlotte Dog Club
Charlotte Dog Club is located in Cleveland, North Carolina. It is a family-owned club and they are experienced breeders. They follow very high standards of breeding and, hence, can offer a 10-year health guarantee for all their pups. The Cocker Spaniel puppies are tested for the possibility of any genetic disorder. A guarantee against parvovirus, distemper, hepatitis, and coronavirus applies in the first 10 days.
For the 10-year guarantee, a licensed veterinarian must check the puppy within 10 days of possession. The terms and conditions for the same can be found on the website. Whenever there is an availability of the required puppies, you can contact Charlotte Dog Club and book your favorite puppy with a deposit of $200. The remaining payment can be done at the time of pickup. The final price will be confirmed with the availability. You can visit the farm and see all the Cocker Spaniel puppies in North Carolina before you choose one. All visits are by prior appointments only.
Charlotte Dog Club Details
5. Take A Chance Puppies
Take a Chance Puppies is located in Wallburg, North Carolina. This 10-acre farm is a breeding center for Cocker Spaniels, Cockapoos, and mini Poodles. Most of the dogs are AKC-registered and have champion bloodlines. The Cocker Spaniel puppies are all raised at home and receive love and attention daily. This is a family-owned and -operated business. They keep all the pups in the house at night. During the day, the dogs are free to roam on the farm. The kids in the house also play with the puppies to help socialize them. All their Cocker Spaniel puppies for sale in North Carolina are vet-checked and come with a two-year written health guarantee.
With the limited AKC, the dogs are priced at $1,350 each. There is a deposit of $300 and the rest is payable at the time of pickup. Only cash is accepted at pickup. For full AKC registration, the price is $1,650 and the deposit amount is $400. All Cocker Spaniel puppies in North Carolina come with a two-year warranty card, veterinarian health check certificate, vaccine and deworming, a copy of bloodlines, the parents' health and pedigree, a puppy pack, a food packet, and a toy. The website provides a lot of information about caring for dogs. They also have estimates of yearly expenses you may incur for your dogs. It is a good guide for potential customers.
Take A Chance Puppies Details
Location: Wallburg, North Carolina
Contact: 336-769-1398 / 336-749-4039
Email: takeachancepuppies@gmail.com / takeachancepuppies@yahoo.com
Website: Take A Chance Puppies
6. Silver Creek Kennel North Carolina
Silver Creek Kennel is located in Kernersville, North Carolina. Cheryl Shipman, the owner, has 35 years of ownership experience with Cockers. Her focus is on breeding the dogs and creating good companions for the family. All the dogs are raised at home. Her Cocker Spaniel puppies for sale are priced between $900 to $1,500 depending on size and color. There is a $200 deposit for booking your puppy. They all come with limited AKC registration.
For the full AKC registration papers, additional charges apply. Their Cocker Spaniel puppies can go to new homes post eight weeks. They need time to wean and grow into healthy individuals before they can be sent away to their new families so eight weeks is the minimum time they spend with a breeder. All puppies are well-socialized as a result of the playtime they get with children and other pets, such as cats. Their Cocker Spaniels get veterinarian checked at three days old. Deworming is done at two, four, and six weeks of age. They also get the first set of shots.
The buyer gets a five-day health guarantee. If a veterinarian confirms the presence of any genetic defect, the puppy is replaced with another one. The Cocker Spaniel puppy package includes AKC registration, a food packet, a toy with the scent of its littermates, vaccinations, and a training guide.
Silver Creek Kennel Details
More Information About Cocker Spaniel Breeders in North Carolina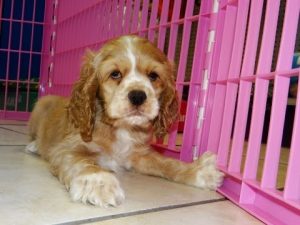 The Cocker Spaniel is a dog breed that is native to the United Kingdom and was initially bred for hunting. After it was brought to America, different behavioral traits were developed in the breed. Over time, further breeding introduced some physical changes. As a result, the American Cocker Spaniel now looks distinct from the original English Cocker Spaniel. However, both the English and the American Cocker Spaniels share similar coats and some health-related patterns.
The Cocker Spaniel breed is believed to have originated in Spain in the 14th century. Before the 18th century, it was believed that it should weigh less than 25 pounds. Anything more and the dog was considered a part of the Springer Spaniel family. In the recent past, the Cocker Spaniel was used to scare birds and force them to fly so that they could be shot at. The Cocker would then bring it to its owner, holding it in his mouth. The English Cocker is slightly taller than its American cousin.
Cocker Spaniels are found in black, brown, red, and golden colors, with a rare occurrence of other colors or a mix of colors. It can take the color of any of its parents or a mix of both. The American Cocker Spaniel was ranked as the most popular between 1983 and 1990. As of 2009, it is the 23rd most popular registered breed in the United States. This is a clear indication of a downward trend in its popularity.
Cocker Spaniels in North Carolina generally live for 10–12 years. The most common reason for death, among others, is cancer. They are also prone to ear and eye infections. Cockers have now been bred to have a sweet and calm nature. This makes them a good pet, especially if you have children around. However, they need someone to be their constant companion and tend to have separation anxiety if they are alone.
Conclusion for the Best Cocker Spaniel Breeders in North Carolina
These are some of the popular and experienced Cocker Spaniel breeders in North Carolina. Always search for the reviews and experiences of existing customers. The Facebook community of these breeders will also help you know about various customer experiences. Once you are satisfied with the reviews and have made a decision, you can contact one of these breeders and bring home your bundle of fur!
For other dog breeds in North Carolina, check out:
To learn more about the Cocker Spaniel, watch this informative video: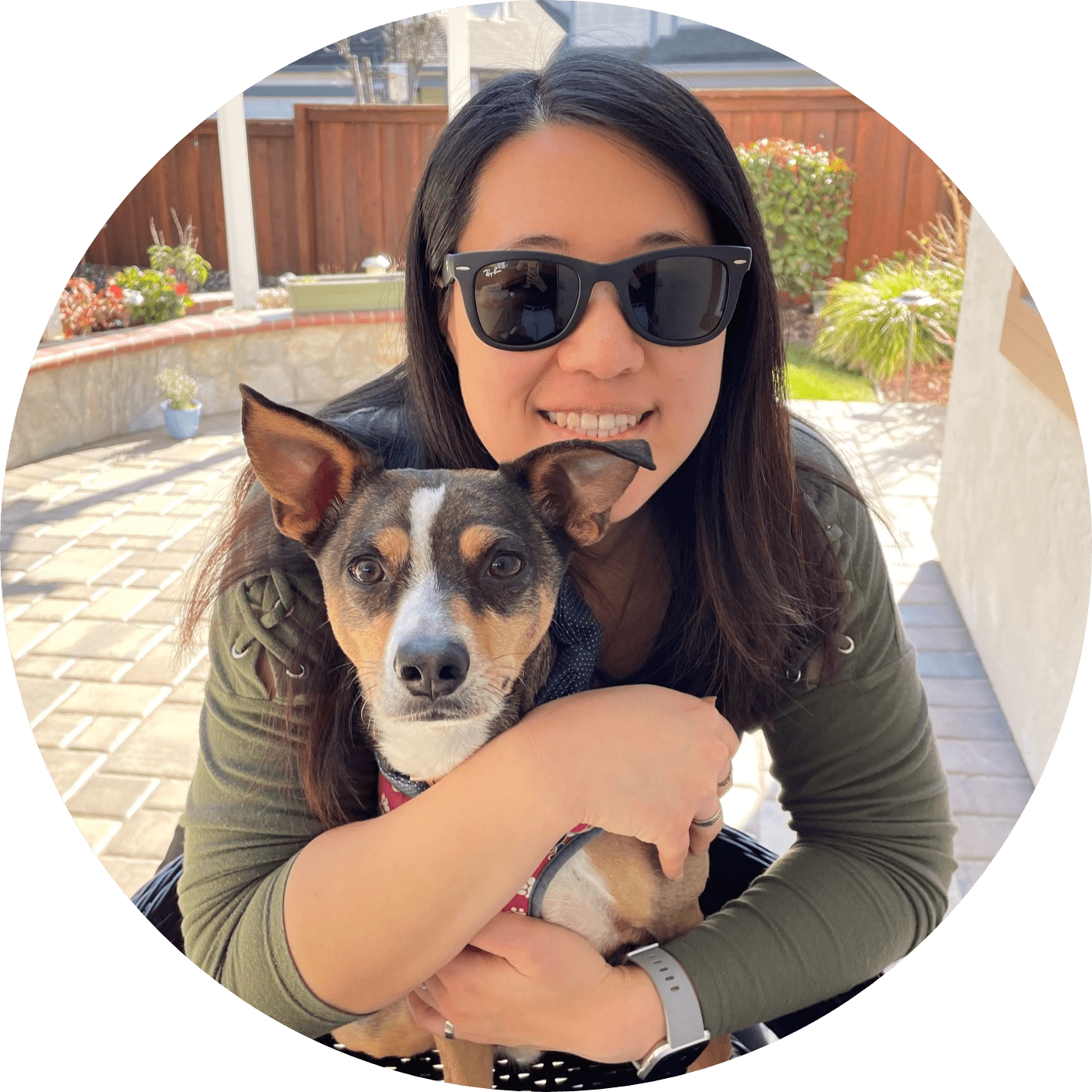 Dr. Sabrina Kong graduated from the Royal Veterinary College in England in 2016 and has been working at a small animal clinic in Northern California since then. She grew up in the Bay Area and got her bachelor's degree from Cal Poly San Luis Obispo. She also became a Certified Canine Rehabilitation Practitioner through a program at the University of Tennessee.
When she isn't in the clinic taking care of her four-legged patients, she enjoys traveling and trying new foods with her friends and her three-legged dog, Apollo. She adopted Apollo from her clinic when he was a puppy with numerous health issues. Dr. Kong truly cares about taking care of animals.