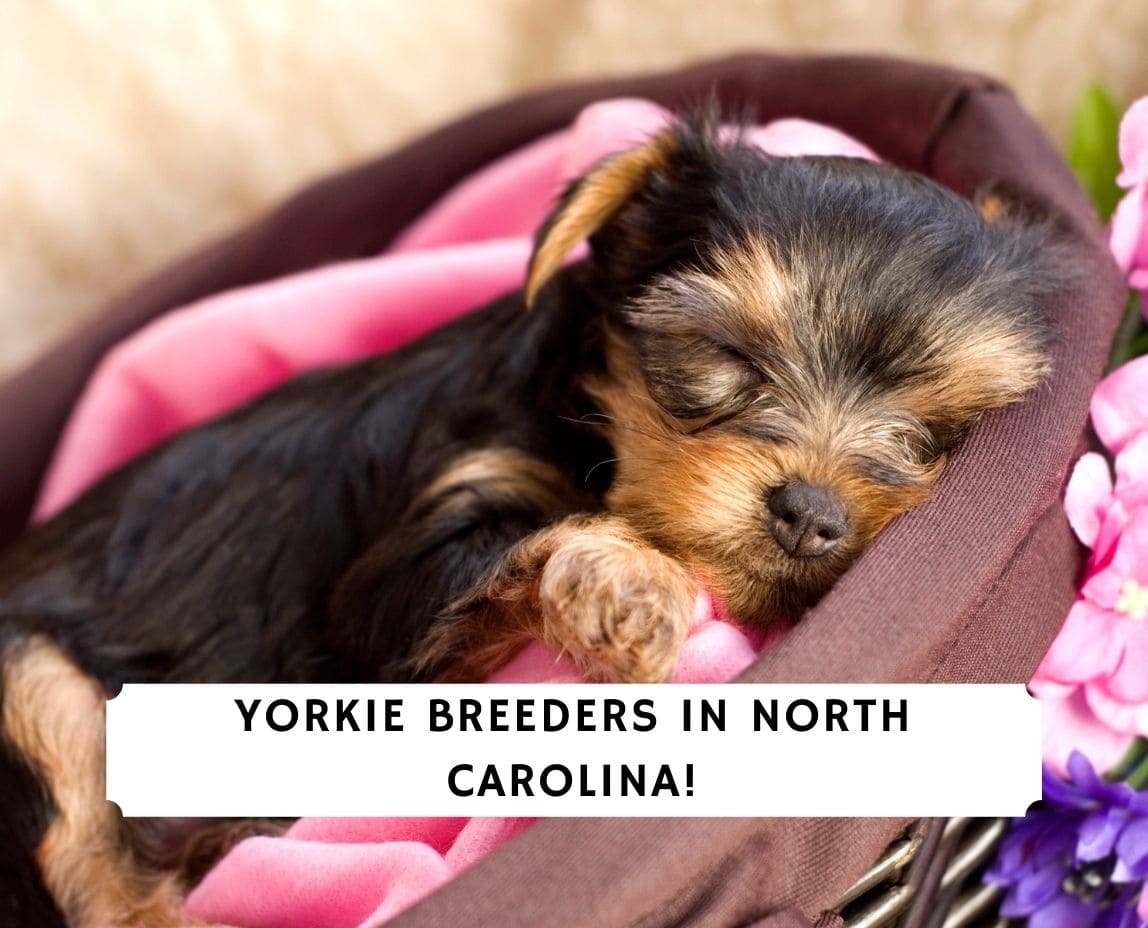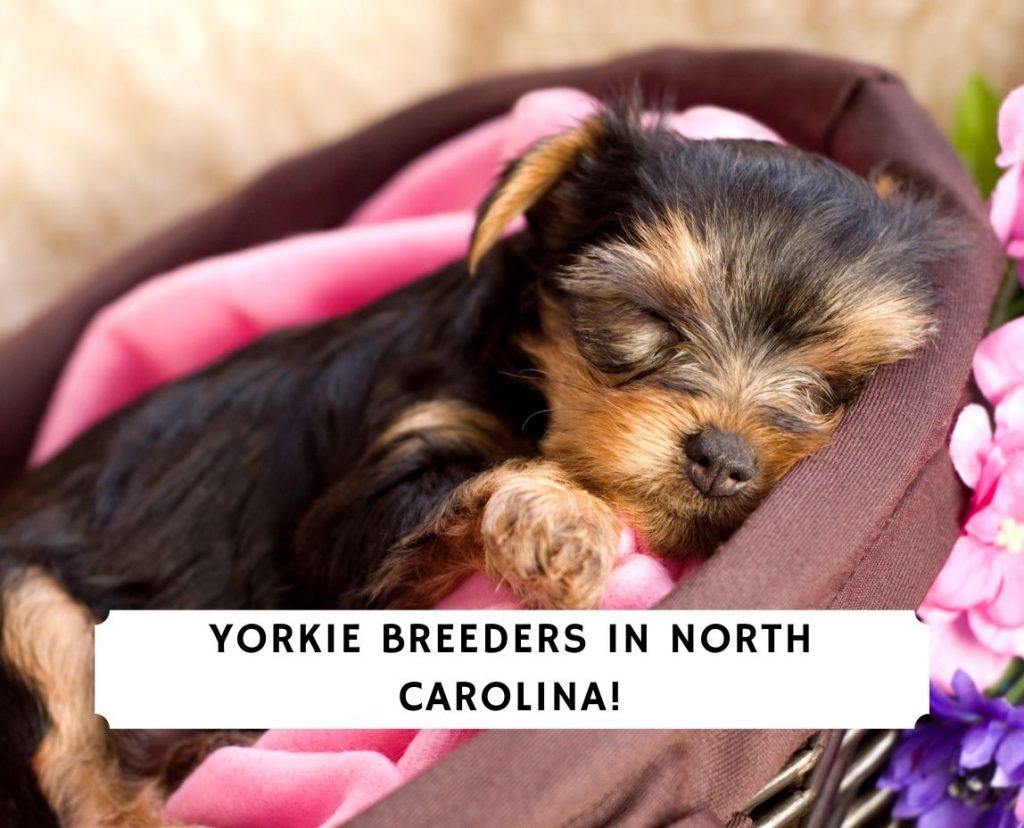 Yorkies are gaining in popularity among North Carolina families, and for good reason! These little dogs are elegant in appearance, but they're peppy, energetic, and feisty pups. The best Yorkie breeders in North Carolina don't just breed the dogs for looks, though. When you find a reputable breeder you'll also find an affectionate, loving and loyal little companion. 
Yorkie Puppies for Sale in North Carolina
If you've decided that a Yorkie is the right breed for you, one of the most important next steps to take is finding a responsible breeder in your area of North Carolina. When you have a goodbreeder, you can gain access to additional information about the puppy including its lineage and medical history. As you do your research, you want to be sure to get a good sense of what you can expect in the purchasing process.
To help you get started in finding a Yorkie breeder you can be confident in, here we share a quick list of some of the top Yorkie breeders in North Carolina. You'll find a brief overview of each breeder as well as some initial contact information if you're interested in moving forward in the process.
Other articles you will like: Best Dog Food for Yorkie Puppies.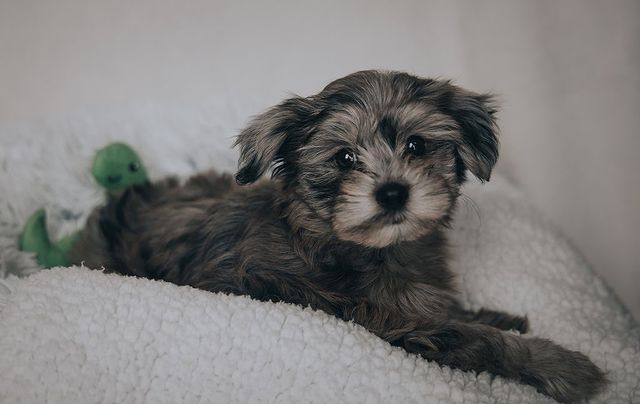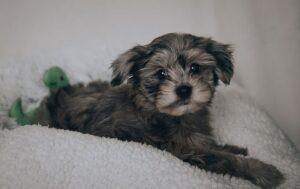 PuppySpot is the #1 Yorkie breeder on our list because they utilize a reputable network of breeders. There are tons of benefits to having a good network of breeders. For instance, puppies are available today with no wait. You can also choose the exact puppy you want without relying on being at the top of a pick list. 
At PuppySpot, you can sort by coat color, overall size, age, gender, and even see exact pictures of the dog. This allows you to select a Yorkie puppy and get it fast and easy.
The PuppySpot breeder selection process is backed by the American Kennel Club (AKC). All breeders must pass a thorough questionnaire, be licensed, be registered, and produce healthy Yorkshire Terrier puppies. You can ensure that you won't be getting an unhealthy puppy from an unethical breeder. PuppySpot even has a "no puppy mill" promise and health warranty.
If the Yorkie puppy you want isn't located in North Carolina, PuppySpot will safely fly it out to you using their own, USDA-approved transportation. 
Yorkie Breeder Information
2. Sugar Rush Yorkies North Carolina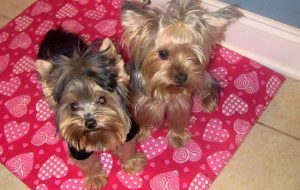 A home-based breeder, the team at Sugar Rush is passionate about their Yorkies. Since 2003, they've been raising and caring for these small puppies with attention and love. They follow a strict set of ethics and standards as they provide the best health and environment for their puppies. This Yorkie breeder is located in Charlotte, North Carolina.
When their Yorkshire Terrier puppies in North Carolina are ready to join their forever family, they come well socialized with other dogs and people. They are also DNA profiled and microchipped with quality parents from champion bloodlines.
Yorkie puppies are also registered by the American Kennel Club and provided a full screening process and a veterinary check before being sent home. They also come with a one-year health guarantee against congenital defects and disorders.
To help you feel prepared and ready as you open your home to a Yorkie, you'll also receive a new puppy kit with some important essentials like a blanket, familiar toys, grooming supplies, and a sample of puppy dog food.
If you're ready to start the process of purchasing one of their Yorkie puppies for sale, you can start with an application to share what you're looking for in a Yorkie and about you as a dog owner. A deposit can also hold a puppy and is taken on a first-come, first-served basis. Puppies are available for pick up when they are between 12 and 14 weeks old.
Yorkie Breeder Information
3. Divine Yorkies NC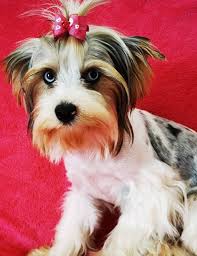 Discover the elegance and beauty of the Yorkie breed with the puppies from Divine Yorkies. As an accredited breeder by the American Kennel Club, they are committed to quality and health for their dogs and puppies. They are located in Shelby, North Carolina.
Their website shares upcoming Yorkie litters as well as the availability of those puppies. If you're interested in being placed on the waiting list, you can reach out to them and submit a deposit. Their Yorkie puppies in North Carolina are placed on a first-come, first-served basis. You can read their full deposit contract on their website.
As you prepare to welcome home your Yorkie, you can also read about helpful tips and tricks in caring for them and grooming practices. All their Yorkshire Terrier puppies for sale also come with a health guarantee that provides confidence in a healthy puppy free of congenital defects for one year.
Yorkie Breeder Information
4. B&B Yorkie Kennels North Carolina
Find both Traditional and Parti colored Yorkies that are bred with quality at B&B Yorkie Kennels. As in-home breeders, they take deliberate steps in caring for their puppies with lots of love and attention. They bring over 30 years of experience to their puppy care and enjoy sharing the joy of the breed with others. For what it's worth, they are one of the oldest Yorkie breeders in North Carolina we could find in the state. They are located in Mill Spring, North Carolina.
Browse their website for collections of adorable photos of past Yorkshire Terrier puppies and their breeding dogs. As puppies are in high demand, it's important to reach out and reserve your puppy when you're ready to move forward and they have availability.
All their Yorkie puppies in North Carolina come with a six-month health guarantee that protects you against a dog's genetic health conditions. Dogs are fully checked by a veterinarian and are given the appropriate vaccinations. In addition, they have also been started on crate training, making the transition into your home easier.
Yorkie Breeder Information
5. Tiffany's Colorful Yorkies
Puppies from Tiffany's are bred with quality and delight in their home in Old Fort, North Carolina. The puppy purchasing process begins with a simple questionnaire that helps the team learn more about you as a dog owner as well as what you're looking for in a puppy.
Yorkie puppies are sold on a first-come, first-served basis. You can also choose to submit an early deposit that may help you receive your puppy sooner. Following your selection, you'll also submit a purchase agreement that cues you in on what you can expect with the purchase of your puppy.
The Yorkshire Terrier puppies also come with a health guarantee that protects against issues related to your dog's heart, kidney, liver, hips, and eyes. Connect with them to start the application process and be on your way to welcoming your own Yorkie into your home.
Yorkie Breeder Information
Location: Old Fort, North Carolina
Email: https://tiffanyskennel.com/contact-us/
Phone: (828) 447-5091
Website: Tiffany's Kennel NC
6. CJ'S Kennels North Carolina
Discover the joy that Yorkies can bring with CJ's Kennels located in Fremont, North Carolina. In addition to Yorkies, they also offer other purebred and mixed breeds, including Poodles, Shih Poos and Yorkie Poos.
On their Facebook page, you can browse through photos of past and current litters and stay updated on all that's happening. You can reach out to them via phone to learn more about their availability and their purchasing process.
Yorkie Breeder Information
7. Angel's Yorkies North Carolina
Puppies from Angel's Yorkies are well-cared for and provided the love and support they need as they prepare to join your home. They are provided their first round of vaccinations to ensure they are in good health prior to joining their new family. On their website, you can browse past cute photos of their litters to make you fall in love with the breed even more.
Yorkie Breeder Information
Location: North Carolina
Phone: (757) 790-1358
More Information About Yorkie Puppies in North Carolina
With their small size, the American Kennel Club categorizes Yorkies in the Toy Group. Fully-grown Yorkies often reach a height between 7 to 8 inches tall and a weight of no more than 7 pounds. With their small size, their life expectancy tends to be higher than for larger dogs, with a range between 11 and 15 years.
Their compact frames make them great fits for smaller living areas, such as in cities and apartments in North Carolina. While Yorkshire Terriers do need regular exercise, they don't need large stretches of land to run and roam around. As a result of their versatile and miniature size, they are particularly popular choices among city-dwellers and those who live in apartments.
One of the key features of the Yorkie is its long and elegant coat. These coats tend to be a gradient of a gray and blue hue on their legs with a deeper tan for their faces and body.
However, you can also find Yorkie puppies in North Carolina with coats in colors like black, brown, and other colors. Coats are also low on allergens, which can be a huge plus if that's a concern for you. They also rarely shed, which helps to keep your home clean and free of lingering pet hair.
As their hair is more like that of a human, they require regular grooming. For long coats, daily brushing helps to keep the hair out of their face and prevents mats and other skin irritations. Yorkies can also be clipped to have their short "puppy" hair that's much easier to manage.
While the Yorkie may have an air of elegance and sophistication, it's important to remember that the Yorkie is still a terrier. They can be feisty, bold, and quite opinionated.
As a result, training may come with some stubbornness and other frustrations. However, it's important to be persistent and consistent in positive reinforcement to have a well-behaved and very friendly Yorkie.
From their elegant coats to bold personalities to their friendly temperaments, the Yorkie makes a great pet for families and individuals, especially in small living areas.
Conclusion for Yorkie Breeders in North Carolina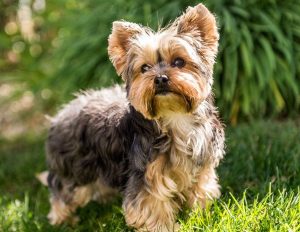 With their stunning coats and sometimes feisty personalities, these small Yorkie puppies in North Carolina can be an ideal choice for both families and individuals, especially for those living in cities or where space is limited. These miniature puppies can fit in very well in any environment.
Once you're ready to purchase your own Yorkie, finding a reputable, quality breeder is an important next step. As you research, be sure to ask questions, read reviews, and move forward in confidence as you welcome your own Yorkie puppy.
Other articles you would like:
Garrett loves animals and is a huge advocate for all Doodle dog breeds. He owns his own Goldendoodle named Kona. In addition, he volunteers at the Humane Society of Silicon Valley, where he fosters dogs and helps animals. Garrett enjoys writing about Doodles and believes that dogs can teach humans more about how to live than humans can teach a dog.
Why Trust We Love Doodles?
At We Love Doodles, we're a team of writers, veterinarians, and puppy trainers that love dogs. Our team of qualified experts researches and provides reliable information on a wide range of dog topics. Our reviews are based on customer feedback, hands-on testing, and in-depth analysis. We are fully transparent and honest to our community of dog owners and future owners.